From the chef
Being influenced by his grandfather who ran a tempura restaurant...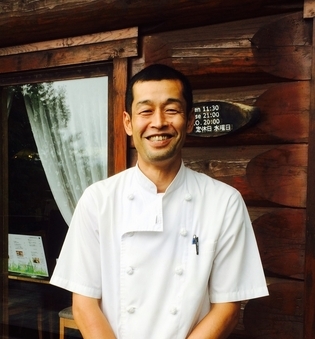 He first wanted to be a chef when he was small, when his grandfather told him [ you should be a chef when you are grown up] as he said [yummy!] from eating his grandfather's tempura at his tempura restaurant in Tanuki-Koji, Sapporo City. He accumulated experiences at a Chinese restaurant in Kanagawa, a small restaurant, an izakaya (Japanese pub), etc. after graduating from high school, and went back to his hometown, Sapporo. He started working for Iwase Farm, as he wanted to work for their farm restaurant in a spacious and relaxing environment. He is currently working at [Farm Restaurant RIVISTA] as a manager.
小島 忠宏Tadahiro Kojima
Farm Restaurant RIVISTA
Farm Restaurant RIVISTA
Help desk

:
Savor Japan help desk can help English-speaking foreign visitors in Japan communicate with restaurants and make reservations between 9:00 am and 9:00 pm (Japan time. This is not a toll-free number).
Shop: 0125-56-2166 (+81-125-56-2166)
Bookmark
If you liked this restaurant, please join a member from "Sign in / Join" button. Then you can use bookmark.
Access

10 minutes by car from JR Sunagawa Station
Cuisine

Western / Pasta,Western / Pizza,Cafe/Sweets / Cake / Italian,Italian/French
Average price

1,100 JPY
Open

Lunch 11:30 - 14:00 (weekdays only) / 11:30 - 21:00 (last order 20:00)
Closed
Address

237-6 Ichinosawa, Sunagawa , Hokkaido map
Address (for taxi driver )

北海道砂川市一の沢237-6
English services

Unknown.
Credit cards accepted
Features

Lunch / Special diet / Western cutlery / Smoking allowed / Reservations / Child friendly / course meals / Large wine selection / Restaurants with Facebook pages
Other Western / Pasta,Western / Pizza,Cafe/Sweets / Cake restaurants in Iwamizawa/Sorachi, Hokkaido

Asahikawa / Furano, Hokkaido

Italian,Italian/French / Italian / Mongolian / Herb & Spice