Publish-date: Nov 30 2018 Update-date: Aug 06 2019
Like and Share us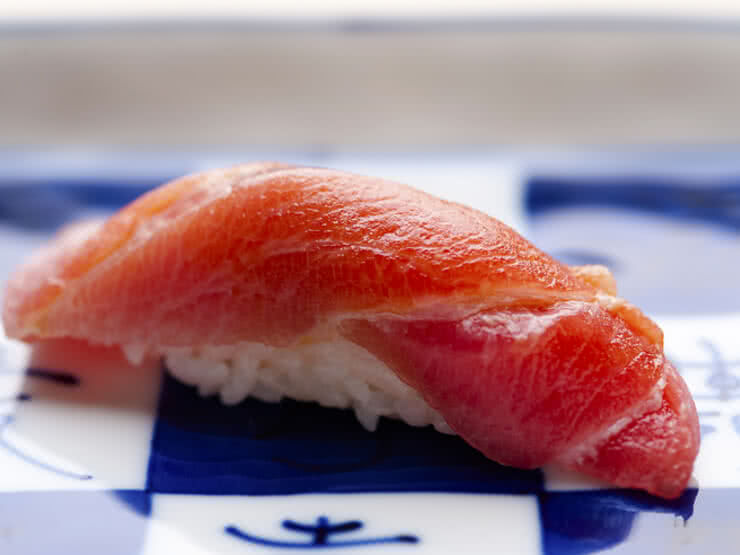 The prefecture of Hokkaido is known for producing lots of delicious agricultural products from its vast farmlands that border the ocean. Of course, there are countless restaurants to taste the bounties of the sea and land in Sapporo, the largest city in Hokkaido. There are several highly stylish restaurants where you can soothe your body and spirit that are within walking distance of train stations, such as Sapporo Station and Susukino Station. This article will introduce several such restaurants, with cuisines ranging from teppanyaki (ingredients grilled on an iron griddle) to sushi, Spanish and French cuisine, and more, including places that are perfect for entertaining clients or going out with friends. Please check out the places on this list if you want to get your fill of delicious food in Sapporo! 
1. Japanese Cuisine Shu
Located in the Susukino area, Japanese Cuisine Shu is a restaurant that uses seasonal ingredients from Hokkaido and specializes in kaiseki (traditional Japanese course cuisine) and suppon (softshell turtle) cuisine. In this relaxed restaurant with a hideaway atmosphere, the well-experienced chef creates a variety of dishes using primarily ingredients from Hokkaido. The [Hassun], a dish which includes a collection of 8 seasonal dishes, will let you enjoy rare delicacies like shiokara (fermented squid entrails) and foie gras. You will surely be entranced by the beautiful presentation of each dish, and then move on to enjoying some alcohol. The [Yakimono] (grilled ingredients) changes seasonally, and can consist of ayu (sweetfish), kinki (broadbanded thornyhead), sawara (Japanese Spanish mackerel), and others. At the end of the restaurant's specialty [Chef's Choice Course], which comes in three variations, you will get to enjoy a wealth of Hokkaido ingredients - such as wild mushrooms, crab, ayu, and corn - as takikomi gohan (style of cooking in which the ingredients are cooked with the rice). This is a fine dish you'll surely want to try.
Japanaese Cuisine Shu
2. Furano Wagyu Yoshiushi
At Yoshiushi, a yakiniku (Japanese BBQ) restaurant directly managed by the producers of Furano Wagyu (a type of high-quality beef), you can enjoy high-quality beef in a private room. [Furano Wagyu Grilled Nigiri - 3 Pieces] is hand-formed sushi made with whatever cut of beef is the highest quality on the day of serving, and has sweetness, umami (Japanese savory taste), and a texture that melts in your mouth. Enjoy this lightly-grilled dish with specially-made tare (sauce), oroshi (grated radish), negi (spring onions), and wasabi. Another menu highlight is the rare [Furano Wagyu Yukhoe], a dish of raw beef topped with an egg yolk through which you can taste the deliciousness of safely-processed Furano Wagyu. Also recommended is the [Furano Wagyu Sukiyaki], a hot pot stew which pairs Furano wagyu with specially-made warishita (sukiyaki stock) and fresh, incredibly yellow Fafi eggs.
Furano Wagyu Yoshiushi
3. Spanish wine and cuisine COCHINILLO
This restaurant's name, Cochinillo, means "piglet" in Spanish. Here, you can casually enjoy Spanish cuisine in a chic "tasca style" interior full of tones of black and wood grain. The specialty here is [Cochinillo Asado], made with a 28-day-old Spanish piglet roasted whole in an oven until crispy. This dish, in which you can taste the milky and rich meat characteristic of a young pig, is very popular with repeat customers. You will also surely be inclined to order the [Surtido de Tapas del Dia], a daily tapas assortment in which you can enjoy a variety of simple side dishes. You will want to enjoy the tapas with some organic Spanish wine, carefully and confidently chosen by the sommelier. 
Spanish wine and cuisine COCHINILLO
4. Italian Restaurant Stazione
Italian Restaurant Stazione is located close to the North Exit of Sapporo Station and has a bright, spacious interior. Popular menu items include visually appealing Italian dishes, such as the [Whole Tomato and Eggplant with Mozzarella Tomato Sauce], in which pasta is topped with a whole-roasted tomato, and the thickly-cut [Pork Roast with Rusutsu Herbs]. They are also devoted to the quality of their wine and offer over 70 varieties from around the world. You can enjoy a view overlooking the station from the huge window, and can even see Illuminations. This restaurant is perfect for those dining alone as well as for dates, gatherings among friends, and parties.
Italian Restaurant Stazione
5. Yakitori Oden Zen
Yakitori Oden Zen is located in a great spot, just one minute's walk from Sapporo Station, and is popular even among locals. It is an izakaya (Japanese pub) that specializes in oden (ingredients stewed in a soy sauce-flavored stock) and yakitori (grilled skewers). The charcoal-grilled yakitori and the oden simmered in a soup made with a mixture of rich dashi (stock) that is extended daily with light dashi made with smoked mackerel and Rishiri kombu (kelp) are both excellent menu items. This izakaya draws in everyone from tourists to businesspeople coming home from work. They have tons of fun, creative dishes, including zangi (fried chicken) and tempura snow crab. Recommended is the [Oden - All Types], in which the flavors of the two types of dashi are deeply absorbed. The daikon (Japanese white radish) standing up on the plate is the highlight of this dish that is as visually appealing as it is delicious. There is also plenty of local sake (Japanese alcohol) available, and the all-you-can-drink course is recommended.
Yakitori Oden Zen
6. Kiwami RESORT
Kiwami RESORT is located right next to Hosui Susukino Station and serves all types of Japanese cuisine, from teppanyaki to sushi. Inside, you will find a luxury resort-like atmosphere created by the indirect lighting and background music. There are over 100 varieties of wine from around the world stocked at all times. The recommended menu item is the [Biratori Beef 3-Variety Assortment], which includes 60g each of fillet, sirloin, and chuck. With this dish, you can enjoy the top-class umami, fat distribution, sweetness, and texture of Biratori Wagyu, a type of Kuroge Wagyu from Biratori, Hokkaido. Other popular dishes include the [Nigirizushi], which uses seasonal fish and pairs perfectly with sake, and the [Raw or Steamed Oysters], in which you can enjoy the natural umami and mouthfeel of plump Akkeshi oysters.
Kiwami RESORT
7. Mitsui
Mitsui, located just a short walk from Susukino Station, is a place where you can casually enjoy reasonably-priced teppanyaki. There are counter seats where you can see your order grilled before your eyes, as well as bench seats where you can relax and take your time. One popular item here is the substantial [Tonpei-yaki], which consists of thickly-cut Sachiku Mugio pork from Shari and Kujo negi (green onion) wrapped in fluffy egg. Other recommendations include the [Senposhi Oyster Butter-yaki], grilled oysters from Senposhi Village, Kushiro, paired beautifully with a salty lemon sauce; and the [Shiretoko Beef Rump Steak 100g], a rare cut of beef served with soy sauce-pickled mountain wasabi and rock salt.
Mitsui
8. Steak & Wine Ishizaki Main Branch
The main branch of Steak & Wine Ishizaki is located in the Susukino area and specializes in Kuroge Wagyu cooked teppanyaki-style. There are counter and table seats available, and from the counter, you can see the meat grilled before your eyes. Along with over 160 varieties of wine, you can enjoy superior cuts of meat such as sirloin, fillet, and chateaubriand carefully selected by the restaurant owner for their fat content and umami. The popular [Cold Roast Ezo Tajima Beef] is so popular, it's ordered by 8 out of every ten guests. The beef is roasted as a chunk on the teppanyaki griddle and then sliced thinly. The [Roasted Beef Sushi], which is lightly grilled on the teppanyaki griddle, is another recommendation. The high-quality [Ezo Tajima Beef Dry-cured Ham] is a rare dish for being a ham made out of beef.
Steak & Wine Ishizaki Main Branch
9. Keiji
Keiji, located in the Susukino area, has interlocking doors, and you have to confirm the password via telephone in order to enter this establishment. At this popular, hidden away sushi restaurant overflowing with a feeling of the unusual, the sushi chef with over 40 years of experience will prepare nigirizushi for the guests, choosing seasonal fish depending on the conversation. You must try the [Simmered Asari], a dish in which the sushi chef puts all his might into imparting flavor into pleasantly chewy and large asari (Manila clam) from Doto, Hokkaido. Other recommendations include [Salted Octopus], in which you enjoy a simple umami, and the [Fruit and Tomato Salad with Lemon and Mountain Wasabi Dressing], which is full of fresh vegetables from Hokkaido. From 11:00 pm, they offer a set meal of 5 nigirizushi and 1 drink for those who would like to enjoy some sushi after drinking.
Keiji
10. Mikami
This Susukino sushi restaurant, Mikami, has counter seats where you can watch the chef hand-form sushi, as well as private rooms where you can entertain guests. Here, they focus on making nigirizushi the main dish and pay special attention to the quality of their sushi rice. They blend three brands of rice and cook it to perfection, and then season it with an original type of vinegar that contains mostly red vinegar. The sushi toppings are carefully selected from the Hokkaido area as well as all over Japan. In the case of maguro (tuna), they use Oma maguro from Aomori in the winter and maguro from Tsukiji Market for the rest of the year. The finely marbled [Oma Toro] is a high-quality cut of fatty tuna from behind the back cheek. The perfectly firm and umami-rich [Akagai] is high-quality blood clam sourced from Yuriage, Miyagi. The extremely tender and fresh [Spanish Mackerel] is sourced only from Kyushu, as the quality meets their high standards.
Mikami
11. Buntaro
Located in the Susukino area, Buntaro is a simple, modern restaurant with large and small private rooms that is recommended to those who want to enjoy authentic fugu (pufferfish), suppon (softshell turtle), and hamo (pike conger) cuisine. The head chef who is devoted to Japanese cuisine prepares dishes by using each ingredient to its fullest without wasting any parts and plates the dishes beautifully with finely-tuned skill. The [Fugu Course] contains items such as an appetizer, tessa (fugu sashimi), tecchiri (boiled fugu dish), zosui (rice gruel containing fish and seasoned with miso or soy sauce), and hire-zake (hot sake with grilled fish fins), served with the restaurant's specialty ponzu (citrus-seasoned soy sauce). Additionally, there is the [Hamo Course] which is available from May to September, and consists of hamo cooked in several ways, such as chinmi (pickled), zukuri (sashimi), otoshi (deboned and quickly boiled), shiroyaki (boiled without seasoning), tempura, and shabu-shabu (sliced meat parboiled with vegetables). The [Suppon Course], which includes suppon cooked as chinmi, namachi (fresh blood), karaage (deep fried), marunabe (boiled with the shell), and other forms of preparation, can be ordered year round.
Buntaro
12. meli melo
[meli melo] is a stylish French restaurant that was built around the concept of "delivering the voice of the ingredients to the guests." The open kitchen creates a bright, spacious, and unique atmosphere. The standard dish here is the [Scallop and Spinach], in which fragrant scallop paired with a delicious, emerald-colored sauce made with celery, spinach, tomatoes, and other ingredients. Other recommendations include the [Corn and Summer Truffle], which contains corn puree mixed with ice cream, and the [Avocado, Hair Crab, and Broccoli], an appetizer in which a sauce made from herbs, lemon, and yogurt adds acidity and fragrance to the ingredients.
meli melo
13. Clos de Soleil
Clos de Soleil is a refined restaurant offering wine and Western food, in which artists produced decorations and artwork with a connection to wine.  Here, you can enjoy a menu comprising mostly of seasonal Hokkaido ingredients prepared with French techniques in an unusual and refined atmosphere. The [Charcoal Grilled Hokkaido Beef Fillet], which uses Wagyu from Sarabetsu, Tokachi, is the pride and joy of this establishment. Another recommendation is the [Oven Roasted Fragrant Arista Pork Loin], which uses a magnificent blend of herbs and spices. You'll want to try the [Sea Urchin Pasta (or Risotto)], made with bahun uni (sea urchin) from Nemuro, of which only 3 orders are served per day.
Clos de Soleil
14. Ajisai ESTA Branch
Ajisai is a Hakodate-style ramen shop that blends traditional and modern styles and has over 80 years of history, having opened at the start of the Showa era (1926 - 1989) and continued its tradition ever since. The beautifully clear soup has a base made with carefully-selected kombu from the Donan region, as well as a mixture of pork bone and chicken bone broths. The refreshing yet rich [Ajisai Shio Ramen] enjoys unwavering popularity with ramen lovers of all ages. The [Paigu Mien], a hearty dish that is topped with a 120g tonkatsu (fried pork cutlet) covered in a sweet sauce, is limited to a certain number of orders per day. Additionally, there are a lot of characteristically Hokkaido menu options, such as the Hokkaido specialty [Miso Ramen] and [Shoyu Ramen] that you can order in a squid ink flavor. The whole family will enjoy feasting on ramen in the retro interior that evokes the Showa era. This ramen shop will surely make for a good memory of your trip!
Ajisai ESTA Branch
15. Sushizen Daimaru Branch
Located around a 5-minute walk from Sapporo Station, Sushizen Daimaru Branch has an elegant noren (curtain hung at a shop entrance) and a dignified appearance. The display case at the counter beautifully shows off each day's shipment of Hokkaido seafood and fresh, in-season fish from around Japan. The interior is bright, and there are sufficient table seats. You can enjoy the regular menu for reduced prices during lunchtime, making it the perfect spot for families and groups of friends to have a satisfying sushi lunch. In addition to sushi, they also serve a variety of a-la-carte dishes, such as the [Simmered Octopus] that will make you want to drink more alcohol; the [Rolled Egg Omelet], which uses unusual ingredients; [Chawanmushi], a savory egg custard; and more. You will be able to enjoy "a drink with the sushi master" by indulging in carefully-selected sake or wine while watching the sushi chef show off his skills from nearby.
Sushizen Daimaru Branch
16. MEAT GANG! Sapporo APIA Branch
At MEAT GANG! Sapporo APIA Branch, you can get your fill of an original brand of beef inside a stylish interior. Here, you can enjoy a large number of different dishes made with carefully selected ingredients, as well as their original Hokkaido Kuroge Wagyu, in a casual atmosphere. The recommended cut is the Kuroge Wagyu fillet, which is incredibly tender and known for its high-quality taste. If you want to enjoy Kuroge Wagyu casually, try ordering the [Tsubetsu Farm Hokkaido Kuroge Wagyu Steak and Hamburg], a combination plate that comes with free rice refills and access to the salad bar, drink bar, and soup bar. You'll also be glad to know there is a full menu of vegetable and seafood items, in addition to meat. There are tall partitions in-between each table, so you can casually enjoy a date without having to worry about other customers around you. Another recommendation is the chef's specialty - [Soup Curry]!
MEAT GANG! Sapporo APIA Branch
17. SALVATORE CUOMO & BAR Sapporo
The highlight of the menu at SALVATORE CUOMO & BAR Sapporo is certainly the [D.O.C.] pizza, which won the grand prize three years in a row at the PIZZA FEST, which takes place every autumn in Naples, Italy. This magnificent pizza uses celebrated buffalo mozzarella cheese made with 100% water buffalo milk. You can catch a glimpse of the chef's passion here and there throughout the interior of this Italian restaurant, and they even had an artisan from Italy come to build their pizza oven. In addition to the pizza, the pasta is also recommended, and there are many options, from tomato-based sauces to cream-based and even Japanese-style varieties. You should check out the whole pasta menu, which ranges from the standards to seasonal offerings. Also popular is the [Arista], a local dish from Florence, Italy, that is only sold on Friday, Saturday, Sunday, and national holidays.
SALVATORE CUOMO & BAR Sapporo
18. Umeko no Ie Sapporo Eki-mae Branch
At Umeko no Ie Sapporo Eki-mae Branch, you can enjoy over 20 varieties of umeshu (plum-flavored sake), as well as wine, cocktails, and non-alcoholic beverages. The recommended dish to enjoy with some alcohol is the [Umeko Cheese Fondue], in which the subtle saltiness of the cheese really brings out the sweetness of the ingredients. The visually-appealing [Daily Carpaccio] is a fine dish that uses carefully-selected seafood from Hokkaido. It is also great when paired with alcohol! The head chef's recommended dish is the [Sea Urchin and Snow Crab Cheese Omelet], in which a melty cheese omelet is matched with sea urchin and snow crab. Any of their delicious dishes are sure to whet your appetite! Also recommended are their courses with an all-you-can-drink plan included.
Umeko no Ie Sapporo Eki-mae Branch
19. Mia Bocca Sapporo Station North Exit Branch
Mia Bocca Sapporo Station North Exit Branch is known for its hearth-baked Neapolitan pizza that uses plenty of delicious ingredients from Hokkaido. Their pasta has also been loved by customers for 15 years, ever since the restaurant opened its doors. They use Hokkaido flour and carefully-selected Italian olive oil to make the dough for their top-class Italian-style spaghetti, which is then cooked to a perfect "al dente." In fact, they are highly particular about all the ingredients that they use. One recommended dish is the [Rich Carbonara], which uses bacon made from Tokachi whey-fed pork and Shimokawa Rokumaru eggs. These same eggs are also used in their [Carbonara Pizza]. Please stop by Mia Bocca Sapporo Station North Exit Branch if you want to get your fill of the owner's delectable Italian cuisine! It often fills up on weekends and holidays, so reservations are recommended.
Mia Bocca Sapporo Station North Exit Branch
20. Sanchichokuso-hokkaido
Sanchichokuso-hokkaido is a place where you can taste all of Hokkaido. They serve plenty of seafood, including oysters, crab, sashimi, and more in a huge space that can accommodate up to 500 guests at a time. Why not take your time and relax while enjoying some delicious Hokkaido cuisine? Some highlights that you will definitely want to try are the [Oysters] from Koshino, Akkeshi, which are much larger than most oysters and limited in the number of servings available, and the [Red King Crab] from the Sea of Okhotsk. Both are popular for being so reasonably priced. Another recommendation is the [Namara Koboshi Ikura-don], a rice bowl topped with so much ikura (salted salmon roe), it's practically overflowing. Note that this popular dish is limited to one order per group, as is the [Takarabune], an assortment of two slices each of six kinds of sashimi. This is the place to visit to enjoy seasonal Hokkaido cuisine in a casual space.
Sanchichokuso-hokkaido
Disclaimer: All information is accurate at time of publication.