Publish-date: May 28 2019 Update-date: Aug 06 2019
Like and Share us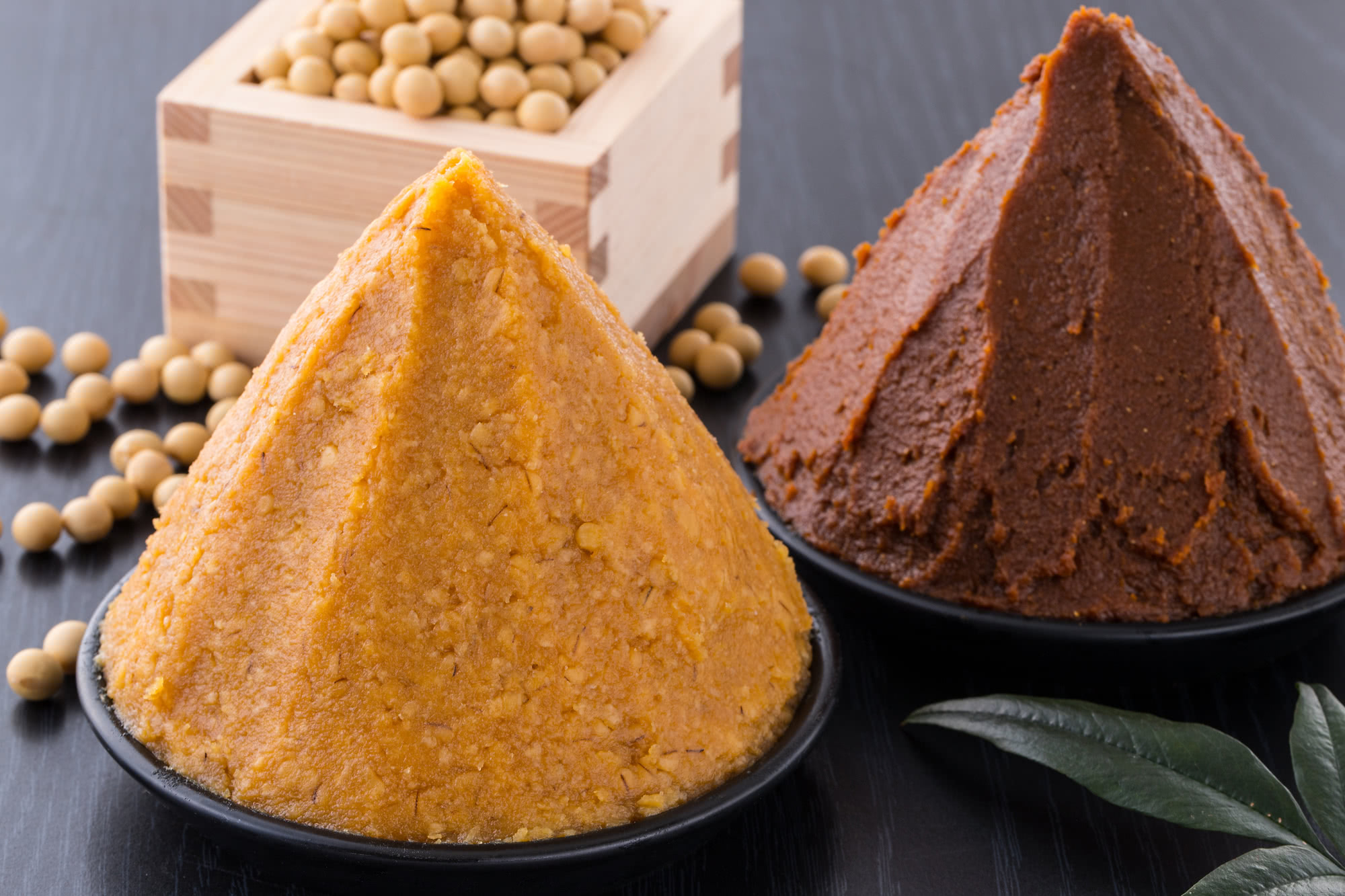 There are some seasonings which are absolutely essential to Japanese cuisine. How many do you know off the top of your head? Some conventional seasonings, such as soy sauce, miso, and mirin, are used to cook a wide variety of Japanese foods. Whether it's a meticulous standard of freshness or a reduced sodium product for the health conscious, each individual condiment is an invention born of a very Japanese-minded attention to detail. Japanese seasonings make for excellent gifts, and can be easily acquired at supermarkets and convenience stores, so consider taking a little time to acquire a variety over the course of your travels. You'll surely impress your guests with some authentic Japanese cooking upon returning home from Japan.

1. Shoyu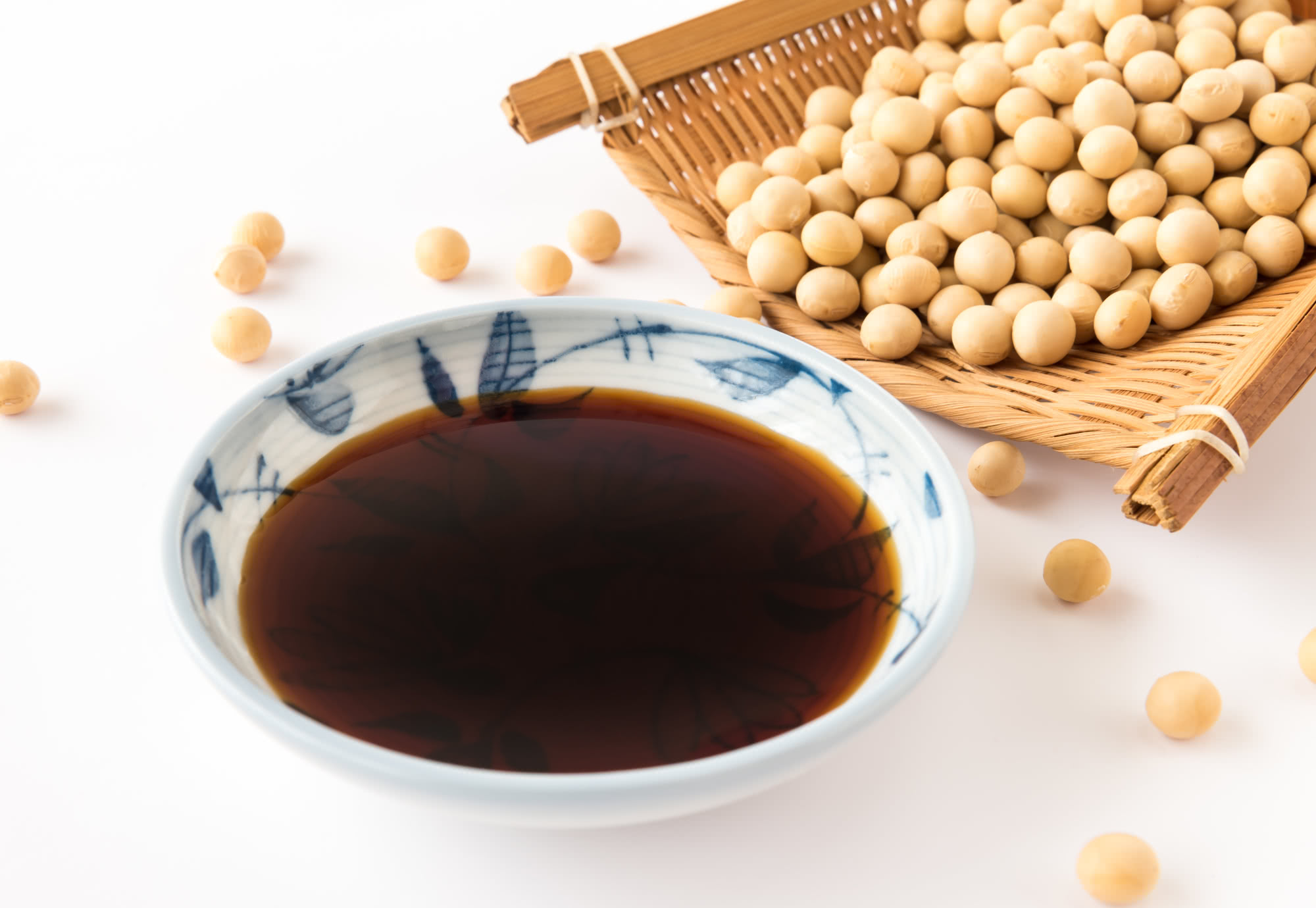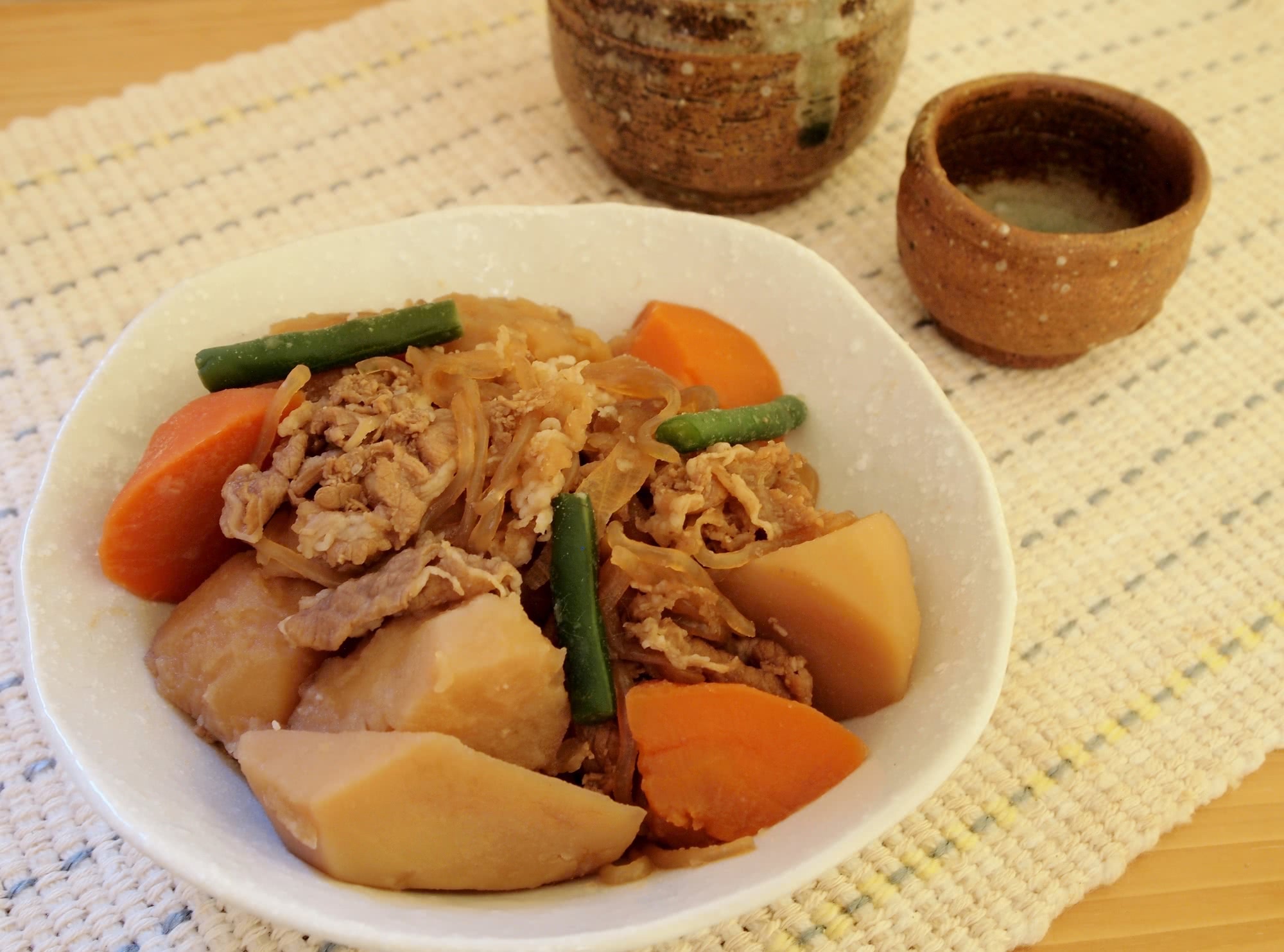 Shoyu (soy sauce) is made by mixing a koji culture (a grain mixture of soybeans and wheat) into a salt brine and allowing it to ferment. The plentiful amino acids produced are an important component of the umami (Japanese savory taste) flavor. Soy sauce infuses meals with umami and depth of flavor, and is indispensable in Japanese cusine. Out of the large selection of packages available for soy sauce products, the sealed bottle is most popular. It prevents oxidization, which preserves freshness and ensures that you can savor the flavor of freshly brewed soy sauce for longer periods of time. Nikujaga is a staple of traditional Japanese homemade cooking, and relies upon the rich flavor of soy sauce as its key ingredient. The dish can be easily prepared by cooking pork (or beef) and potatoes with onions, then seasoning the ingredients with soy sauce, sake (Japanese alcohol), and dashi (broth), and finally allowing it to simmer.

2. Miso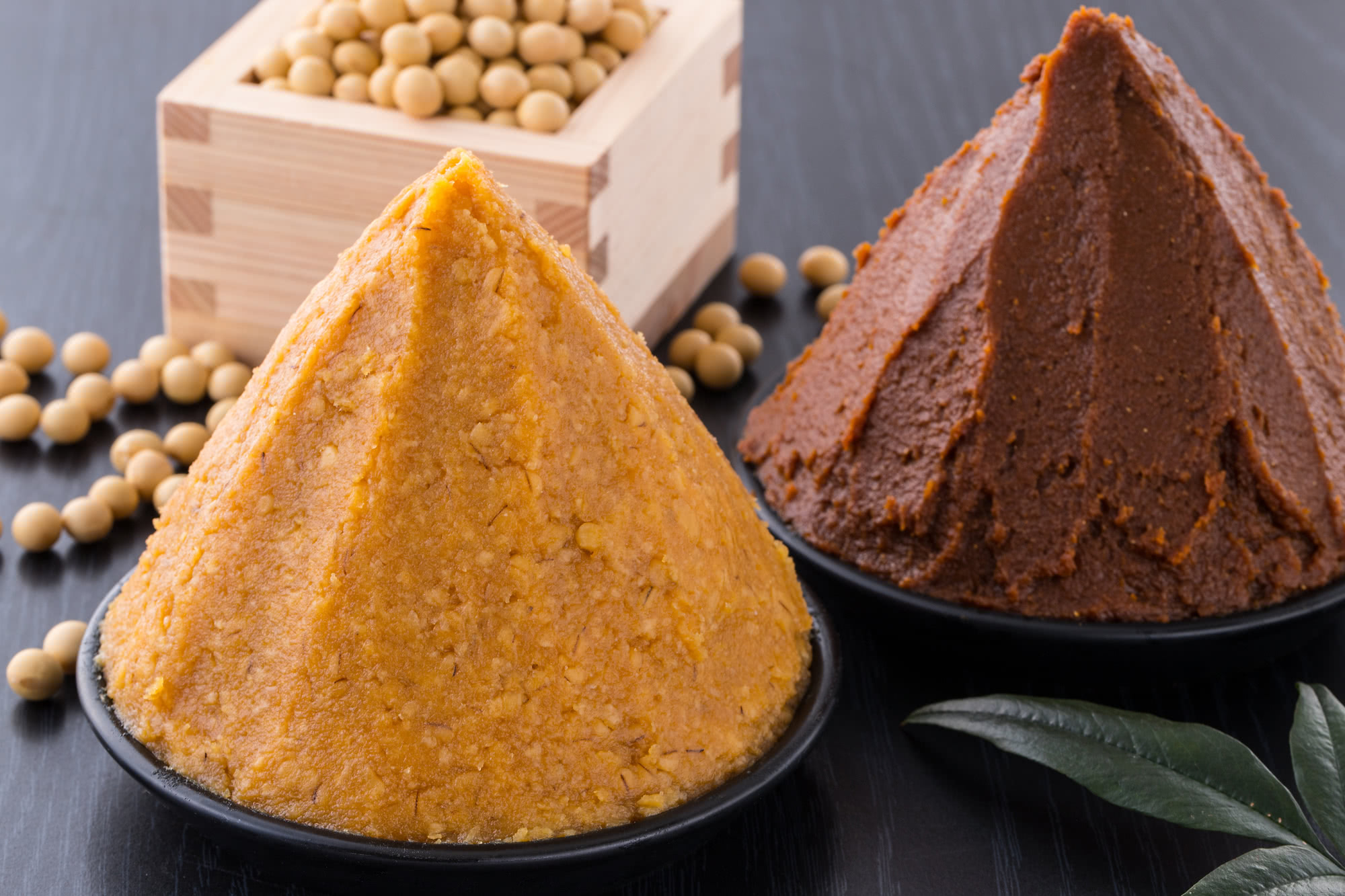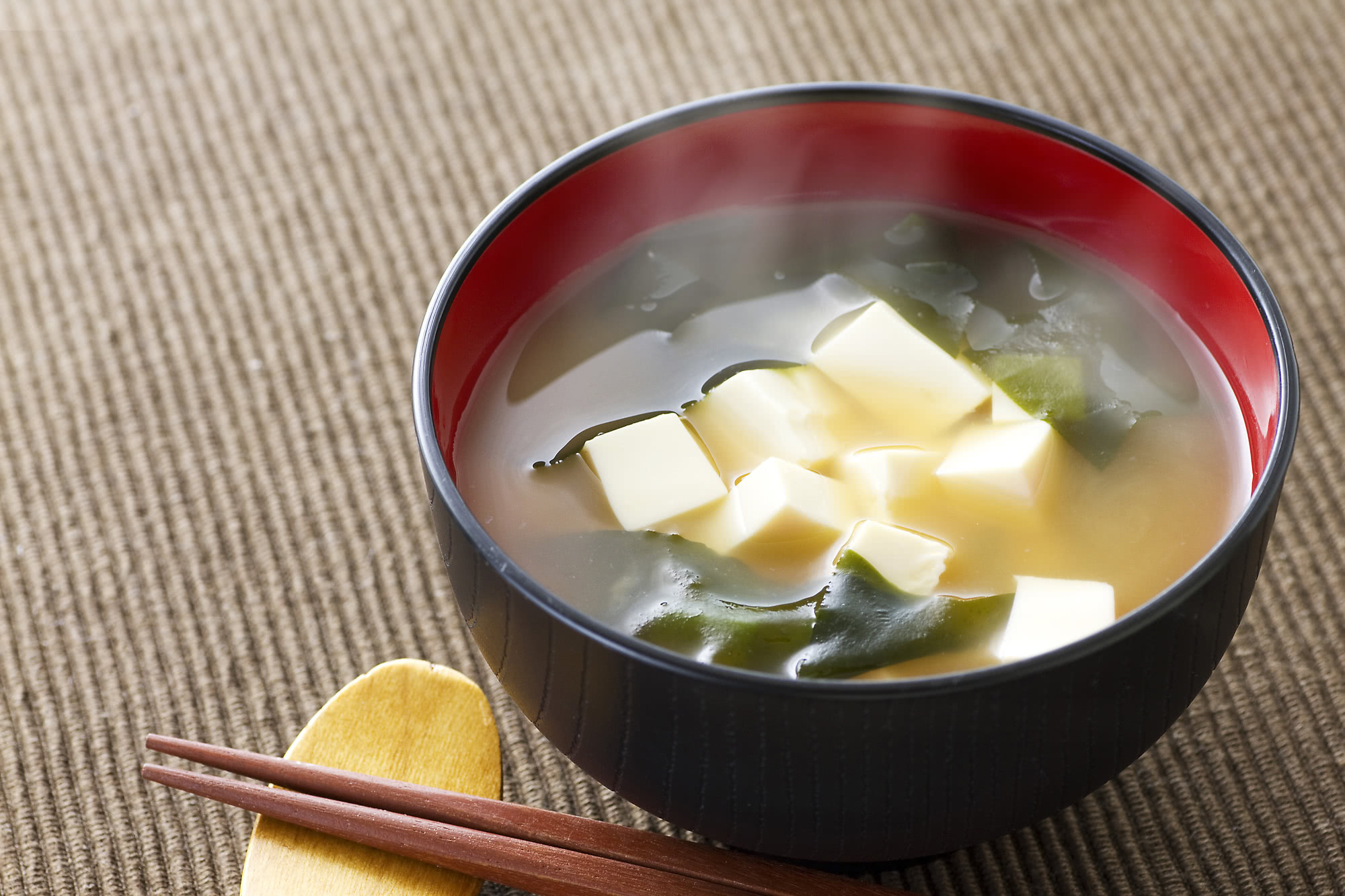 Miso is a seasoning produced by mixing steamed soy beans, rice, and wheat with koji and salt, and allowing the mixture to ferment. The characteristics of miso vary within Japan depending upon the region: the sweet taste of white miso is mainstream in the Kansai region, whereas the spicy taste of red miso is popular in the Kanto region. In the past, each Japanese household would produce their own miso. Miso is also known for its positive effects on life expectancy and cancer prevention, and reduced-sodium miso is recommended for those concerned with their salt intake. One popular Japanese dish made with miso is miso soup, made by mixing miso with dashi. Choose from ingredients like seaweed, tofu, onions, potatoes, or even add pork to make it tonjiru (pork soup). Simply change the ingredients you put in the soup for a dish you can eat every day and not grow tired of.

3. Mirin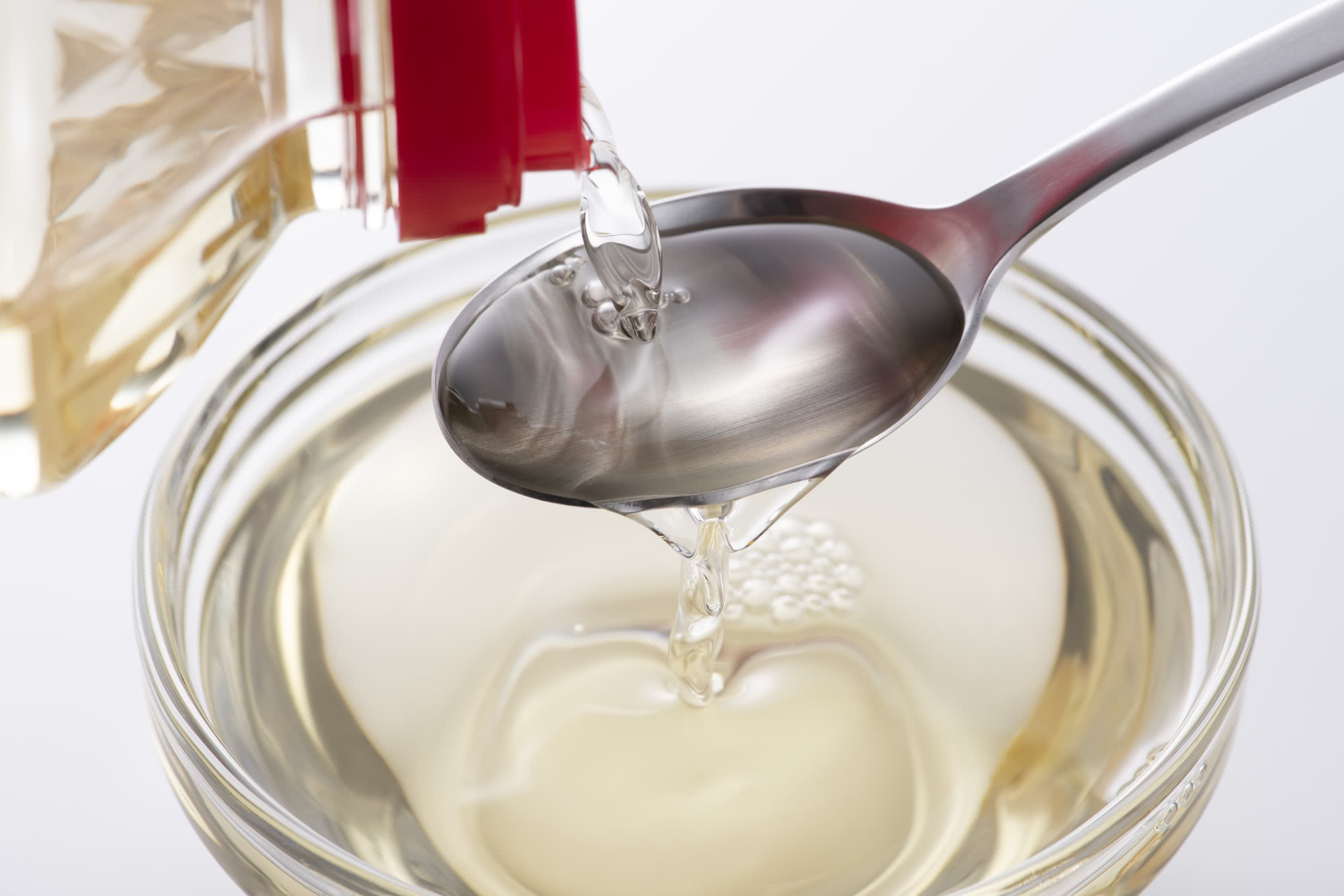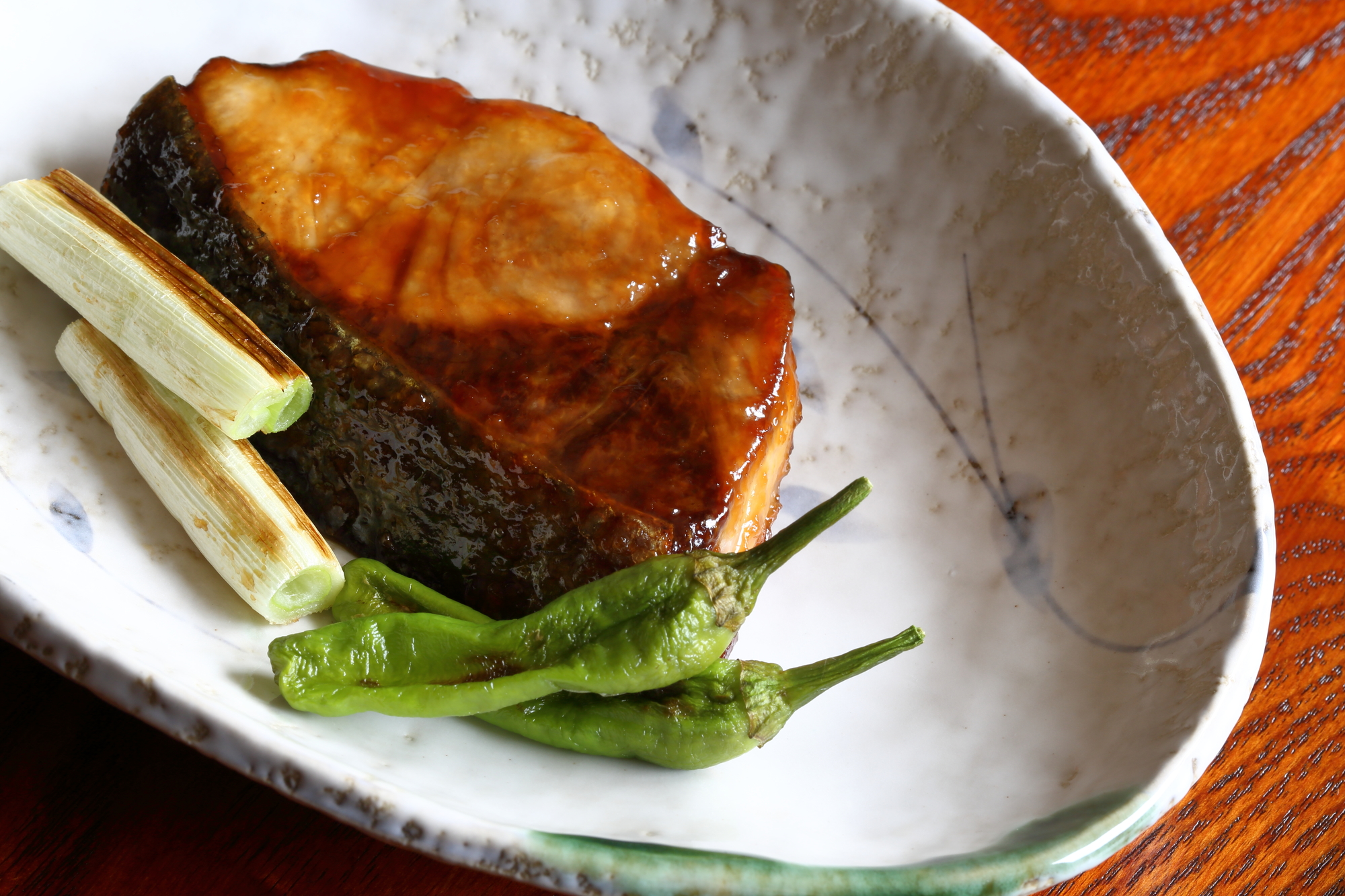 Mirin was once enjoyed as a high-end sweet sake. It is a condiment made with glutinous rice, rice malt, and shochu (Japanese alcohol), and is characterized by its thick amber color and mildly sweet flavor. Not only does it emphasize the richness and umami of the other ingredients, it gives them a beautiful lustre and is known for sealing in their moisture and flavor during the cooking process. One of the dishes you'll want to try making with mirin is buri teriyaki. The dish is prepared by grilling a cut of lightly salted yellowtail, then letting it simmer in a sauce of mirin, soy sauce, and sugar. The decadent sheen and enticing fragrance produced by the mirin will pique anyone's appetite.

4. Nihon Shu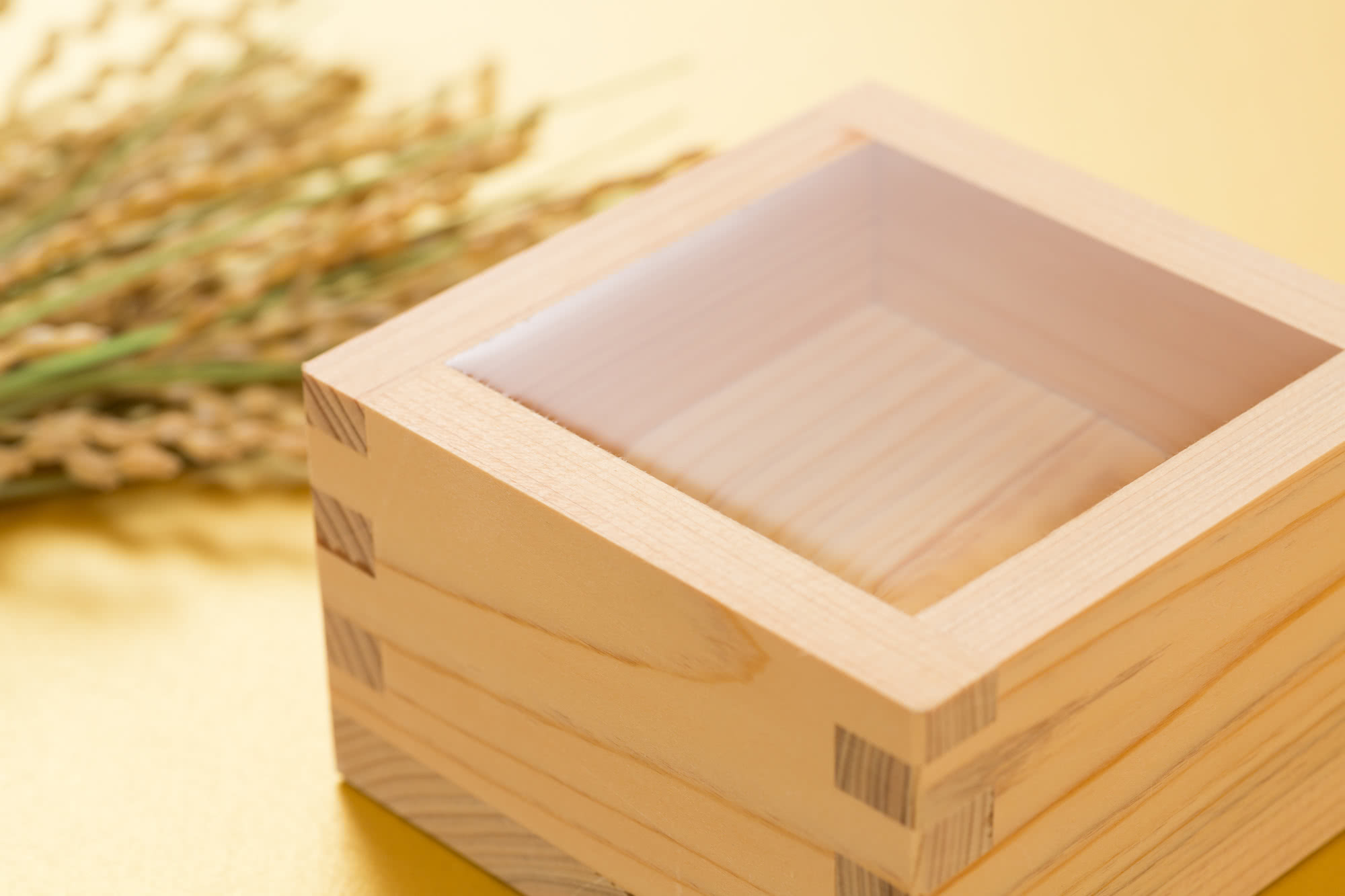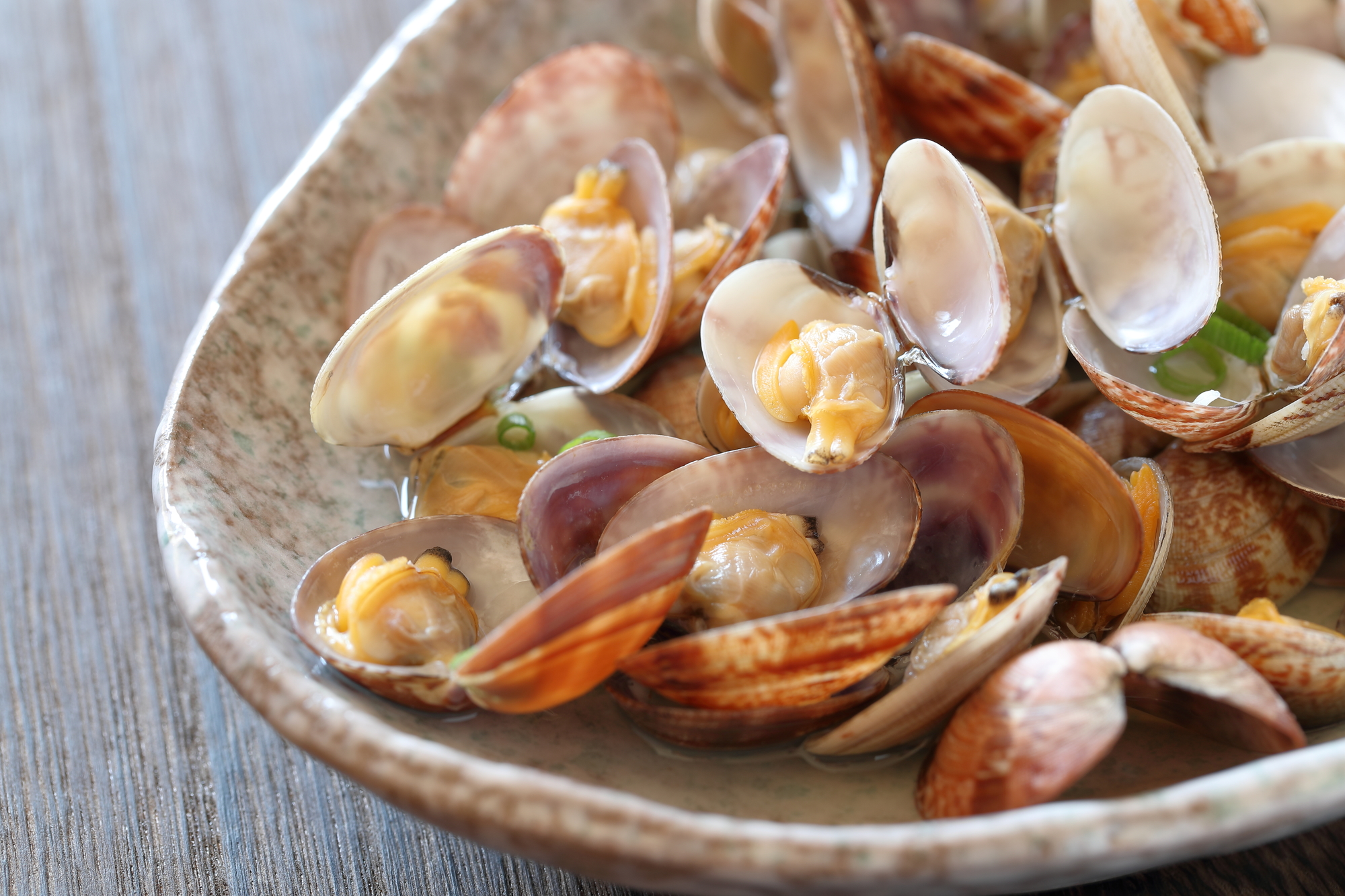 The fragrance component of nihon shu (Japanese liquor) dilutes the stronger smells of other distinctive ingredients, and for that reason, it is treasured like wine as a cooking alcohol. Even among nihon shu, junmaishu (nihon shu made without added alcohol or sugar) - made with just rice, rice malt, and water - has a rich flavor that will add a level of sophistication to your cooking. Nihon shu is also sold as cooking sake by mixing it with salt and sweeteners, and can be a convenient way to easily round out other flavors when cooking. Asari no sakamushi (sake-steamed clams) is a dish made by adding nihon shu to clams and braising them, then sprinkling a dash of salt as a finishing touch. The clam juices soak into the nihon shu, making for sauce that can be enjoyed just as much as the clams.

5. Sugar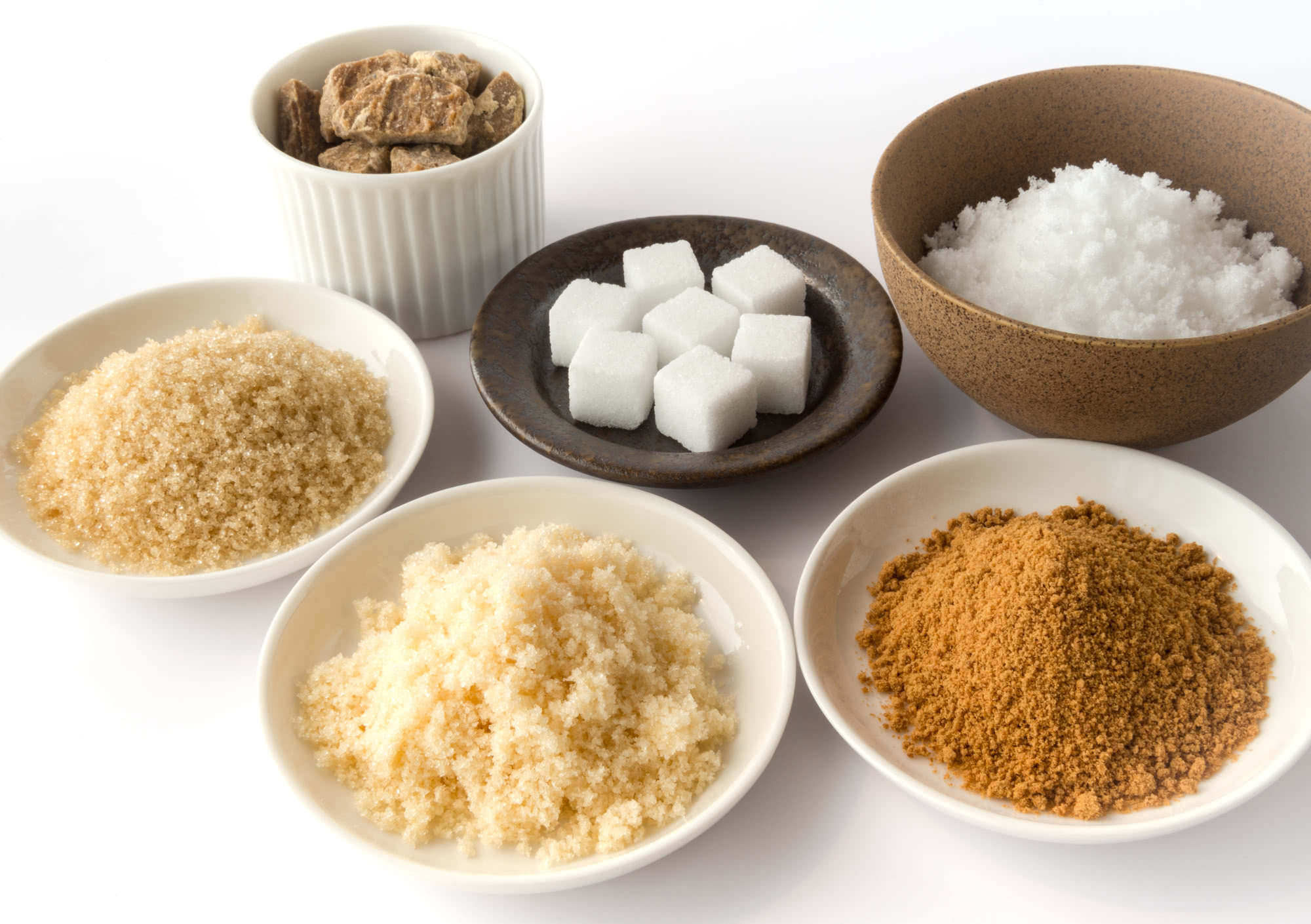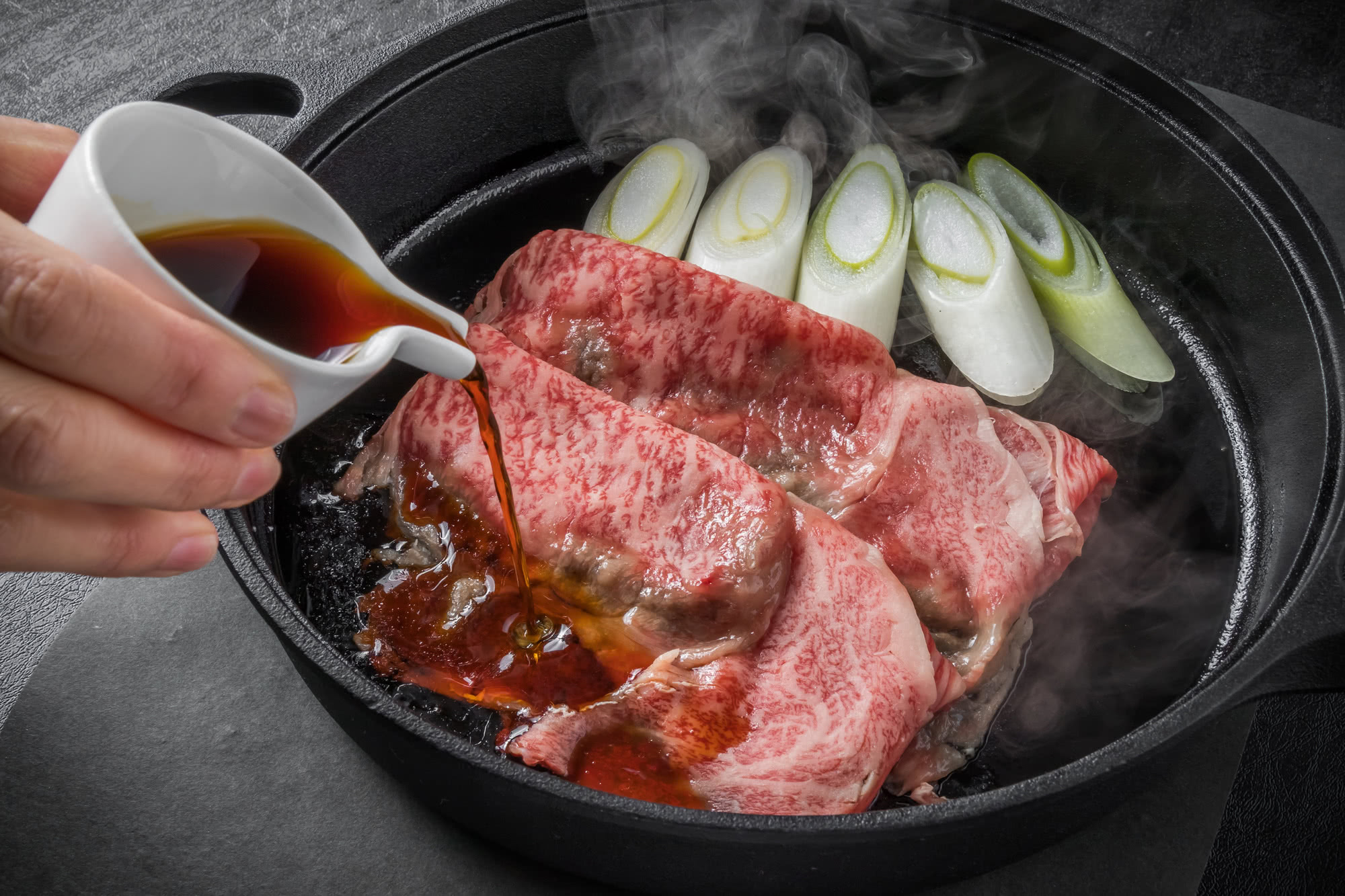 From caster sugar to brown sugar, cane sugar, and wasanbon sugar, Japan has a plentiful selection of of sugars. If you're looking purely for sweetness, use caster sugar. For the mineral rich, full flavor that is great for simmered dishes, use brown sugar. If you want an elegant sweetness perfect for wagashi (Japanese sweets), try wasanbon. Using a different kind of sugar to fine-tune the kind of sweetness best suited to each dish is sure to drastically improve your Japanese cooking. Caster sugar, commonly used in Japanese households, is a sugar unique to Japan that's made by adding tenkato (invert sugar syrup) to granulated sugar, which increases its sweetness. Sukiyaki (Japanese hot pot), a dish popular even outside of Japan, can be prepared by making a sweet and savory dipping sauce of caster sugar and soy sauce.

6. Dashi no Moto
Dashi is a soup stock made by simmering kelp and katsuobushi (bonito shavings made by boiling and smoking bonito fillets repeatedly, and then allowing them to ferment), and is a foundational element of Japanese cuisine. However, the process of prepping, boiling, and filtering these ingredients to make dashi is cumbersome. Fortunately, there is a convenient alternative in granulated dashi, known as "dashi no moto". Just add a scoop to a pot of boiling water, and you'll find yourself with a fragrant pot of dashi. Dashimaki tamago (Japanese rolled omelet) is made by seasoning beaten eggs with granulated dashi, mirin, and soy sauce, and cooking the eggs in a rectangular pan while gradually adding a bit more of the egg mixture as you roll each layer of cooked egg. You can taste the umami of the dashi as it spreads into the faintly sweet eggs, making for a gentle, pleasant flavor. By all means, try your hand at cooking some.

7. Wasabi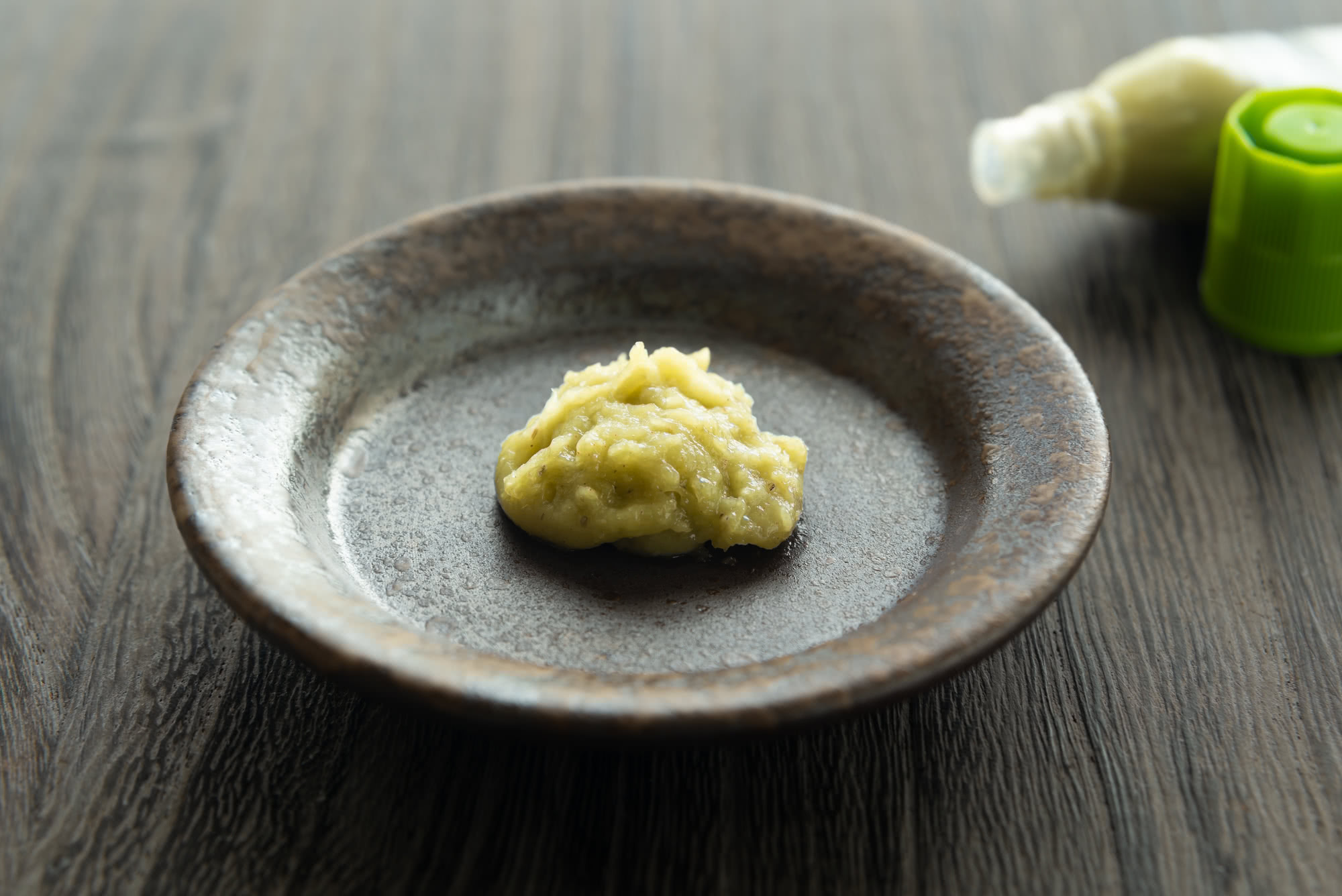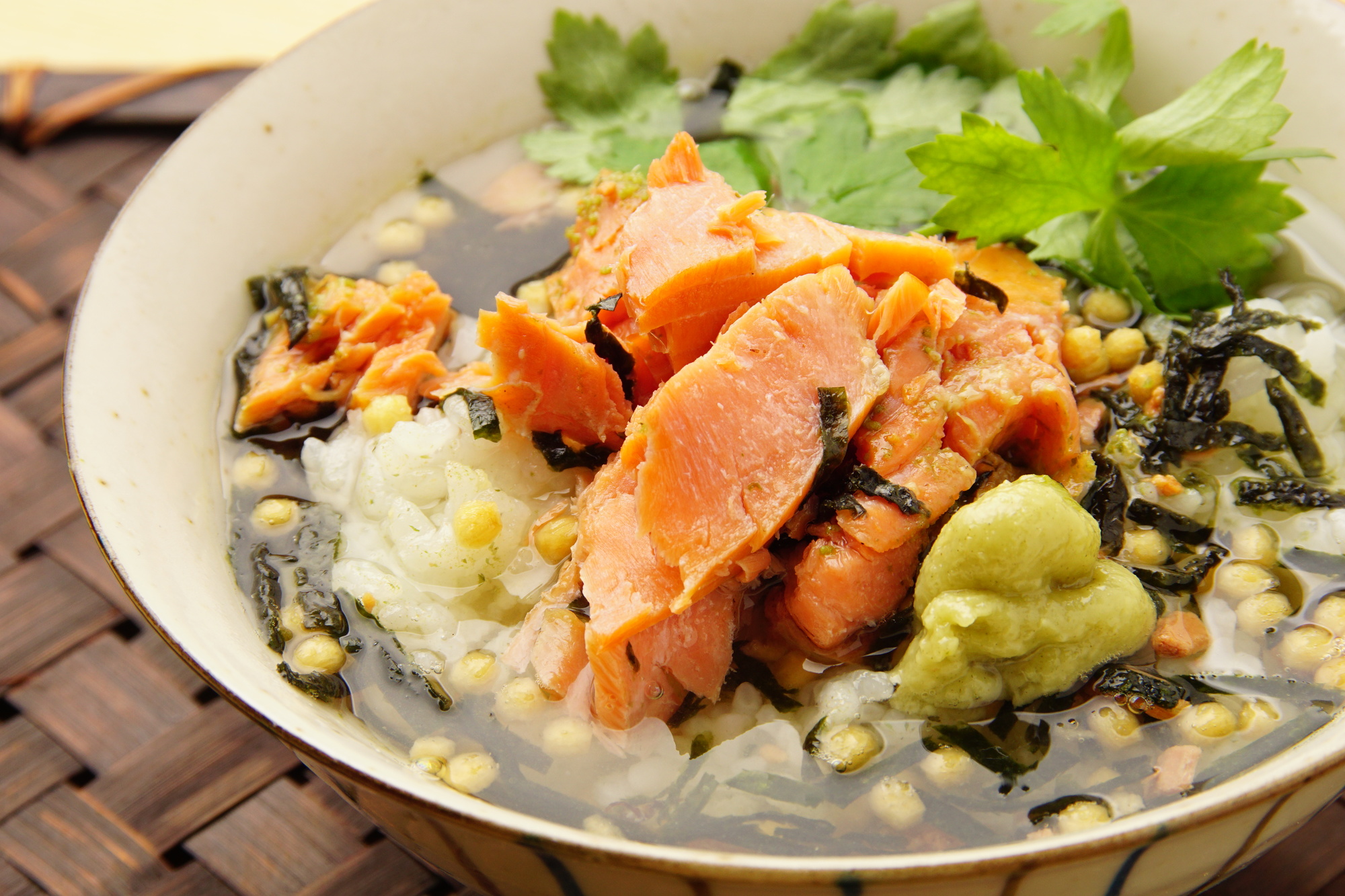 Since times of old, wasabi has been found growing naturally in close proximity to clear mountain streams. This space, exclusive to Japan, is commonly used to add a kick of flavor to sashimi and sushi. Characterized by the sharp jolt it sends up the nose, it has been attributed with enhancing the appetite, eliminating the stronger smells of some ingredients, and as a bacteriostatic agent. Get a tube of kneaded wasabi paste if you plan to use it at home, as it's the most convenient form of wasabi out there. It is highly recommended to try a dab of wasabi with ochazuke, a dish made by topping rice soaked in tea with ingredients like salmon and pickled plum. The sharp spice is an accent that will boost the deliciousness of the dish.

8. Shoga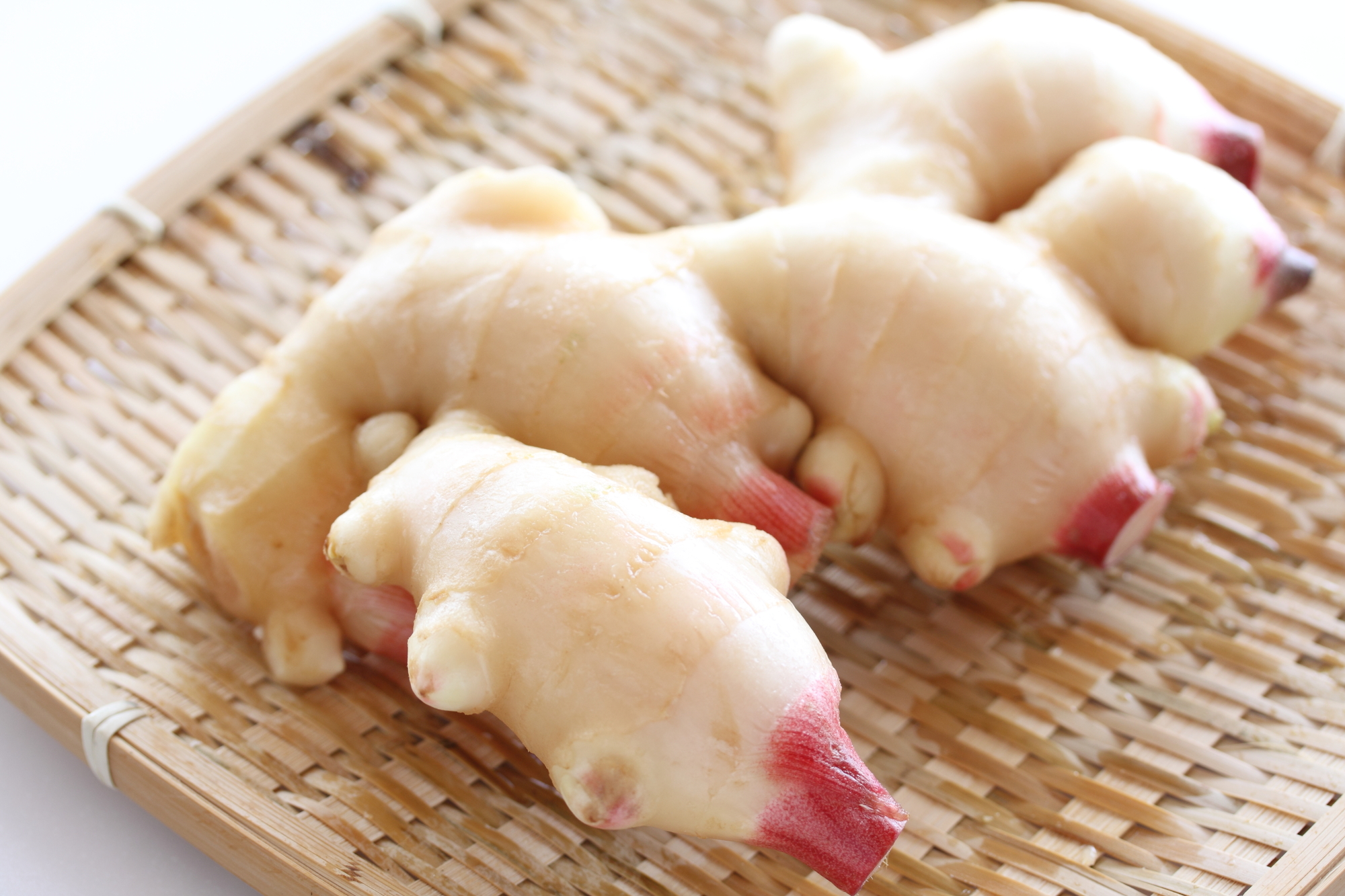 Shoga (ginger) is used as both a medicine and a spice. In Japan, it is sometimes grated or chopped to be used as a spice, and at other times it can simply be used as a seasoning. Japanese fried chicken, known as karaage, is prepared with ground ginger to mitigate the fattiness of the chicken. This makes for a lighter flavor, in spite of the fact that it is a fried dish. Like wasabi, tubes of ground ginger are also available, so try acquiring a tube or two if you find yourself interested. The distinctive aroma of ginger can be used not only to diminish other stronger smells, but also to cut back on the amount of salt you use.

9. Su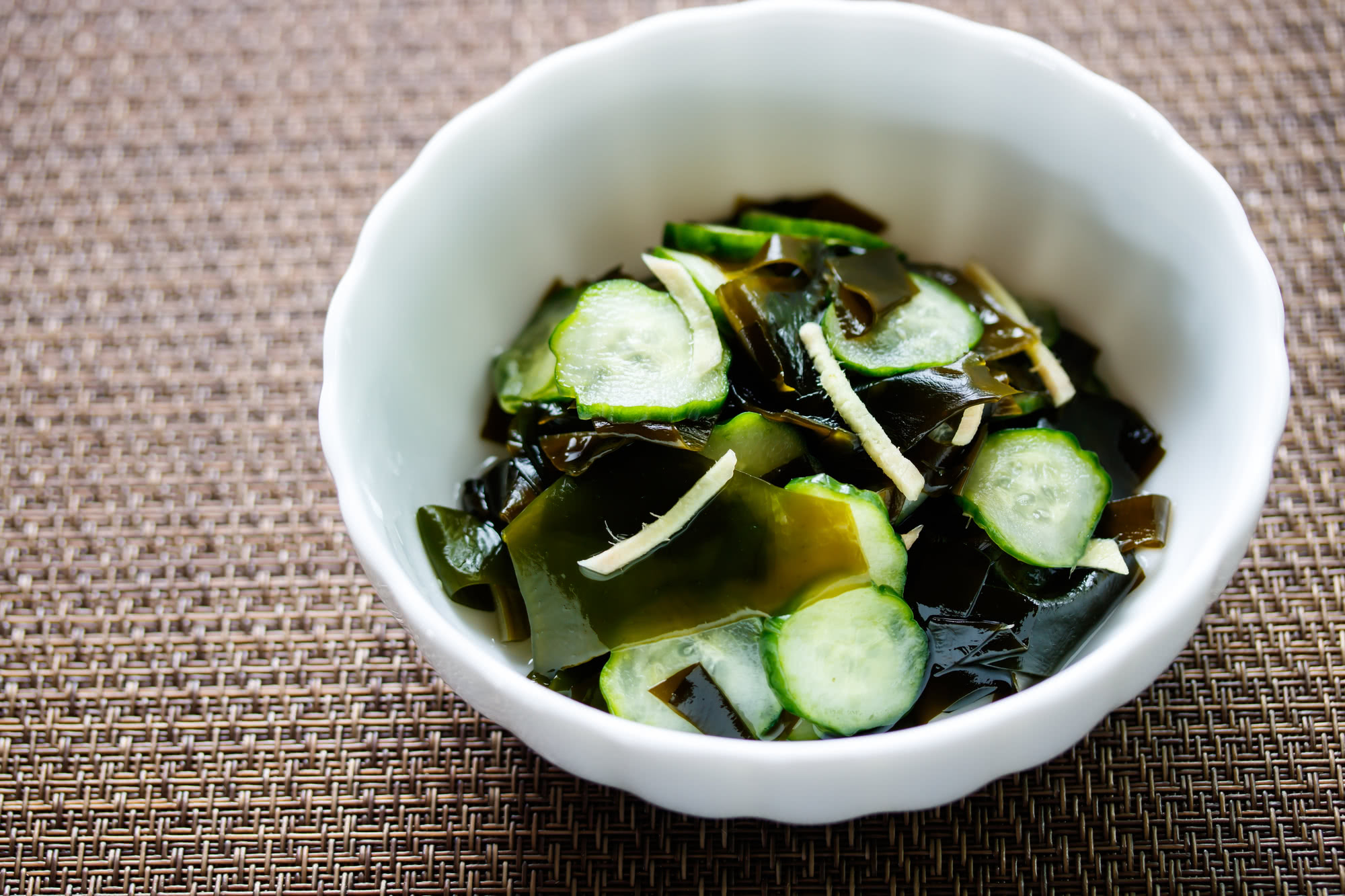 Su (vinegar) is a traditional fermented condiment in Japan. Just as wine vinegars are made from wine, Japanese rice vinegars are made from a rice-based alcohol. This vinegar has a unique light and mellow flavor, and can be a refreshing complement to some heavier meals. Ponzu, made by mixing citruses like lemon and yuzu together with soy sauce, is a great alternative to vinegar if you want to imbue meals with a tangy, sour flavor. It can be used to quickly whip up su no mono (vinegared dishes). It's as simple as dressing ingredients like cucumbers and seaweed in vinegar, soy sauce, and sugar. Vinegared dishes are perfect as "hashiyasume", a Japanese term for dishes that serve well as palate cleansers.

10. Mentsuyu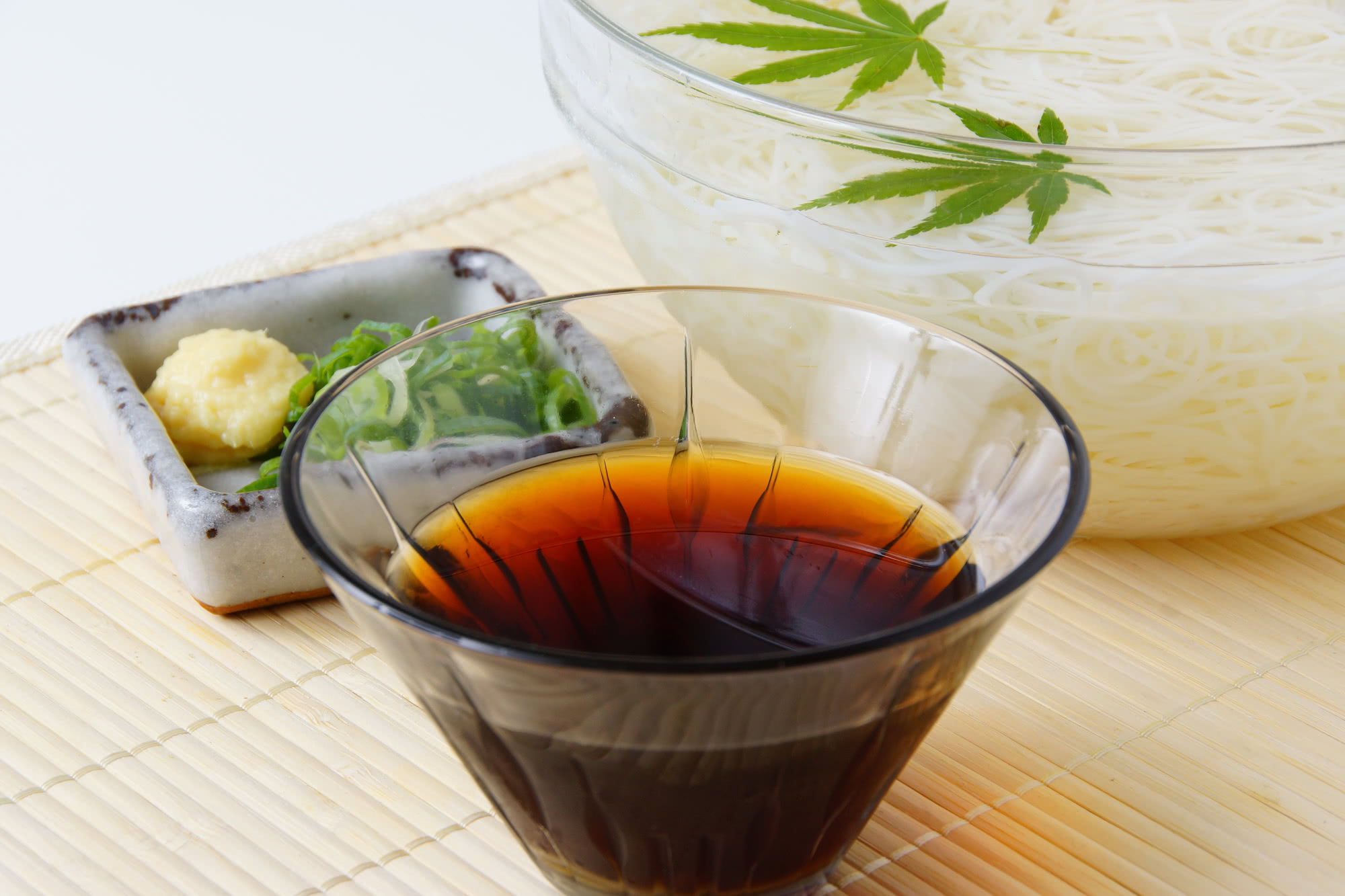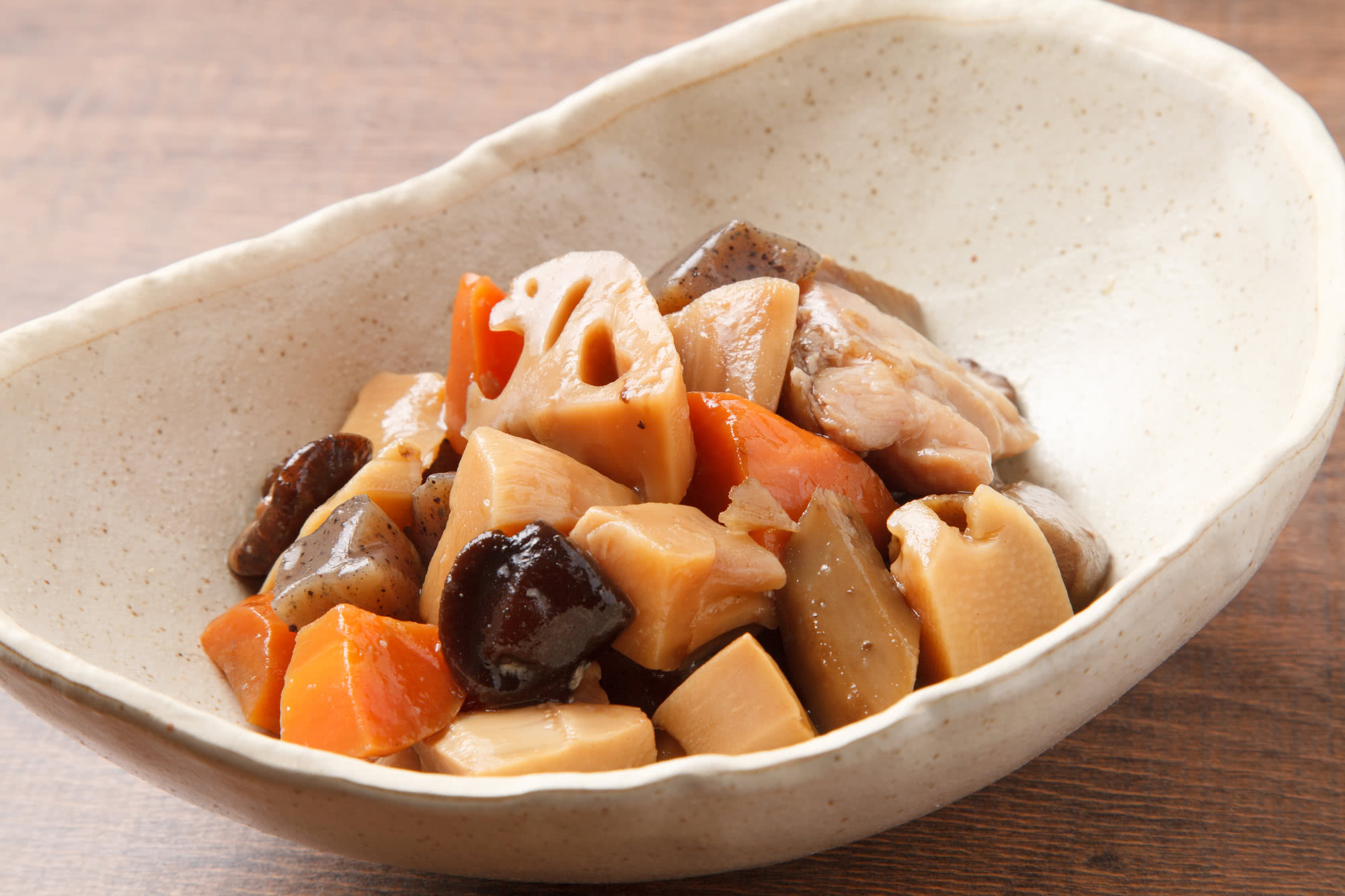 Though many different kinds of seasonings, condiments, and spices have been introduced up until this point, the fundamental condiment that puts them all together is mentsuyu. Mentsuyu is a mixture of the ideal proportions of mirin, sake, and sugar added to a soy sauce and dashi base. Being able to add flavor to a dish without worrying about these proportions is its greatest attraction. It can be used not only as a soup for noodles like udon and soba, but in many other dishes as well. For example, there is chikuzen-ni, a simmered dish that is known for its difficulty to flavor correctly. Try cooking some chicken with vegetables like shiitake mushrooms, burdock, and lotus root, then allow all these ingredients to simmer in mentsuyu. This is a surefire way to cook chikuzen-ni!

Depending on how you choose to combine different seasonings, you can make many kinds of Japanese cuisine. Give them a try and see what you come up with!

Disclaimer: All information is accurate at time of publication.