Publish-date: Nov 14 2018 Update-date: Dec 01 2018
Like and Share us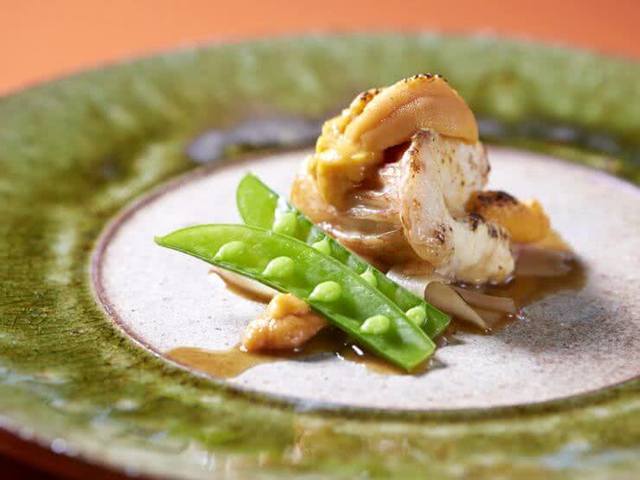 Local dishes like "soki soba" and "champuru" are givens when in Okinawa, but recently, the dining options here have begun expanding and improving in quality, garnering attention from gourmands on the Japanese mainland. On that note, here is a collection of restaurants that you must visit when in the mood for a somewhat richer dinner in Okinawa.
1. Nuji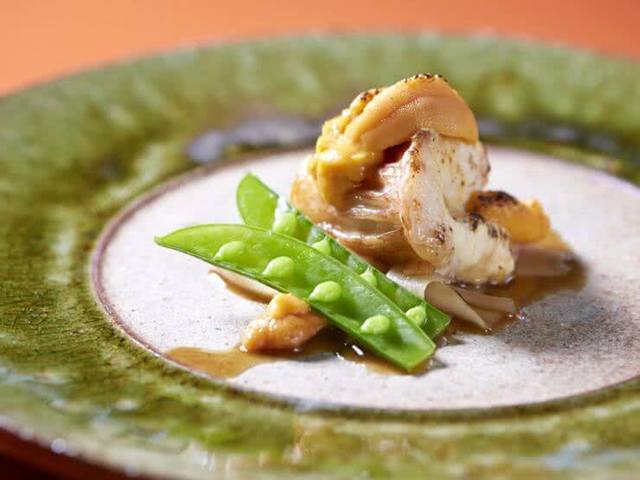 Japanese, sushi, French, and teppanyaki (grilled on iron griddle) - 4 chefs means 4 kinds of cuisine at this dining destination within Oriental Hills Okinawa, where every one of the 14 hotel rooms is a suite. Having a different chef for each of these 4 cooking styles results in constantly evolving food that will charm both guests from Japan as well as from abroad.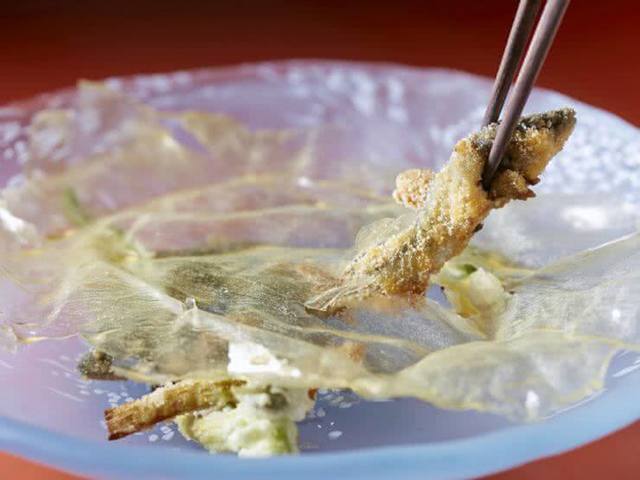 Ingredients are exactingly selected from across Japan and used to their fullest potential here.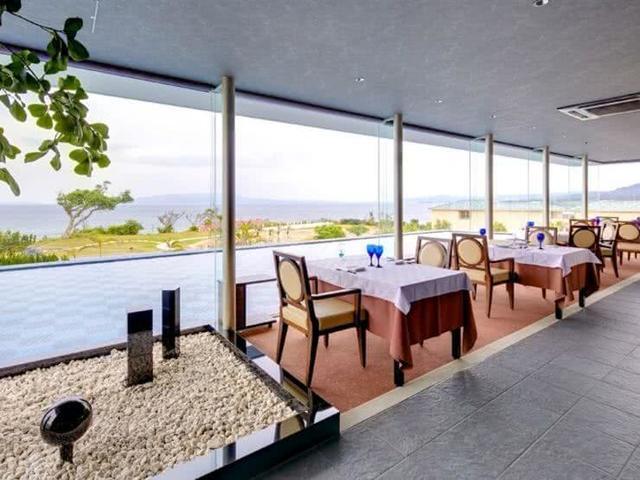 The restaurant's elevated location provides wonderful views of the azure Nago Bay.
Nuji
Open: Lunch: 11:30 A.M.-2:00 P.M. Dinner: 6:00 P.M.-9:00 P.M.
Closed: None
Average price: [Dinner] 10,000 JPY / [Lunch] 2,000 JPY
Access: 1 hour from the airport by car.
Address: Oriental Hills Okinawa, Azaserakaki 79-1, Onna-son, Kunigami-gun, Okinawa (Map)
More Details
 Reservation 
2. Fanuan The Busena Terrace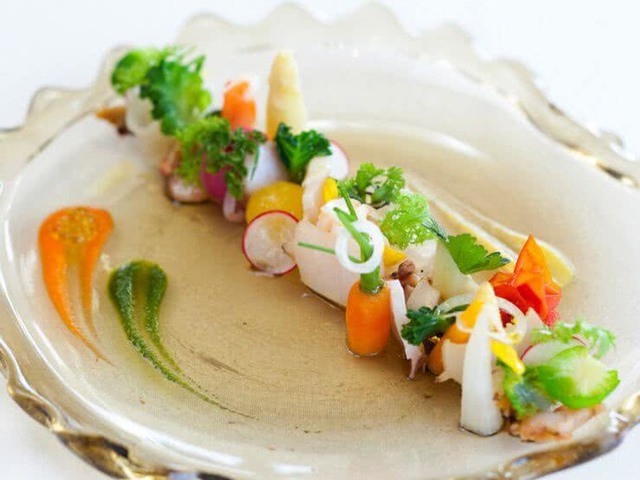 This is the main dining area of The Busena Terrace, Okinawa's leading resort hotel. Here, the chef calls on his experiences cooking in France to create dishes from local Okinawan ingredients with French culinary techniques, resulting in unique creations that can be found nowhere else.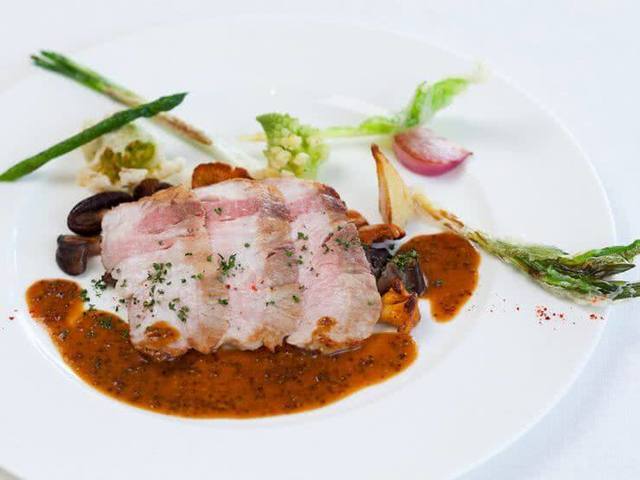 Okinawa's famous Agu pork meets French mushrooms in this dish's arrangement.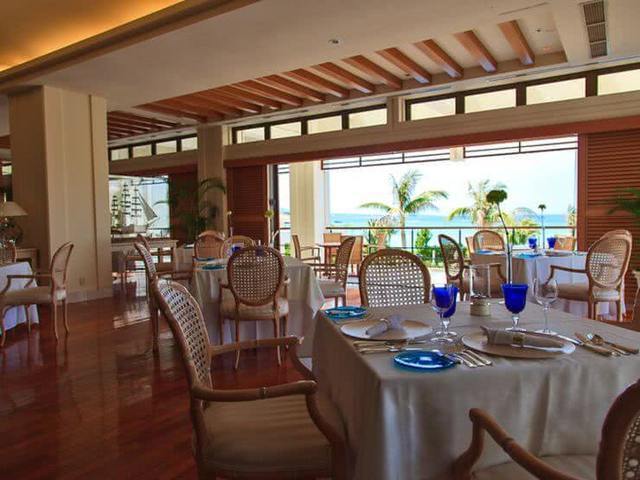 In addition to the bar and private rooms, this restaurant offers scenic terrace seating as well.
Fanuan The Busena Terrace
Open: Dinner 6:00 P.M.-10:00 P.M. (Last order 9:30 P.M.)
Closed: None
Average price: [Dinner] 9,000 JPY
Access: About 75 minutes by car from Naha Airport on Okinawa Expressway (5 minutes from Kyoda Interchange driving south on National Route 8)
Address: Busena Terrace Beach Resort, Kise 1808, Nago, Okinawa (Map)
More Details
 Reservation 
3. Motoi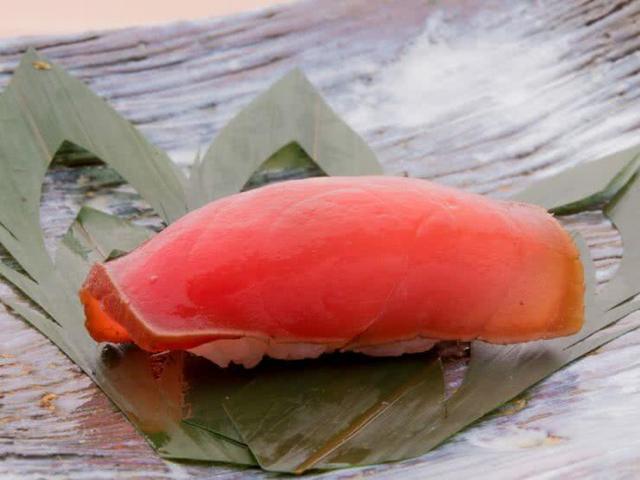 Enjoy traditional, orthodox sushi at this reservation-only restaurant that showcases the beauty of Okinawa, such as the [Maguro no Tsuke], featuring seasonal and raw Okinawan tuna that is "marbled" in hot water, as well as the [Kohada] that, depending on the season, features fish from Fukuoka, Awaji Island, or the Haneda area. In general, the ingredients are seasonal and sourced from all across Japan, including Okinawa.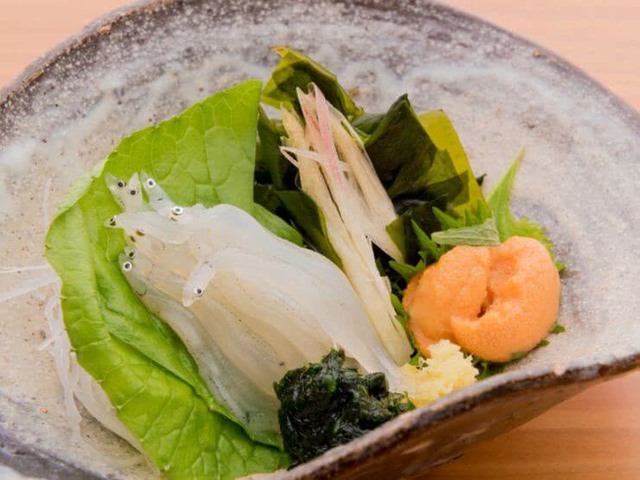 Seasonal dishes, such as small servings of Abashiri shirauo (whitebait) and Lake Saroma uni (sea urchin), are also offered here.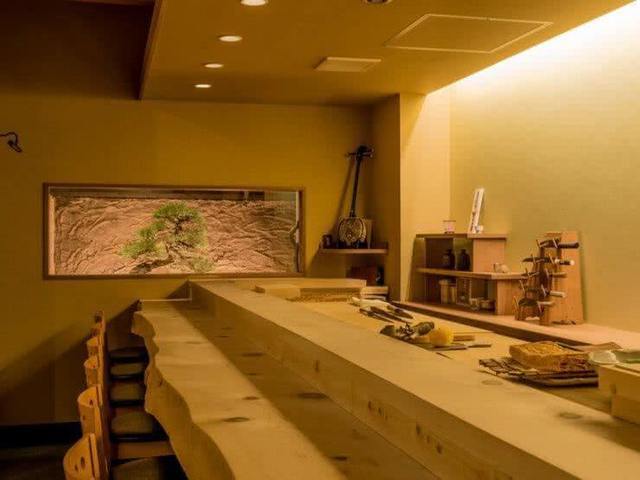 No children allowed. Enjoy the sounds of suzumushi (Japanese crickets)at this elegant restaurant in the summer.
Motoi
Open: [Weekdays, Saturday] From 6:30 pm
*Changes may occur due to reservations.
Closed: Sunday, National Holidays
*Officially closed on national holidays, but open to negotiation.
Average price: 15,000 JPY *Menu starts from 15,000 JPY, but price may change due to choice of drink.
Access: 10 - 15 minutes by car from Naha Airport
Address: 1F, Nishiokisho Mansion, 1-5-8, Nishi, Naha-shi, Okinawa (Map)
More Details

4. Yan Kyo Fan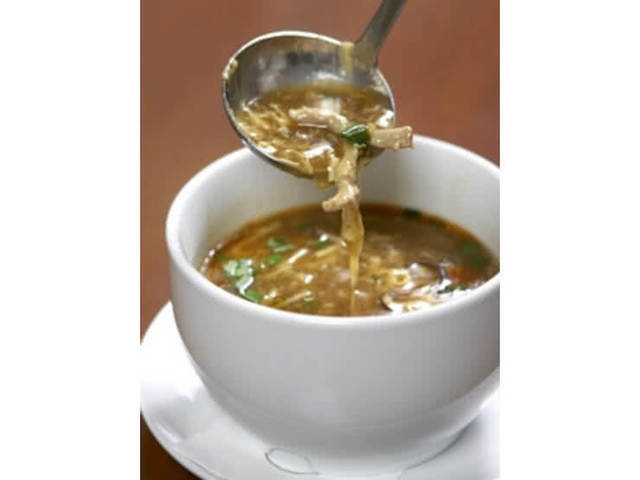 This cheerful Chinese restaurant is beloved by locals, with an interior that can be described as a faithful recreation of how Japanese people envision a Chinese restaurant. Among other things, the artfully-made [Sichuan Mapo Tofu] here definitely deserves a try. The reasonably-priced alcohol selection is another plus at this restaurant.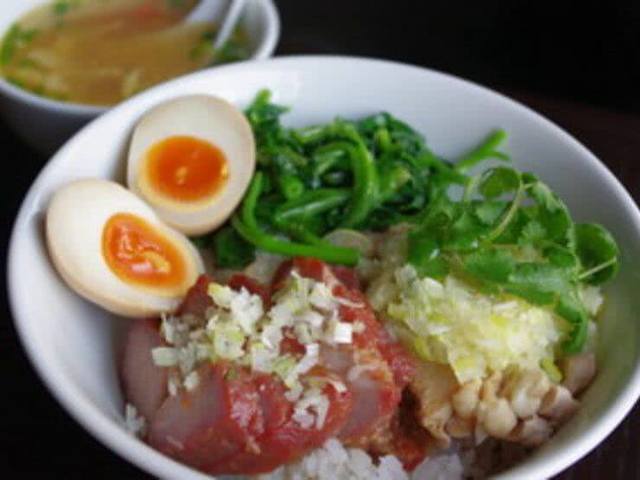 The [Double Nose-gohan] lunch features popular appetizers atop a bowl of rice!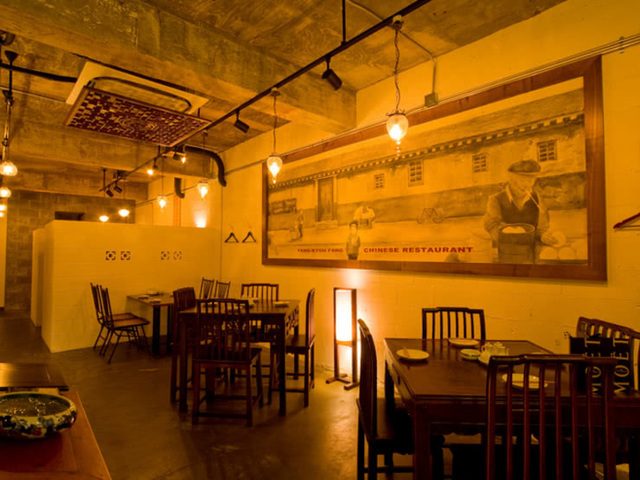 This restaurant's design is authentic down to the bricks, which are the same type actually used in China.
Yan Kyo Fan
Open: [Weekdays] Lunch 11:30 am - 2:30 pm (L.O. 2:00 pm), Dinner 5:30 pm - 11:00 pm (L.O. 10:30 pm)
[Saturday, Sunday, National Holidays] Dinner 5:00 pm - 11:00 pm (L.O. 10:30 pm)
Closed: Tuesday
*Closed on Tuesdays for the time being due to staff shortages.
Average price: [Dinner] 3,500 JPY / [Lunch] 880 JPY
Access: 5-minute walk from Asahibashi Station and Kencho-mae Station
Address: 1-11-3, Izumizaki, Naha-shi, Okinawa (Map)
More Details

5. Churasantei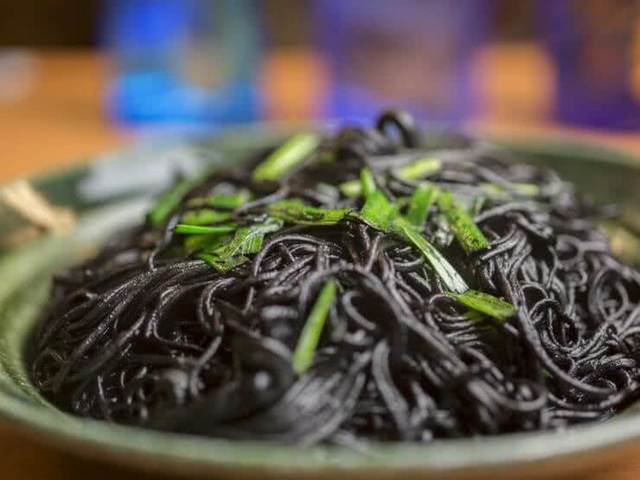 If you're looking for a must-try Okinawan izakaya (Japanese pub), then this is the spot for you. Diners will love the bountiful seafood offered here, from the rare, high-quality [Semiebi] (slipper lobster) to the light flavors of the freshly-caught [Simmered Local Okinawan Fish Masu]. Also, be sure to try the [Ikasumi Somen Chanpuru], a stir-fried noodle dish featuring ikasumi (squid ink)!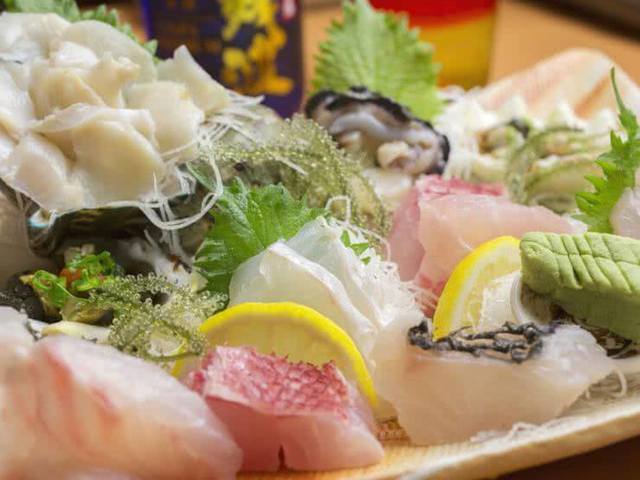 Experience freshly-caught Okinawan seafood, a must-try, with the [Sashimi Sampler].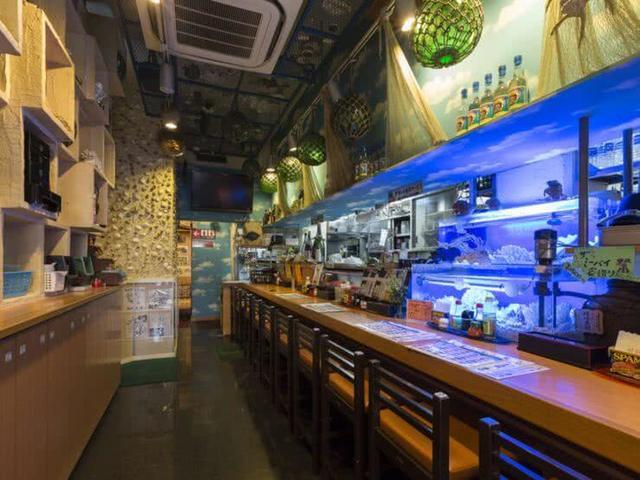 The restaurant is decorated with pictures and autographs of celebrities.
Churasantei
Open: 5:00 pm - 12:30 am (L.O. 11:30 am)
Closed: Wednesday
Average price: 3,000 JPY
*The wide variety of options here range from reasonably priced single items to sets and Agu pork dishes!
Access: Located off of National Route 58. Around 8 minutes by car from Naha Airport, in an area with lots of hotels!
Address: 5-15, Higashi-machi, Naha-shi, Okinawa (Map)
More Details

6. mintama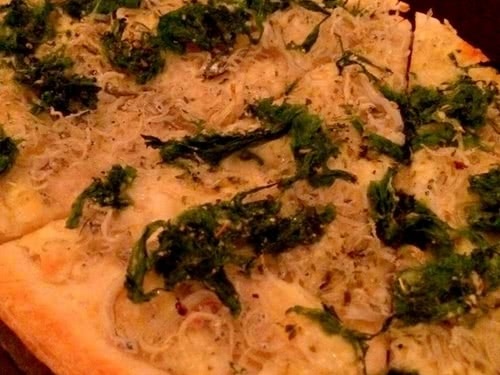 This restaurant offers highly-praised Italian cuisine made with Okinawan ingredients from the village of Yomitan. There's the [Sea Lettuce and Small Fish Pizza], a half-sized pizza that lives up to its name quite literally and is perfect for diners feeling only slightly peckish. The salty sea lettuce and small fish topping the pizza complement the flavor of the dough well. You'll feel like gulping it down with a glass of beer! The [Shiromi Carpaccio] is another recommended option here.
mintama
Open: 6:00 pm - 11:00 pm
Closed: Sunday
Average price: 3,001 JPY - 3,500 JPY
Address: 1787-2, Aza Nagahama, Yomitan-son, Nakagami-gun, Okinawa (Map)
Source: hitosara (Japanese)
7. Sakae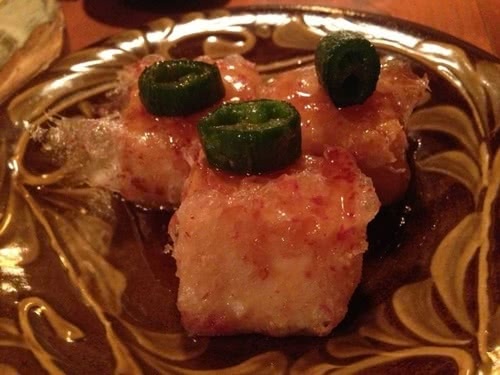 This izakaya specializing in creative cuisine is highly recommended by Okinawan locals thanks to its seasonal Okinawan dishes and selection of aged sake (a type of Japanese alcohol). Try anything here; it's sure to be excellent! One recommendation is the [Jimami Tofu Agedashi].
Sakae
Open: 5:00 pm - 11:30 pm (Food L.O. 10:30 pm, Drink L.O. 11:00 pm)
Closed: Sunday
Average price: 3,001 - 3,500 JPY
Address: 1-27-35, Ishikawa, Uruma-shi, Okinawa (Map)
Source: hitosara (Japanese)
8. Benriya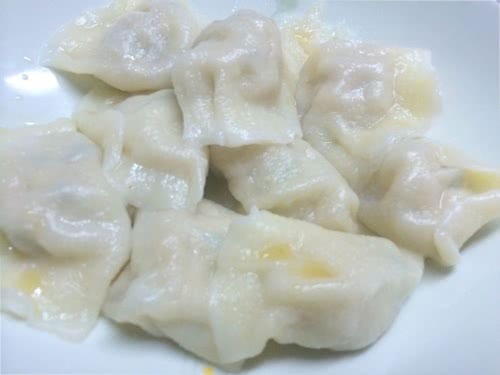 Smooth, soft, and juicy gyoza (dumplings) is what you'll get at this restaurant, which draws in throngs of people. One delicious dish to try is the [Sui-gyoza]. The skin is slightly thicker than regular gyoza, and the filling has a crisp texture that diners have also said is delicious. If the mood for gyoza strikes you while in Okinawa, you can't go wrong at this spot!
Benriya
Open: 6:00 pm - 11:00 pm (L.O. 10:30 pm)
Closed: Sunday
Average price: 1,001 JPY - 1,500 JPY
Address: 388, Asato, Naha-shi, Okinawa (Map)
Source: hitosara (Japanese)
9. Subaya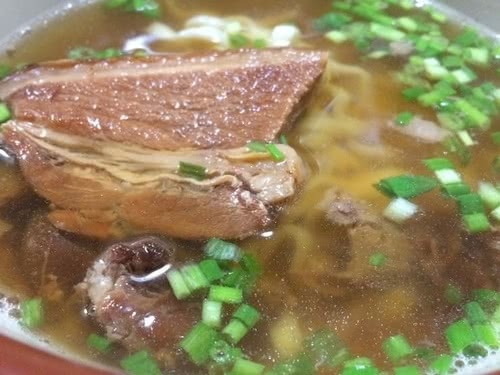 This famous Okinawa soba (noodles) spot is only open late at night, to the delight of those who have spent a night out drinking. After all, a night of drinking calls for a round of noodles afterward! The dish to try here is the [Mini Soba with 3 Slices of Meat], a simple dish that is topped with 3 slices of salty-sweet meat.
Subaya
Open: 10:00 pm - 5:00 am
Average price: 501 JPY - 1,000 JPY
Address: 1-6-8, Matsuyama, Naha-shi, Okinawa (Map)
Source: hitosara (Japanese)
Disclaimer: All information is accurate at time of publication.