Publish-date: Feb 06 2018 Update-date: Nov 18 2018
Like and Share us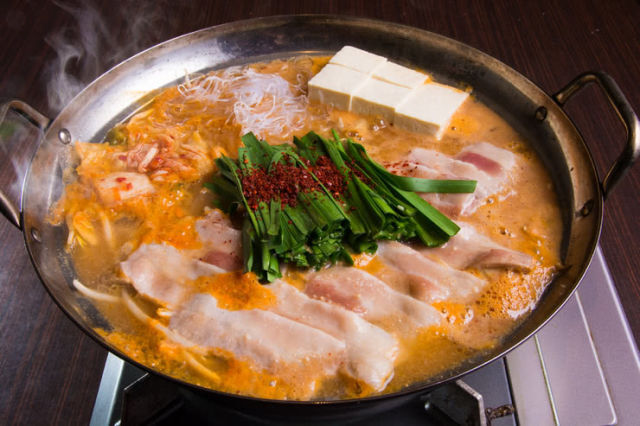 Hokkaido is often seized by sudden chills, and it's looking to be yet another long winter. While the snow falls, there's nothing that warms your whole body quite so well as sitting in a warm room with delicious nabe (Japanese hot pot). For those living in Hokkaido, here are some restaurants in Sapporo that you can visit for nabe, made with the fresh ingredients that Hokkaido is so famous for.
1. OKOSHI-YA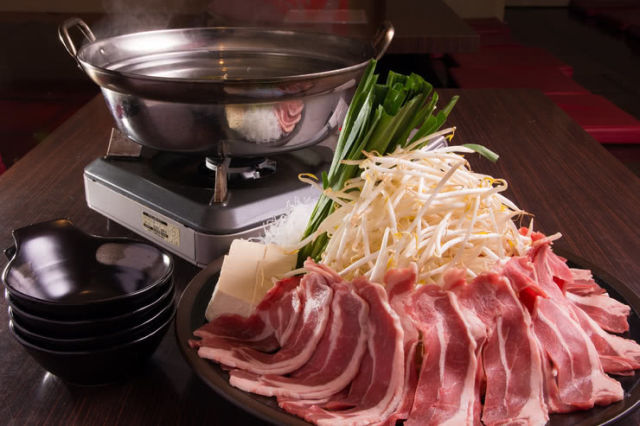 In Hokkaido, there's a healthy dish known as [Jin-shabu]. The popular Jin-shabu, which is offered at Okoshi-ya, is characterized by a simple pairing of tender meat with a secret homemade sauce. The shime (rice or noodles served at the end of a meal) is eaten with a soup that embodies the flavor of the dashi (broth), taken from kombu (kelp), meat, and vegetables. It's so delicious that you won't be able to stop smiling! All the seats are horigotatsu (sunken kotatsu tables), so you can really stretch out and relax at this izakaya (Japanese pub).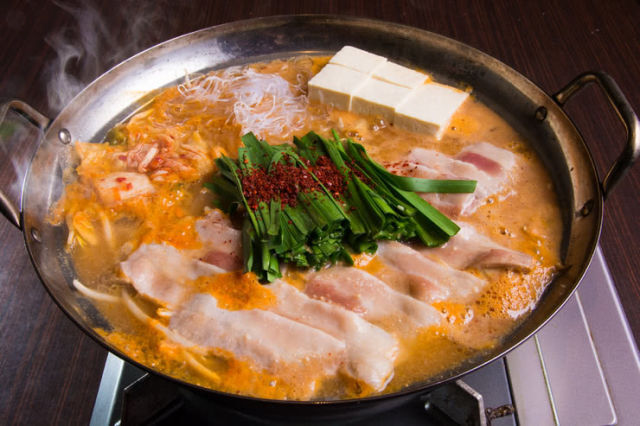 The [Kimchi Nabe] has a rich flavor, with just the right amount of spiciness.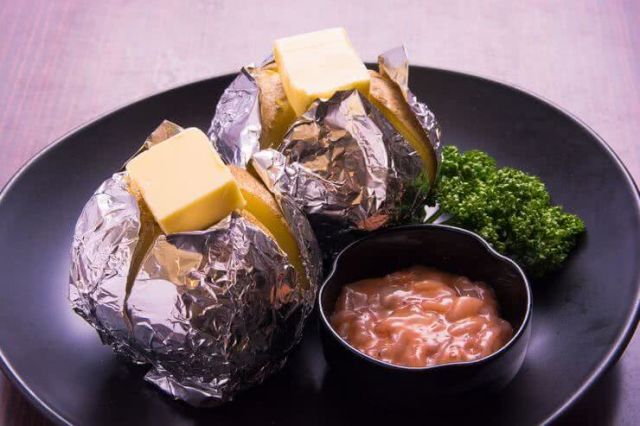 [Squid Shio-kara] is served with hot buttered potatoes. It's a classic local dish.
OKOSHI-YA
Open: [Weekdays, Saturday, Day before National Holidays] Dinner 5:00 pm - 3:00 am (L.O. 2:30 am) *For situations like parties and venue reservations, please contact the restaurant. They may be able to adjust the hours.
[Sunday] Dinner 5:00 pm - 12:00 am (L.O. 11:30 pm)
Closed: Irregular
Average price: [Dinner] 3,000 JPY
Access: 5-minute walk from Susukino Station. Near Susukino Lafiler.
Address: 2F, Mimatsu Tower Bldg., Minami 5-jo Nishi 5-chome, Chuo-ku, Sapporo-shi, Hokkaido
Source: hitosara (Japanese)
2. Anko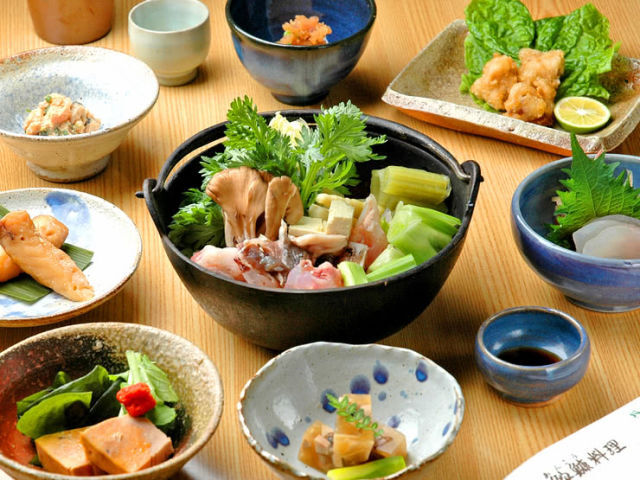 Established in 1970 (Showa 45), this long-established eatery is famous in Hokkaido for its one-of-a-kind specialty: monkfish dishes! What's especially enjoyable on a cold winter day is nabe, which is full of umami (Japanese savory taste). You can enjoy the flavor of monkfish up to the dinner's final course of [Zosui] (porridge of rice and vegetables), which the umami of the monkfish has soaked into. The innards, liver, and [Tomo-ae] (boiled meat and liver of monkfish, dressed with miso) are known as the "3 types of sacred treasures" that cannot be missed!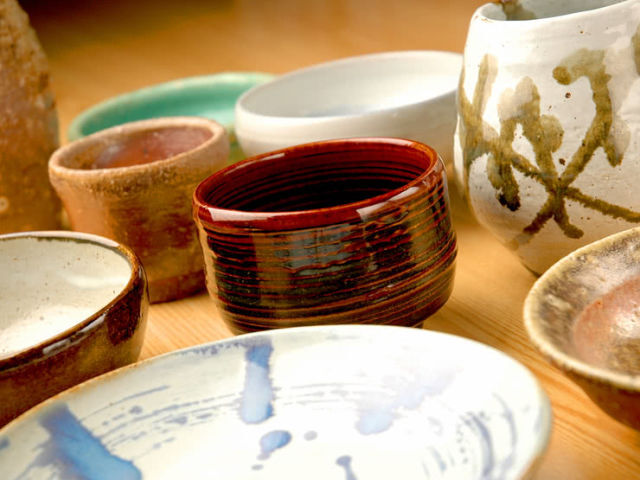 The food is served on plates handmade by the proprietor, whose hobby is ceramic arts.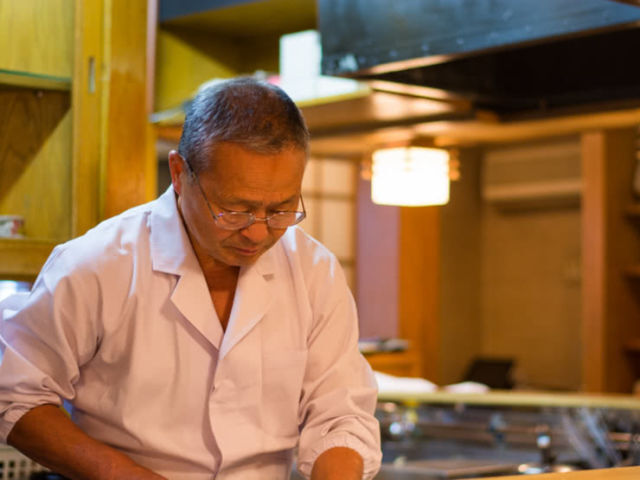 He's been doing this job for 50 years. His skill in preparing monkfish is the real deal! When it comes to food, he has a sincere attitude, which is the reason for his popularity.
Anko
Open: Dinner 5:00 pm - 10:30 pm 
Closed: Sunday, National Holidays (if you reserve, it will be open regardless)
Average price: 10,000 JPY
They have a 2-hour banquet course with an all-you-can-drink option included that starts from 9,350 JPY.
Access: 3-minute walk from Susukino Station
5-minute walk from Hosui-Susukino Station
Address: 2F, Harebare Bldg., Minami 4-jo Nishi 6, Chuo-ku, Sapporo-shi, Hokkaido
Source: hitosara (Japanese)
3. Hime-zakura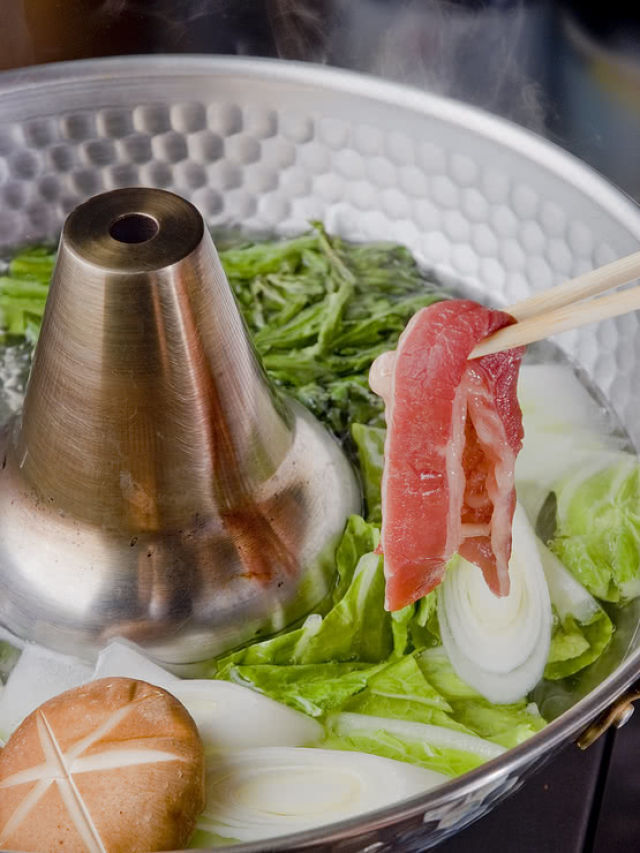 Here, you can try high-quality, delicious horse meat. Try their yukhoe (Korean dish of seasoned raw beef) and raw liver! Packed with protein and low in calories, horse meat is great for people who are health-conscious. You can eat grilled horse meat or have it in nabe at this restaurant. Their [Motsu Nabe] (offal hot pot) is also popular. The restaurant has live jazz music, and has a very stylish, mature feel.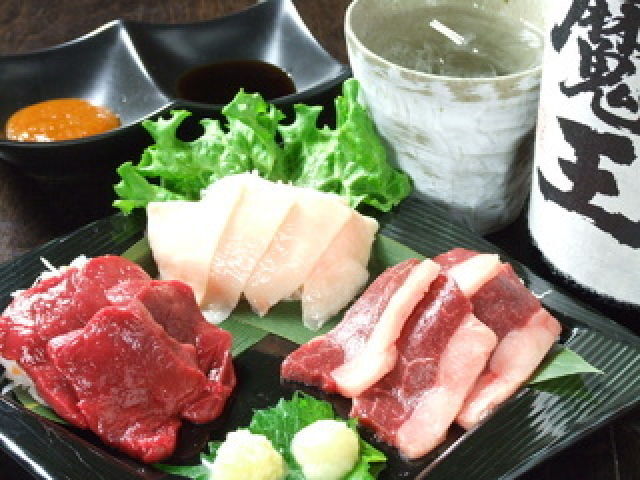 Have the horse meat in shabu-shabu (sliced meat parboiled with vegetables) through the [Bara Nabe] or as sashimi. The quality and freshness are both at a very high standard!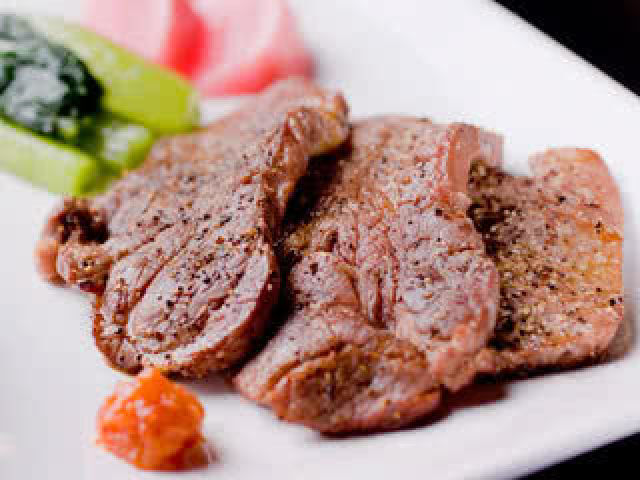 Horse [Tan Shio Yaki] (salty grilled tongue) has a reputation for being even more delicious than beef tongue, and pairs well with sake (Japanese alcohol).
Hime-zakura
Open: [Weekdays] 6:00 pm - 11:30 pm (L.O 11:00 pm)
[Sunday] 6:00 pm - 11:00 pm
[Friday, Saturday] 6:00 pm - 12:00 am (L.O. 11:30 pm)
Closed: Irregular
Average price: 6,000 JPY
Access: 2-minute walk from Susukino Station
Address: 7F, N Star Bldg., Minami 5-jo Nishi 4, Chuo-ku, Sapporo-shi, Hokkaido
Source: hitosara (Japanese)
4. Tanoya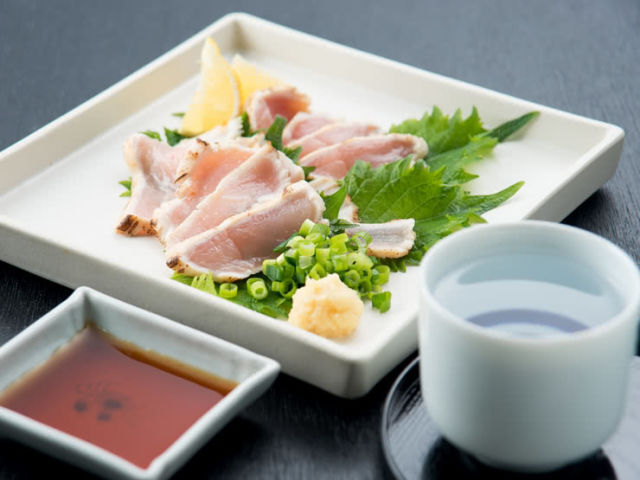 After the owner tried [Chiritori Nabe] and became a fan, this restaurant began offering it. Have you heard of Chiritori Nabe? This dish originates from Osaka, but now can be eaten at Tanoya (Chitose, Hokkaido). Since the owner loves sake, all of the nabe sold at the restaurant go great with alcohol. Take a look at the Chiritori Nabe on offer here!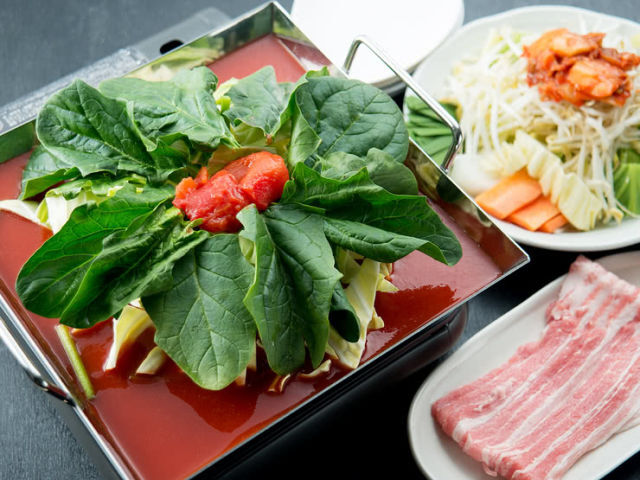 The popular [Tomato Chiritori Nabe] has a striking red tomato soup.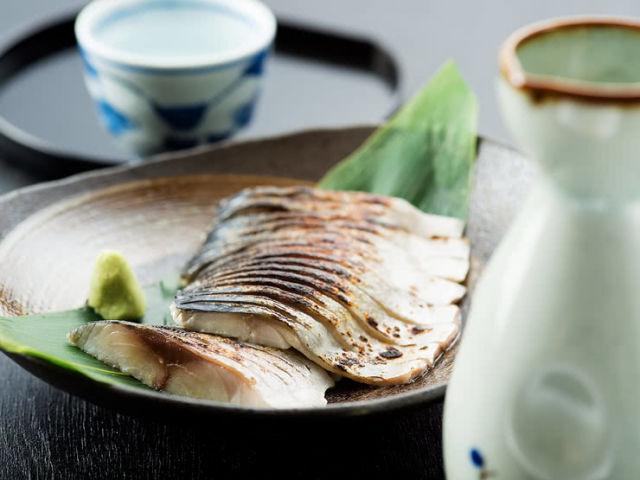 Another great feature of this restaurant is their extensive alcohol menu. Those that drink alcohol will feel right at home.
Tanoya
Open: 5:00 pm - 12:00 am
Closed: Irregular
Average price: [Dinner] 3,500 JPY
Access: 7-minute walk from Chitose Station. Found behind Hotel Wing International Chitose.
Address: 2-19-3, Saiwai-cho, Chitose-shi, Hokkaido
Source: hitosara (Japanese)
5. Oshokuji to Goenkai no Mise Kumagera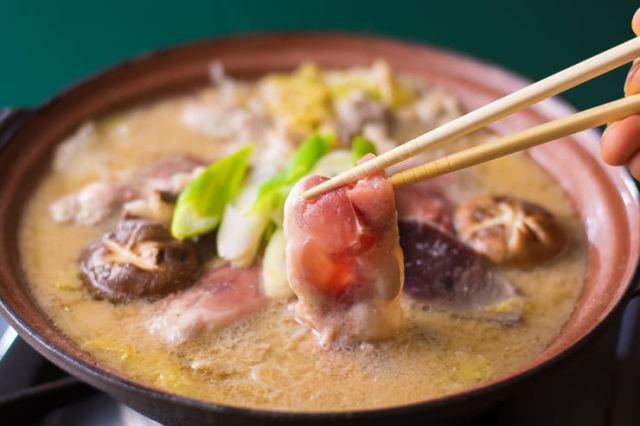 This restaurant is overflowing with appreciation for its hometown, Furano. The food, alcohol, meat - all of it screams Furano! This restaurant was started because the owner and staff wanted to show the boundless charm of Furano to as many people as possible. They have different themed rooms, such as [Sekitei] (room made out of stone) and [Yachidamo no Ma] (room made out of Manchurian ash wood). They have such a powerful impression that the nabe you eat here will most definitely become a lasting memory.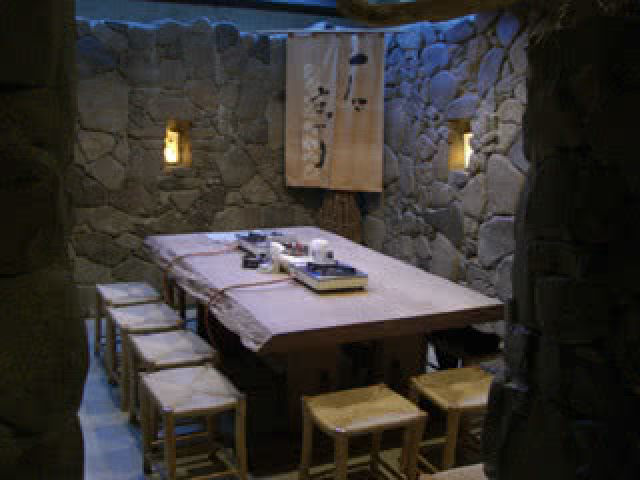 Dining in their unique private rooms is fun! Eating nabe in the [Sekitei] room might actually make you feel like an early settler?
The [Roast Beef-don] is what's made Furano beef famous. This beef is so soft that it just melts in your mouth.
Oshokuji to Goenkai no Mise Kumagera
Open: 11:30 am - 12:00 am
Closed: None
Average price: 3,500 JPY
Access: About a 5-minute walk from Furano Station. Turn left and you will eventually see a sign.
Address: 3-22, Hinode-machi, Furano-shi, Hokkaido
More Details


Disclaimer: All information is accurate at time of publication.