Publish-date: Apr 26 2019 Update-date: Aug 06 2019
Like and Share us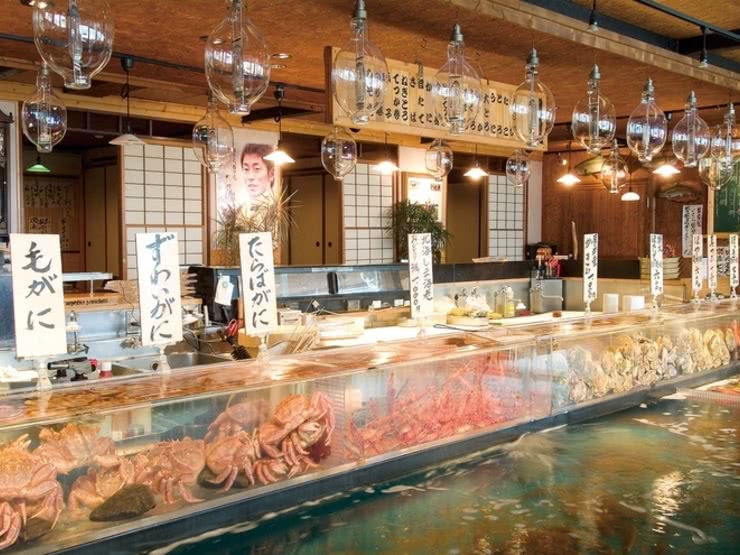 With the end of winter, Hokkaido changes gears into a season bursting with color. There are so many exciting sites to see, including the purple hue of lavender, the colorful tulips, and the ethereal seas of clouds. The vast region of Hokkaido is abundant not only in its scenic attractions, but also for its variety of delicious food options. You'll be able to discover different local specialties in every region that you visit! Here are some popular spots and restaurants that you'll want to visit during the early summer season in Hokkaido!

1. Shiretoko Goko Lakes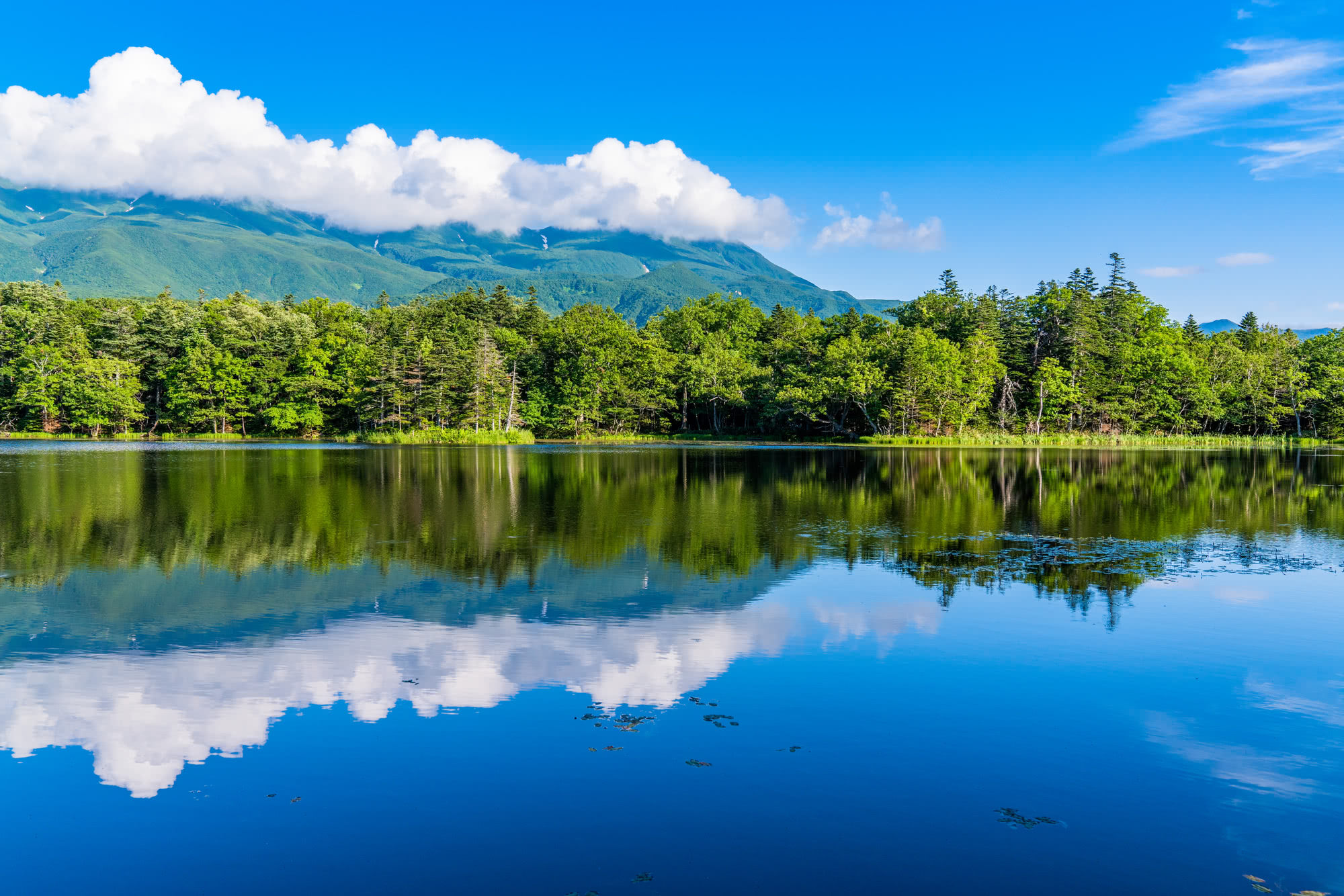 This picturesque landscape featuring 5 lakes within a primeval forest is a UNESCO World Natural Heritage Sites representing the Shiretoko region. The surface of the lake is like a polished mirror reflecting the Shiretoko Mountain Range, and the mystical sight is sure to mesmerize those who look upon it. With the thawing of winter snow, the green buds of spring begin to emerge, with mizubasho (skunk cabbage) lining the forest, making for a perfect, beautiful season for hiking. There is an elevated wooden path for those looking for a safe and leisurely stroll, along with ground pathways for those who want to get up close and personal with nature, so you can enjoy your stroll in any way you prefer. From claw marks of brown bears to marks left by Ezoshika (Hokkaido deer) from sharpening their horns, you can witness the raw beauty of nature that you can only experience in a place inhabited by many wild animals.

Shiretoko Goko Lakes
2. Yakiniku Dining CHAMPION (Bihoro / Yakiniku)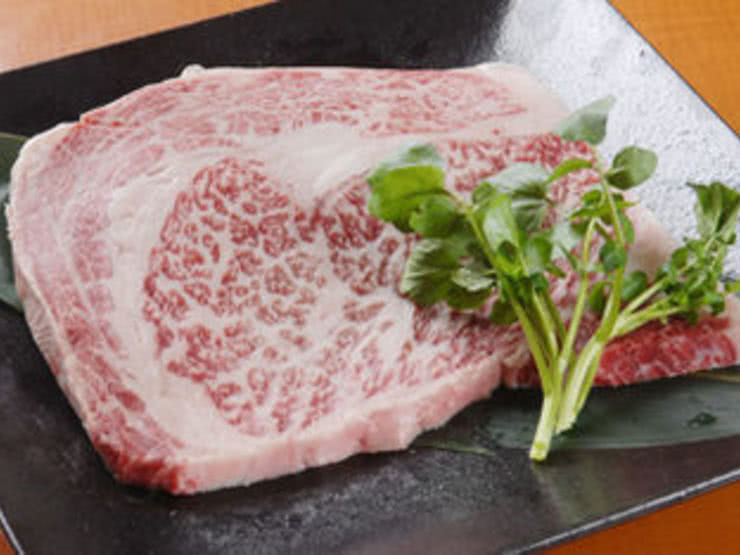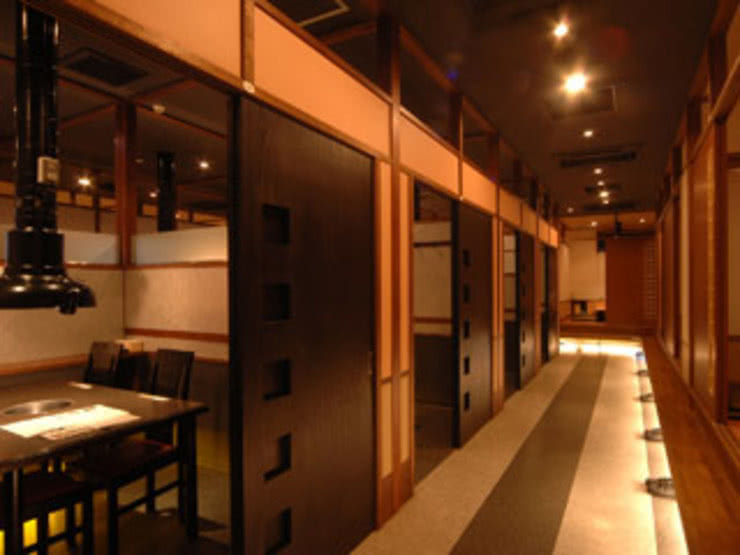 If you're looking to sate your palate with Shiretoko's bounties after immersing yourself in the vast nature at Shiretoko Goko Lakes, this is the place to go! This yakiniku (Japanese BBQ) restaurant offers the chance to try some high-quality Shiretoko beef cooked in an authentic sumibiyaki (charcoal grilling) method. Be sure to get the [Shiretoko Beef Assortment] if you're looking to try out loin and other cuts of Shiretoko beef! The popular [Champion Set] (2,900 JPY) includes an assortment of 5 kinds of meat such as marinated beef short ribs, beef hanging tender, raw lamb, Shiretoko chicken thighs, and pork jowl. They only have private rooms with smoke vents equipped over every table, so you can relax and take your time enjoying your meal without any strong smoky odors.

Yakiniku Dining CHAMPION
Open
: [Saturday, Sunday, National Holidays] 4:00 pm - 11:00 pm (L.O. 10:30 pm)
[Tuesday - Friday, Day before National Holidays] 5:00 pm - 11:00 pm (L.O. 10:30 pm)
Closed
: Monday
Average price
: [Dinner] 4,000 JPY
Address
: 2-3-8, Hinode, Bihoro-cho, Abashiri-gun, Hokkaido (
Map
)
More Details
3. Hill Town of Biei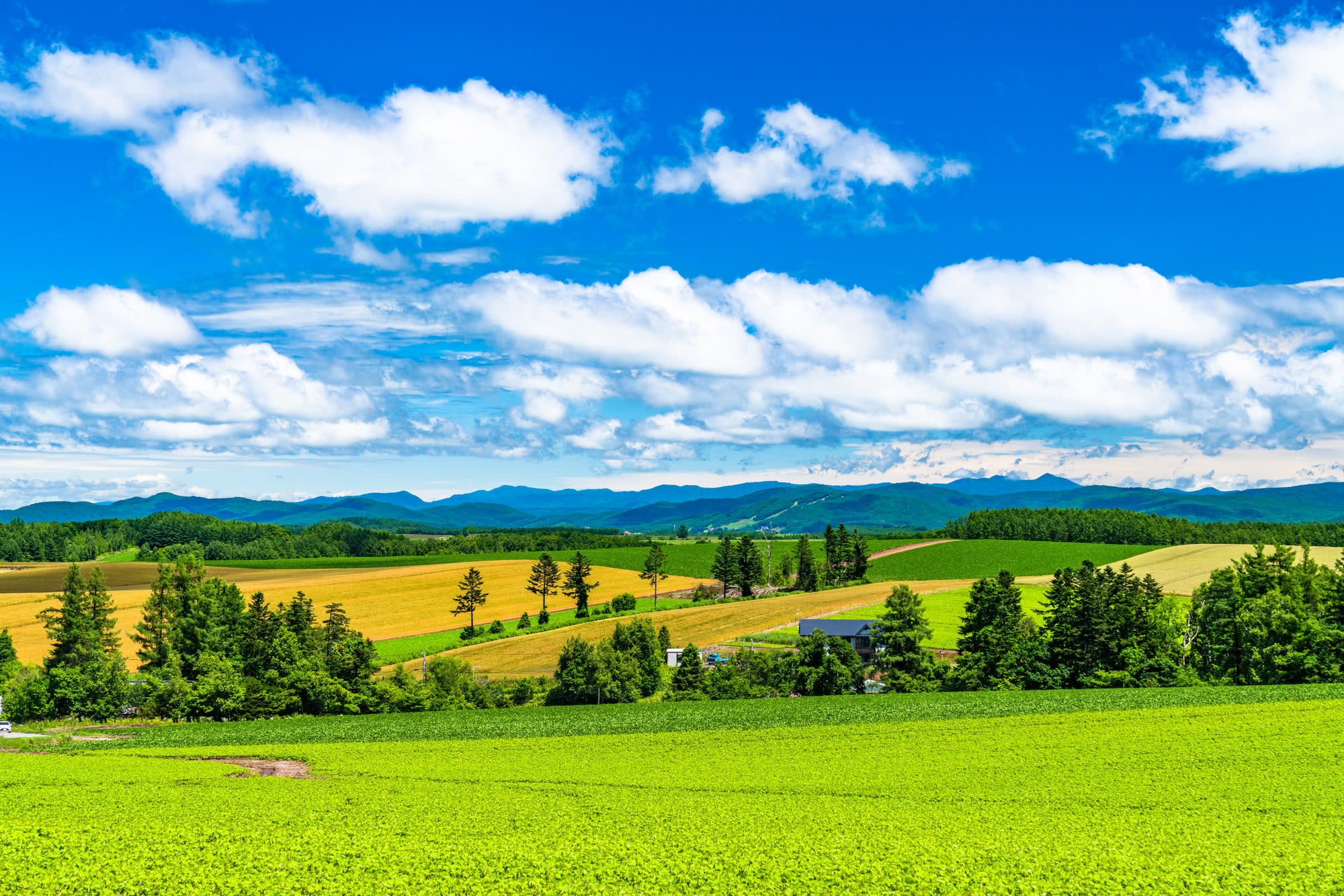 The Hill Town of Biei is a gentle rolling expanse of hills with the majestic view of the Tokachi-dake Mountain Range as a backdrop. This is a popular area that often appears in countless commercials and product packages for its beautiful views. The most notable attraction is the patchwork of roads located to the northwest of the JR Furano Line. Potatoes, wheat, and other crops are planted in a checkerboard of fields, making for a beautiful landscape that appears like a patchwork quilt. There are a slew of other picture-worthy sceneries, such as Ken and Mary's tree, which also makes an appearance in commercials. You can see a quaint little red-roofed house sitting alone atop of a green hill like a place out of a fairy tale!

Hill Town of Biei
4. Suzuki Fukutaro (Kamifurano / Izakaya)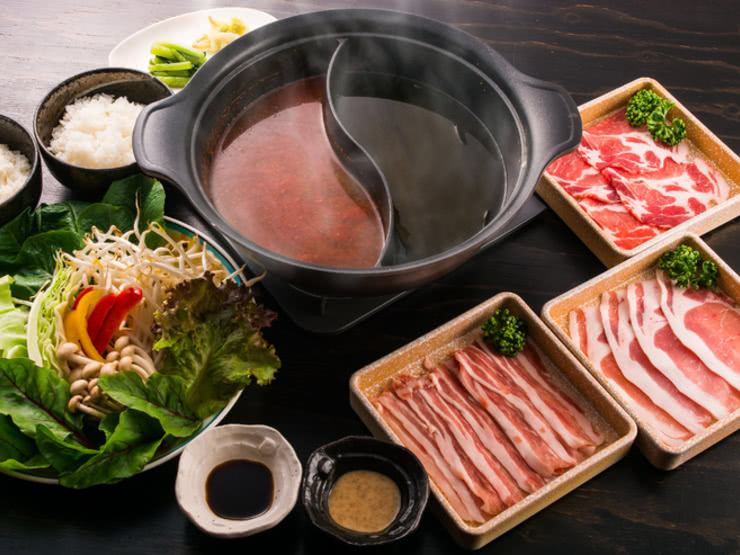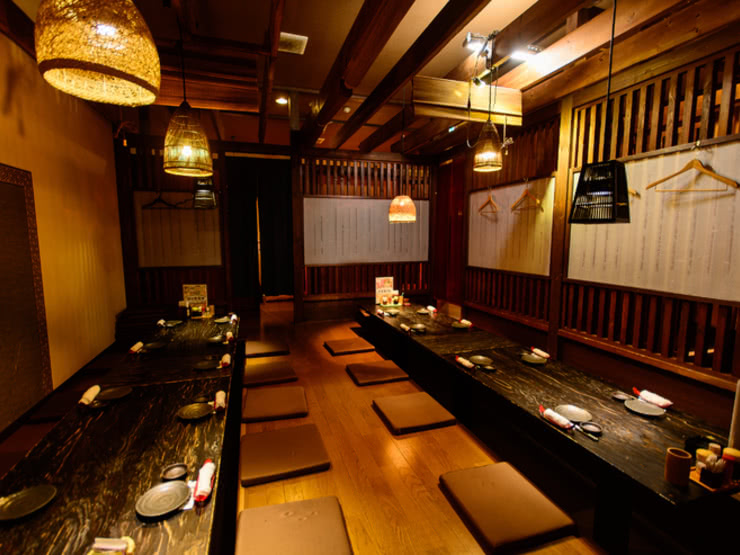 This restaurant is located nearby the Furano Line Kami-Furano Station and approximately 40 minutes by train from the Hill Town of Biei. As an izakaya (Japanese pub), they use a varied selection of ingredients produced in Hokkaido, from Kamifurano pork to fresh fish procured directly from Hokkaido's fishing ports in Wakkanai, Okhotsk, and Hakodate. The Kamifurano pork is naturally both tender and sweet, and you can try it in the fragrantly roasted [Kamifurano Pork Spareribs] (890 JPY (plus tax)) or the [Kamifurano Pork Shabu-Shabu] (sliced meat parboiled with vegetables) served with 2 kinds of sauce. You can also enjoy your meal in the relaxed atmosphere of a modern Japanese interior.

Suzuki Fukutaro
Open
: [Weekdays, Saturday] 5:00 pm - 12:00 am
[Sunday] 5:00 pm - 11:30 pm
Closed
: None
Address
: 4-69-77, Miyamachi, Kamifurano-cho, Sorachi-gun, Hokkaido (
Map
)
More Details
5. Farm Tomita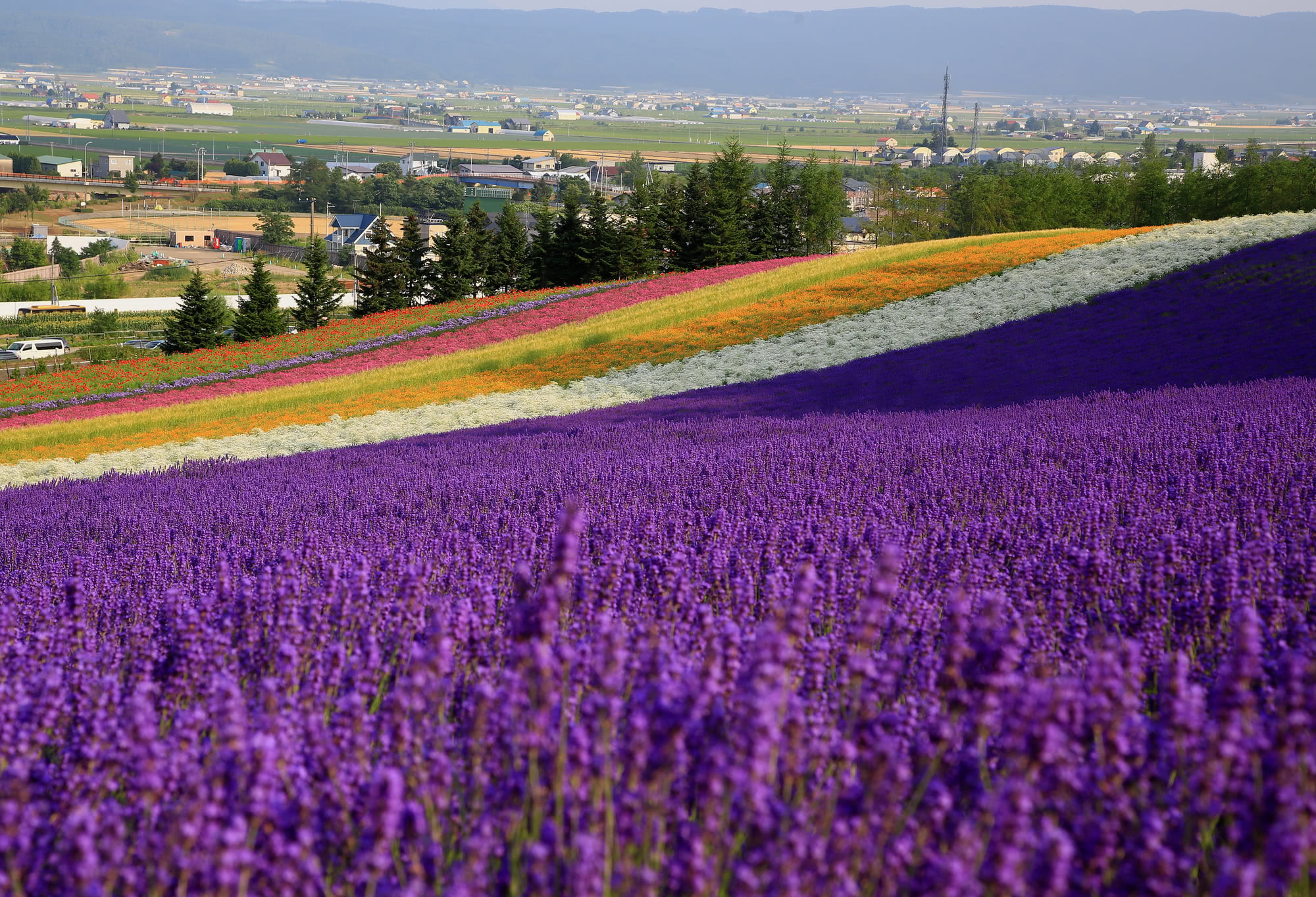 Highlighted by the largest area of lavender fields in Japan, this is a famous tourist destination which draws in 1 million visitors annually. The lavender fields sprawl across the landscape like a giant purple carpet, and is a mystical and gorgeous sight to behold. Beyond the purple fields lies the rural landscape of the Furano Basin which, complete with the view of the Tokachi-dake Mountain Range in the distance, makes for a scenic beauty that could appear in a painting. Marigolds, violas, and other vivacious colors of flowers also speck the colorful landscape from the early spring into the early summer. There's a cafe in the farm where they serve a Farm Tomita-exclusive lavender flavored ice cream, which is the perfect refreshing flavor for an early summer day.

Farm Tomita
6. Ishikura Dining My House (Nagayama / Italian)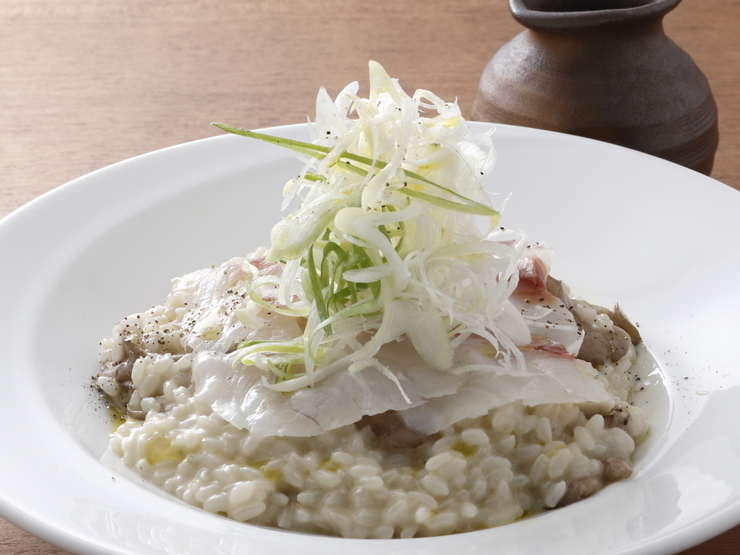 Enjoy the bounty of Hokkaido's produce in a rustic building which, while renovated, still retains the antiquated atmosphere of what was once a stone rice warehouse. Their primary ingredients are rice and seasonal local vegetables grown by the caring hands of local farmers. The [Ochazuke-style Risotto] (1,180 JPY) is an original menu item made with Takasu rice where you eat half as risotto and then pour white fish dashi (broth) over it to enjoy it as ochazuke. The chef recommended [Margherita] (1,080 JPY) also uses Takasu rice flour for the dough. The organic ingredients, untouched by artificial seasoning, will give you the true taste of nature's harvest.

Ishikura Dining My House
Open
:
[Monday/Wednesday - Sunday/national holiday/eve of national holiday] Lunch from 11:30-15:00 (last order at 14:30). We take a break on the 1st and 3rd Wednesdays of each month. / Dinner from 5:00 pm - 12:00 am (last order at 11:00 pm)
Closed
:
Sundays
Average price
:
[Dinner] 4,000 JPY / [Lunch] 1,000 JPY
Access
:
2 minutes by car from Asahikawa-kita IC. We are beside the "Higashi-Takasu-1-jo-4-chome-Higashi-Takasu-higashi-1-jo-3-chome" intersection on the Nayoro National Route.
Address
:
4-638-14 Higashitakasu 1-jo, Asahikawa-shi, Hokkaido
(
Map
)
More Details
 Reservation 
7. Tokachi Plains (Shin Arashiyama Sky Park Observatory)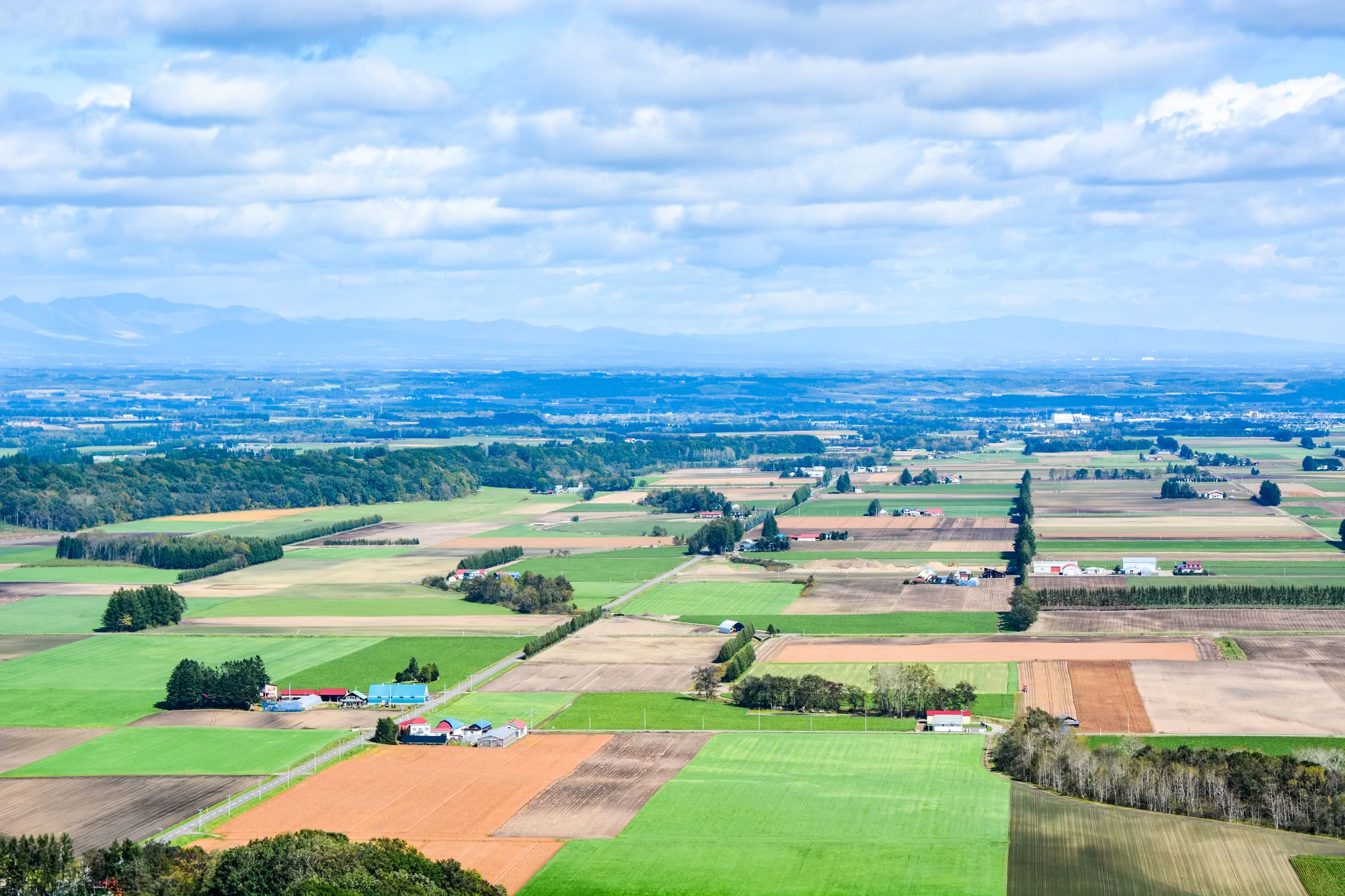 The Tokachi Plains is encompassed by the Hidaka Mountain Range to the west, the Daisetsu and Tokachi Mountains to the north, and the Pacific Ocean to the south. It is known as the largest area of crop fields in Hokkaido. In Shin Arashiyama, the Shin Arashiyama Sky Park Observatory with an altitude of 340 m can be found. It is an optimal viewing point offering a 360-degree panoramic view of the Tokachi Plains. On a sunny, clear day from the rural countryside, you can see to the mountain ranges spanning the outskirts of the horizon, and it is nothing short of stunning. This is a viewing spot from which you can truly experience the sheer vastness of Hokkaido.

Tokachi Plains (Shin Arashiyama Sky Park Observatory)
8. Bird Watch Cafe (Obihiro / French)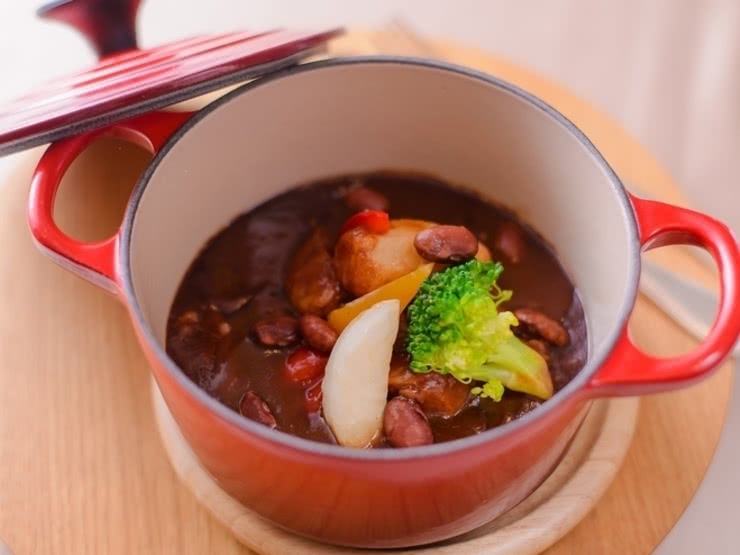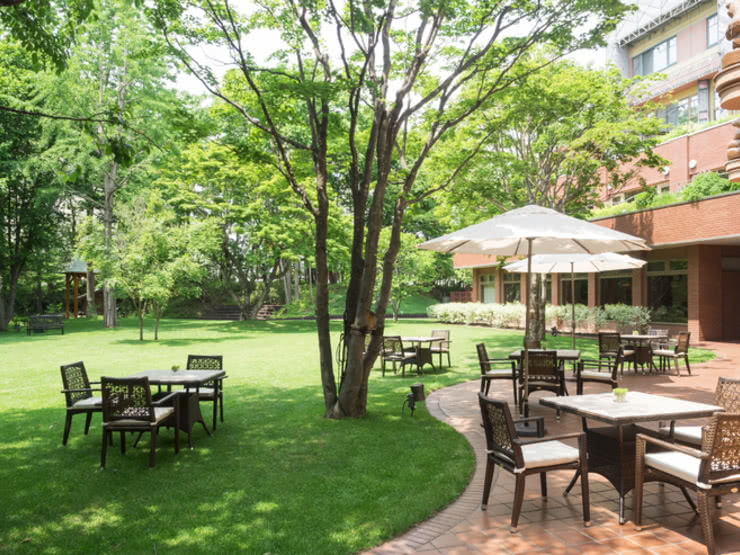 Hokkaido Hotel is conveniently located near Obihiro Station, from which you can also easily get to the Shin Arashiyama Sky Park Observatory. The Bird Watch Cafe is on the 1st floor of the hotel from which, as its namesake suggests, you can enjoy your meal with a view of beautiful gardens and little birds. Known for making it a point to use local ingredients in their Western cuisine, the cafe's recommendations are the [Tokachi Beef Simmered in Tokachi Wine] (2,400 JPY), prepared by gently simmering the juicy red meat and fats of Tokachi beef, along with the [Tokachi Potatoes Grilled in Raclette Cheese] (850 JPY), which uses different kinds of potatoes depending on the season. The staff members are also known for their cordial hospitality.

Bird Watch Cafe
Open
: [Lunch] 11:30 am - 3:00 pm (L.O. 2:00 pm)
[Dinner] 5:00 pm - 9:30 pm (L.O. 9:00 pm) *Last orders for courses is at 8:00 pm
Closed
: None
*Closed on Tuesdays beginning April 1, 2019
Average price
: [Dinner] 3,999 JPY / [Lunch] 1,999 JPY
Address
: 19-1, Nishi 7-jo Minami, Obihiro-shi, Hokkaido (
Map
)
More Details
9. Unkai of Mt. Hakodate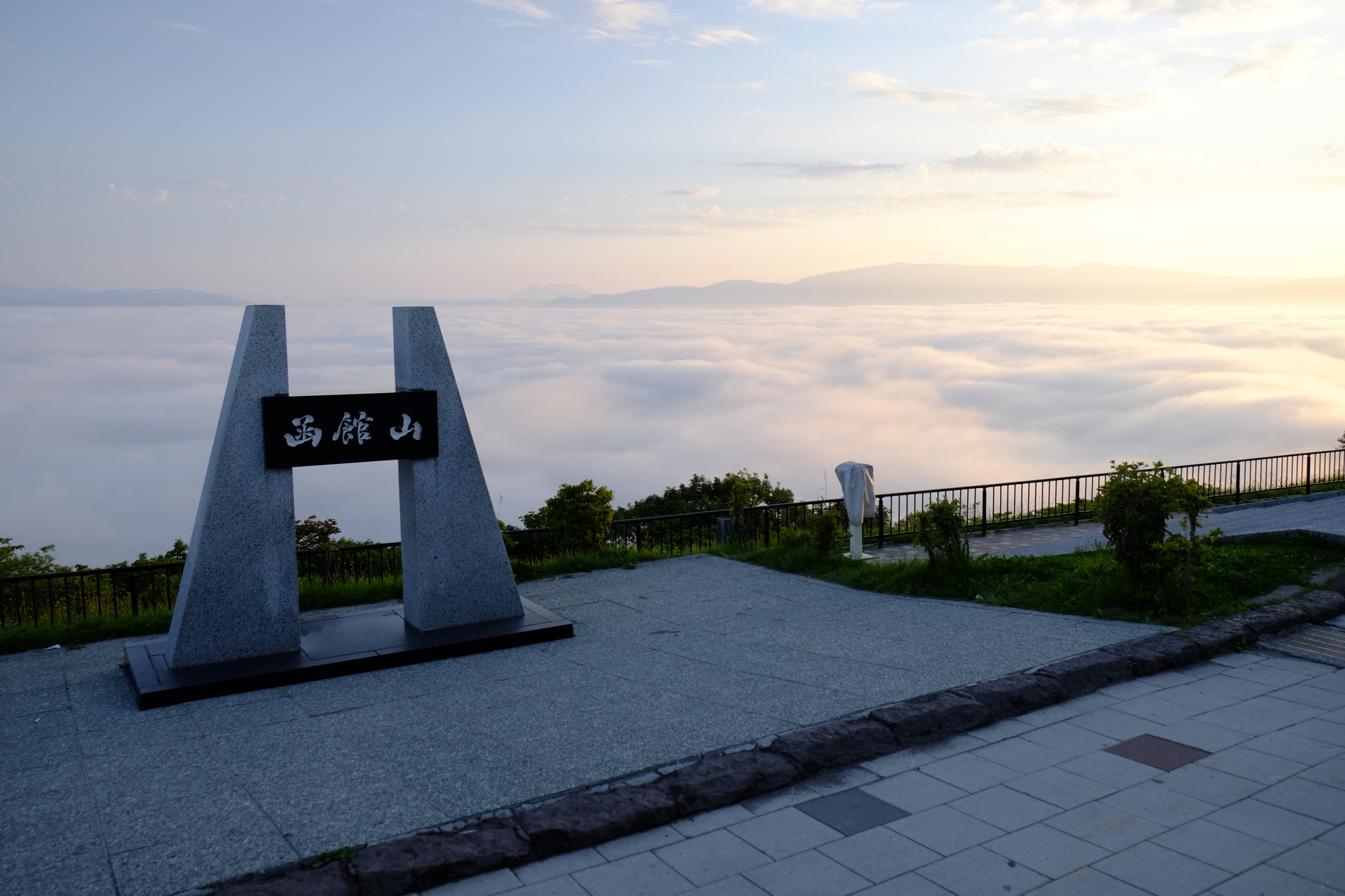 Known for having one of the best night-time views in Hokkaido,  Mt. Hakodate is attracting a great deal of attention for the Unkai (sea of clouds) that can be seen here in early summer. The peaks of Mt. Komagadake and the Yokotsu Mountain Range, poking through a sea of clouds just a hand's length away, is an unreal sight to behold. The prime viewing season for the sea of clouds is from late April to August and can be seen best in the chilly, clear skies of an early sunny morning. Just before the break of dawn, you can catch the eastern skies as they are gradually dyed a red hue; paired with an overlooking view of the city lights, they make for a scenic view at the threshold of day and night. The mountain is open to the public 24 hours a day, and you can also enjoy the view from the Mt. Hakodate Ropeway if you head over during their hours of operation.

Unkai of Mt. Hakodate
10. Hakodate Kaisenryori Kaikobo (Hakodate / Izakaya)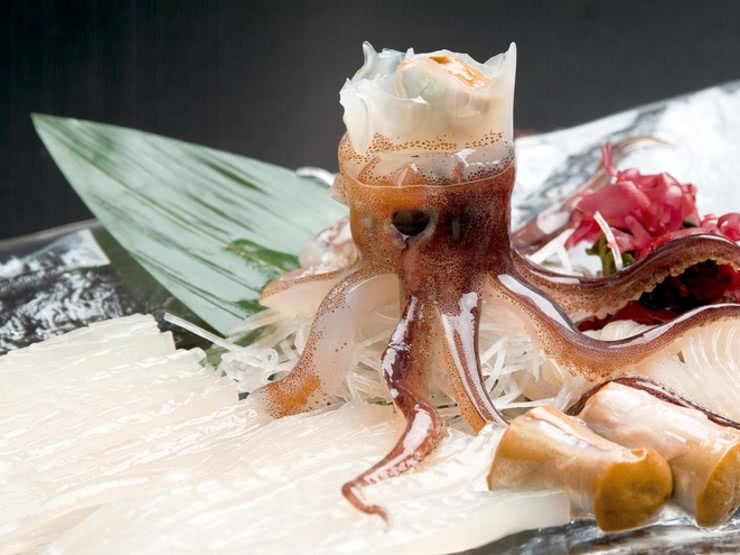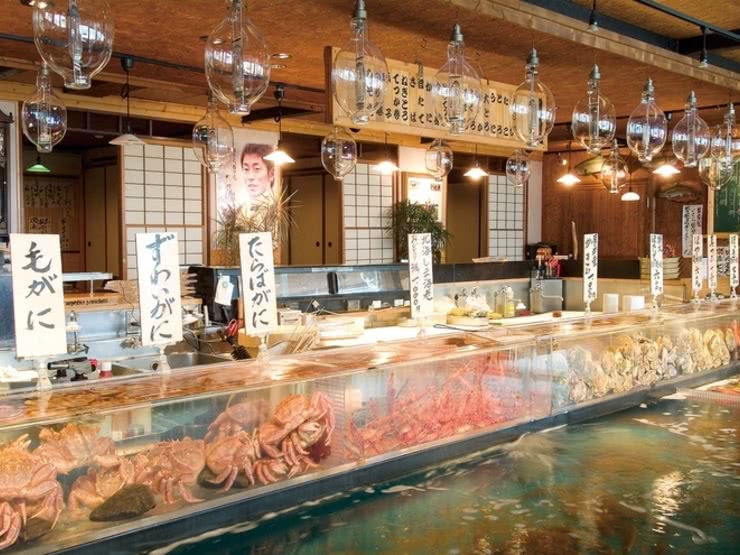 If you're looking for a place with the freshness, deliciousness, and affordability of a wholesale fish and crab dealer, look no further than this restaurant to enjoy fresh seafood cuisine! Upon walking in, the first thing you'll likely notice is the giant 9-ton water tank planted in the center of the restaurant. You can choose whichever ingredients you would like for your order out of the live crabs and squid, seasonal live fish, and shellfish from the tank. You won't want to miss the chance to try live squid if you're visiting Hakodate, as the taste of freshly caught and cleaned squid is so good that it will become a flavor which you can never forget. The [Chef's Recommended Assortment of Sashimi] (1,500 JPY, serves 1 person) made with the freshest catch of the day is also highly recommended. They are located only a 3-minute walk from Hakodate Station. Why not stop by after a hike up Mt. Hakodate?

Hakodate Kaisenryori Kaikobo
Open
:
Lunch 11:00 am -2:00 pm (1:30 pm) / Dinner 5:00 pm - 11:00 pm (L.O. 10:00 pm)
Closed
:
Irregular
Average price
:
[Dinner] 4,000 JPY / [Lunch] 1,500 JPY
Access
:
A 3-minute walk from JR Hakodate station towards the Hakodate Asaichi Market.
Address
:
11-8 Wakamatsu-cho, Hakodate, Hokkaido
(
Map
)
More Details
 Reservation 
Visit the breathtaking sights and try the delicious cuisine exclusive to each region! You'll be sure to have double the fun exploring Hokkaido during the early summer season!

Disclaimer: All information is accurate at time of publication.