Publish-date: Jul 30 2019 Update-date: Aug 06 2019
Like and Share us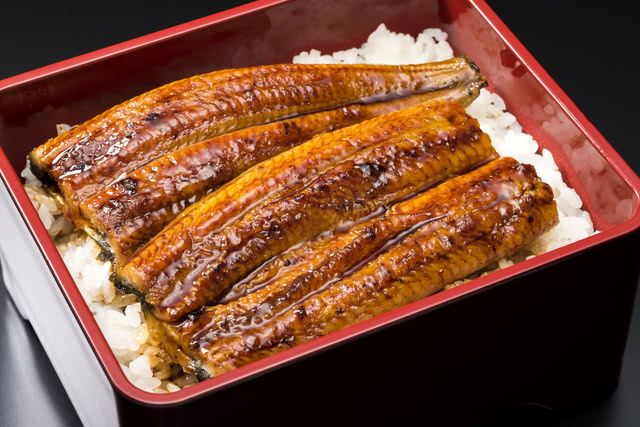 In Japan, you'll find staple foods like cold noodles and desserts that are easy to eat even when you don't have an appetite because of the summer heat. The temperature in city centers like Tokyo, Osaka, and Nagoya are fairly high as well, and year by year the days it reaches 35°C are more and more frequent. This article will introduce you to Japanese staples like cold noodles and desserts that are easy to eat even when you don't have an appetite because of the summer heat. Apart from being sold at restaurants, some of these can also be easily purchased at the supermarket or a convenience store, so have a look and try some while you're here during the summer!

1. Somen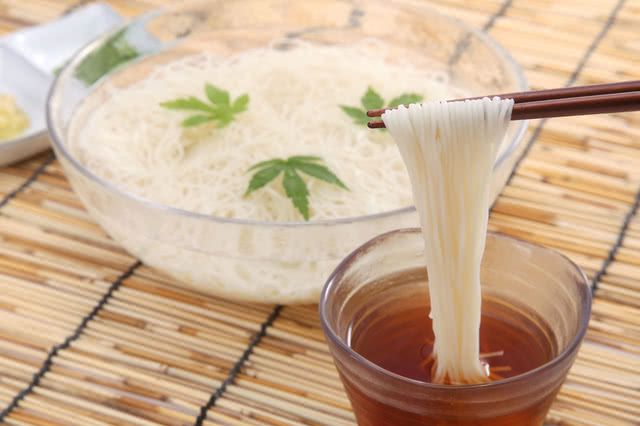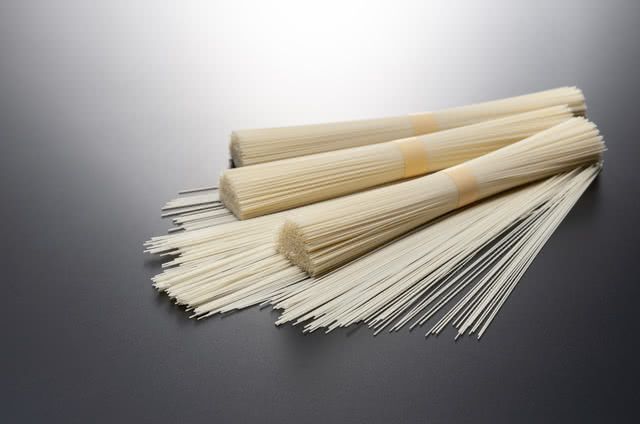 Somen are less than 1.7mm thin noodles characterized by a light flavor. Once boiled, they're put in ice water to cool down and served with a dipping sauce called "mentsuyu". In summer, you'll find a wide variety of somen on sale at the noodles corner of convenience stores. They are sold for as little as 400 JPY, so make sure to give them a try!

2. Zaru Soba / Zaru Udon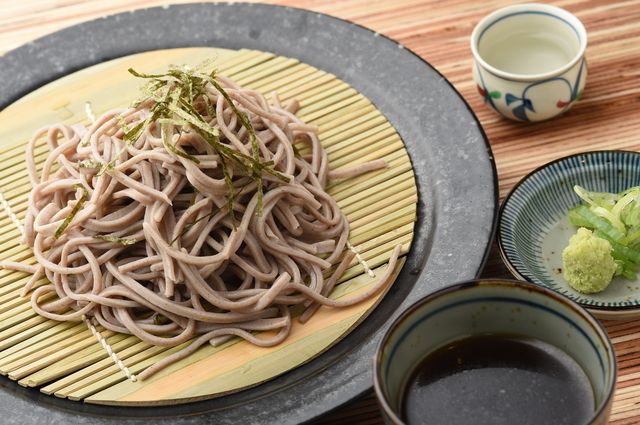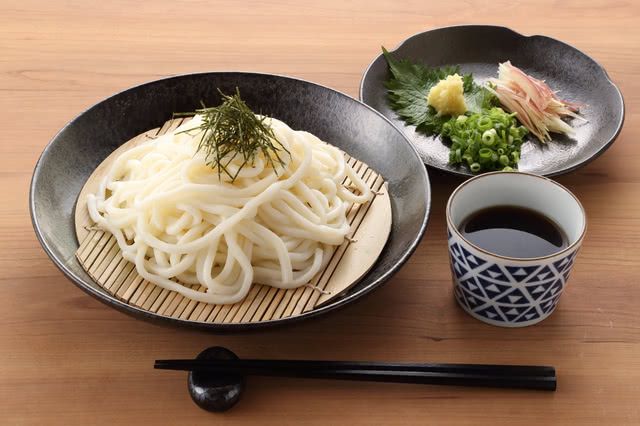 Zaru soba and zaru udon are probably the most representative noodle dishes of Japan's summers. Made respectively with wheat flour and buckwheat flour, they are boiled, soaked in ice water, and arranged on a bamboo basket (zaru in Japanese). Any soba restaurant in the country serves these. Sometimes they're paired with tempura or grated yam, so why don't you taste and compare various combinations?

3. Hiyashi Chuka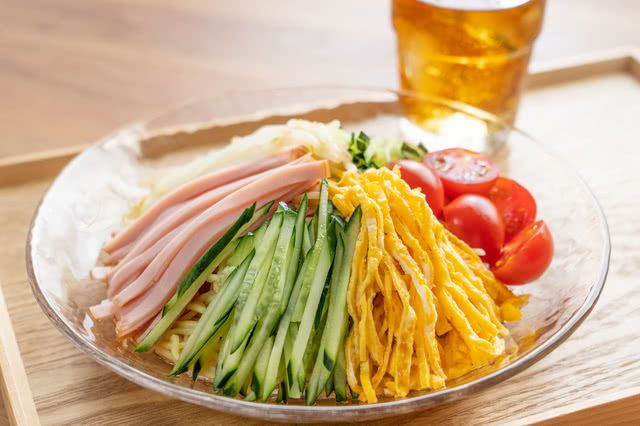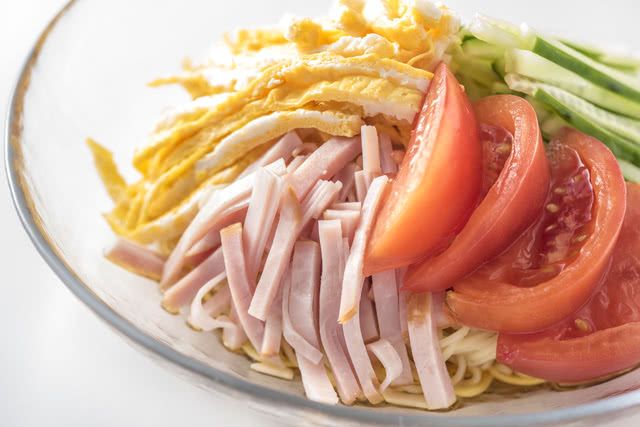 Boiled and cooled down Chinese noodles are topped with ham, thinly sliced omelet, cucumber, and other ingredients to create this typical summer dish. The extremely smooth texture of the noodles makes this perfect to beat the summer fatigue! It's only available in summer, but you can find it in almost any convenience store or supermarket, so go ahead and give it a try!

4. Morioka Reimen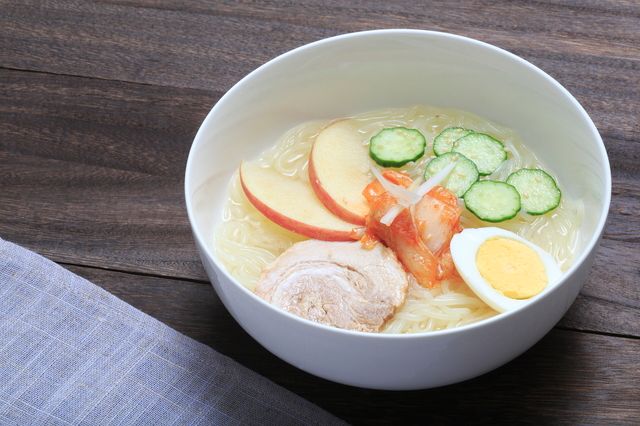 Morioka reimen is characterized by its elasticity and smooth texture. These cold noodles topped with ingredients like kimchi, cucumber, and boiled eggs are a staple from Morioka in Iwate Prefecture. Other than ordering this dish in a yakiniku (Japanese BBQ) restaurant, you can buy a package of raw noodles at the supermarket to make them yourself. If you didn't get the chance to taste them while in Japan, purchase the noodles as a souvenir and cook them once you're back home!

5. Unagi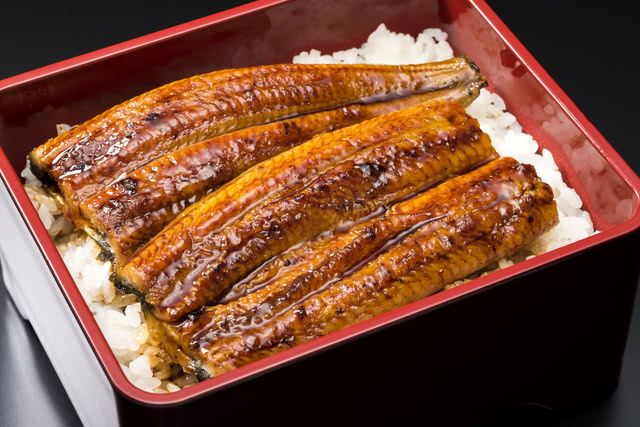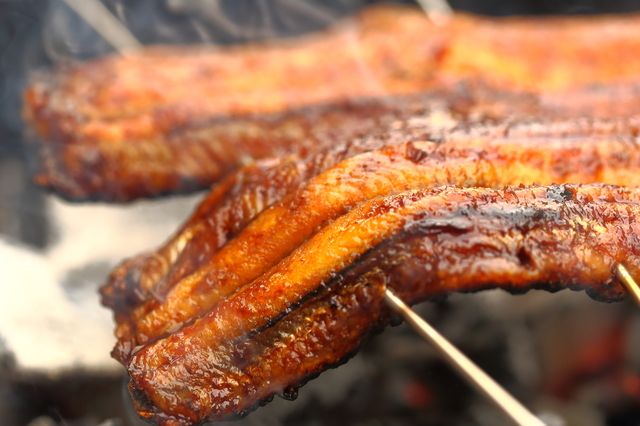 Unagi (eel) is a great food to boost your energy while you're in Japan during the summer. Charcoal-grilled unagi is placed on top of rice and dressed with a sweet and salty sauce to create a truly delicious must-eat dish. Unagi is rich in vitamins, minerals, and other nutrients, so it's perfect for nourishing your fatigued body! Just the smell of scorched eel will immediately whet your appetite.

6. Goya Champuru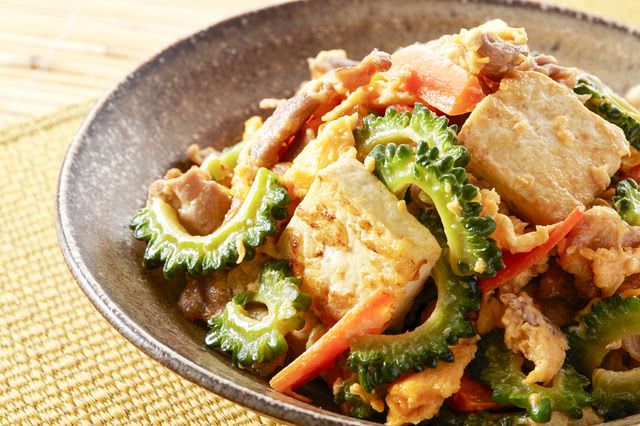 Goya champuru is a specialty from Okinawa Prefecture. The unique flavor and bitterness of goya (bitter melon) can become truly addicting. Even better, it is rich in vitamin C and minerals, so it'll completely restore your energy! It's stir-fried together with tofu, eggs, and vegetables to create this super nourishing dish. If you want to try it, head to an Okinawan restaurant and you'll find it any time of the year!

7. Kakigori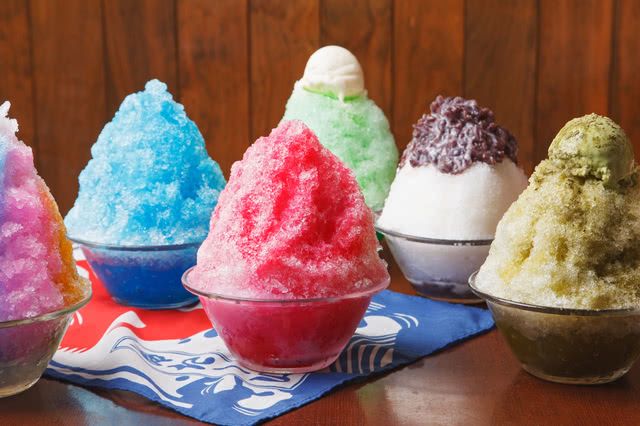 Kakigori is an unmissable dessert for Japanese summers. Usually sold at festivals, it is basically shaved ice topped with syrup of various flavors, like strawberry, melon or Blue Hawaii. Lately, Taiwanese-style kakigori topped with large amounts of fruit and fluffy kakigori made with shavings of naturally formed ice are extremely trendy. Convenience stores sell lots of different kakigori as well. You can get them from the ice cream corner for about 100 JPY. Eating kakigori in the middle of a heat wave is the ultimate experience!

8. Frappe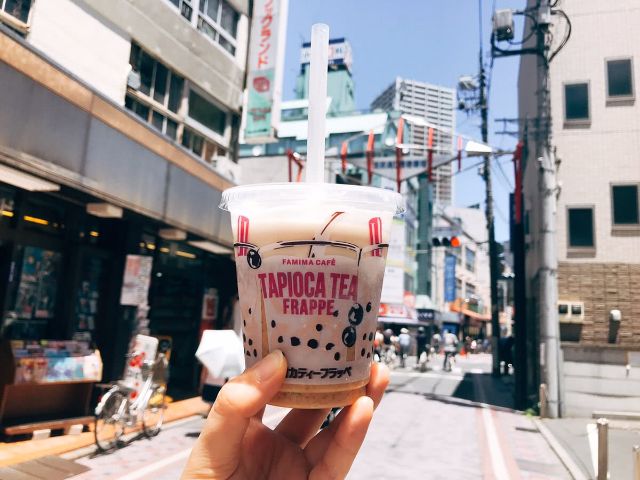 Many people in Japan use this word to refer to kakigori as well, but the convenience store chain Family Mart sells it as a new kind of drink with a crunchy texture. You buy a frozen cup, then pierce the top, add milk with the designated machine, mix, and once it starts melting a little it's ready to drink. Above all, the [Tapioca Milk Tea Frappe] (330 JPY) comes strongly recommended. Enjoy a cup during your sightseeing!

9. Watermelon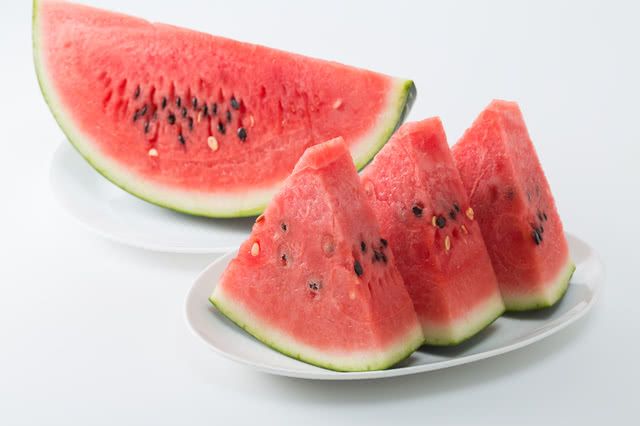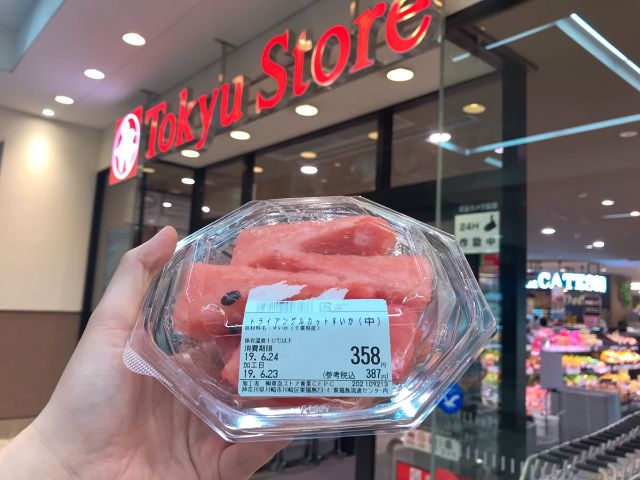 Watermelon is one of the symbols of Japan's summers. It's such a classic in Japan that it's also called "the king of summer fruits". As the weather gets warmer, the fruit corner of any supermarket gets crowded with watermelons. You can buy a whole watermelon or a single-serving package, so it may be a good snack idea even for tourists. It provides a huge intake of water, sugar, and minerals, so it's also highly recommended to prevent heatstrokes. A pack of watermelon for 1 person costs about 400 JPY, so keep this in mind if you need some water!

10. Tokoroten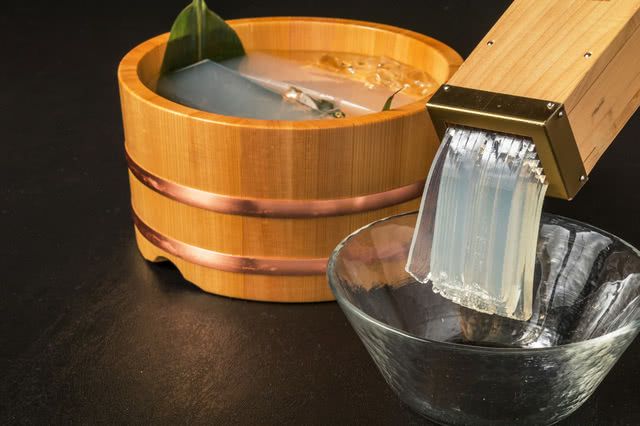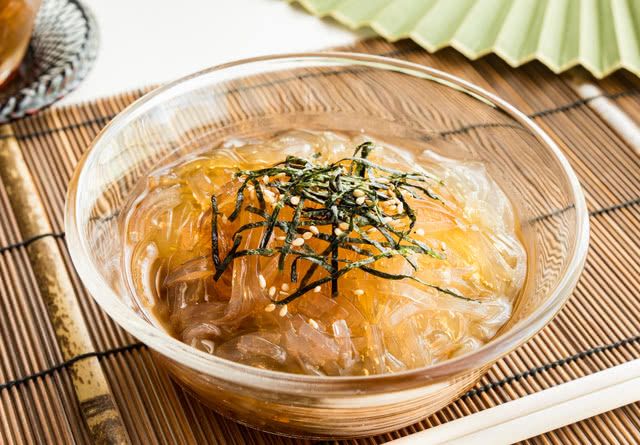 Tokoroten is made from a type of red seaweed called "tengusa" that is boiled until it melts and then firmed up. Using a tool called tentsuki, it's shaped into thin long noodles and stuffed into packs. It's often sold in the tofu corner of supermarkets, and it's available all year long! These smooth noodles match divinely with sauce. They're very refreshing, hence perfect for the summer.

11. Hiyayakko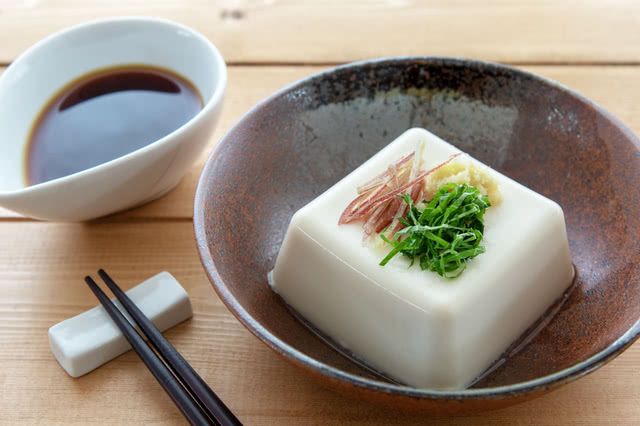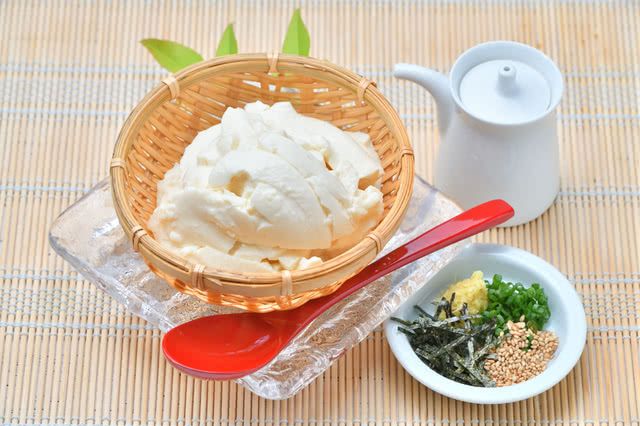 This simple dish consists of cold tofu topped with green onion, ginger, and other condiments, and dressed with soy sauce. It's easy to digest and it's suitable for those times you're not very hungry but still need to put something in your stomach. Hiyayakko is a staple menu item of any izakaya (Japanese pub). Pair it with an ice cold beer!

12. Umeboshi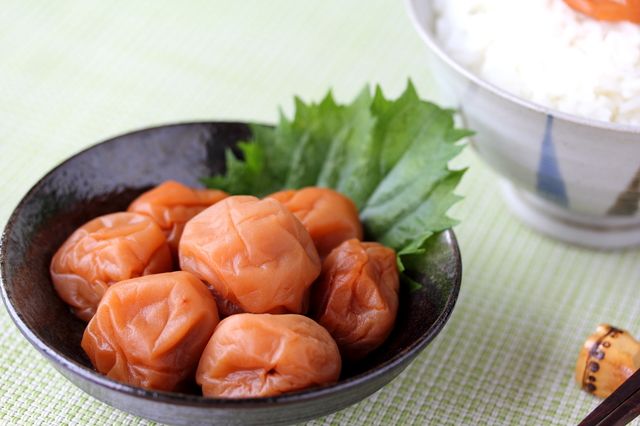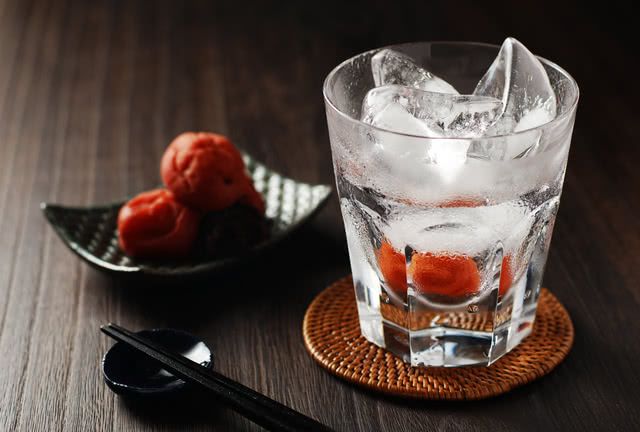 Umeboshi refers to plum pickled in salt and sun-dried. Because of its unique sour flavor, the Japanese use it to make alcoholic drinks or eat it together with rice. It contains citric acid, which is super effective at restoring your energy and increasing your appetite - that's why it's a summer staple! Supermarkets sell umeboshi from 300 JPY to 1,000 JPY, so why not buy some as souvenirs?
The above foods are what the Japanese eat when the weather is hot! If you visit Japan in the summer, be sure to try them all!
Disclaimer: All information is accurate at time of publication.