The island of Okinawa is the unsung jewel of Japan, a crowning natural achievement sporting breathtaking azure skies and a deep blue sea to match. Pristine beaches above and stunning underwater creatures below offer an idyllic feast for the senses, to say nothing of the actual feasts to be had. Okinawan cuisine possesses a rich history and taste that is wholly unique to the island chain, one that must be tried to be believed. For enterprising epicureans in the know, all that remains is to make the trip across the Pacific—to discover this delectable treasure trove for themselves.


Find out more about Okinawa's culinary specialties:
What Makes Okinawan Cuisine Unique
The depth and breadth of Okinawan cuisine can be traced not to its current status as a part of Japan, but instead as an entirely different country in earlier times, an island kingdom called Ryukyu that traded primarily with China and Southeast Asia. A relative lack of mainland non-meat eating Buddhist influence, coupled with a climate too hot to properly preserve seafood, have created a culinary spectrum in which meat—specifically beef and pork—is even today more prominent than seafood.Although yielding comparatively fewer seafood options than other tropical climes, Okinawa's surrounding oceans provide an abundance of seaweed including umibudo, a salty sea-grape akin to cavier. Okinawa also boasts a plethora of passion fruits and tropical vegetables, including goya (bitter melon), an ingredient so potent that it may contribute to the Okinawan people's exceptionally long life expectancy. When combined with pork, tofu and egg, this tantalizing vegetable becomes the Okinawan staple called chanpuru, even goya's health benefits come second to the incredible taste.Other staples include rice, potatoes and even wheat—an essential ingredient for crafting Okinawa Soba, another unique entry into the storied noodle culture of Japan.
Why You Must Try Okinawa Soba
Most of the many varieties of soba noodles found in Japan tend to possess a thickness and consistency recalling spaghetti. They are typically eaten cold and accompanied by tsuyu, a special dipping sauce composed of dashi stock, mirin and soy sauce that may be made sweet or savory according to preference. In order to be dubbed "soba," noodles must be comprised of at least 30-percent buckwheat. The buckwheat is what gives most varieties their distinct earthy flavor, coupled with a dark color and pleasant, woody aroma.
While these standards apply to soba noodles produced on the Japanese mainland, Okinawa Soba has literally set itself apart from the rest, becoming the only soba noodle to be so called even though composed of wheat flour. Thick and light in color, these robust noodles are close cousins of ramen and udon—the serving style, as a soup garnished with Okinawa's trademark smoky bonito flakes, savory pork, seaweed and pickled ginger, reflects this lineage as well. Not surprisingly, the best place to go to experience Okinawa Soba is the main island itself, Okinawa. Here are four Okinawa Soba restaurants with a difference.
4 Okinawa Soba Restaurants Serving Up the Perfect Bowl of Noodles
Yambarurosen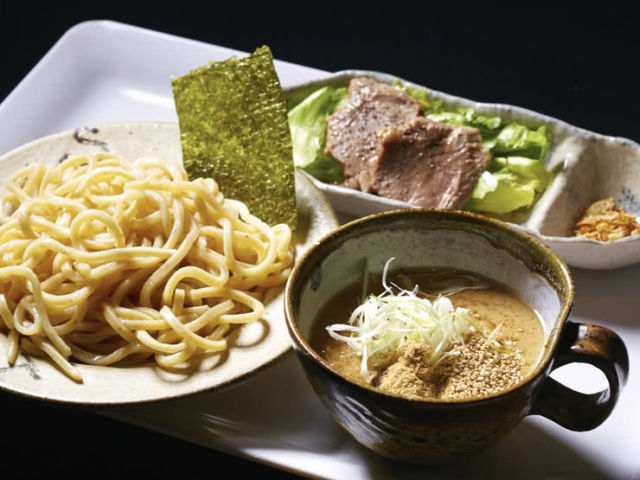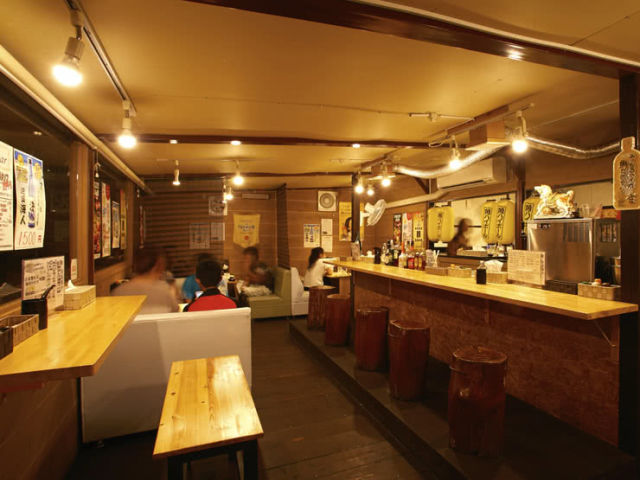 From the moment Osaka-trained Chef Hiroyuki Hanashiro established Yamabarurosen in December 2013, he was a man on a quest to create his own unique mark on Nago's culinary landscape. With an innovative menu that is as flavorful as it is flexible, including pork and beef staples alongside coveted "Kaisendon" sashimi rice bowls culled from the freshest fish of both Kyushu and mainland Japan, there can be no doubt that he has succeeded. The painstakingly handmade tsukemen noodles, created from fine whole grain wheat not typically found in the area, also set this establishment apart. Patrons who prefer a more "Okinawan" culinary experience need only ask.
Dinner:
800 JPY /
Lunch:
800 JPY
Momoka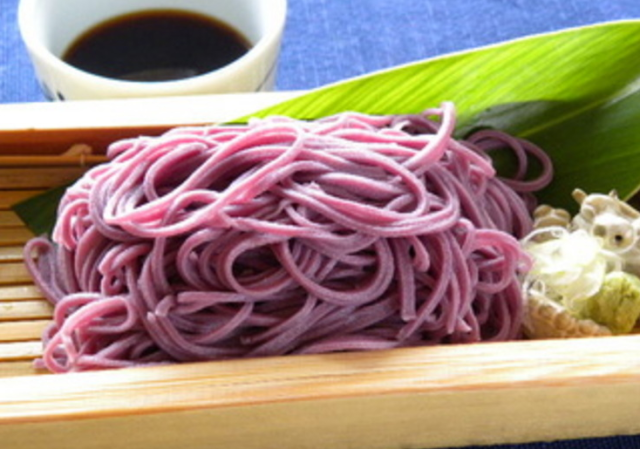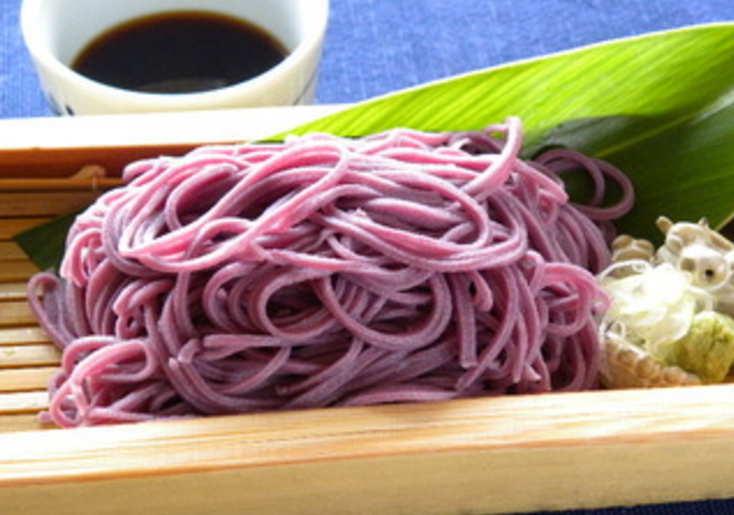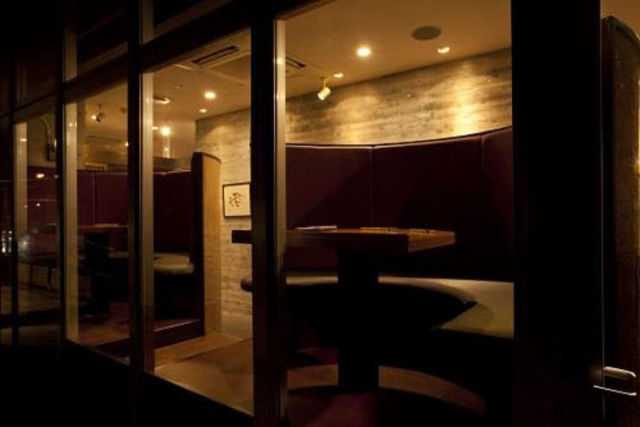 Positioned alongside the ocean and boasting a stylish interior, this tranquil seaside haunt possesses an atmosphere matched only by the food it serves. The hand-crafted soba noodles are a culmination of Chef Sugiura's experiences in Akasaka; the sashimi, created from only the finest catch of local seafood, is another stellar menu highlight. Other items include tender A5-grade Japanese black beef warm sushi, as well as savory Agu pork, immersed in a special hallmark broth that brings the already abundant flavor even further to the fore. All prepared with time-honored cooking techniques that create cuisine as refined as it is delicious.
Dinner:
3,000 JPY /
Lunch:
1,000 JPY
Read More
Akisoba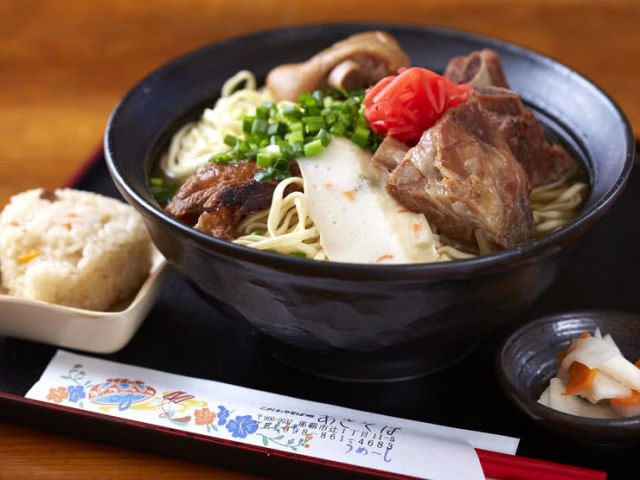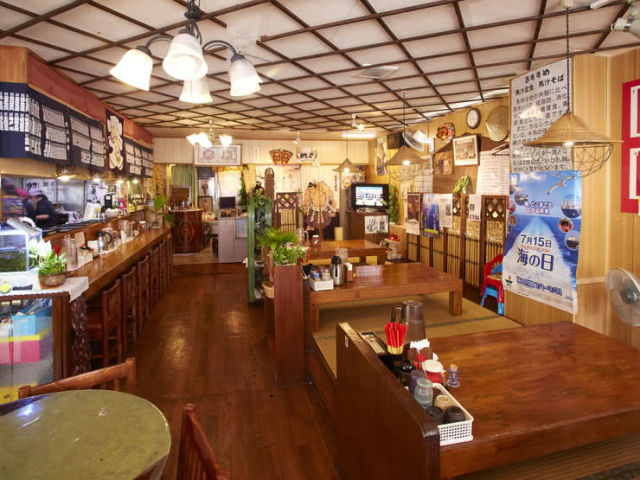 As the name indicates, this beloved community staple is a soba restaurant. What is less easy to discern is that at Akisoba, the specialty is Kumamoto horse meat—a delicacy so coveted that it is usually sold out just after lunch. This high-protein, low fat meat finds its way into most of the restaurant's most popular offerings, from a soup set meal and of course, the soba set. The slightly sweet tang of horse meat is not, however, the sole highlight: The soba noodles themselves, exemplified by an unusually thin and hard "Kamehara Soba" variety available on special order, are alone well worth the trip.
Dinner:
3,500 JPY /
Lunch:
670 JPY
Read More
Komiya Shokudo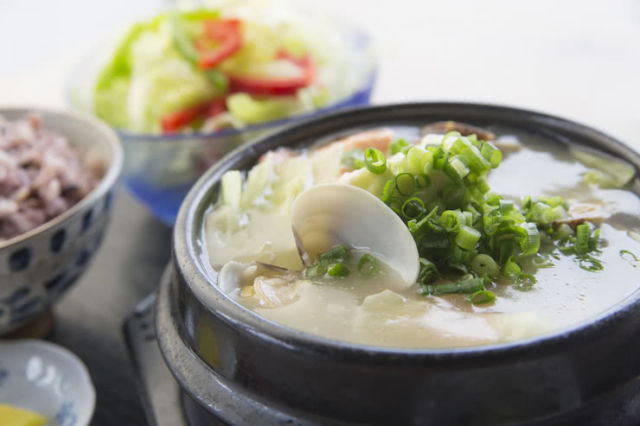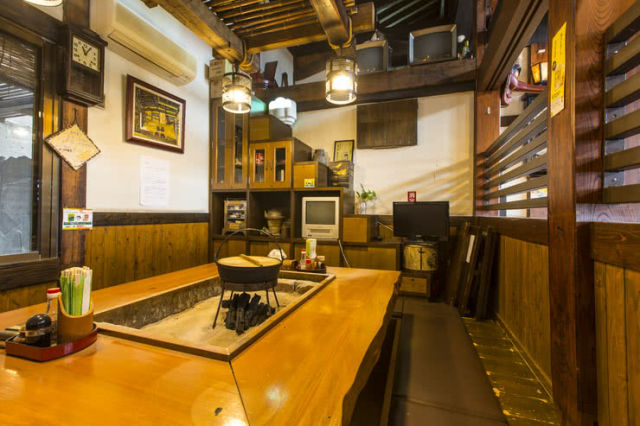 Komiya Shokudo is a family-friendly restaurant that respects generations both old and new, an attitude evident through both its commitment to service and its unique culinary approach: The mouth-watering meld of traditional Okinawan fare and more creative epicurean journeys. One such experiment, dubbed "Komiya Two-Meal Soba," lets patrons experience vegetable ankake soba before adding the zing of curry, cheese and a slow-boiled egg. Kominka Zenzai is a sweet-bean dessert that is eaten only after the beans have been carefully soaked and simmered over more than half a day. Whether savoring roast pork katsu or choosing to try something a bit more daring, end the meal with sweet beans and cream—and bask in the comfort of time well spent.
Dinner:
1,000 JPY /
Lunch:
1,000 JPY
Read More
Okinawa Soba Is but One of Many Okinawan Epicurean Offerings
While the diverse culinary history of Okinawa cannot truly be encapsulated merely by considering a few restaurants—even the best—some trends are clearly evident. Then as now, Okinawan cuisine is based on principles of fusion and creativity.
Find more restaurants to explore Okinawan cuisine
at Savor Japan, your best source for Japanese restaurant news and reviews.
Disclaimer: All information is accurate at time of publication.
Update-date: Aug 06 2019