Kanazawa, the capital city of Ishikawa prefecture, is located in the Hokuriku region on the central coast of Japan's main island facing the Sea of Japan. Historically, the city's prime location, equidistant from Edo (modern-day Tokyo) and Kyoto, offered Kanazawa easy access to both cultures. Many areas throughout Kanazawa still retain a traditional look, so much so that it is often referred to as "Little Kyoto".


Kanazawa offers a number of peaceful attractions for visitors, including the traditional garden Kenrokuen, which is famed as one of the three most beautiful gardens in Japan, and the 21st Century Museum of Contemporary Art located nearby. In addition, Kanazawa's location on the Sea of Japan also means that the area is one of Japan's top fisheries, with bountiful catches of wild, deep-sea prawns, rosy seabass, and snow crab. Read on for some of the top Kanazawa sushi restaurants for enjoying fresh local seafood.
Enjoy Some of Japan's Best Sushi in Kanazawa
Kagayasuke Main Branch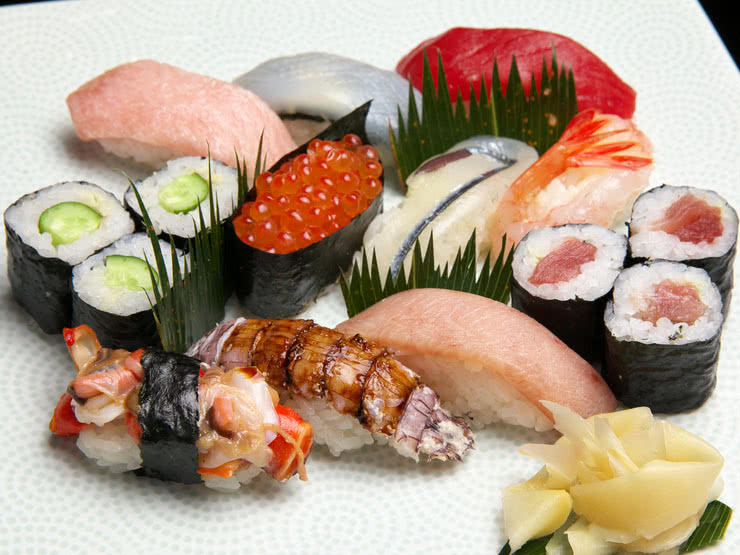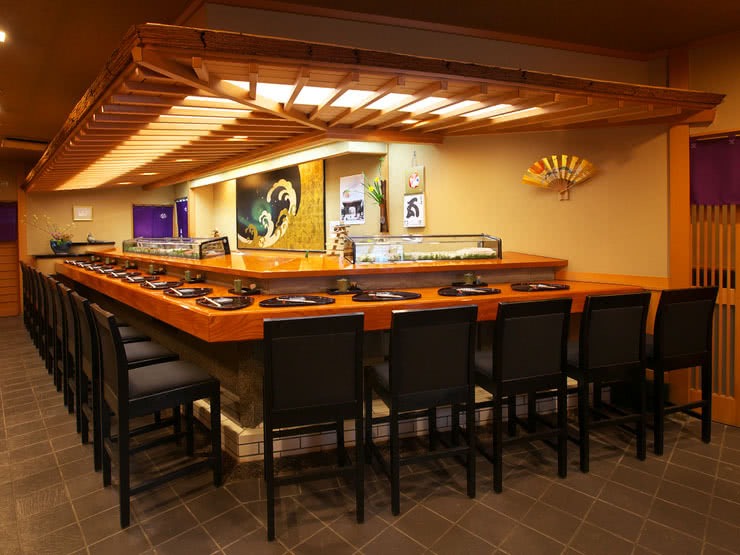 The main location of Kagayasuke sushi restaurant in Kanazawa offers a true taste of Hokuriku, including sushi favorites and seasonal local items. Their Shiitake no Nigiri (shiitake mushroom sushi) is an exclusive menu item available from winter to spring, and features shiitake mushrooms from the Noto peninsula lightly seasoned to bring out their original flavor. Enjoy it with salt and ginger. Be sure to also try their Gyoku, a mildly sweet omelette of eggs, dashi, and minced ama-ebi shrimp made with a special traditional method for a moist and fluffy texture.
Dinner: 8,000 JPY / Lunch: 3,800 JPY
Shun no Dining Juni no Tsuki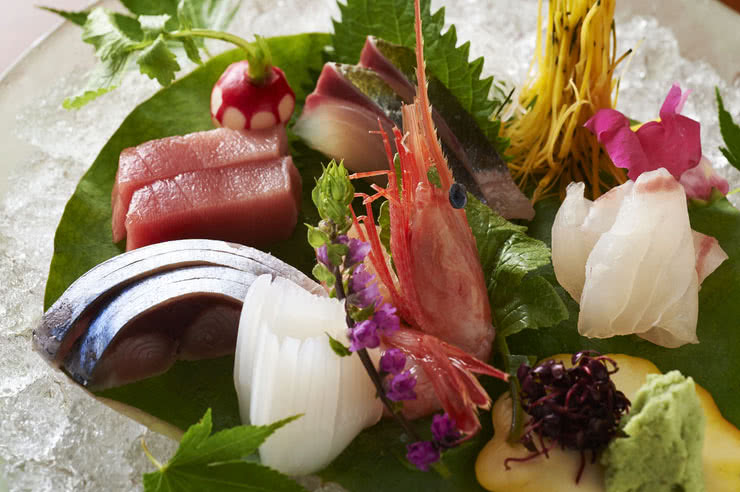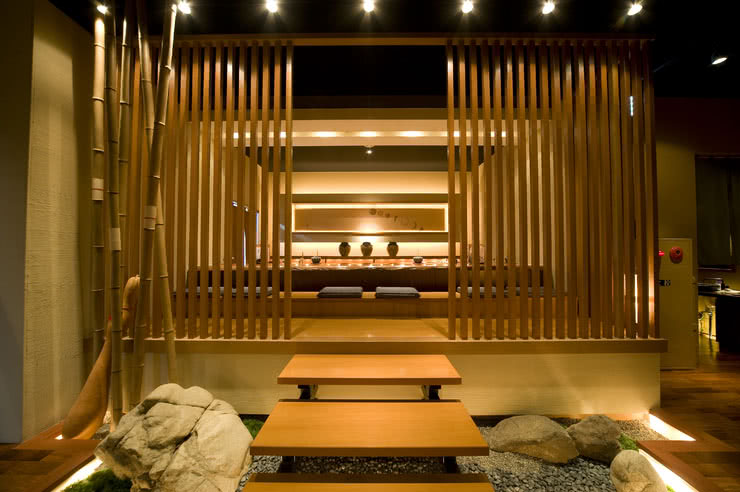 Find inspiration in the seasonal dining Kanazawa restaurant Shun no Dining Juni Tsuki, specializing in the local cuisine of Ishikawa prefecture. Their duck meat stew is a traditional favorite with its thickly sweet and salty sauce, flavorful umami-rich duck broth, and a kick of wasabi. The dish also contains locally-made sudare wheat gluten cakes for a hearty meal. Be sure to also try the Vinegared Japanese Oysters for succulent top-quality oysters from the Sea of Japan coastline, with a mild flavor and melting deliciousness. And for a hearty broiled fish, don't miss the Rockfish Grill, featuring fat and plump rockfish caught in local waters, making them extra-tasty.
Hocho Goyomi Kanazawa Minato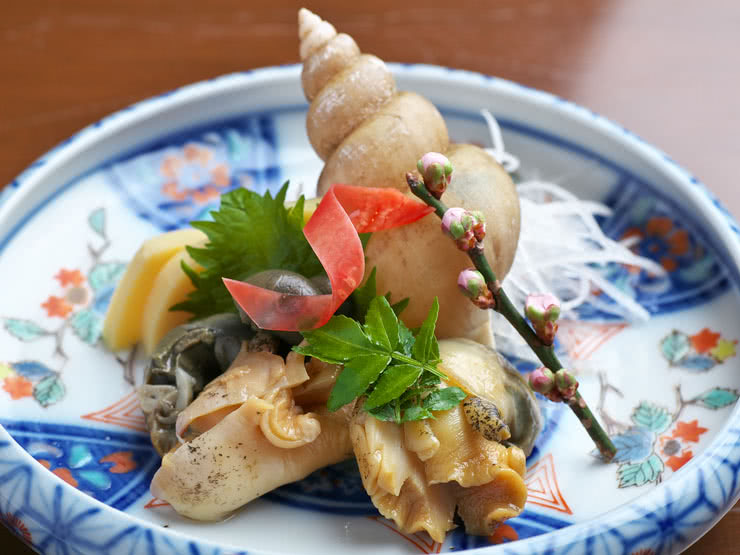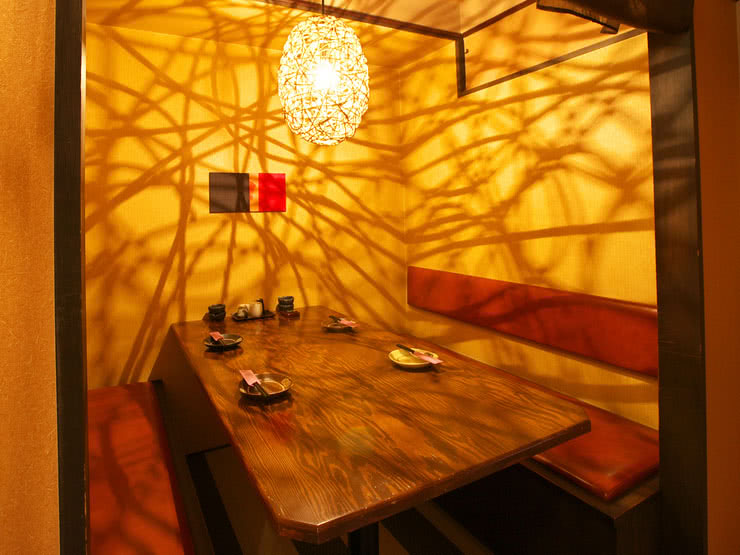 Hocho Goyomi Kanazawa Minato offers fantastic food and fresh, locally caught fish in a traditional Japanese-style house with a cozy atmosphere. Enjoy freshly-caught seafood from the Sea of Japan that is difficult to obtain outside of Ishikawa prefecture. Their Specialty Hot Inari Gyoza dumplings are wrapped in aburaage (fried bean curd), deep-fried, and served with a special grated daikon (Japanese radish) sauce for an incredible juicy flavor.
Dinner: 4,500 JPY
Sawano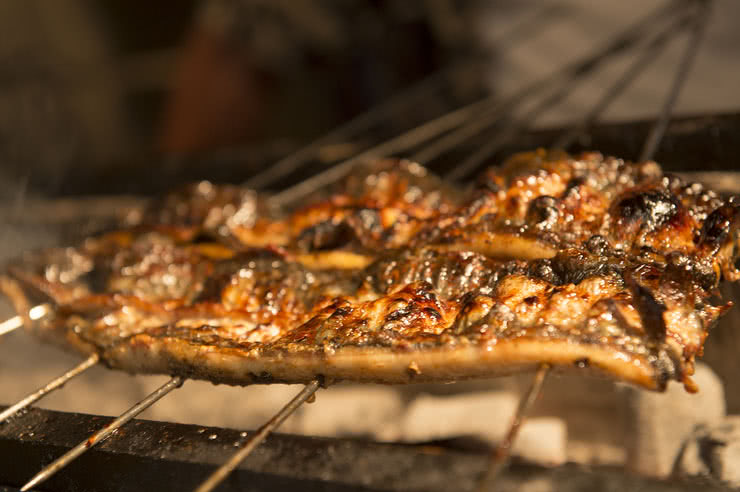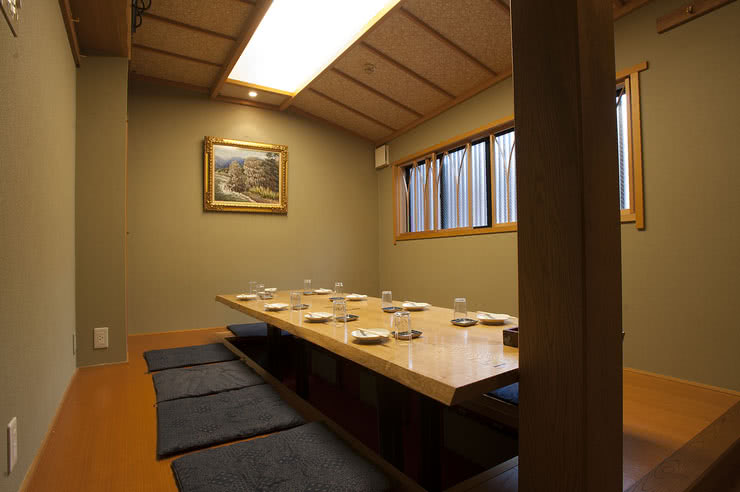 Enjoy unmatched comfort and hospitality at the reservation-only Kanazawa restaurant Sawano. People come from afar to enjoy dishes that can't be found anywhere else, such as Dojo no Kabayaki (Grilled Loach), a local specialty. Their food follows the season, from locally sourced, fragrant ayu (sweetfish) in the summer, to soft hatahata (sailfin sandfish) roe in the fall. Be sure to also try the sandfish served ichiyaboshi-style (salted and dried overnight), an old standby from Kanazawa.
Dinner: 4,000 JPY
Hibi Sakanazuki Toboku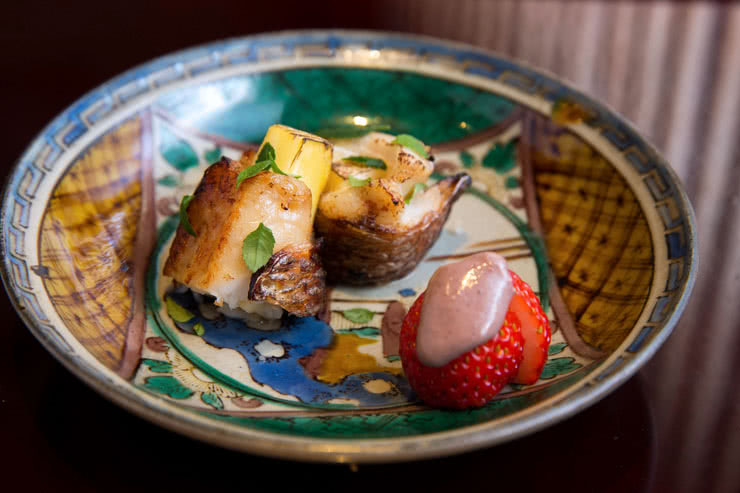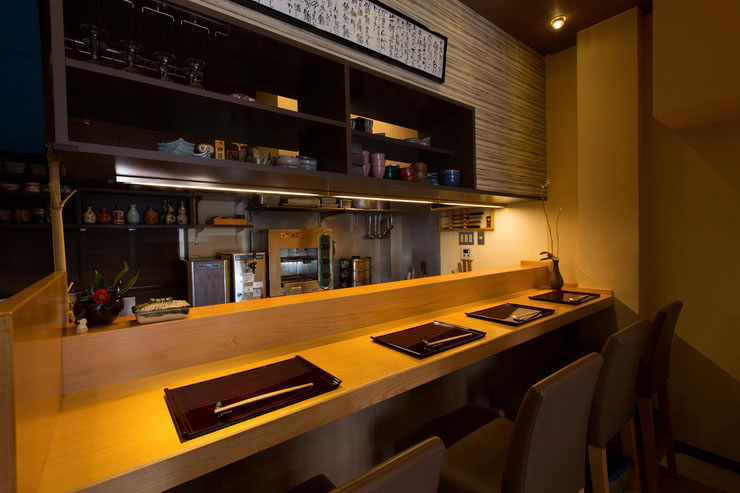 To appreciate the true flavors of Kanazawa-style fish and sake, look no further than Hibi Sakanazuki Toboku, located just a short distance from the station. Rather than serving the same seafood that can be found anywhere, Hibi Sakanazuki Toboku strives to offer local seafood that can only be enjoyed in Kanazawa, and their refined lineup of fish and sake is enough to impress even the most seasoned connoisseur.
Dinner: 5,000 JPY / Lunch: 880 JPY
Read More
Ajiraku Yumeri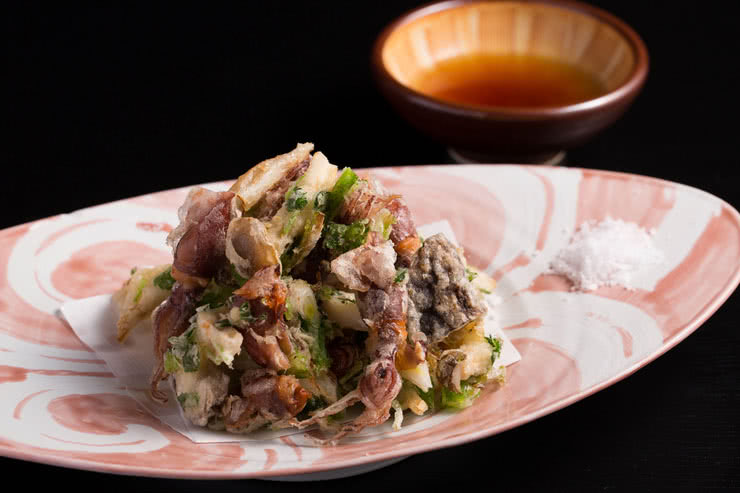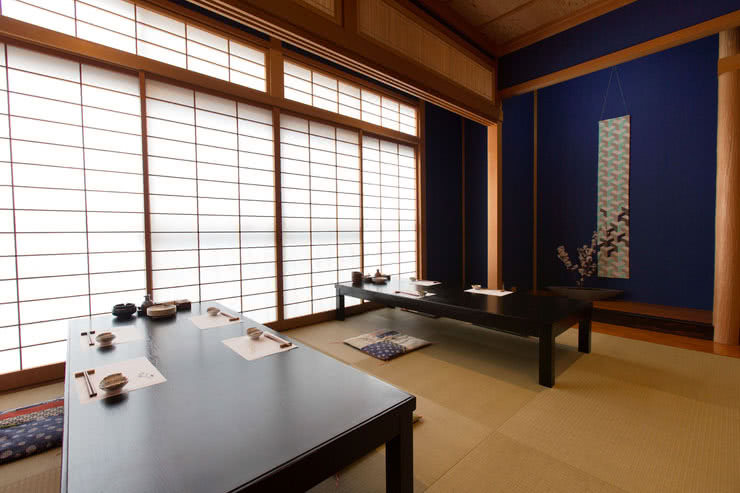 Ajiraku Yumeri is a well-known Kanazawa-area restaurant that uses its hometown connections to procure fresh seafood and local sake from the remote Noto peninsula. On any given day, their Sashimi Platter is piled high with glistening and alluring slices of fresh fish such as rockfish, flounder, tilefish, yellowtail, whelks, and mackerel--all fished that day from Noto. The fish are auctioned off at 7:00 am each morning at Ushitsu fishing harbor, then promptly delivered to Ajiraku Yumeri, where it's served with sake sourced from five local distilleries.
Dinner: 4,000 JPY
Shunsaiwashoku Kofuku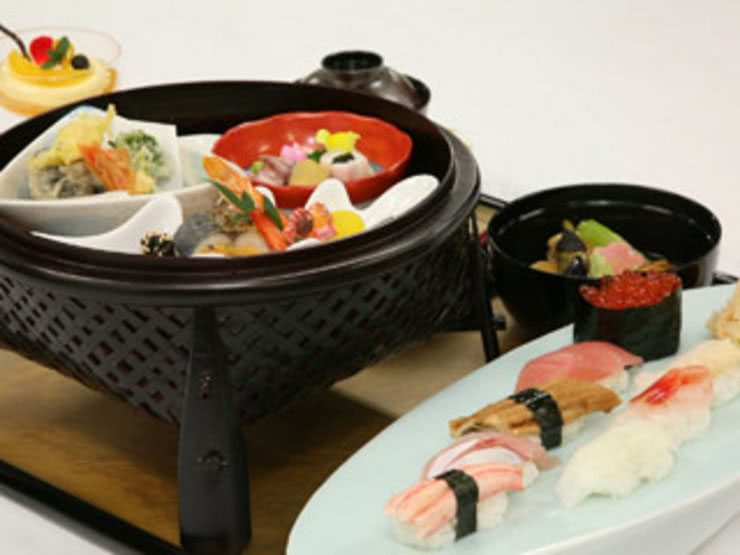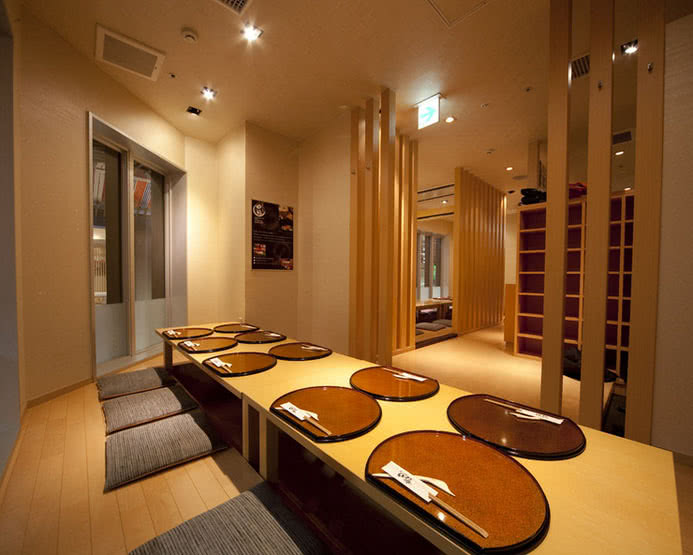 For exceptionally fresh sushi and sashimi, visit Shunsaiwashoku Kofuku located inside Kanazawa's Omicho Market, where the chefs devote themselves to adapting the menu to incorporate seasonal flavors. Their Market Seafood Bowl features a donburi bowl of hot steamed rice piled with fresh seafood from Omicho Market. The restaurant also offers a Kofuku Bento lunch featuring the day's choicest selection of fish.
Lunch/ Dinner: 3,000 JPY
Kanazawa Sushi Restaurants Offer a Fresh & Impressive Array of Seafood Dishes
Conveniently accessed by the Hokuriku Shinkansen line, Kanazawa is a short trip away from Tokyo and an easy destination for a weekend jaunt or a few nights out of the city. Be sure to visit and enjoy prime sushi in Kanazawa, featuring seafood fresh from the Sea of Japan. Browse Savor Japan's listings for the best guide to Kanazawa Sushi.
Disclaimer: All information is accurate at time of publication.