The city of Kyoto is one of the top destinations in the world for both travel and fine dining. This ancient former capital of Japan is known for its luscious scenery, countless historical sites, and excellent dining scene. Kyoto particularly specializes in washoku, or traditional Japanese cuisine, which has been declared a UNESCO intangible cultural heritage treasure, but offers a wide range of restaurants for any cuisine. Read on to discover 14 restaurants in Kyoto that demonstrate why it is truly a culinary capital.


Restaurants in Kyoto : 14 Fabulous Choices
Kirakutei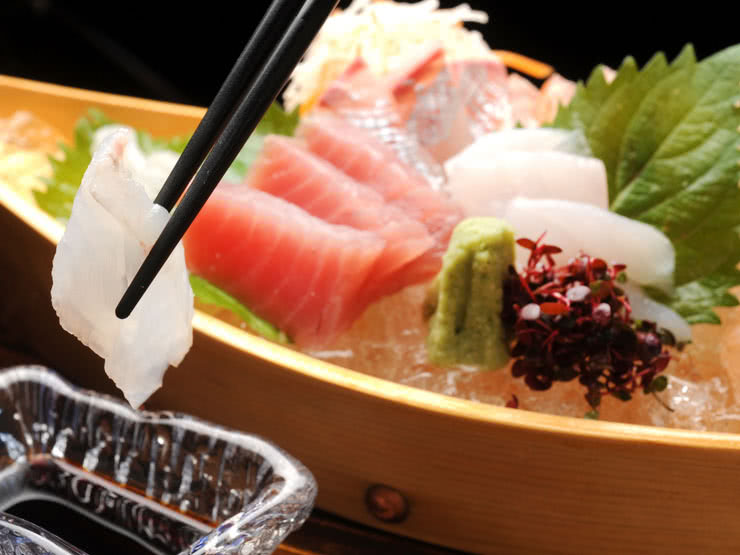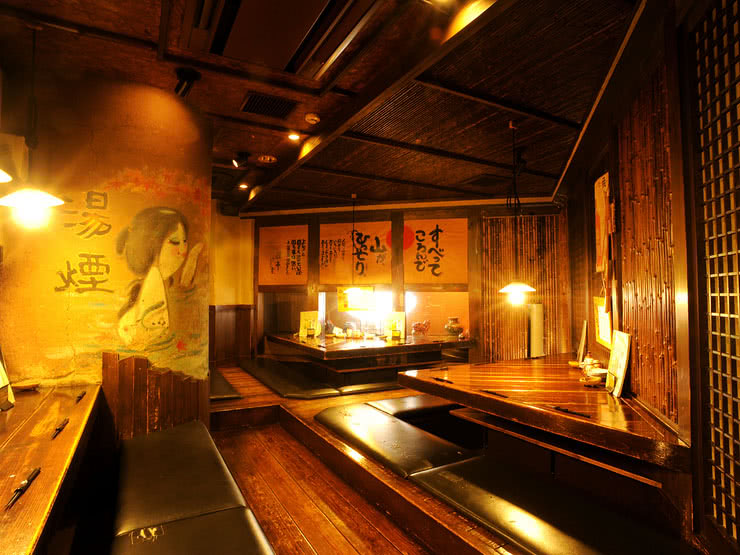 Revel in the taste of each season at Kirakutei, where seasonal cuisine creates a magical, romantic atmosphere.  Their many creative dishes, from "Torobako Assorted Sashimi" to "Seared Kyoto Pedigree Chicken" and more, bring the diverse flavors of Kyoto to life. A fine meal pairs splendidly with their careful selection of local sake rice wines.
Dinner: 3,000 JPY / Lunch: 750 JPY
Gyukushibunzo Pontocho Branch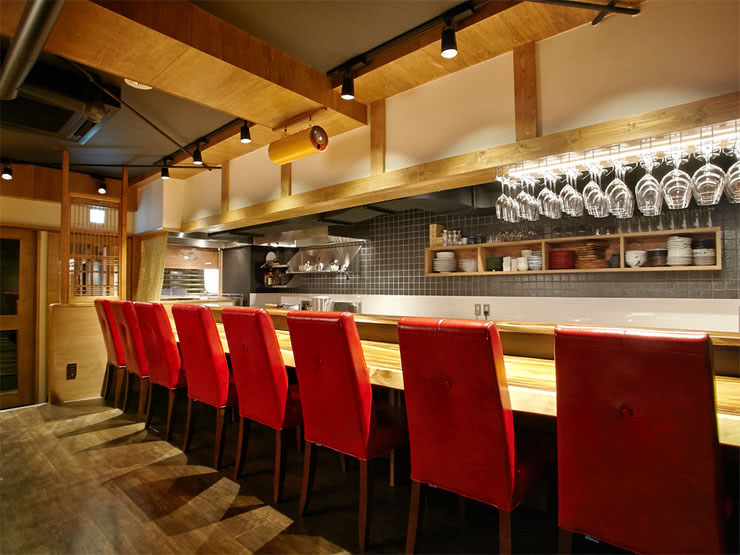 While many may associate restaurants in Kyoto only with beautifully-arranged seafood, Gyukushibunzo Pontocho Branch actually specializes in prime Japanese black beef sourced from the local Kyoto area, as well as premium Omi beef from nearby Shiga prefecture. Their soft, flavorful steaks have a subtle sweetness and are available in a variety of sizes to suit any appetite.
Dinner/ Lunch: 4,000 JPY
TABIYA CAFE&DINING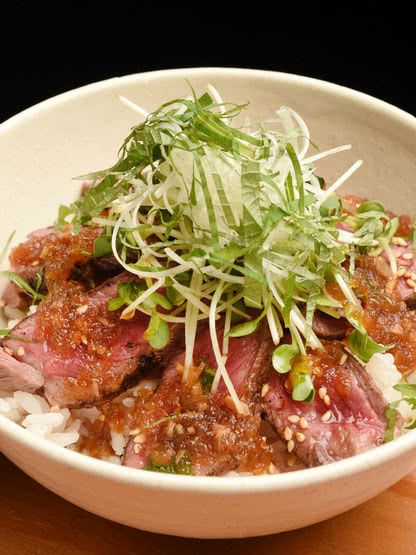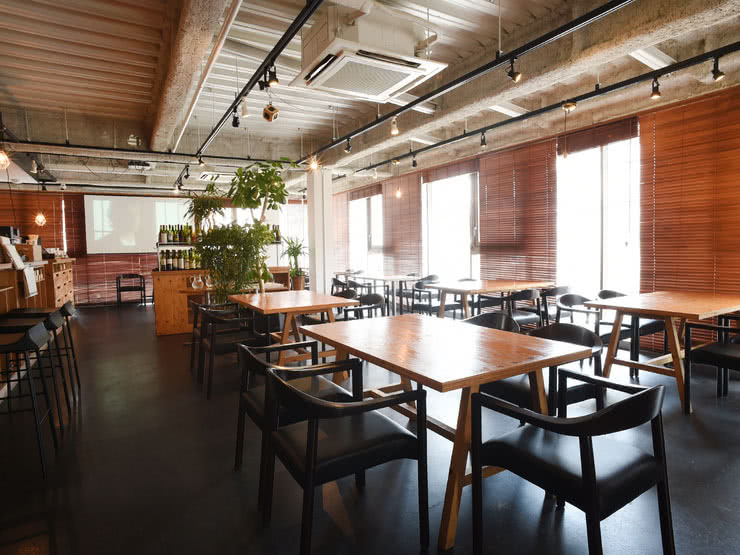 TABIYA CAFE&DINING is one of those places to eat in Kyoto that feels both natural and modern, featuring a menu developed with Japanese cuisine as its central concept. Revel in flavorful dishes such as "Steak Donburi with Vinegared Rice", a rice bowl dish featuring beautifully bright red medium rare rump steak, served with a special, light Japanese soy sauce base delicately mixed with honey and onions.
Dinner: 3,000 JPY / Lunch: 1,000 JPY
Yamaji Yosuke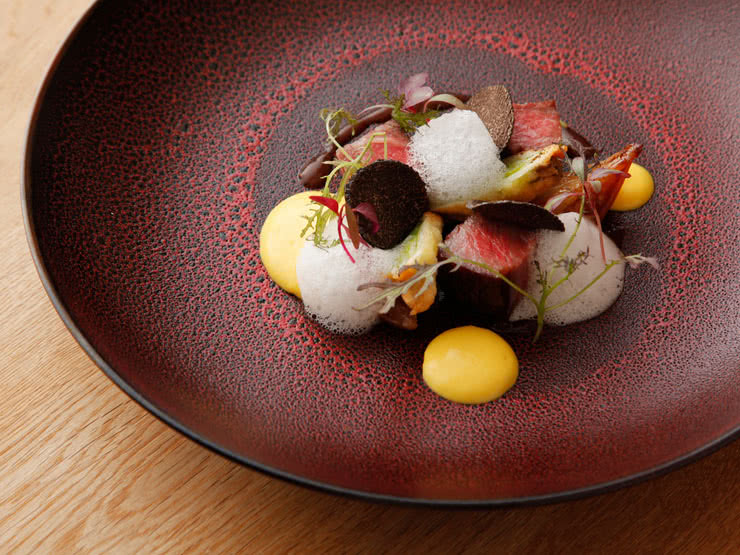 Yamaji Yosuke is an up-and-coming restaurant in Kyoto located in the Gion-machi district. Step inside and discover the rich flavors of smoked sea urchin and much more in a welcoming yet truly exquisite setting. Dishes like the Confit of Kyotango-Hashihito Crab with Awaji Island Yura Purple Sea Urchin and Imported French Foie Gras" demonstrate the playfulness of the chef, and the metamorphoses of the scents and flavors are sure to impress even as they satisfy.
Dinner: 20,000 JPY / Lunch: 8,000 JPY
Kyoto Gion Tempura Yasaka Endo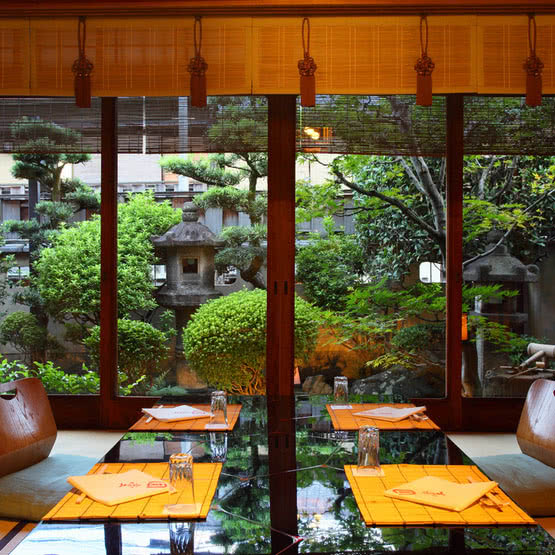 As the wonderfully crispy tempura of Kyoto Gion Tempura Yasaka Endo proves, the question of what to eat in Kyoto is often a seasonal one. Their fresh, locally-sourced ingredients follow the seasons, from young sweetfish or bamboo shoots in the spring, to goby fish, matsutake mushrooms, and ginkgo nuts in the fall fried in the highest quality cottonseed oil.
Dinner: 10,000 JPY / Lunch: 4,000 JPY
Izakaya Itsuraku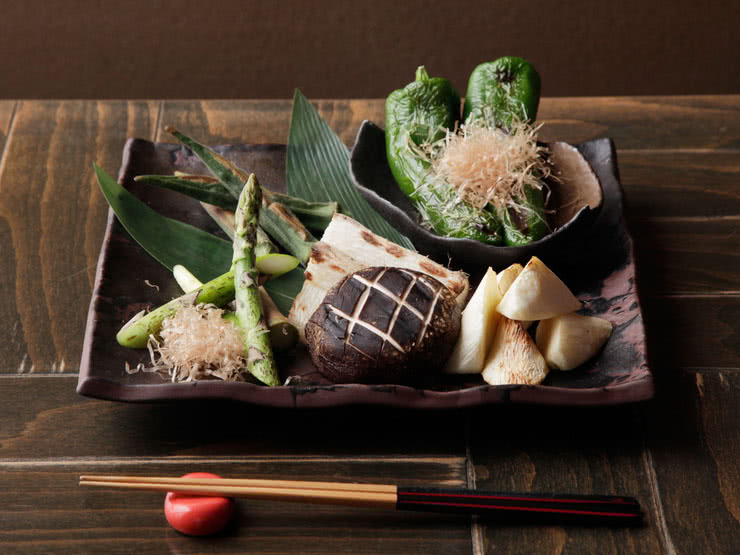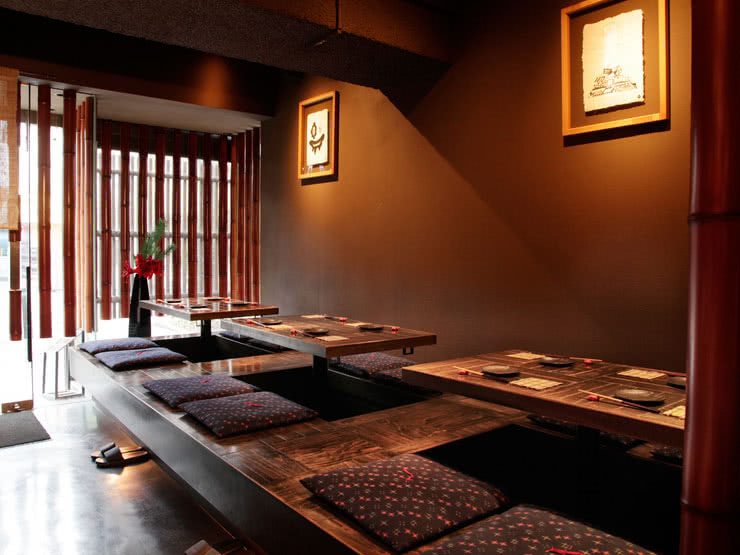 Some of the best restaurants in Kyoto are actually bars with excellent food. The epicurean gastropub Izakaya Itsuraku offers assorted fresh fish selected with the discerning eye of a true connoisseur, as well as vegetables sourced from their very own farm plot. Their "Great Vegetable Combination Platter" features fresh vegetables shipped in daily, each grilled to perfection and dipped in salt, miso, or a variety of condiments.
Dinner: 4,000 JPY
Japanese Restaurant Tsugu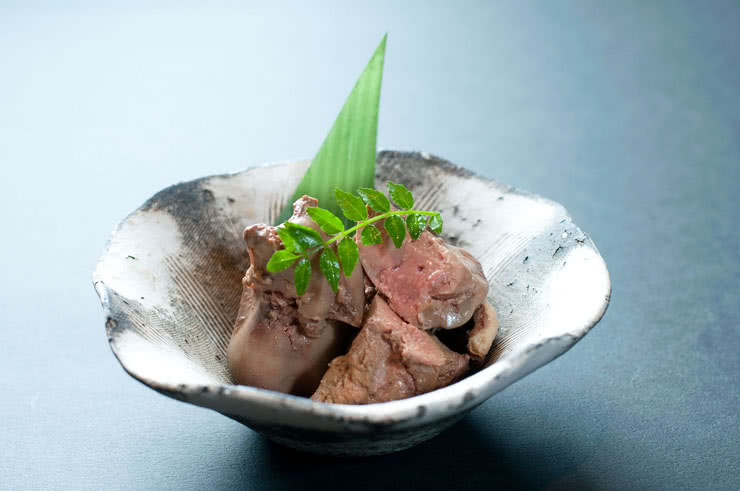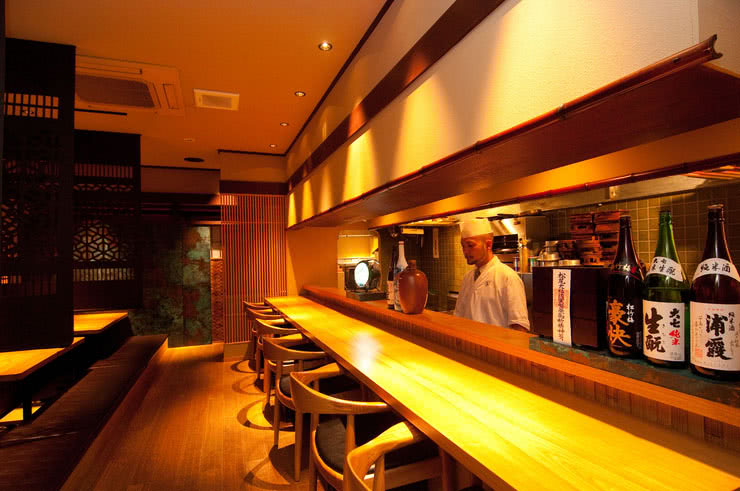 Look no further than Japanese Restaurant Tsugu for seafood made from fresh, quality ingredients without compromise. Their original dish "Crab and Crab Miso Cream Croquette" offers the rich taste of crab and miso wrapped in a luxurious croquette with a crisp exterior, while the texture of their "Simmered Chicken Liver with Ginger" is surprising foie gras-esque, possessing a complex flavor that pairs well with both wine and sake.
Dinner: 5, 000 JPY
Kyo Suiran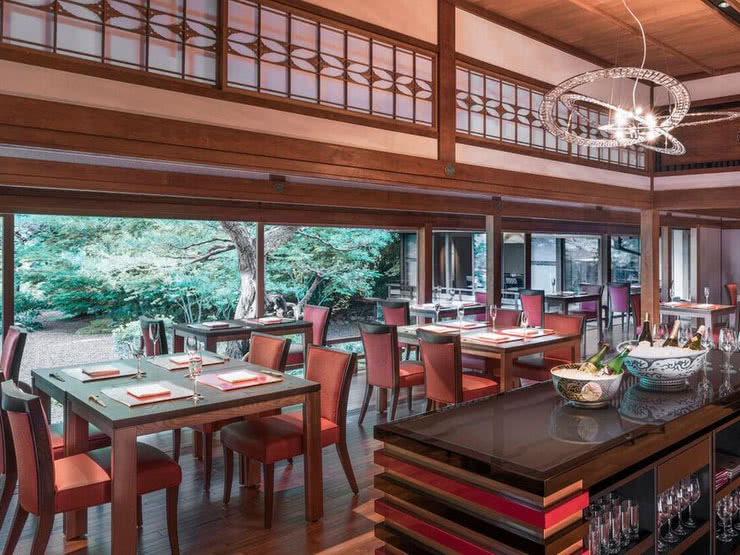 While many restaurants in Kyoto offer kaiseki (traditional Japanese haute cuisine), Kyo Suiran offers its own new French-infused twist. Located in the picturesque Arashiyama district, they make use of the season's best ingredients to create new dishes on the frontiers of washoku cuisine. One can't help but feel moved by the brilliant and creative dishes cooked by Japanese and French chefs, coupled with the stunning view of the nearby Togetsukyou Bridge over Arashiyama's Hozu River.
Dinner: 18,000 JPY / Lunch: 6,000 JPY
Cucina Italiana Todo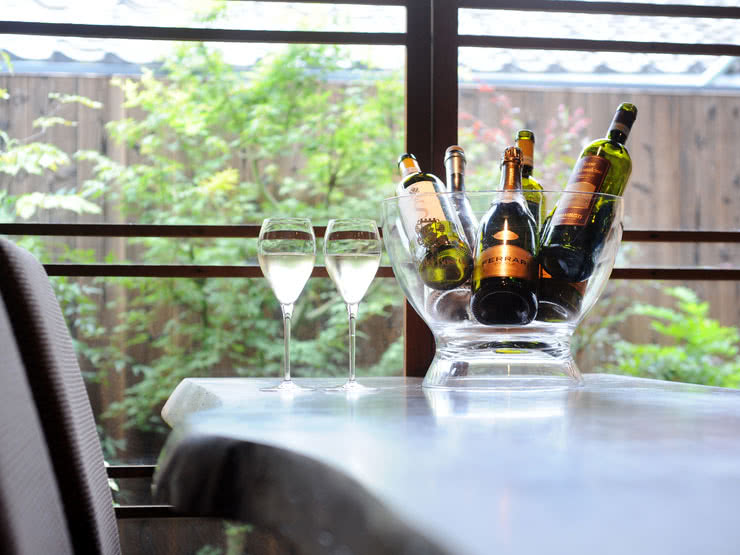 The search for places to eat in Kyoto transcends traditional Japanese cuisine. At Cucina Italiana Todo, the chef shares his memories of Italy through a Japanese lens. His "Homemade Spinach Spaetzle with Beef Ragout" aims to recreate a dish he once enjoyed there, with spinach added to turn the spaetzle a vivid shade of jade green that stands in delicious contrast to the red of the ragout. The texture of the dough is modified to suit Japanese tastes.
Dinner: 8,000 JPY / Lunch: 2,900 JPY
Nijo Kizuki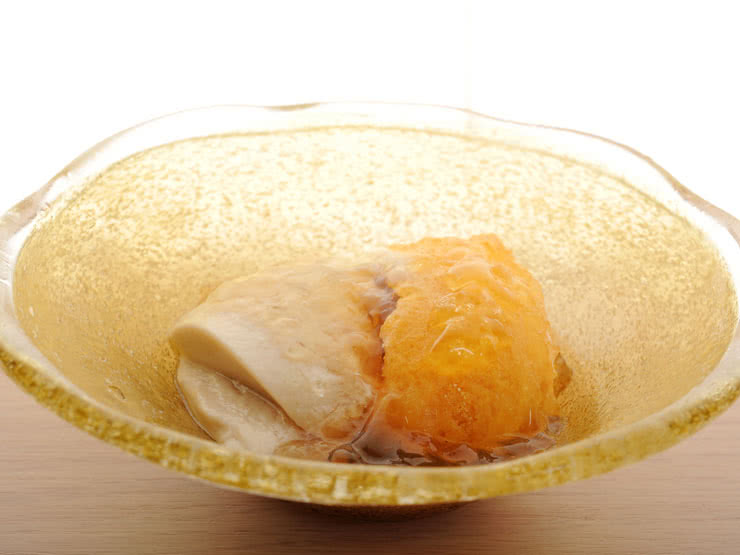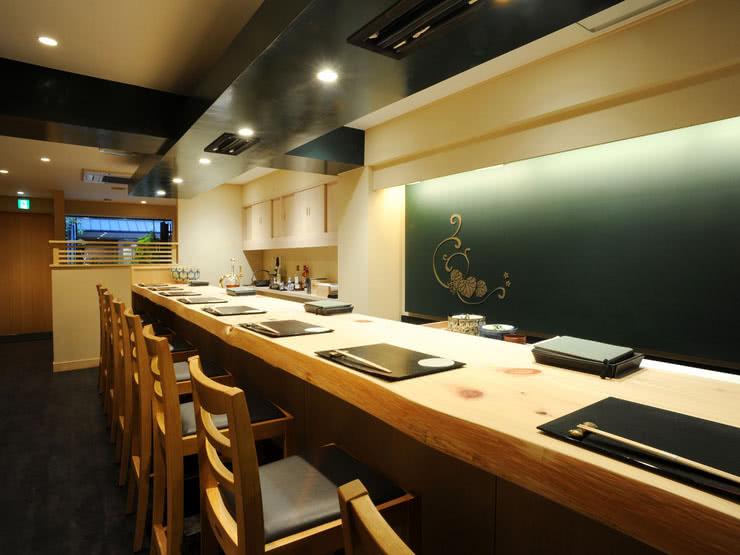 Nijo Kizuki is more proof that the question of what to eat in Kyoto is more often than not about ingredients. The gorgeous, high-quality sushi here are directly selected by the owner at market and carefully prepared to bring out their savory taste and flavor. For an additional treat, indulge in their specialty "Sea Urchin Ice Cream and Sesame Tofu" for a surprising combination of aromatic Saikyo miso and briny sea urchin.
Dinner: 6,000 JPY / Lunch: 1,500 JPY
En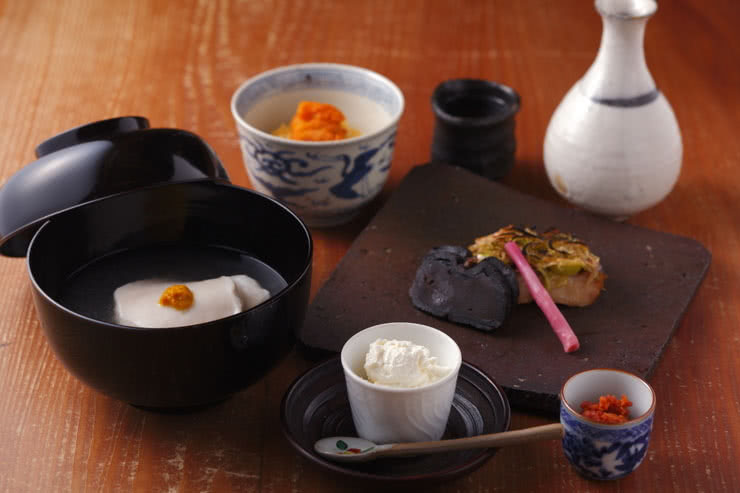 At Japanese restaurant En, discover natural homestyle cooking with everything prepared from scratch for a unique flavor. Even their "So," a traditional Japanese cheese, is freshly made rather than a processed dairy product. Highly recommended with their pickled skipjack tuna appetizer, the perfect start to any meal.
Dinner: 15,000 JPY / Lunch: 6,000 JPY
Kappo Yoshizen
Kappo Yoshizen, which specializes in fresh seafood, understands that restaurants in Kyoto should be about the tantalizing combination of perfect views and elegant tastes. Experience their signature dish "Okowa Mushi," featuring delectable tilefish, cooked rice, and steamed sticky rice, over which hot tea is poured ochazuke style—all while surrounded by the elegant cityscape of Japan's ancient capital. The Taisho-esque restaurant design, itself a visual treat, provides an atmosphere steeped in Kyoto's long history.
Dinner/ Lunch: 15,000 JPY
Higashiyama Nijo Nanahachi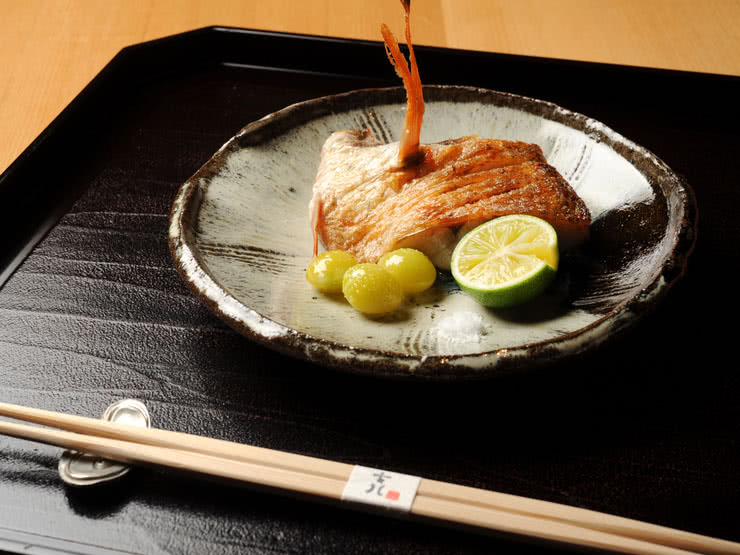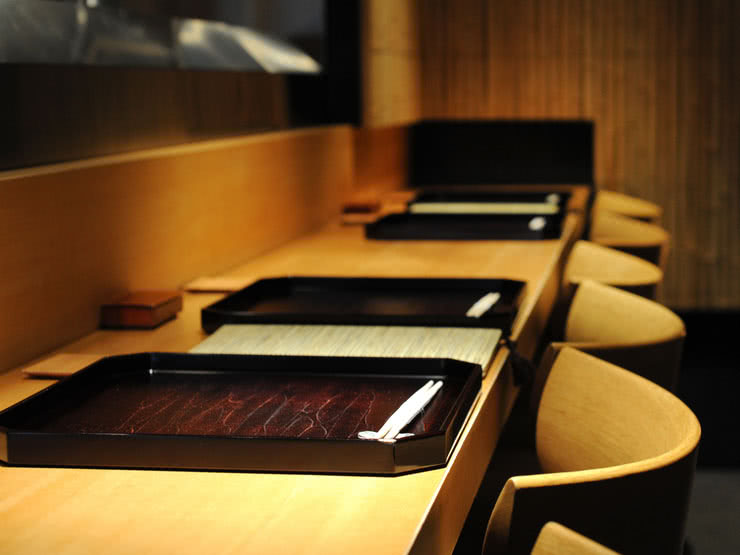 Higashiyama Nijo Nanahachi specializes in fresh fish dishes that use the taste of the season to their full advantage. Their fish is cooked simply over charcoal to bring out the innate flavors of the ingredients. Best enjoyed with freshly made Koshihikari rice, sourced from two paddies in the Tango region of northern Kyoto, and cooked up in an earthenware pot for a clean, fluffy taste.
Dinner: 8,000 JPY / Lunch: 2,500 JPY
Ibushiginkazuya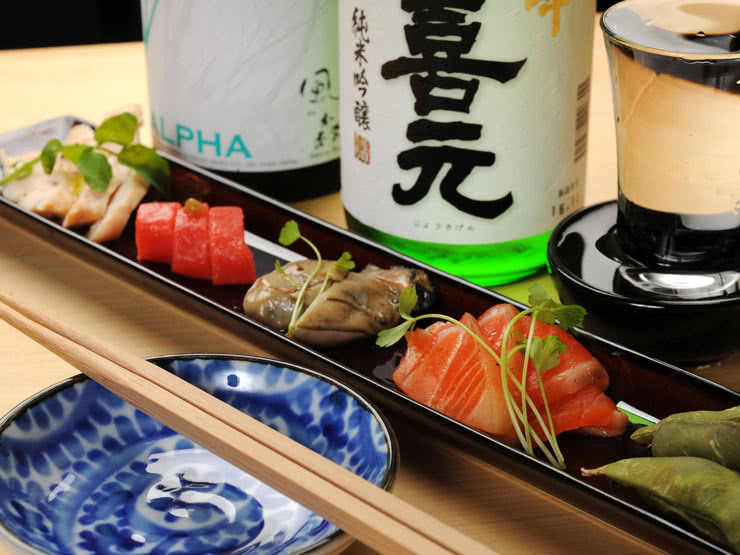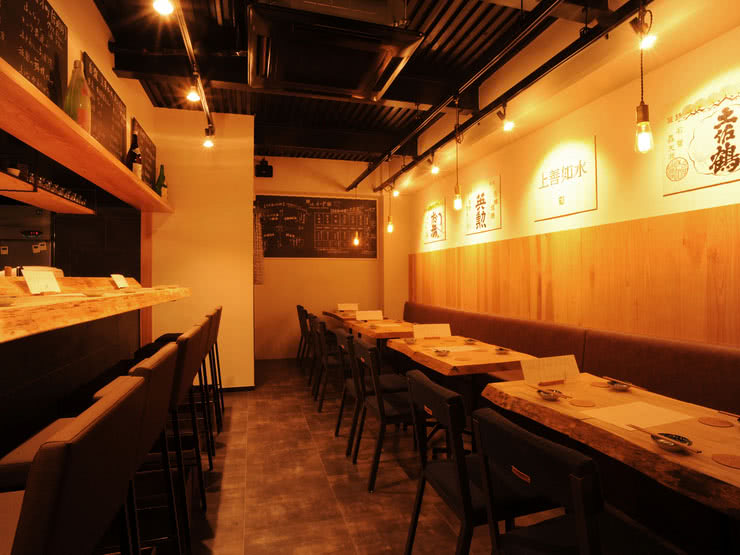 Discover the rich flavors of smoked sea urchin and much more, in the welcoming yet truly exquisite atmosphere of Ibushiginkazuya. While many restaurants in Kyoto indeed offer seafood, none do so quite like this. The smoking methods and the types of wood chips used are adapted especially to the ingredients in order to always draw out the finest flavors. Don't miss their "5-Piece Omakase Smoked Assortment," which brings together seasonal smoked foods such as oysters and black edamame.
Dinner: 3,500 JPY
Simply no End of Places to Eat in Kyoto
There's no better place to visit than Kyoto for a taste of traditional Japanese food and culture, often embellished to create new frontiers of flavor. Visit Savor Japan for the best guide to restaurants in Kyoto, and continue to expand your culinary horizons.