Yokohama is a vibrant port city located directly to the south of Tokyo. It's considered part of the Greater Tokyo Area, a metropolis that encompasses Tokyo, Yokohama, and Saitama, but has its own unique character that sets it apart from its neighbors. As one of the first port cities to open to foreign trade in Japan, Yokohama has cultivated an international vibe that is clearly reflected in the massive variety of dining options found within its city limits. Check out these 12 select Yokohama restaurants that span the breadth of local and international cuisine.


12 Restaurants in Yokohama Serving Up Cultivated Cuisine
Yokohama Asian Dining & Bar Wakabacho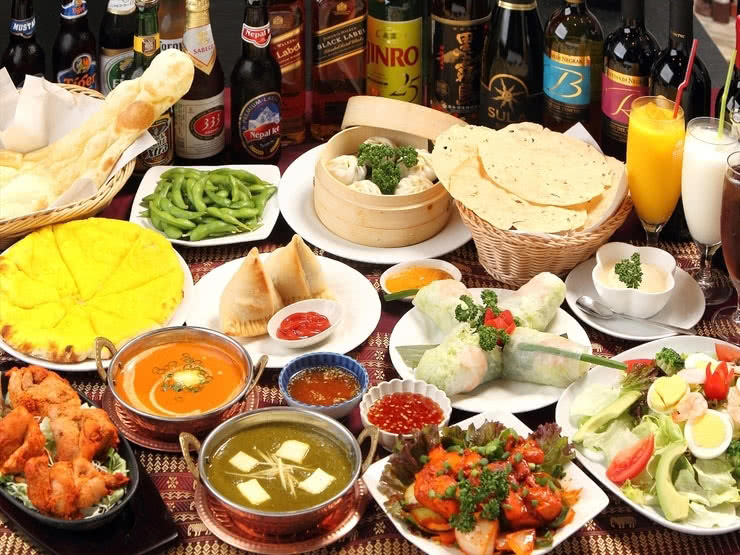 Incorporating a wide array of delicate spice blends, the cuisine of Yokohama Asian Dining & Bar Wakabacho offers patrons a bounty of South Asian flavors. The irresistible "Momo" dumplings feature the comforting tastes of Nepalese home cooking with a mixture of chicken meat, onion, coriander, and select herbs nestled within in a light dumpling wrapper and served piping hot to eager customers.
Dinner: 3,000 JPY / Lunch: 800 JPY
Brasserie Artisan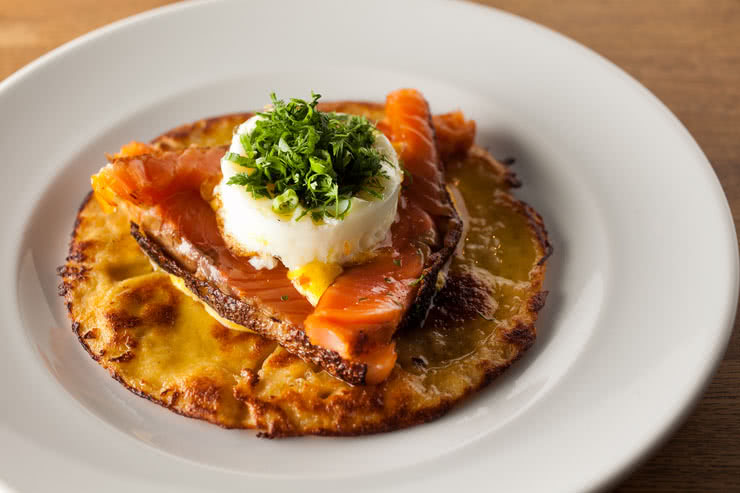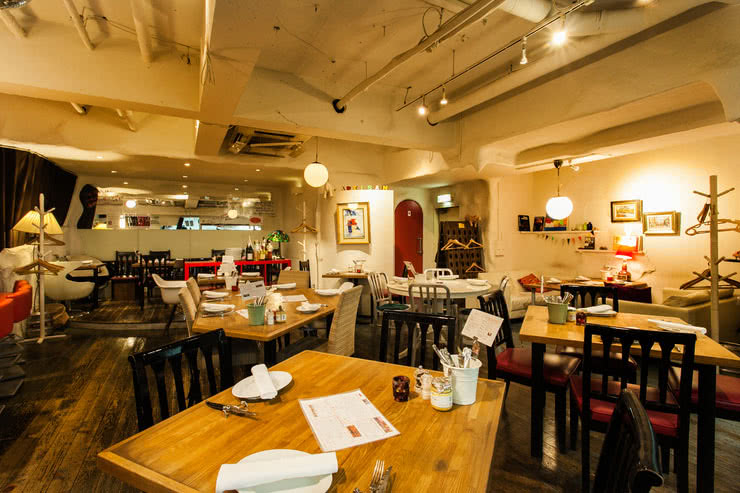 Brasserie Artisan is the place for enjoying tantalizing food amongst a congenial atmosphere—perfect for an evening with friends or a budding romance. The restaurant's many delicacies primarily focus on bringing out the flavors of fish and pantry-aged beef using techniques mastered from the tomes of French cooking. And dishes like "Ris de Veau, Truffles, and Foie Gras Stuffed in Pastry," with its crispy pastry and rich fricassee of ris de veau and foie gras, truly display the culinary skills of Brasserie Artisan's master chefs.
Dinner: 8,500 JPY / Lunch: 2,500 JPY
Izakaya Yokohama Sukisuki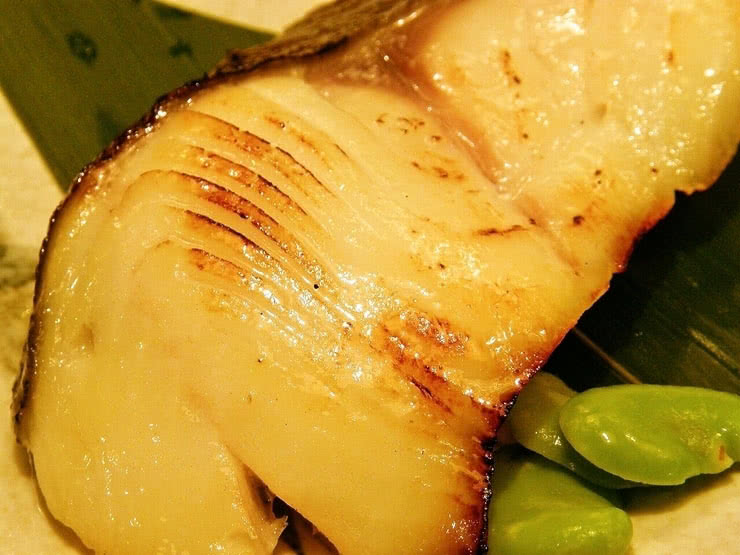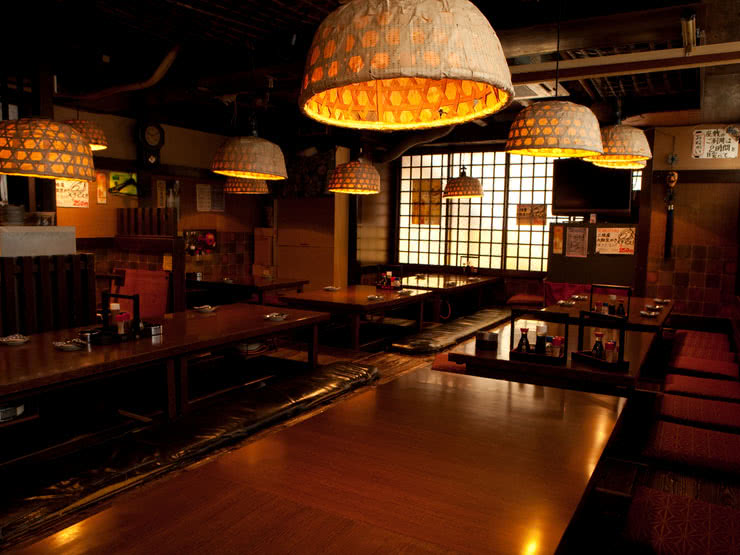 Izakaya Yokohama Sukisuki is a Japanese-style gastropub known for more than their extensive selection of domestic libations and comfortable low-key decor. They take pride in sourcing their vegetables fresh from nearby Miura city, seasoning them simply, so that each ingredient's natural character is not overpowered.
Dinner: 3,500 JPY
Taiwan Restaurant Jogenkyo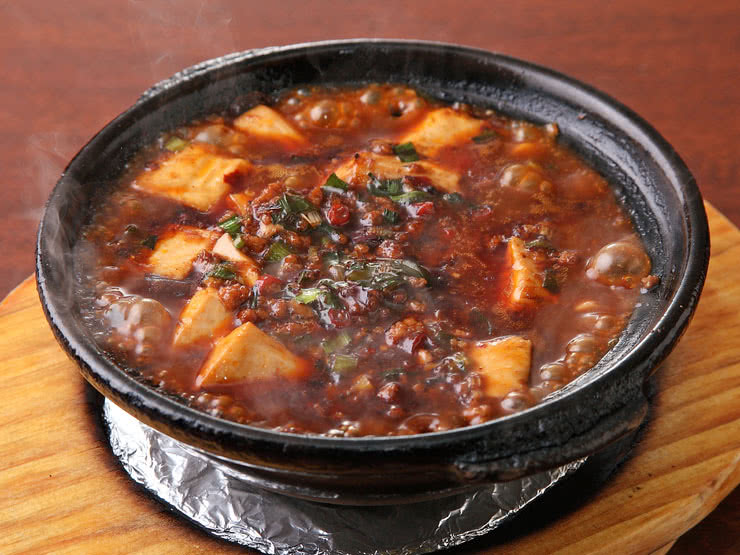 In addition to the many avenues and side streets of Japanese-style Chinese restaurants located throughout Yokohama's famed Chinatown, traveling gourmands with a craving for regional Asian flavors will delight in the delicious Taiwanese-Chinese food found at Taiwan Restaurant Jogenkyo. Enjoy beloved Taiwanese dishes like "Paiko Rice," featuring pillowy steamed sticky rice seasoned with coriander and bold Taiwanese spices served with a lightly fried pork cutlet in sweet and sour sauce. Also recommended is the house special "Cai's Mapodofu," which serves up a mouth-tingling dish of tofu and spices prepared exclusively by the head chef.
Dinner: 2,000 JPY / Lunch: 700 JPY
Oshima Yokohama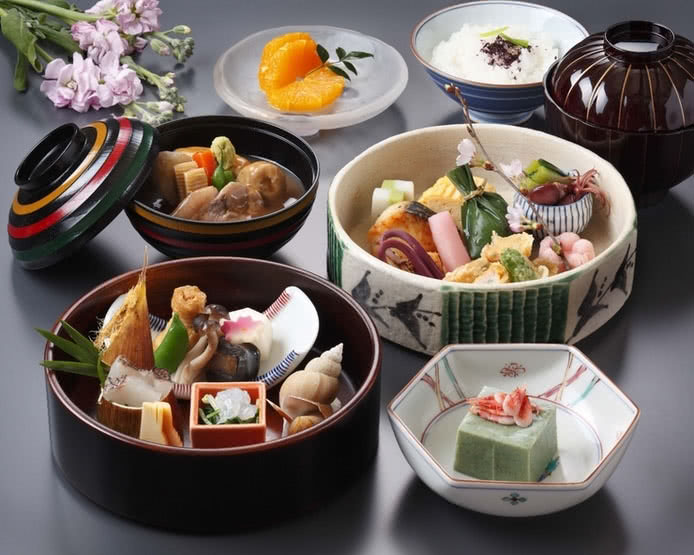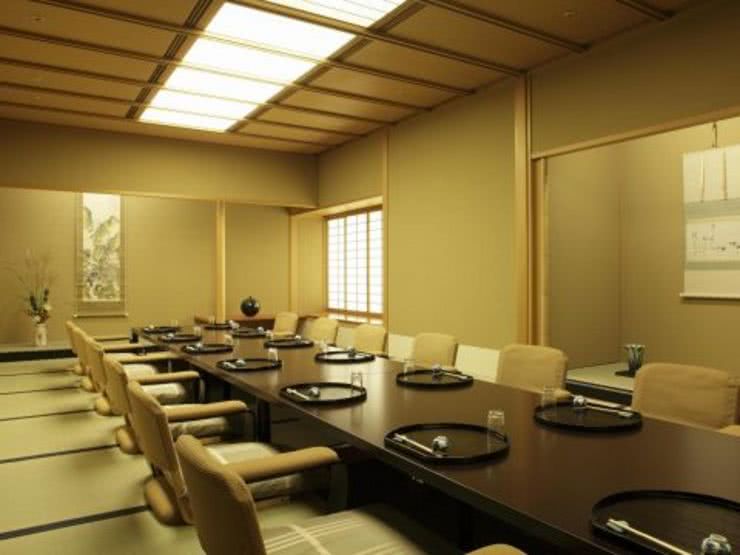 At Oshima Yokohama, take in a setting that fuses samurai and aristocratic styles with seasonal decorations while sharing in the abundance of seafood and mountain game sourced from Japan's western coastal region of Hokuriku. Their "Shiraho" bento box set makes for a particularly beautiful lunch with its tasteful display of 20 seasonal vegetables. This lunch-only set includes Oshima's signature dish "Jibu-Ni," a recipe handed down for generations featuring duck or chicken simmered in a stew of vegetables and dashi stock.
Dinner: 8,000 JPY / Lunch: 3,500 JPY
Shin Yokohama Japanese Kaishoku Ueno Sakuragi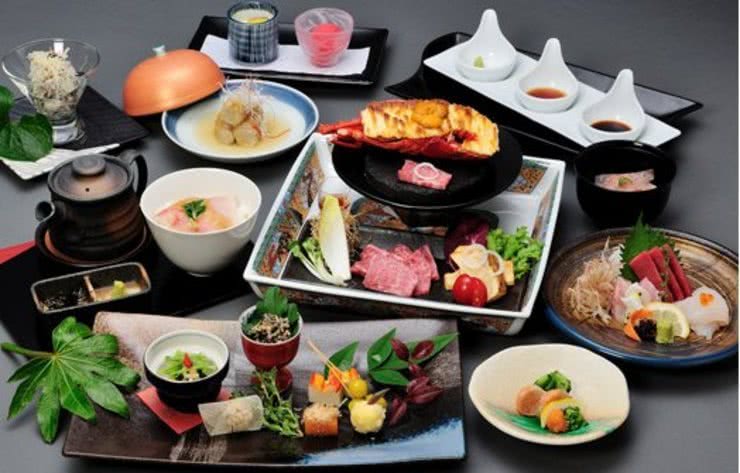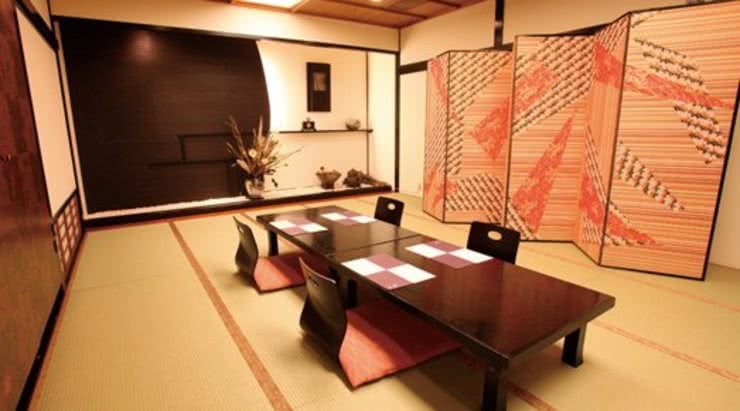 Enjoy quality Japanese food in a relaxing atmosphere with a beautiful view at Shin Yokohama Japanese Kaishoku Ueno Sakuragi. Succulent steaks are grilled to the diner's preference and feature premium Hayama beef, known for its lean-yet-tender, sweet flavor and deliciously soft bite. Delicate ingredients like Ise shrimp are grilled tableside to ensure perfect searing and texture. Despite the elegant atmosphere, no reservation is required during lunchtime service, so why not stop by for an elegant, impromptu meal?
Dinner: 3,500 JPY / Lunch: 1,500 JPY
SALONE 2007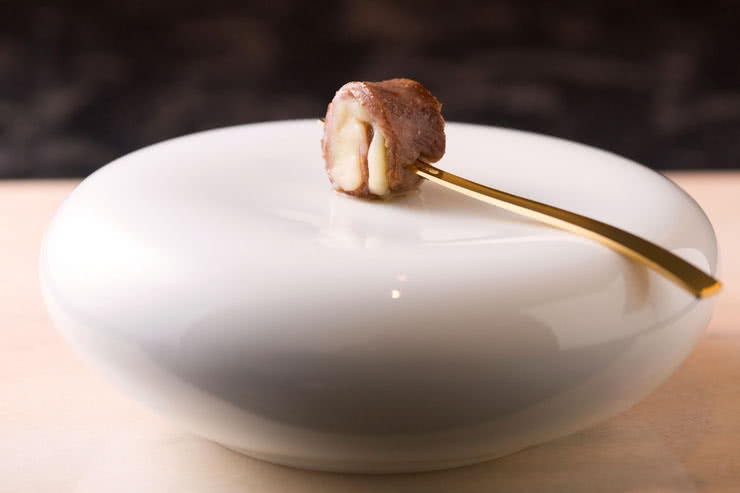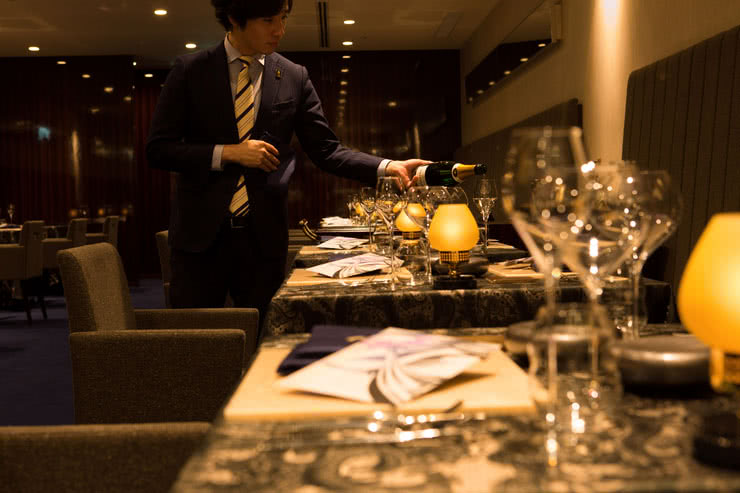 SALONE 2007 specializes in Italian fare with a focus on meeting the patron's ideal of exquisite taste, aroma, and texture. One such example can be found with their amuse-bouche "Beef Potato Truffle," which combines the refined fragrance of truffles with the rich, full-bodied flavor of Japanese beef. The restaurant also offers a selection of natural wines carefully chosen to pair well with each dish.
Dinner: 15,000 JPY / Lunch: 4,500 JPY
Yokohama Torigin Minato Mirai Branch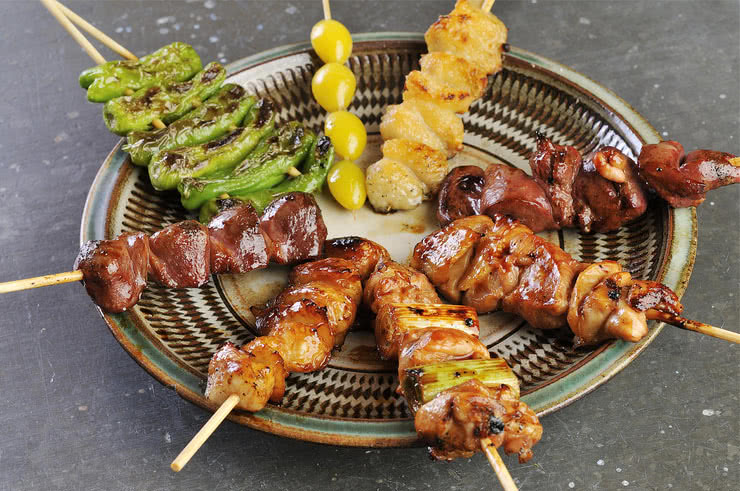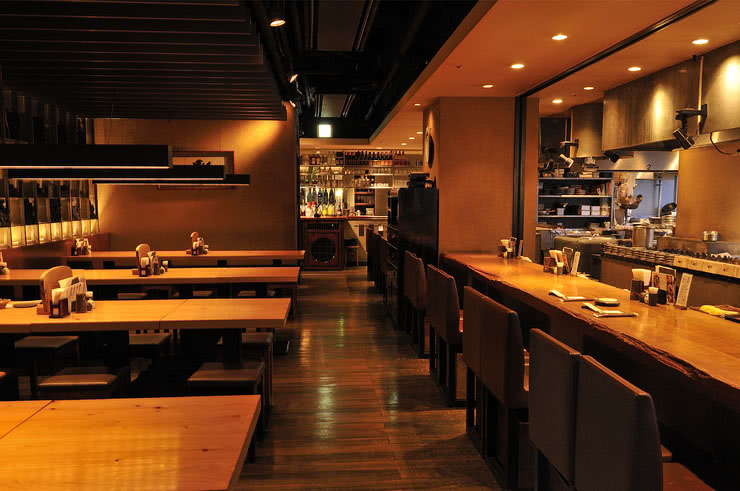 Savor a delicious selection of grilled chicken skewers sourced from locally raised poultry at the yakitori restaurant Yokohama Torigin Minato Mirai Branch. Whether enjoying chicken thigh, negima (skewered chicken and leek), tsukune (chicken meatballs), or exploring their myriad menu items, you will find Torigin's strict attention to ingredient quality comes through in every bite.
Dinner: 3,000 JPY
Yokohama Sengyo Uotora Main Branch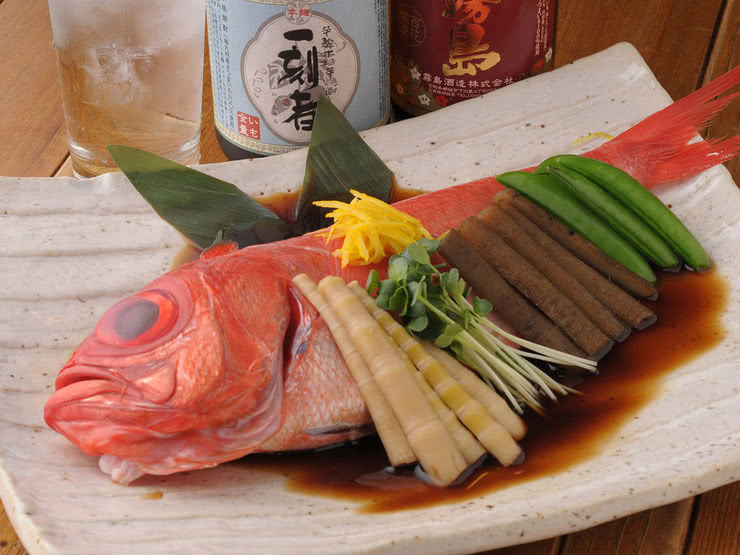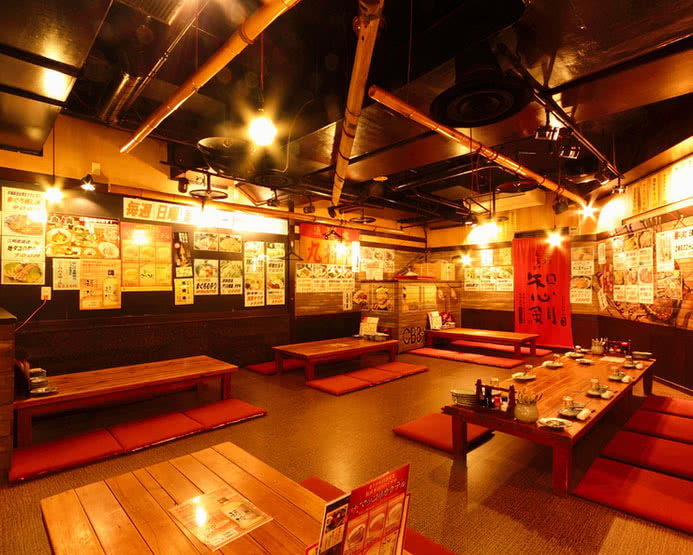 For epicureans just south of Tokyo, there may be no better place for in-season seafood, overflowing sake, and an energetic ambience than Yokohama Sengyo Uotora Main Branch. Their featured dish "Stewed Splendid Alfonsino" serves up a whole fresh sea bream that has been simmered until the fish becomes soft and flavorful, and then seasoned with sweet soy sauce for a splendid accompaniment to a brimming glass of sake.
Dinner: 4,000 JPY
Sumiyaki Shokunin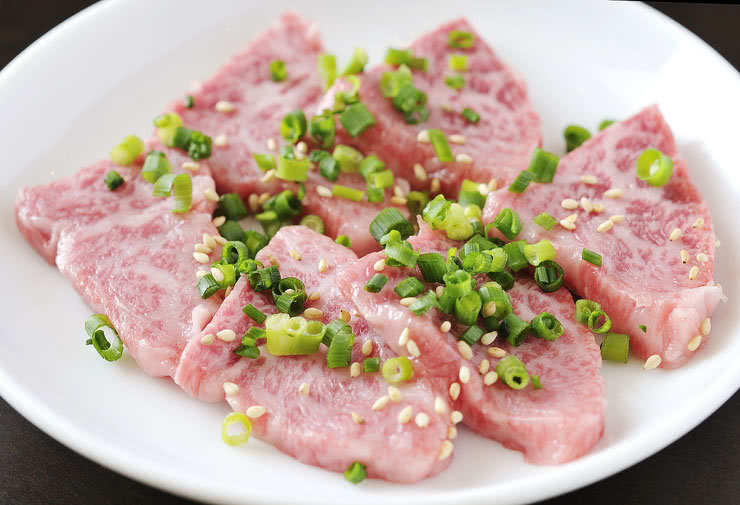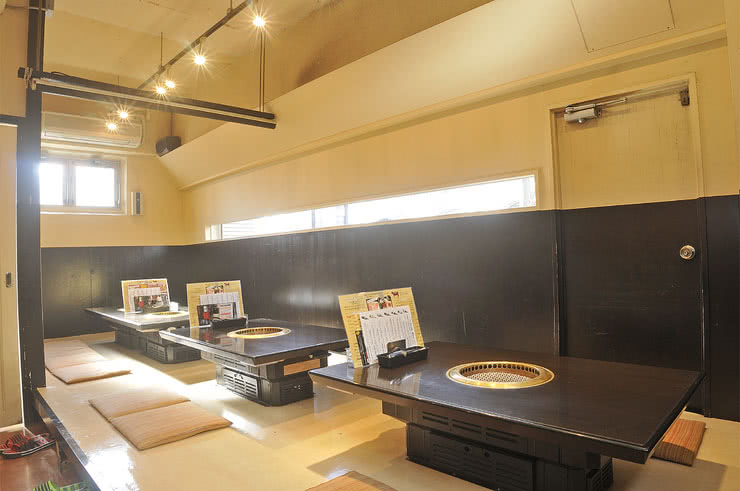 For beef connoisseurs, a visit to Sumiyaki Shokunin should be a priority while in Yokohama. Their thick cuts of domestic black wagyu beef come from top-rated A4 and A5 ranks, which have been carefully selected and aged for supreme flavor and texture. The chateaubriand steak, featuring fillets of the finest grade, is particularly noteworthy. And while Japanese barbecue is usually cooked tableside by the diners themselves, the staff of Sumiyaki Shokunin are happy to help patrons needing assistance with grilling the perfect steak.
Dinner: 4,000 JPY
Chinese Restaurant Jukeihanten Yokohama Chukagai Shinkan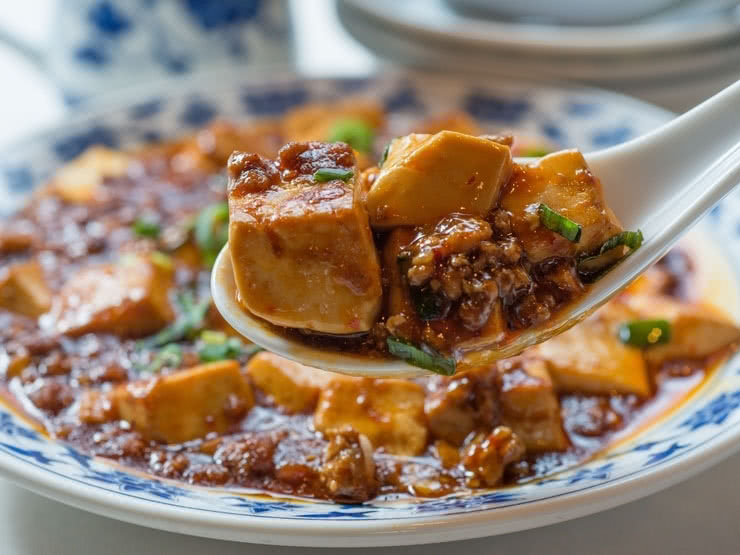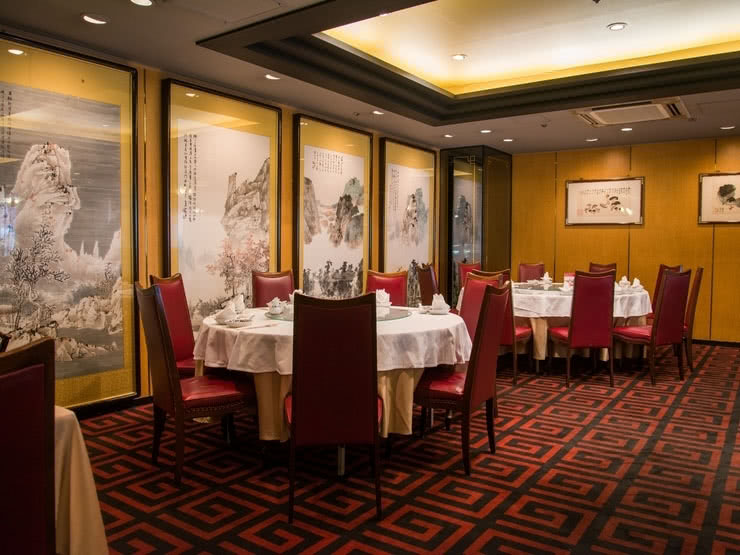 For prize-winning seafood and delightfully spicy Chinese cooking, visit Chinese Restaurant Jukeihanten Yokohama Chukagai Shinkan, located in the Rose Hotel Yokohama. Their most popular dish "Mapo Tofu" features the numbing heat of Japanese pepper flowers and a rich jiang chili bean sauce made from a blend of two types of doubanjiang paste for an addictive flavor that may have you reaching for a glass of water.
Dinner: 4,500 JPY / Lunch: 1,500 JPY
Bankoden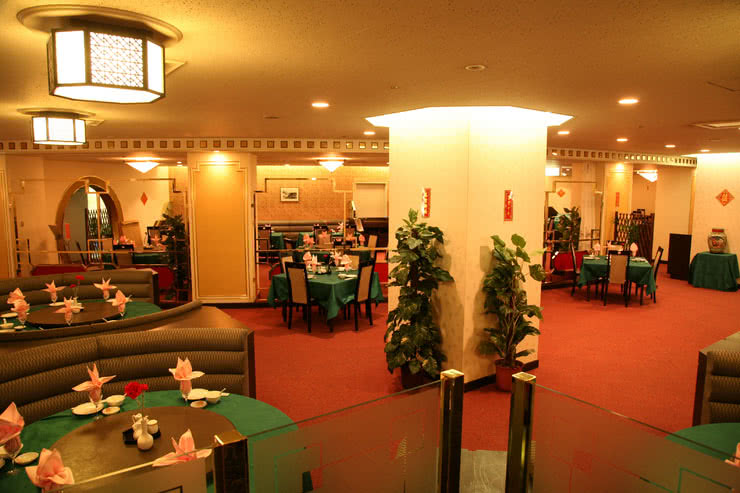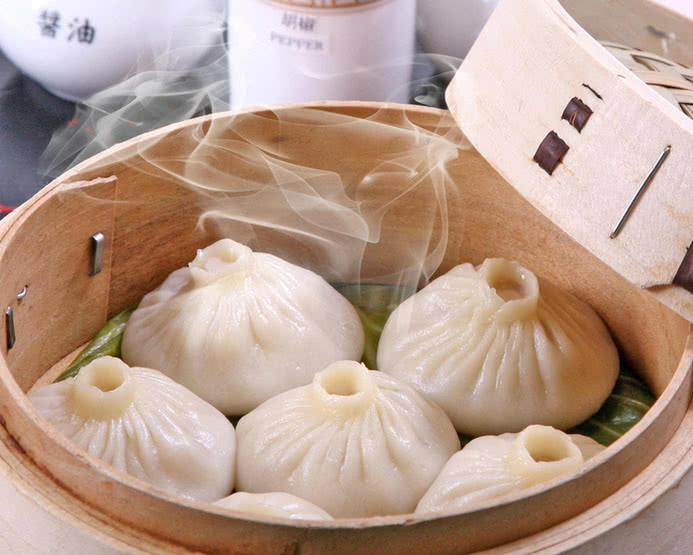 For authentic handmade dim sum, Shin-Yokohama's Bankoden offers an affordable array of irresistible culinary pleasures. Highlights include their xiaolongbao (soup dumplings) made with a chewy-yet-crispy skin filled with hot flavorful soup, and Peking Duck baked in a homemade kiln, which removes excess oil while keeping the duck meat tender and succulent.
Dinner: 4,000 JPY / Lunch: 1,200 JPY
Where to Eat in Yokohama
Those visiting Tokyo should schedule time to head south to nearby Yokohama, where the excellent varied dining options and stunning ocean views across the bay are sure to make for a memorable day trip or overnight stay. For more excellent culinary offerings, we invite you to browse Savor Japan's listings of upscale Yokohama restaurants.