Chrysanthemum Leaves
Chrysanthemum Leaves (Shungiku:
しゅんぎく

)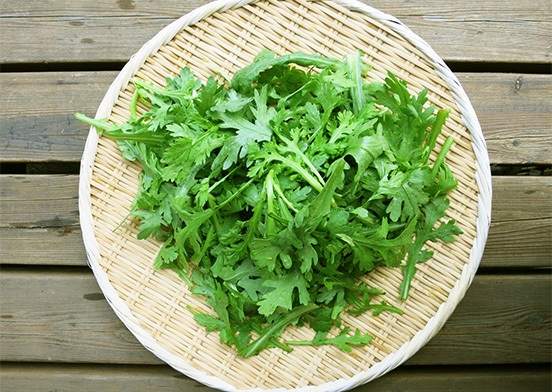 Best seasons
Jan.
Feb.
Mar.
Apr.
May
Jun.
Jul.
Aug.
Sep.
Oct.
Nov.
Dec.
Specialty areas.
Chiba-ken, Osaka Prefecture, Ibaraki-ken
Recommendation.
Nabe (hot pot) dishes. Boiled and mixed with different sauces as ohitashi or aemono (cooked salad). Flavor is distinct when sauteed or fried as tempura.