Tsumire (fish meatballs) & fish sausage
Tsumire (fish meatballs) & fish sausage (Tsumire & Gyoniku sooseiji:
つみれ・魚肉ソーセージ

)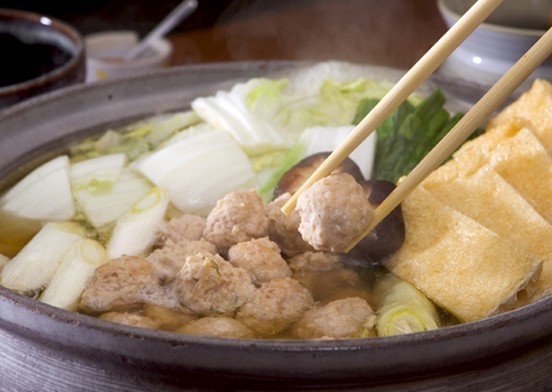 Best seasons
Jan.
Feb.
Mar.
Apr.
May
Jun.
Jul.
Aug.
Sep.
Oct.
Nov.
Dec.
Specialty areas.
Nationwide
Recommendation.
Oden, nabe (hot pot) and in tsumire soup.*Fish paste is made by adding egg and starch to ground fish. Tsumire are fish balls made from this fish paste. The fish used differ according to districts and to the catch. In the Kanto district, fish paste is made mainly from sardines and horse mackerel while in Kyushu and on the Japan Sea side, flying fish with lean tissue is used. In Hokkaido cod is used, and in Kansai district, lizardfish with white meat is used for making fish paste. To freshen the smell of fish meat, miso and ginger is often added along with shredded herbs and mushrooms. Also, chopped fish can be mixed with the ground fish paste to add texture.