Alfonsino
Alfonsino (Kinmedai:
きんめだい

)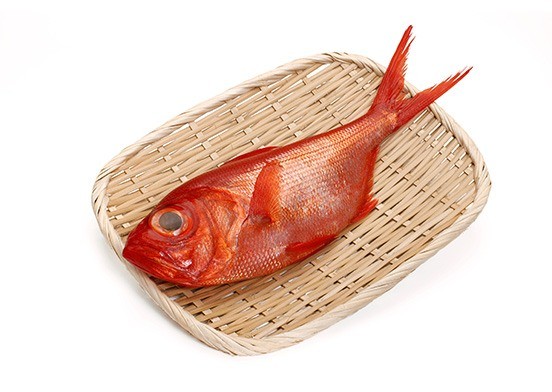 Best seasons
Jan.
Feb.
Mar.
Apr.
May
Jun.
Jul.
Aug.
Sep.
Oct.
Nov.
Dec.
Specialty areas.
Izu in Shizuoka-ken, Choshi in Chiba-ken, Shimoda port in Shizuoka-ken and around Oshima Island
Recommendation.
Sashimi, carpaccio and nitsuke (simmered) is best for this fatty fish. Acqua pazza, grilled and himono (dried) are also recommended.