Turban shell
Turban shell (Sazae:
さざえ

)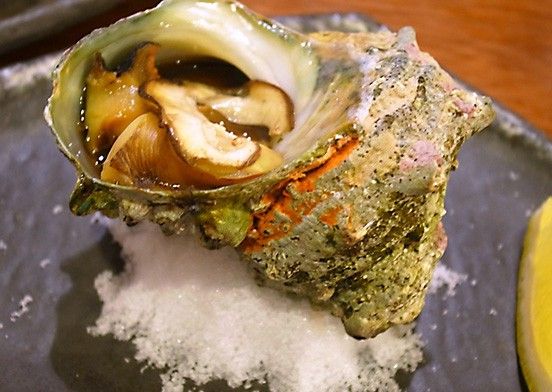 Best seasons
Jan.
Feb.
Mar.
Apr.
May
Jun.
Jul.
Aug.
Sep.
Oct.
Nov.
Dec.
Specialty areas.
Mainly from Mie-ken and Chiba-ken, also from Nagasaki-ken, Yamaguchi-ken and Ishikawa-ken
Recommendation.
Raw: Sliced and eaten as sashimi. The strong ocean fragrance and crunchy meat is delicious. Tsuboyaki: Small shells are grilled over charcoal and seasoned with a mixture of soy sauce, sake and other ingredients when the juice begins to boil in the shell. Curry: Simmered shell meat in curry sauce is a local favorite in Shimane-ken.