Mustard Spinach
Mustard Spinach (Komatsuna:
こまつな

)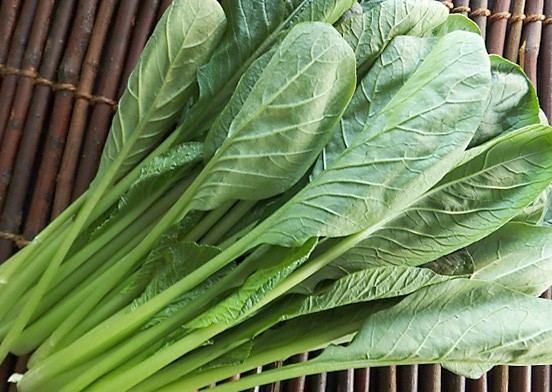 Best seasons
Jan.
Feb.
Mar.
Apr.
May
Jun.
Jul.
Aug.
Sep.
Oct.
Nov.
Dec.
Specialty areas.
Saitama-ken, Tokyo, Kanagawa-ken
Recommendation.
Boiled and seasoned with soy sauce and sprinkled with dry bonito flakes as ohitashi. Lightly soaked in soup stock and simmered as nibitashi. Boiled and mixed with mustard and soy sauce as karashiae, a popular homemade side dish.