Help desk

:
Savor Japan help desk can help English-speaking foreign visitors in Japan communicate with restaurants and make reservations between 9:00 am and 9:00 pm (Japan time. This is not a toll-free number).
Shop: 0154-22-5004 (+81-154-22-5004)
No.1
For customers who order between 5:30 p.m. and 7:00 p.m. A serve of oysters free of charge for each customer
Not valid for use with other coupons or offers / Payment by credit card not permitted / Not valid for use ordering courses or all you can drink
To take advantage of this offer, please present this coupon to restaurant staff.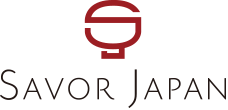 <17時半から19時までにご注文の方>人数分カキサービス
他券サービス併用不可/カード払い不可/コース、飲み放題使用不可