Help desk

:
Savor Japan help desk can help English-speaking foreign visitors in Japan communicate with restaurants and make reservations between 9:00 am and 9:00 pm (Japan time. This is not a toll-free number).
Shop: 0154-22-5004 (+81-154-22-5004)
Appearance of restaurant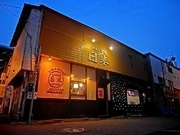 Nearest stations
JR Nemuro Main Line - Kushiro Station - 12-minute walk
A 12-minute walk from Kushiro station. Head south along Kitao-dori, turn left at Kitao-dori 2-3 and it is on your right. It is a 1-minute walk from the Hotel La Vista Kushirogawa.