Fukushima
A popular town of history, Aizu.
The kingdom of fruits.
More restaurants
Fukushima Area Map
Fukushima is the entrance to Tohoku region (northernmost six prefectures) from Tokyo, and divided into three areas: Hamadori that is facing the Pacific Ocen, Nakadori that is located between the Abukuma Heights and the Ou Mountain range, and Aizu, the deepest inland area from the Pacific coast. The most popular sightseeing area is Aizu, but each area boasts their own unique sightseeing spots. Fukushima is known as a big producing area of fruits including cherries, peaches, grapes, and apples - from June to December, seasons of many fresh and delicious fruits come one after another. There are many tourist fruit farms where you can pick and taste the fruits on the spot.
Access from major landmarks
Narita International Airport - Fukushima station
From Narita Airport to Keisei-Ueno station
Forty-four minutes (via Keisei Skyliner)
From Ueno station to Fukushima station
One hundred seventy-six minutes (via JR Shinkansen Yamabiko)
Attractions in Fukushima
Fukushima - Chef's Recommendation
Here, we introduce the truly delicious cuisine recommended by the chefs.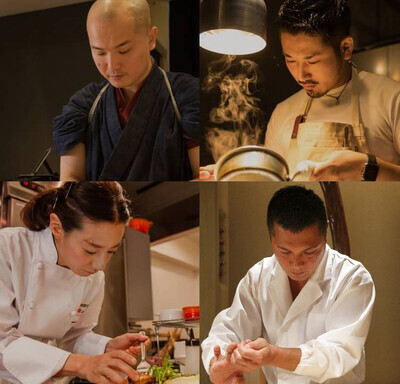 Learn more