Mito
A historic city with cultural heritages,
the home of Mito natto
Area Map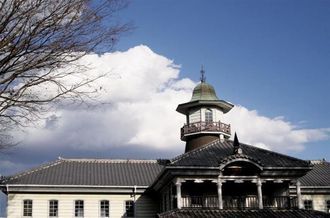 Mito City is the center of Ibaraki prefecture and has a lot of historic sites and cultural properties such as Kairakuen, one of the three most beautiful gardens of Japan, the ruin of Mito Castle, Kodokan, Mito clan's school in Edo period, and Bizenhori, a moat. Academy has been emphasized in its history therefore there are many cultural facilities in the city, such as Ibaraki Prefectural Museum of History. The Museum of Modern Art. Art Tower Mito, The Tokugawa Museum, and Mito Botanical Park. When it comes to food, natto (fermented soybeans) represents the local dietary culture. Mito natto is known for its particular flavor and quality throughout the nation. Why don't you try one?
Address
Mito Station
1- 1-1, Miyamachi, Mito-shi, Ibaraki
Attractions near Mito
Whether it will be your fist visit to Japan or you're already an experienced connossieur, our guide to things to see and places to go in Japan will cover all what you might need to know.
Landmarks