Kagoshima
The symbol is an active volcano, Mount Sakurajima.
Simple and honest but with a strong spirit.
More restaurants
Kagoshima Area Map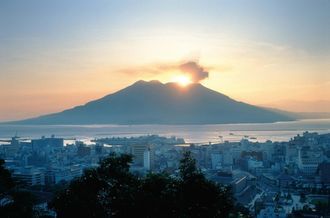 Within many isolated islands that belong to Kagoshima prefecture, Tanegashima Island embraces the Tanegashima Space Center, the only rocket launching site in Japan. The symbol of Kagoshima, Sakurajima Island has an active volcano with a smoking crater. You can visit the island by a ferry that is operating 24 hours - it's just a fifteen minutes ride from Kagoshima City, but you can enjoy the beautiful view in the Kinko Bay. The busiest amusement center of Kagoshima, Tenmonkan, is not far from the ferry landing place. You can also enjoy the local sake, Imo Shochu. It's a clear liquor distilled from sweet potatoes, and best matches with the local specialties such as Satsuma-age fried fish paste and kakuni stew of cubed pork.
Access from major landmarks
Fukuoka Airport - Kagoshima Chuo Station
From Fukuoka Airport to Hakata station
Five minutes (via Municipal Subway)
From Hakata station to Kagoshima Chuo Station
One hundred-three minutes (via JR Shinkansen Sakura)
Articles of Kagoshima
Learn more about the local culinary scene to get ready for your Japan trip.
Here are the articles to introduce the best restaurants in Kagoshima.
+ View more
- Close
Kagoshima - Chef's Recommendation
Here, we introduce the truly delicious cuisine recommended by the chefs.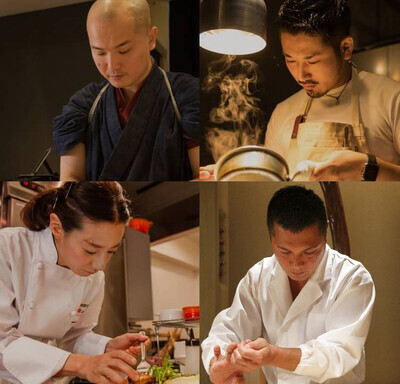 Learn more