Takaoka
City of history and tradition.
Good place for strolling around.
More restaurants
Area Map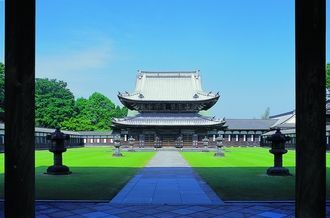 Takaoka City has 400 years of history and has preserved its craftsmanship, annual events, historic buildings and the atmosphere for long time as their traditions. Takaoka Great Statue of Buddha is one of the three greatest statues of Buddha in Japan, which is a 16-meter-high sitting statue of Amitabha, built by superb foundry technique of craftsmen and the donation from Takaoka citizens. There are many historic areas in the city such as Yama-machisuji, a street filled with fire-proofed mortar wall buildings, Kanaya town, where there are many houses with lattice bars used in facades, the ruins of Takaoka Castle, which is converted to a beautiful park, Takaoka Castle Park, and Zuiryuji Temple, a National Treasure. Fujiko F Fujio, a famous cartoonist and the author of Doraemon, was born and spent his youth in Takaoka. The Doraemon trams, which commemorates his success, is in service and has become a very popular attraction in the city.
Address
Takaoka Station
6-1, Shimozekimachi, Takaoka-shi, Toyama
Access from major landmarks
From Toyama Station to Takaoka Station
Eighteen minutes (via Ainokaze Toyama Railway)

From Toyama Station to Shin-Takaoka Station
Eight minutes (via JR Shinkansen hakutaka)