Appearance of restaurant
Nearest stations
Shimabara Railway - Isahaya Station - 5-minute walk
Cuisine

Japanese / General,Japanese / Sashimi (raw fish)/Seafood,Japanese / Kaiseki (traditional multi-course meal) / Japanese,Japanese
Average price

800 JPY
Open

9:00 am - 10:00 pm (last order )
2F "Shui Yue Lou" to be agreed
Lunch 11:00 am - 9:00 pm (last order )
1F "Honmei" last order 8: 30.

Closed

On the second Monday, regular holiday will be open if reservation is made.
Address (for taxi driver )

長崎県諫早市八天町4−20

map
Phone Number
English services

Unknown.
Credit cards accepted
Features

Lunch / Smoking allowed / Child friendly / Tatami room
Other Japanese / General,Japanese / Sashimi (raw fish)/Seafood,Japanese / Kaiseki (traditional multi-course meal) restaurants in Isahaya, Nagasaki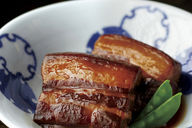 Nagasaki, Nagasaki

Japanese,Japanese / General / Local Japanese / Shippoku cuisine (Nagasaki round table fusion)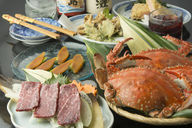 Nagasaki, Nagasaki

Japanese,Japanese / General / Sashimi (raw fish)/Seafood / Whale meat