Appearance of restaurant
Nearest stations
Tobu Tojo Line - Shinkawa-bashi Station - 15-minute walk
Unagi and Koi fish Ponpokotei
うなぎ・鯉 ぽんぽこ亭
Cuisine

Japanese / General,Japanese / Chicken,Japanese / Unagi (eel) / Japanese,Japanese
Average price

3,402 JPY
Open

11:00 am - 8:45 pm (last order 8:00 pm)

Closed

Tuesday
Tuesday is a regular holiday. Please contact us for temporary closure.
Address (for taxi driver )

埼玉県川越市藤間151−7

map
Phone Number
English services

Unknown.
Credit cards accepted
Features

No smoking / Child friendly / Tatami room / Counter seating available / course meals / Take out

*Please add a special request for inquiries regarding smoking/non-smoking.
Other Japanese / General,Japanese / Chicken,Japanese / Unagi (eel) restaurants in Kawagoe, Saitama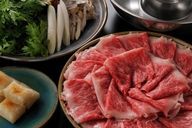 Kawagoe / Higashimatsuyama, Saitama

Kaiseki (course menu),Japanese / Shabu-shabu (boiled meat slices) / Kaiseki (tea-ceremony dishes) / General
Articles of Kawagoe/Higashimatsuyama
Learn more about the local culinary scene to get ready for your Japan trip.
Here are the articles to introduce the best restaurants in Kawagoe/Higashimatsuyama.
+ View more
- Close