Takayama
One of the three most beautiful festivals in Japan with 500 years of history
Takayama festival
More restaurants
Area Map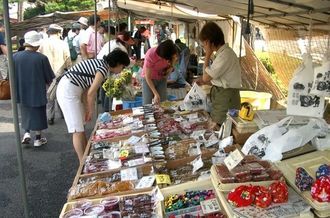 Takayama City is famous for Takayama festival, which history can go back to latter 16th century. The festival is held twice a year, in April and October. Accompanied with Japanese traditional music "Ohayasi" and "Gagaku," and lead by lion-like costumed Shisimai. Magnificent splendid float goes around the city. The landscape of the festival has illuminated beautifully in the middle of darkness, it looks like a fantasy world. Many old houses remain intact, which still retain the ambience of the 16th century. Takayama had been developed as a castle town and you can enjoy the nostalgic atmosphere. Morning Fairs, Miyakawa fair and Zin-yamae fair start from 7 o'clock every morning. Fresh vegetables, fruits and pickles are available and you enjoy shopping from variety of choice and the heartfelt conversation with Obacyan, the local shopkeepers of senior women. The morning fairs attract many tourists.
Address
Takayama station
1-22-2, Showamachi, Takayama-shi, Gifu
Access from major landmarks
From Gifu station to Takayama station
One hundred twenty-two minutes (via JR Limited Express Hida)
Articles of Takayama
Learn more about the local culinary scene to get ready for your Japan trip.
Here are the articles to introduce the best restaurants in Takayama.
+ View more
- Close