Aso Shrine
Brings you the luck for love and marriage. Power spot providing the great power of Mt. Aso to you.
More restaurants
Area Map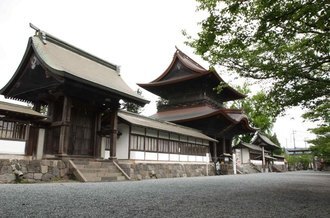 Aso Shrine is said to have been built in 282 B.C. at the age of Emperor Korei. It is the main shrine of Higo (the old name of Kumamoto), and used to be a national grand shrine. Twelve gods including the god who developed Aso area, Takeiwatatsu-no-mikoto, are enshrined. It is also known as a high-rank shrine that owns over 500 subordinate shrines all over Japan. In the precincts you can find a rare "parallel approach," a fortune stone that is said to make your wish come true, Takamatsu Pine that is said to bring you a good luck, and a tanka inscription of Nishimoto Kiyoki. Shrine 1, shrine 2, shrine 3, the tower gate, Shinko gate, and Kangyo gate are designated as National Important Properties. The tower gate is one of the three great tower gates in Japan. The shrine is known as a power spot, making the crater of Mt. Aso as the object of worship. Men and women of various ages - it is always crowded with people throughout the year.
Address
Aso Shrine
3083, Ichinomiyamachimiyaji, Aso-shi, Kumamoto
Access from major landmarks
Kumamoto Station - Aso Shrine
From Kumamoto Station to Miyaji Station
One hour forty-one minutes (via JR Hohi Line)
From Miyaji Station to Aso Shrine
Approx. Fifteen minutes by walk
Attractions near Aso Shrine
Whether it will be your fist visit to Japan or you're already an experienced connossieur, our guide to things to see and places to go in Japan will cover all what you might need to know.
Destinations
Articles near Aso Shrine
Learn more about the local culinary scene to get ready for your Japan trip.
Here are the articles to introduce the best restaurants near Aso Shrine.
+ View more
- Close