Curry is one of the most popular dishes in Japan that has been enjoyed since the early Meiji period. During that time, Japanese people started to eat British-style curry and other Western foods as a way to emulate modern Western culture. Over time the flavor of British curry, which is based on Indian curry, became sweeter with a more mild flavor to suit the Japanese palate, and the dish came to be known as a Japanese dish called "kare raisu" (curry rice).
People's love for curry rice eventually opened up the way for Indian curry to become popular in Japan, and these days it's easy to find quality Indian food in Tokyo as well as other bigger cities. Indian restaurants are widely interspersed amongst the ramen shops, beef bowl joints, and other inexpensive meal options. While many people in Japan think of Indian food as just curry, naan, and rice, there are a wealth of Indian dishes that can be enjoyed. It's also common to find restaurants that serve both Nepalese and Indian food. Read on for eight tasty Indian and Nepalese restaurants to try in the Tokyo area.

Looking for Indian Food in Tokyo? Try These 7 Restaurants.
Indian & Nepalese Restaurant Sansar Shinjuku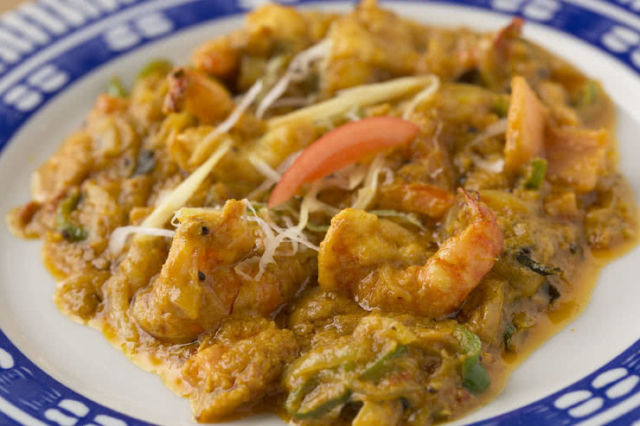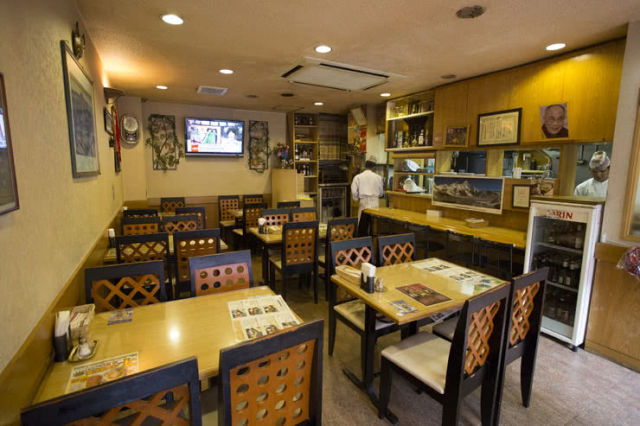 Sansar is a restaurant serving Indian and Nepalese cuisine in the busy Shinjuku ward. Enjoy home-style cooking with tasty dishes such as Prawn Masala Curry, which provides a perfect blend of shrimp and coconuts. Be sure to try the Nepalese specialty "Gundruk", made from dried daikon radish and cauliflower leaves, which are slightly salted and seasoned with spices for a superb tartness that's rare to taste in Japanese cuisine. The cozy restaurant interior and homely atmosphere provide a welcome reprise from the hustle and bustle outside.
Dinner: 1,900 JPY / Lunch: 800 JPY
Indian & Nepalese Restaurant Masara Hut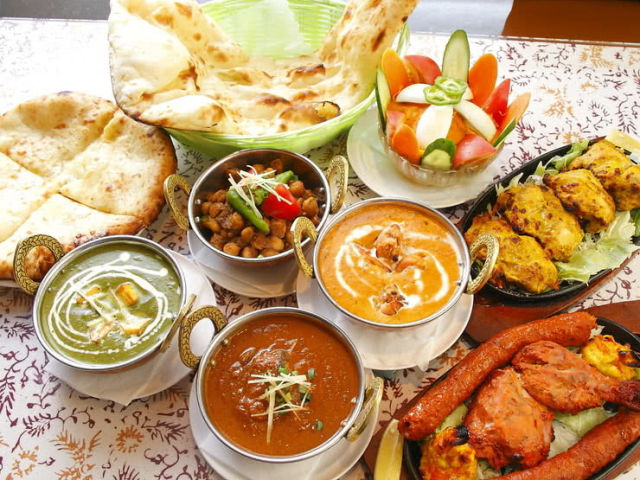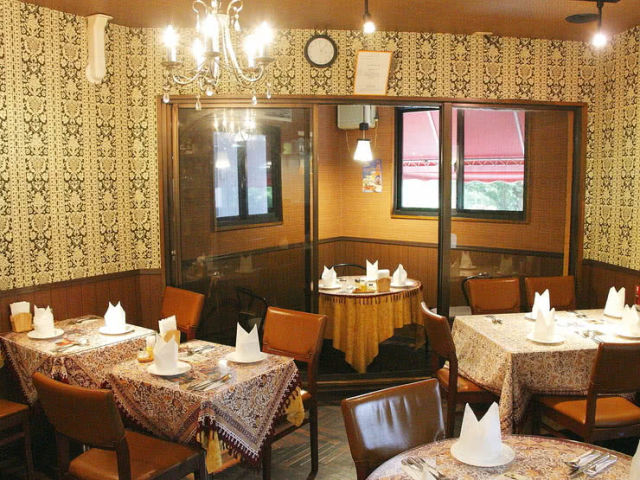 Discover original Indian food in Tokyo at Indian & Nepalese Restaurant Masara Hut, located just one minute from Harajuku Station. Their mutton curry, a popular dish in India, is made with spices imported direct from India. The meat is stewed for many hours to soften the gamey scent of the mutton, and to create a full-flavored curry with a luscious texture. Be sure to also try the Chana Masala, a dry curry made with vegetables and chickpeas—a staple of Indian cuisine—for a dish that goes well with alcohol.
Dinner: 2,000 JPY / Lunch: 1,000 JPY
Nepalico Komazawa Branch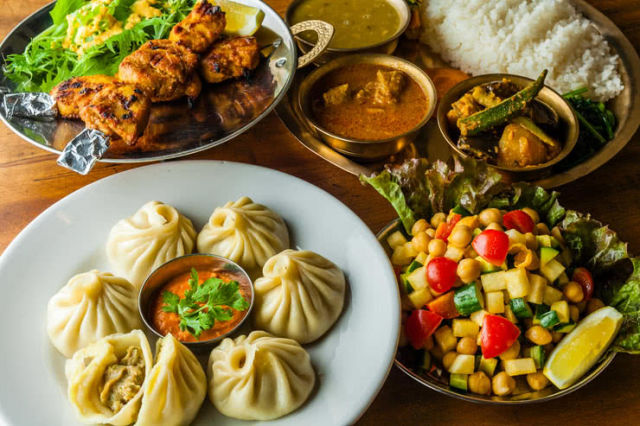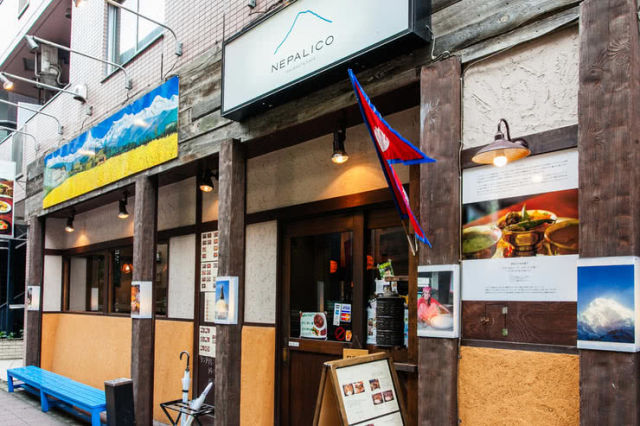 Nepalico, located in the neighborhood of Komazawa in the southwest Tokyo, offers Nepalese cuisine made with a wonderful fusion of spices. Their specialty is Nepal's national dish, Dal Bhat, which consists of rice, lentil soup, and other side dishes such as spicy achar chutney. The lentils are flavored with turmeric for a mild but deep flavor. Other spices, such as cumin and coriander, are used with great precision in dishes like Tarkari mixed vegetables.
Dinner: 3,000 JPY / Lunch: 1,000 JPY
NIRVANA New York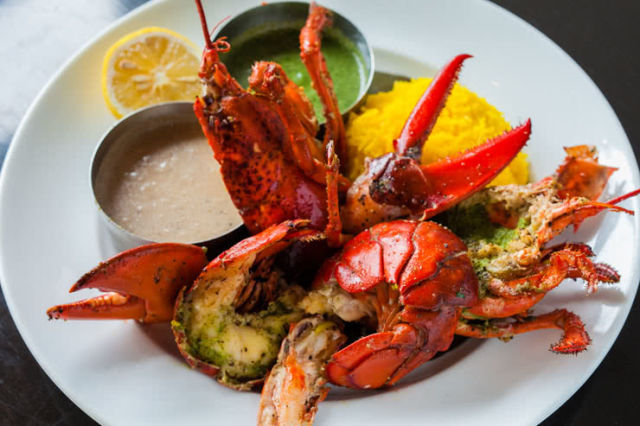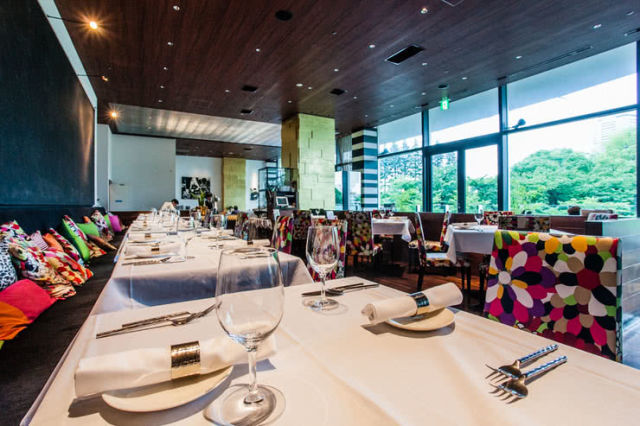 NIRVANA New York, located in the trendy Tokyo Midtown area, is an Indian restaurant in Tokyo that offers impressive presentation of staple Indian dishes. The Tandoori Chicken features local pedigree chicken marinated in yogurt and spices and grilled to perfection in a sizzling tandoori pot. Their specialty dish Masala Steam Pot with Ginger Flavored Rice is made with masala flavored chicken, mutton, or beef steamed together with organic vegetables in an earthen pot. NIRVANA New York's leafy greens are freshly sourced from Miura peninsula, while their root vegetables come direct from Ishigaki Island, which has a similar climate to India that's optimal for growing vegetables for Indian cuisine.
Dinner: 5,000 JPY / Lunch: 2,100 JPY
Dining Bar Little George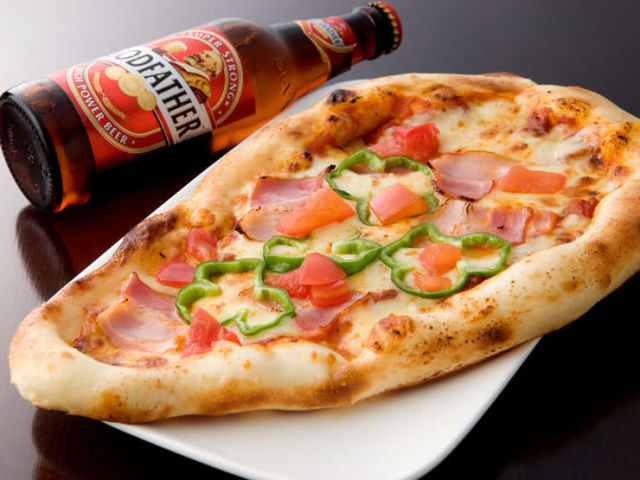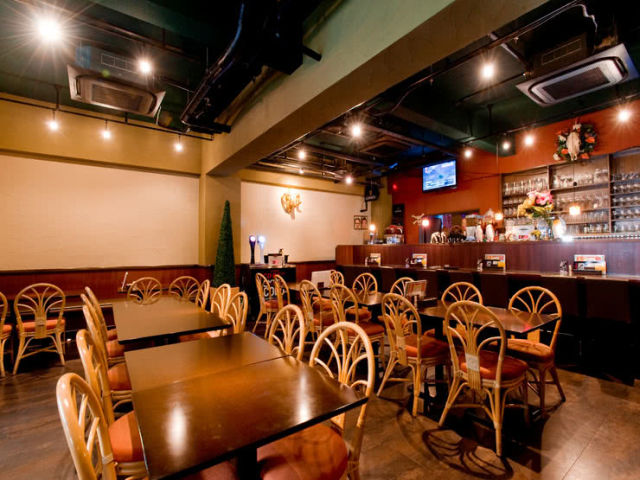 Try a unique twist on Indian food in Tokyo at Dining Bar Little George, which serves Naan Pizza, a unique house blend of flours for a crust that's halfway between naan bread and traditional Italian pizza. The dough is grilled on one side over charcoal before it's put in the oven, giving it a traditional tandoor flavor. The pizza is topped with an authentic Indian curry made with a homemade blend of spices mixed by hand. Dining Bar Little George also offers a range of authentic curries—all handmade—in a relaxed and casual atmosphere.
Dinner: 2,000 JPY / Lunch: 750 JPY
SITAL Kichijoji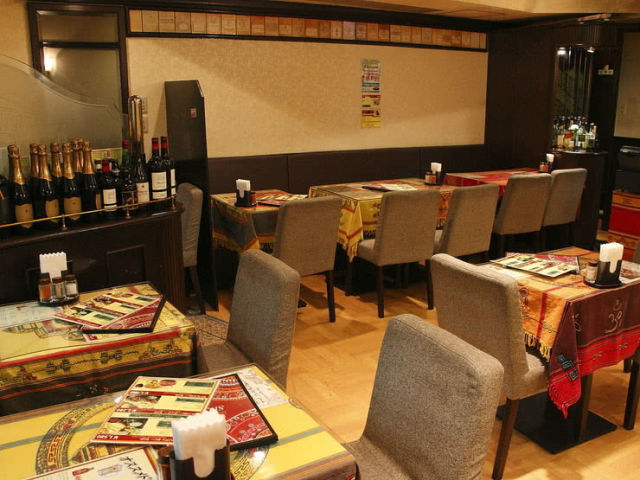 SITAL, located in the trendy Western suburb of Kichijoji, offers authentic vegetarian Indian cuisine that can be enjoyed by the whole family. Their Vegetarian Thali features a choice of two curries with plenty of vegetables, from spinach and cheese to eggplant and potato, bean, and mixed vegetable. For those with young children, the restaurant offers a special children's curry meal featuring an extra mild chicken curry, rice, cheese naan, salad, and juice.
Dinner: 4,000 JPY / Lunch: 1,000 JPY
Spice Restaurant Gara Nishiikebukuro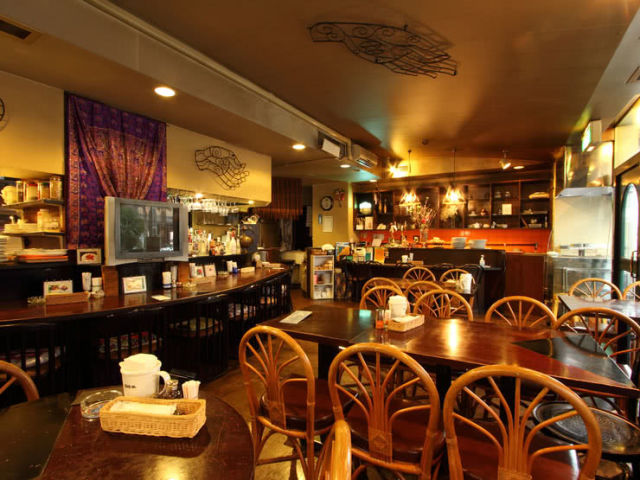 Find chic, upscale Indian restaurant in Tokyo, try Spice Restaurant Gara in Nishi Ikebukuro. Their famous Butter Chicken is made from cashews, butter, and fresh cream along with a select spice bouquet for a creamy, full-bodied flavor. Their naan is baked in an in-house tandoor, and the aromatic fragrance wafts through the restaurant. Be sure to try one of their many varieties of naan flavors, including apple, pumpkin, and even orange.
Dinner: 2,500 JPY / Lunch: 800 JPY
Indian Restaurants in Tokyo Will Provide the Fresh & Flavorful Indian Food You've Been Craving
Disclaimer: All information is accurate at time of publication.
Publish-date: Aug 09 2017 Update-date: Aug 06 2019