To Live = To Make Sushi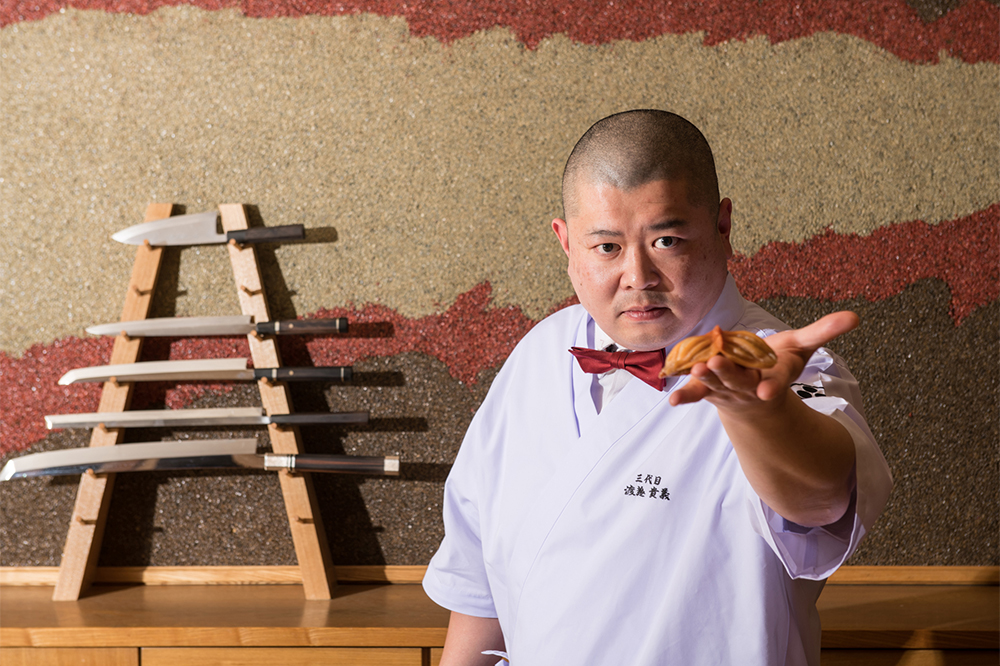 ―Were you originally interested in succeeding Teruzushi?
No. In fact, I was fascinated with French cuisine when I was in elementary school. Then, during my teenage years, I devoted myself to Judo, but becoming a professional was not quite my dream. I was always halfway through. However, today, I live to make sushi. My dedication to sushi is completely different. To be honest, I became committed to sushi only recently―in these two to three years. After training at a Japanese cuisine restaurant for three years, I experienced two years of sales. I was not earnestly trained by the predecessor, so even I am surprised of becoming so attracted to making sushi.
―Your visual impact is outstanding. When did you start this approach?
Four years ago, we unexpectedly encountered a 300-year-old Japanese cypress on sale. Until then, we stored ingredients behind the counter just like any ordinary local sushi restaurant. I wanted a change after being part of the restaurant for more than a decade. That's why I made the counter completely open, presenting myself more. Plus, I wanted to surprise my customers by entertaining them with big knives. Finally, I invented an easy pose that everyone can recognize as Teruzushi's, so that they too can imitate and spread the word about the restaurant.
―Nowadays, local areas of Japan are vitalized more than ever, even surpassing Tokyo. There are local restaurants that express themselves through social networks and they are full of unique qualities.
Thank you. I contact Chef Tashiro from TOBIUME almost every day. As we've known each other during hard times, doing challenging things with him is very exciting.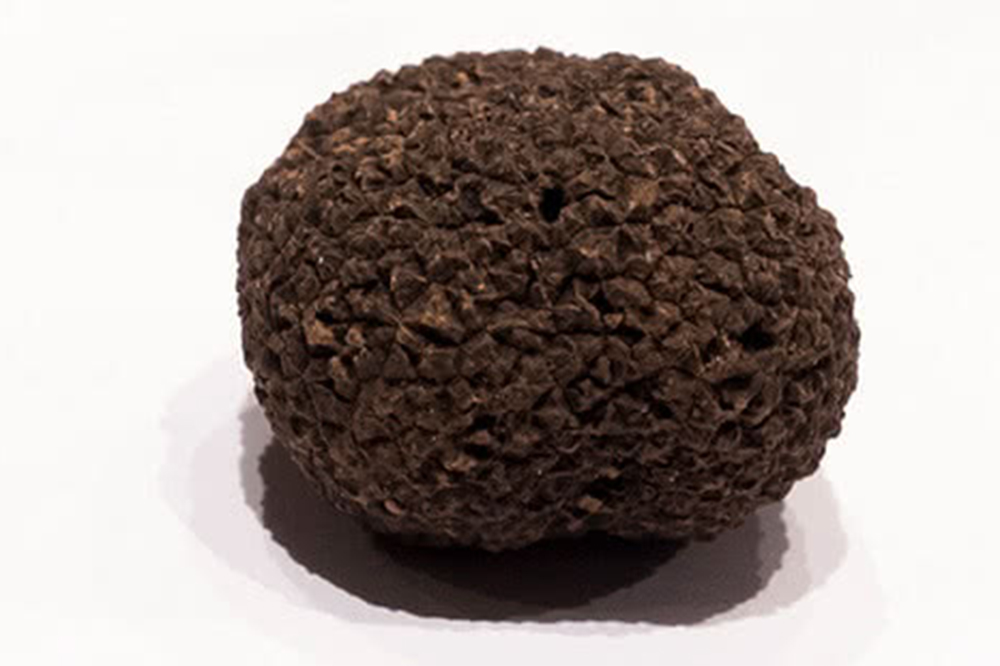 The Secret Behind Teruzushi's Delicious Sushi