Becoming the Leading Figure of French Cuisine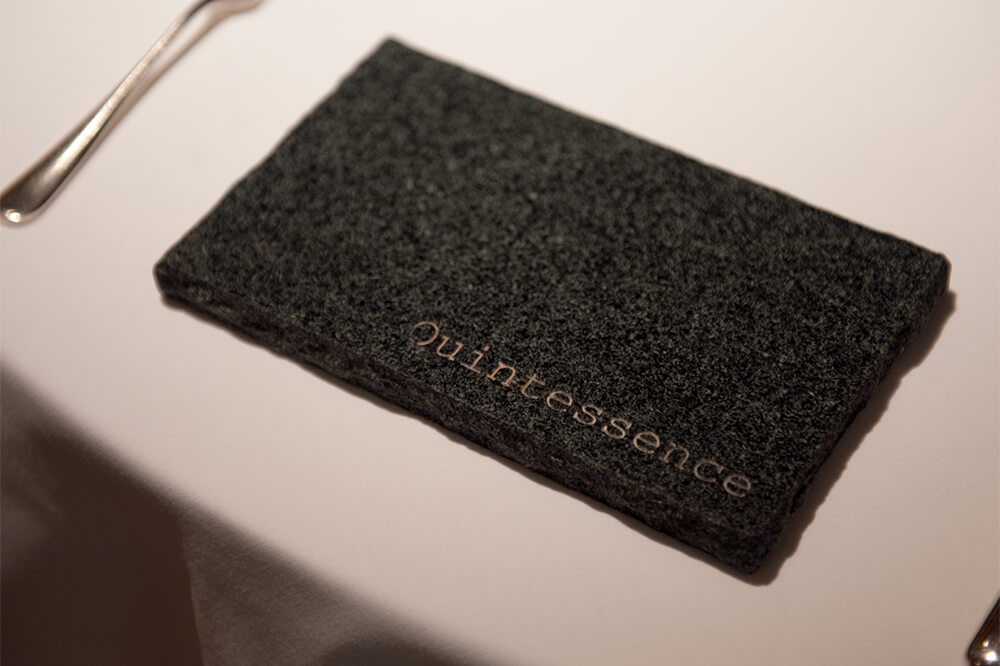 ―Quintessence was rated three stars by Michelin a year after its open and obtained the title ever since. How did you do it?
Since I am in the position of being evaluated, I can't say for sure. However, I feel that my faithful attitude towards my work has been recognized.
―Being the top is often accompanied by solitary and lots of hard work, but you make it look so easy.
It's not easy at all. However, my staffs will be worried if I am in a panic, so I consciously try to stay calm.
What Quintessence Represents
―On your website it reads, "Quintessence strives to create a new form of "cuisine contemporain" and new standards in French cuisine." What did you intend by this quote?
The early traditional French cuisine had many challenges in storing and transporting ingredients, as the infrastructure was underdeveloped. Today, they arrive so fast―even ingredients from France arrive only in few days. In fact, fish from Tokushima Prefecture that I purchase every day, arrive by 10:00 am on that day after making a call at 4:00 am.
Living in this kind of a rich environment, we need to reconsider whether the traditional culinary method is appropriate or not. Though we shouldn't forget the past, I would always like to think about the possibilities of what can be done today.
―Not only in the decoration of the dishes, you've eliminated interior decorations such as flowers, paintings and music, successfully creating a space where guests may purely concentrate on their meals. Your philosophy in the name Quintessence is well reflected on how the restaurant is.
A dish will always be in its best state when it is just made. Thus, serving the dish as quickly as possible is very important. I always ask my staffs to remember that a dish deteriorates every second. If the taste is to be spoiled because of the garnishing, there's no need to do that. That is how I think. Of course, the beauty of the decoration is important, but it's also important not taking time in it.
How It All Started
―Did you cook from your childhood?
Yes. Since my parents were both working, they usually returned home at 6:00 pm and prepared dinner by 8:00 pm. This seemed to be very difficult for them. One day, my parents called a family meeting with the children demanding, "From now on, you guys need to help out too. Otherwise you won't be having dinner." This was the start of my culinary life. I was the only one among the children who was interested in cooking and my parents were very happy about it. When I cook, they would always thank me. Being appreciated by adults as a child is quite a rare experience, right? This exhilarated me and I feel this is one of the reasons I came to love cooking so much.
―What attracted you to Chef Takahashi?
My mother loved cooking books and had many of them. In one of the books that my mother recommended, I discovered Head Chef Takahashi from La Mer in Shima Kanko Hotel. I strongly desired to work under him.
Chef Takahashi earned his renowned position when he was 30 years old. From that point, he discontinued all the previous menus such as beef stew and deep-fried shrimp and decided to serve a 30,000 JPY French course, which was extremely expensive for the time. His success in such a local area must be rooted in his high-leveled consciousness. He persisted in using only Mie Prefecture ingredients. If he discovered an oyster farm in Mie, he would first try to improve the taste by making the forest cleaner. This way of thinking was very advanced for me.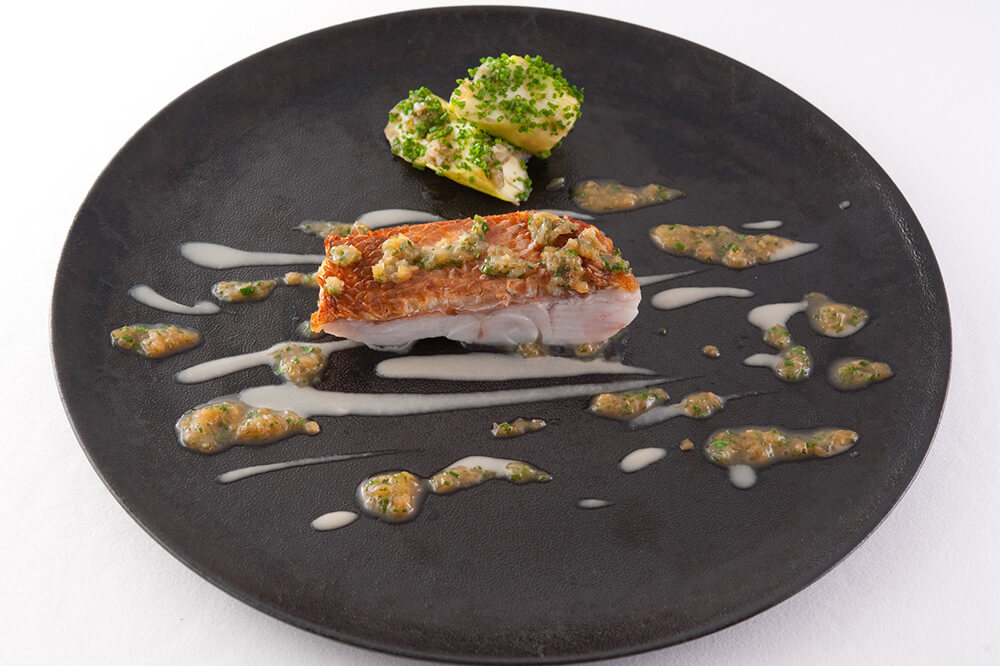 Going to France with Just a Ticket
―After training in La Mer in Mie Prefecture and K M in Tokyo, you've departed for France without even deciding where to stay when you were 26 years old. How many restaurants did you train in France?
First, I worked at three restaurants in Paris, and then at one restaurant in Southern France. Finally, I revisited Paris and trained in L'Astrance opened by Pascal Barbot.
I began my journey with a brasserie and decided to work at a one-star restaurant. After that, I trained at a two-star restaurant, and then at a three-star. I wanted to experience differences between the number of stars. However, what I learned from it was that ratings don't matter. After the three-star restaurant, I worked at L'Astrance, a restaurant in Paris which only had one star at that time. However, their dishes were more delicious than the three-star restaurant that I had worked at. I even quitted the restaurant for L'Astrance.
―What did you like the best about L'Astrance?
I felt that everything was at a higher level. Though a small restaurant with only twenty seats, they used better ingredients with more sophisticated skills than the other three-star restaurants. At first, I couldn't keep up with their level.
―What was so different about their techniques?
Originally, Chef Pascal was a sous-chef for five years at a three-star restaurant, L'Arpège. Although the owner Chef Alain Passard is known for inventing a low-temperature cuisson―a unique process of low-temperature and long-time roasting―it is Chef Pascal who actually prepared the meat in the kitchen. His cooking process was the most efficient, only taking time in what is necessary and was not conventional. That was the big difference.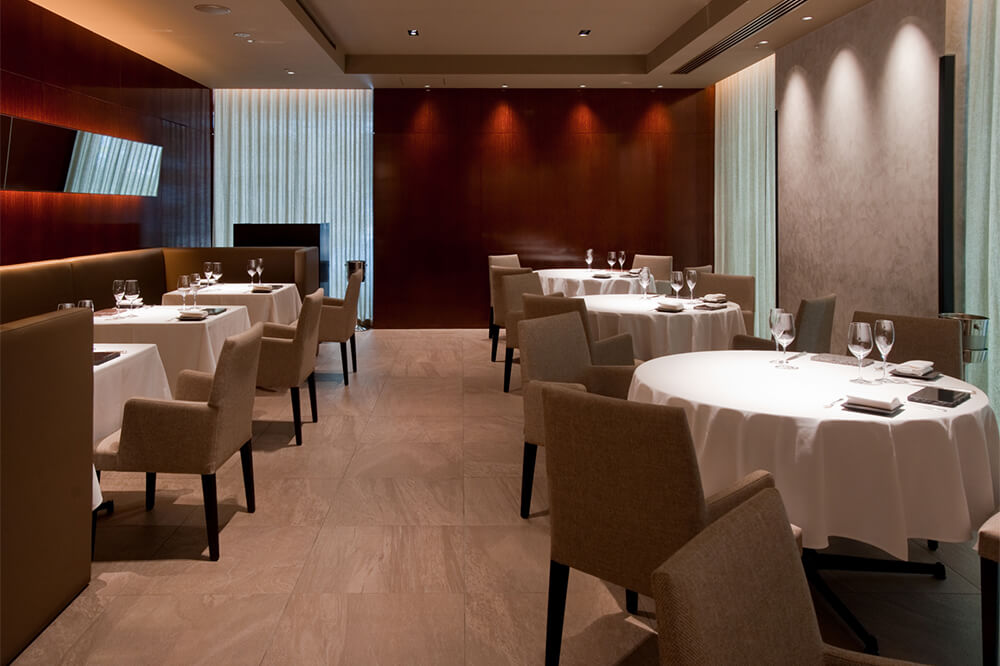 ―What did you earn from this experience?
For a long time, I had learned traditional French cuisine. Therefore, Chef Pascal's contemporary ways had a big impact on how I cook today. In this way, my experience at L'Astrance is the basis of my style.
―Bringing what you earned back to Japan, you have established your first restaurant in Shirokanedai, Tokyo. Did you originally have a dark brown space in mind?
Yes, everything was decided. Back in France, when I closed my eyes, the image of the restaurant would appear―the number of seats, the cost, and more.
Fusion of Tradition and Uniqueness
Today, we live in an age where we have to truly embrace uniqueness and it is difficult for a common dish to be recognized. I feel that terms such as "French cuisine" and "Italian cuisine" might not be used in the future. At the same time, I truly cherish French cuisine. From long ago, previous generations have pursued the perfect recipe for truly delicious dishes. Forgetting all that would be disrespectful and we have to take advantage of that. Thus, I am very aware that I am making French cuisine. Not only am I creating "Chef Kishida's cuisine," I need to further innovate French cuisine with knowledge and technique fermented by the predecessor.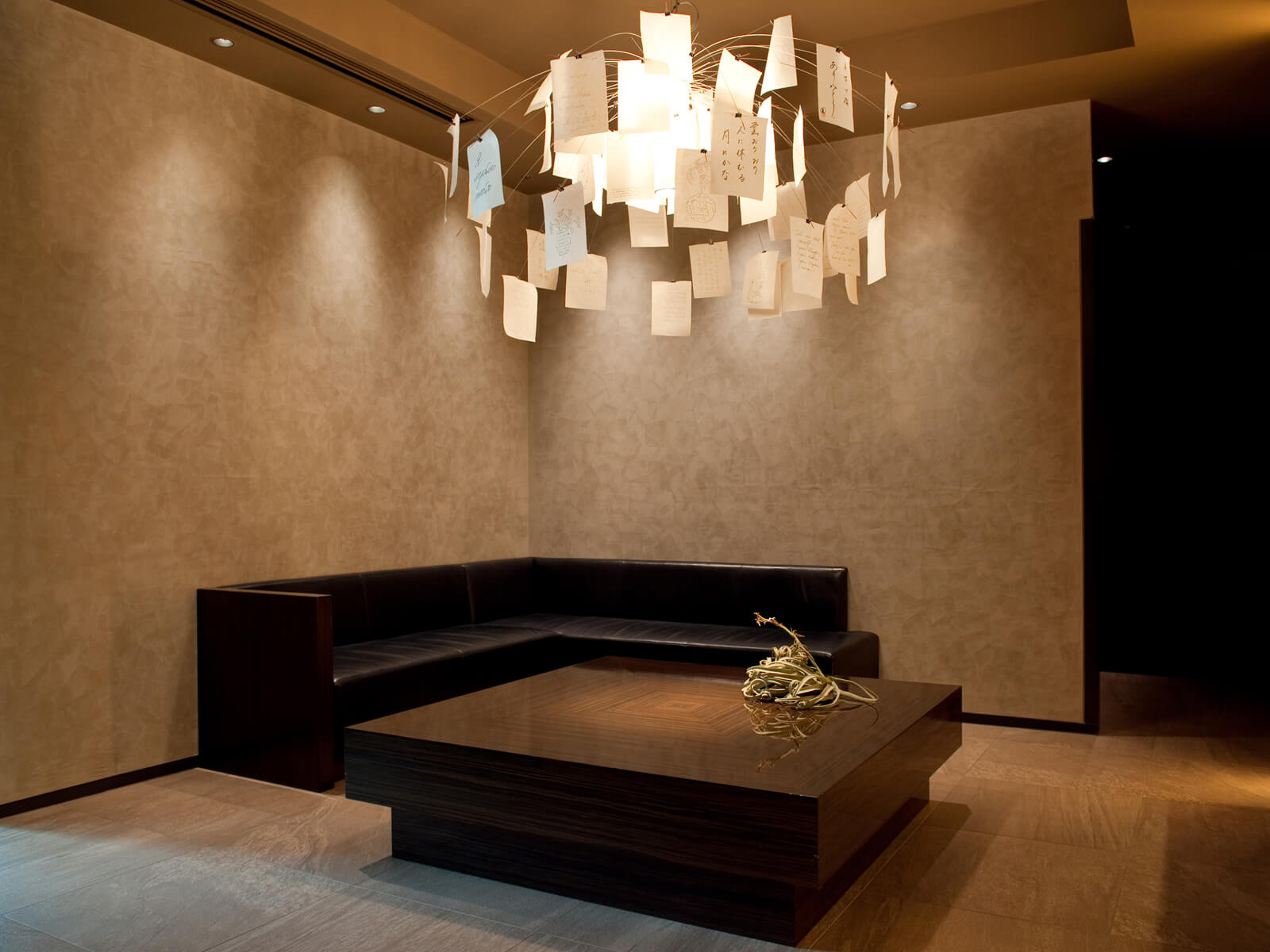 Learn More
Previous Interviews