Asahikawa
A town of nature & culture
with a lot of cultural facilities.
More restaurants
Area Map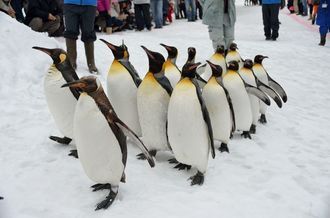 Asahikawa, the central city of the northern Hokkaido, is the second largest city in Hokkaido and accommodating many cultural facilities including a traditional art museum, a science museum and a sake brewing museum. One of the most popular attractions in Asahikawa is the Asahiyama Zoo. The zoo is very famous for its unique way of raising the animals with carefully developed exhibition spaces designed to showcase animals' natural behavior. At the Daisetuzan National Park, the largest national park in Japan not far from the city, you can enjoy a nature experience such as trekking and cycling.
Address
Asahikawa city office
9 6-jodori, Asahikawa-shi, Hokkaido
Access from major landmarks
From Sapporo station to Asahikawa station
・Eighty minutes (via JR special express super kamui)
Videos
SAVOR JAPAN merged with Cozy Japan, a travel information site on November 28, 2017.