Iwate
Varity of good local cuisine, a home town of folklore
More restaurants
Iwate Area Map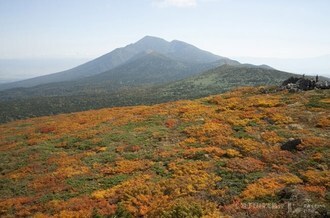 Iwate is one of the biggest prefectures in Japan, but the transportation to sightseeing spots are not well-developed, so it is a good idea to rent a car to fully enjoy the variety of attractions it offers. Iwate is known for a variety of good local cuisine, including the rich sea foods caught at the long sawtooth coastline of Sanriku, Wanko noodle and chilled noodles in Morioka city, valuable Iwate short-horn Wagyu beef, and the best Wagyu beef, "Maezawa Beef," as well as fresh vegetables produced at local areas all around the prefecture. You can also enjoy many hot springs with a good scenery. Why don't you relax and enjoy the local cuisine?
Access from major landmarks
Narita Airport - Morioka station

From Narita Airport to Keisei Ueno Station
Forty-four minutes (via Keisei Skyliner)
From Ueno station to Morioka station
One hundred thirty-one minutes (via JR Shinkansen Hayabusa)
Attractions in Iwate
Whether it will be your first visit to Iwate or you're already an experienced connoisseur, our guide to things to see and places to go in Iwate will cover all what you might need to know.
Destinations
Landmarks