Okinawa
Subtropical resort islands with beautiful coral reefs
More restaurants
Okinawa Area Map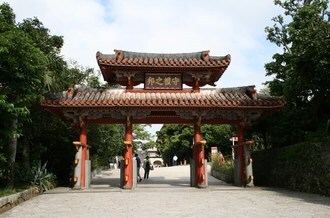 Okinawa, once prospered as Ryukyu Kingdom, is a subtropical island prefecture surrounded by the sea of coral reefs. It consists of forty-eight residential islands that are grouped into three areas; Okinawa islands, Miyako islands, and Ishigaki islands. Each of the area has their unique culture and language, and offers white sand beach, tropical fish, and coral reefs as well as many historic and cultural heritages -- Shuri Castle, for example, is registered as a world heritage. There are many other spots worth visiting, including Nakagusuku Castle and the flagstone streets reminiscent of ancient times of Ryukyu Kingdom era. For lunch, we recommend you to enjoy Okinawa Noodle. You can find restaurants serving the local cuisine here and there throughout the area.
Access from major landmarks
From Naha Airport to Kenchoumae station
Twenty minutes (via Yui Rail)
Attractions in Okinawa
Whether it will be your first visit to Okinawa or you're already an experienced connoisseur, our guide to things to see and places to go in Okinawa will cover all what you might need to know.
Destinations
Landmarks