>Tokyo's first Thai restaurant, Chiang Mai, opened in the Yurakucho area in 1979. In those days, not many people in Japan were familiar with Thai food and it was difficult for the restaurant to source authentic ingredients from Thailand. But the Japanese owner, who worked at the consulate and wanted to be able to enjoy Thai food in Japan, is said to have used his connections to get the necessary ingredients, and the restaurant soon became a popular lunchtime spot among office workers in the Marunouchi, Yurakucho, and Ginza areas. While Chiang Mai closed its doors after roughly 30 years, the popularity of Tokyo Thai restaurants has continued to grow and grow. Read on for some of the most popular Thai food in Japan, and some of the best Thai restaurants in Tokyo at which to enjoy it.

What to Eat at Thai Restaurants in Tokyo
Tomu Yamu Kun (Tom Yum Goong)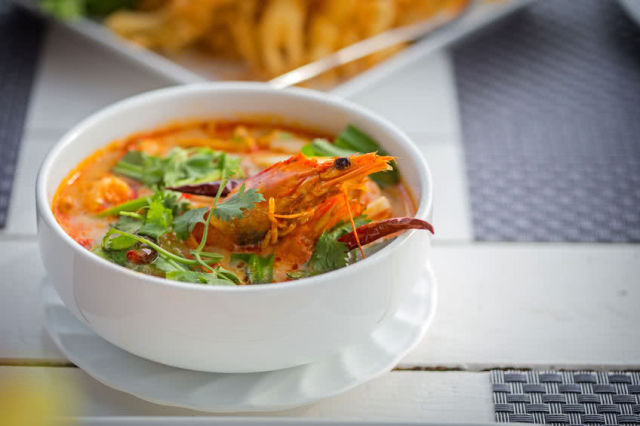 Tom yum goong is a hot and sour soup made with lemongrass, kaffir lime leaves, and shrimp. It has a distinctive red color and can be made very spicy, although the spice is typically toned down to suit the Japanese palate. When it was first brought to Japan, tom yum goong was advertised as one of the "Three Great Soups of the World" in addition to French bouillabaisse and Russian borscht. The bold sourness of the soup that differed greatly from Japanese flavors, as well as the soup's international flair, has made tom yum goong a big hit in Japan.
Gapao (Pad Krapow)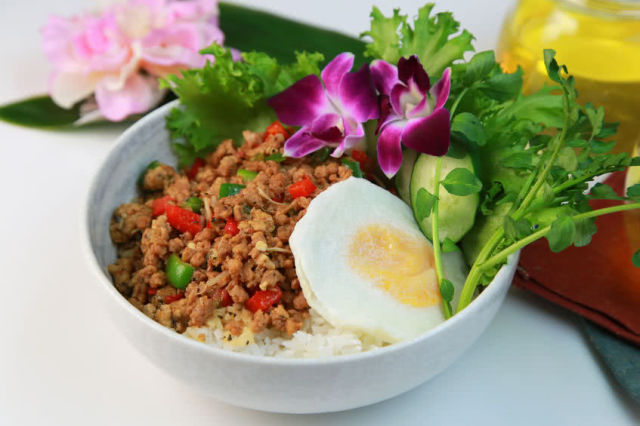 Pad krapow, known as "gapao" or "gapao rice" in Japanese, is a stir fried dish of minced pork and Thai holy basil that's eaten with rice, usually served with an egg fried sunny side up. It's one of the most popular Thai foods in Japan and is often seen on lunch menus and in
bento
lunch boxes.
Harusame Sarada (Yum Woon Sen)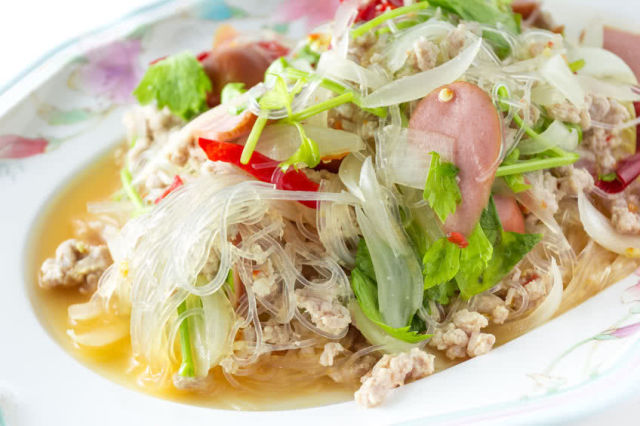 Harusame sarada
is the Thai dish
yum woon sen
, a spicy glass noodle salad with crispy minced pork and fresh lime. In Japan, the dish is usually served with minimal spiciness as many Japanese people tend to have a lower tolerance for spicy food.
Pad Thai

Pad thai is a famous street food from Thailand, featuring stir fried rice noodles, egg, and tofu flavored with fish sauce, sour tamarind fruit, and sugar. It's topped with fresh bean sprouts and roasted peanuts for extra texture and added crunch. Along with
gapao
rice, pad thai is one of the most well-known Thai dishes and can undoubtedly be found throughout Thai restaurants in Tokyo and the rest of Japan.
Somu Tamu (Som Tam)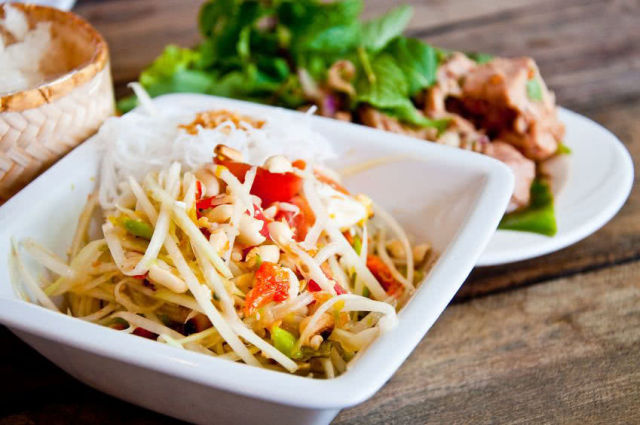 Som tam
is a green papaya salad featuring finely julienned green papaya served in a tart dressing of fish sauce, sugar, chili, garlic, and lime. In Thailand,
som tam
is the most popular dish among women and in Japan, it's also highly popular due to its healthy image—do keep in mind that there is quite a bit of sugar in the dressing.
Raapu (Larb)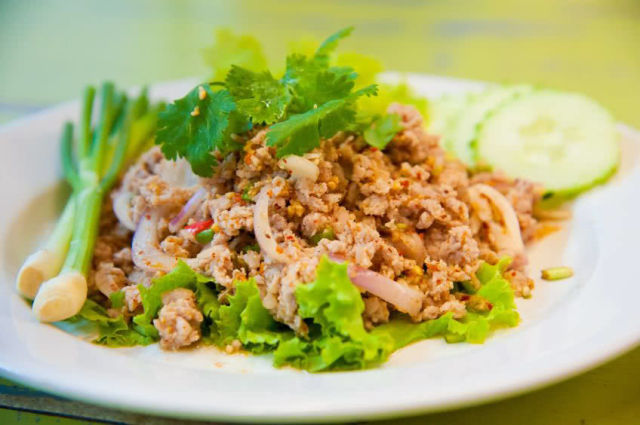 Larb is a meat-based salad from northern Thailand that can be made with chicken, beef, pork, duck, or fish. It's seasoned with fish sauce and lime and served at room temperature in a set with sticky rice and vegetables or a green papaya salad.
Massaman Curry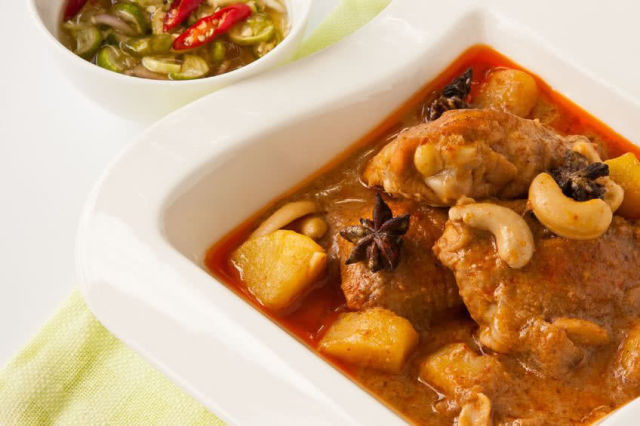 Massaman curry is a Thai curry dish of chicken and potatoes that is greatly influenced by Persian cuisine, using spices not commonly found in other Thai foods such as cinnamon, cardamom, and nutmeg. The dish is said to get its name from the Thai phrase for "curry of the Muslims." In addition to chicken, massaman curry can be made with beef, duck, or tofu and less commonly with pork, although the pork version is not halal.
3 of the Best Thai Restaurants in Tokyo
Sha Tom Yum Kung Pochana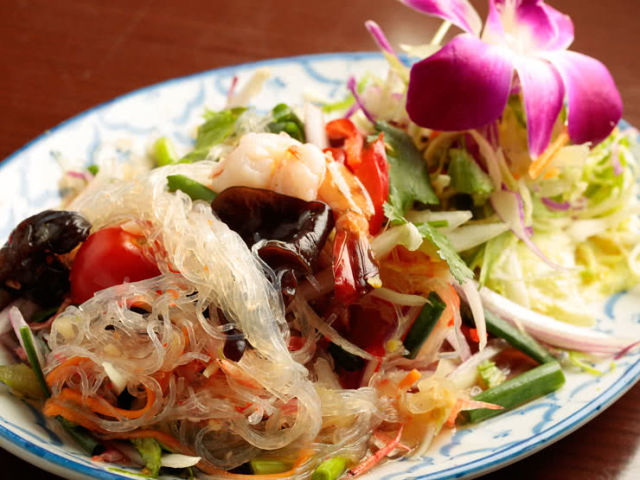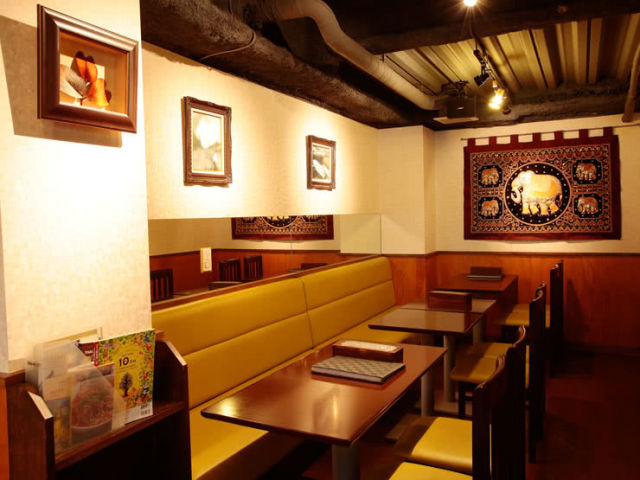 For authentic Thai dishes at a reasonable price, visit Sha Tom Yum Kung Pochana located across from the Marui Building in Ueno. A native Thai chef heads the restaurant, and the food is served up with very generous portion sizes. Look for favorites like "Pa Pia Sod" (fresh spring rolls) and Yum Woon Sen noodle salad. Highly popular for both lunch and dinner, this is one of the best Thai restaurants in Tokyo.  
Dinner:
 3,000 JPY /
Lunch:
1,000 JPY
Read More
Celadon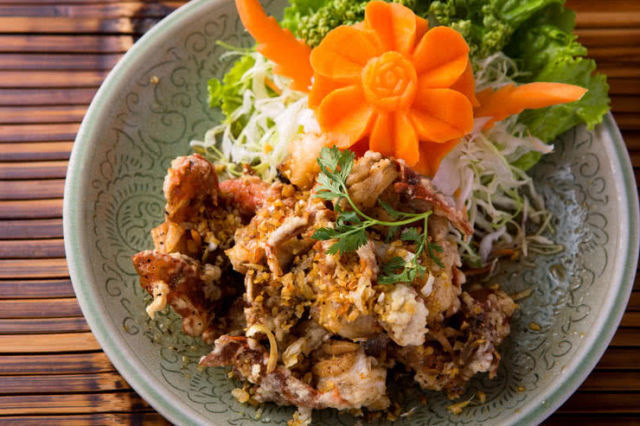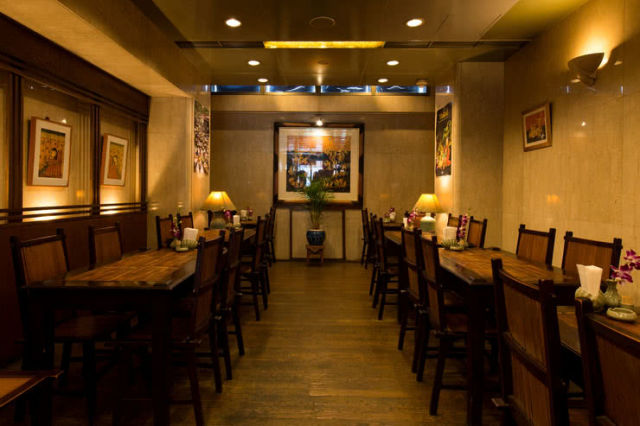 When searching for Thai restaurants in Tokyo, authenticity should be one benchmark. Celadon, located in the quiet Hatagaya neighborhood of Shibuya, aims to create a dining experience that transports visitors to Thailand, with a teak and bamboo interior and restaurant staff clad in traditional Thai garb. Their "Black Pepper Soft-Shelled Crab" uses crab direct from Thailand cooked with black peppers for a stimulating spiciness and aroma, and sprinkled with fried garlic and garnished beautifully with carrots. The friendly, hospitable service at this restaurant makes it a relaxing place to savor a meal.
Dinner:
 3,500 JPY / 
Lunch:
 1,000 JPY
Read More
Rajapruk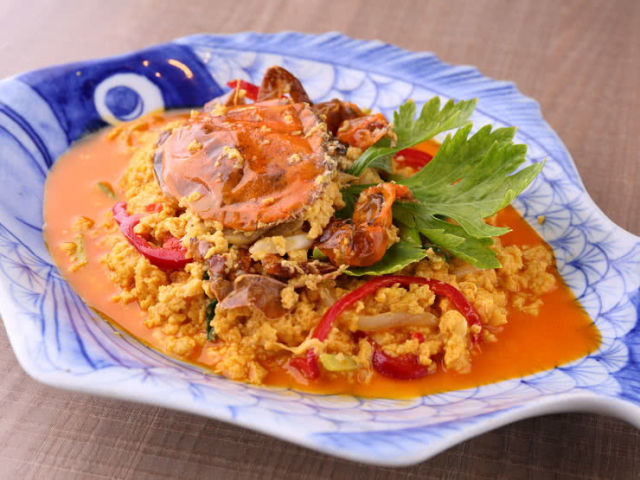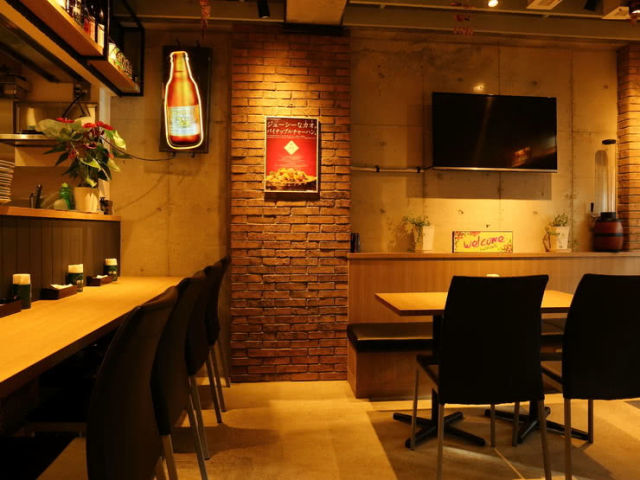 Discover delectable Thai food in the trendy Ebisu-Daikanyama area at Rajapruk. Their specialty "Som Tam" features smooth cuts of green papaya in a tart and spicy salad with a refreshing flavor. Enjoy it together with dishes like "Poo Pad Pong Curry," a mild curry of fluffy eggs stir-fried with crunchy soft-shelled crab, or "Khao Op Sapparot," a lavish dish of spicy fried rice cooked with shrimp, squid, scallops, and other seafood and served in a half-pineapple. Everything from the spices and seasonings used for cooking to the restaurant's interior furnishings were imported to Japan, for an atmosphere that truly feels like being in Thailand.
Dinner:
 3,000 JPY / 
Lunch:
 1,100 JPY
Thai Food in Japan Means Savor Japan
Thai cuisine is a great option when looking for a break from the usual Japanese fare. When a craving for Thai food in Japan strikes,
look no further than Savor Japan for the best listings of restaurants in Tokyo
and all throughout the country.
Disclaimer: All information is accurate at time of publication.
Publish-date: Sep 08 2017 Update-date: Aug 06 2019