Starting "Alter Ego" and Inventing Soup Pairing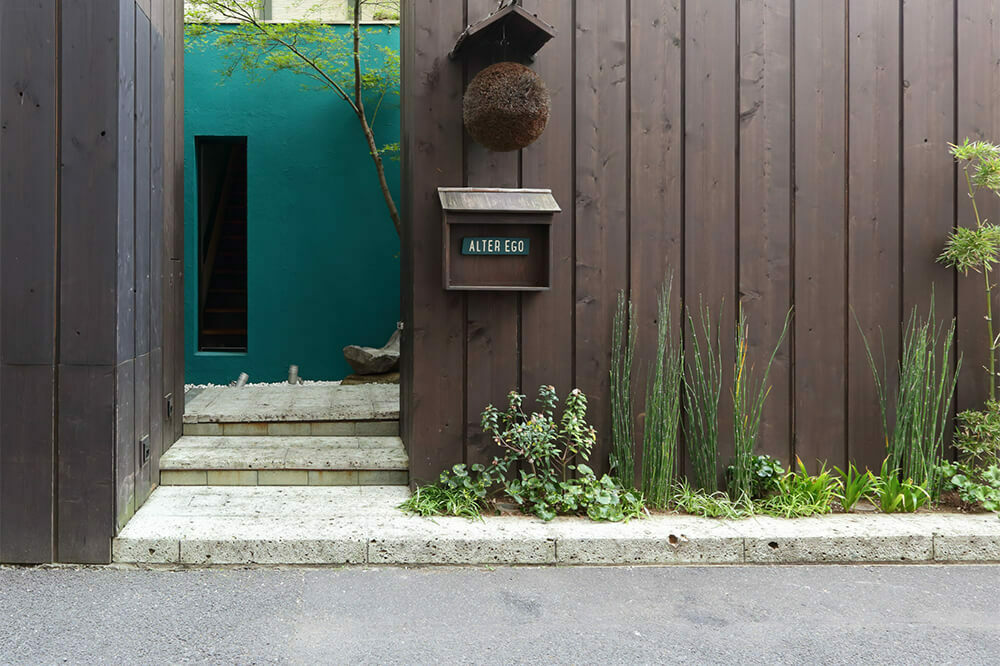 ーWhat is the meaning behind "Alter Ego"?
It means "another me" in Italian and English. I asked Hidehito Hirayama, who was my sous-chef of 3 years back at Ristorante TOKUYOSHI in Milan, to be the head chef. Alter Ego's concept is "equilibrio," or balance. The theme is how to balance the food. One of the things we do with this theme is soup pairing. We choose an ingredient and make it into a soup or a juice, and then serve it together with several other dishes. We mix different food to create flavors that overlap and balance each other.
ーDoes soup pairing come from Italy?
No, there is no soup pairing in Italy. When I had lived there for 6 months, I started to think about how to make a hybrid of Italian and Japanese cuisine. For me, the image of Italian cuisine is "soil", and Japanese cuisine is "water." At first, I tried to pour a little amount of soup onto a dish, and people can either eat it or drink it. From there it developed into what I call now as soup pairing, one soup for each dish.
ーI feel like it is similar to what Miso soup is to Japanese people, isn't it?
Yes, that is true. In Japan, there is Miso soup culture, so it is easy to incorporate this idea here. I change the flavor of the soup depending on the course meals. Sometimes I pair food with soup that has a familiar taste, and other times I make soup with a contrasting flavor. This creates a variety for each course.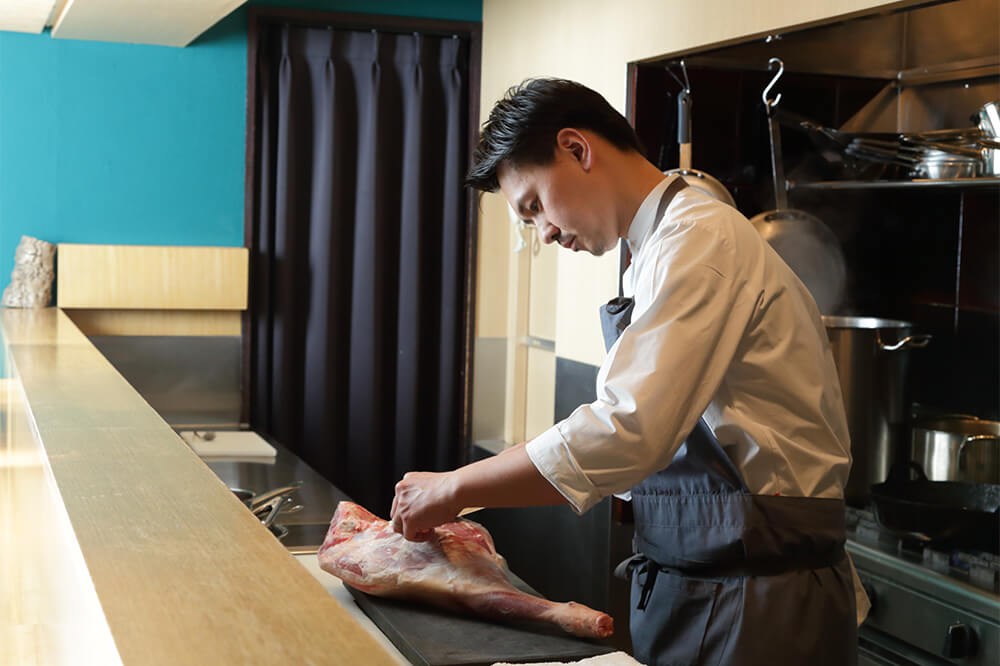 ーIt sounds like you have to think of a lot of variations for your cooking. What do you think?
Yes, correct. When pairing food with wine, even there are different kinds of wine. Some wines are more acidic than others, and some are more naturally flavored. My recommendation is my idea of pairing food with soup, and if the guests ask to add wine pairing on top of it, it can be a richer experience.
ーYou have succeeded in Milan with a Michelin-starred restaurant, and then you returned to Japan not because you thought of going back, but because you wanted to open up a restaurant. What is your reason behind this?
I didn't want to start my restaurant in Japan at first, but Hide (Hirayama), who was then a sous-chef, wanted to return to Japan. He has three children and he was working all by himself far away from his family. When we were talking about that, I heard that the place used by "Den" (a restaurant by Zaiyu Hasegawa) was open. The next day, I asked him "What are you going to do? How about you do it?" to which he replied, "All right, I'll do it!" (laughs). What a great encounter, wasn't it? Without further ado, we were open two months later in February 2019.
―I've been to Alter Ego, and I really loved the tuna ham with shiitake trifolati and ravioli. It was all made in front of me.
That is true. Cooking in front of the guests is very important. In Italy, I was often invited over to house parties. The grandmother of the family was the cook, and the first thing I was shown was the kitchen. Watching her cook and brag about her food, "look, look, I made this!" I would see homemade pasta being stretched out, it all felt very exciting. I thought that must be the Italian hospitality spirit, and I definitely wanted to do it when I opened a restaurant.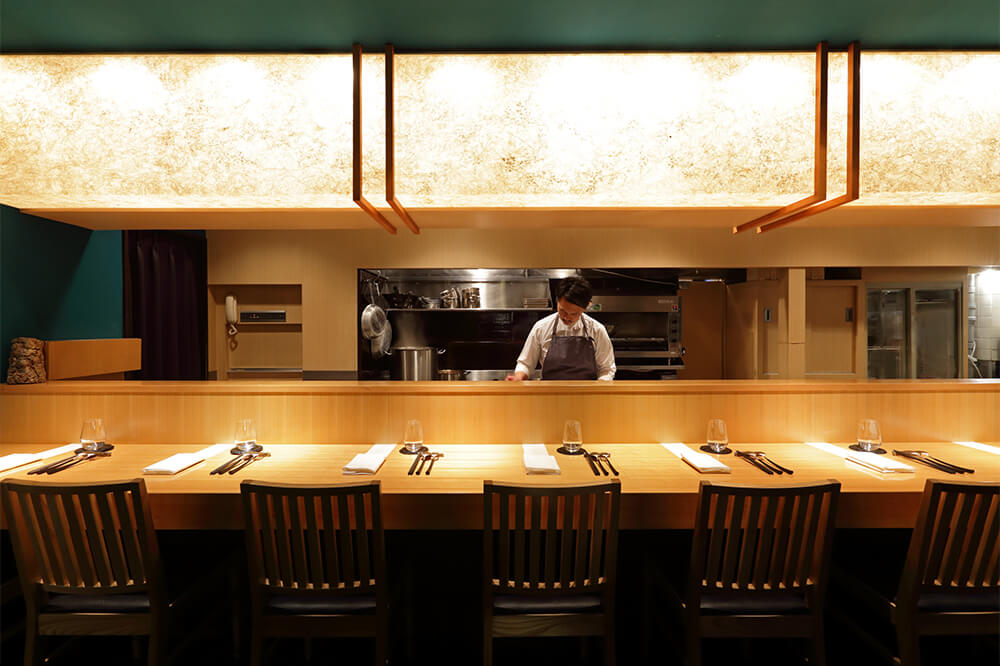 Training at Osteria Francescana and Learning from Massimo Bottura
―What made you decide to work at a three-starred restaurantーthe highest level of allー in Italy that later became the number one in the world?
I'm from Tottori Prefecture and grew up in a house of pharmacists. All of my brothers are pharmacists. I spent a lot of time together with them in my school days playing basketball together, so I wanted to try other things. My grandfather was good at cooking and I had to help him a lot. At first unwillingly, until at one point, I found it quite interesting. So, when I was 28 years old, I participated in a program where I could train in Italy, got a visa, and stayed there for about 8 months. I came back to Japan once, but I wanted to gain more experience in Italy, so I stayed at a friend's house for 20 days. I could not find any restaurants that were suitable for me. Until the moment when I was actually about to return to Japan, I encountered Osteria Francescana.
―I often heard that you learned cooking techniques in Japan, but you trained your mind in Italy. What exactly do you mean?
In Japan, the explanation of the menu is usually "This is eel, pumpkin, and parmesan cheese pasta" and that's all. In the case of Massimo, "This eel is caught from this river, and the pumpkin is the local product of the town where the river ends. It's a dish filled with the memories of this town." It is the story that is important. That is how the menu is explained, it's very long! He explains it every day, which I think is great. Even if the menu is simple at first and has only the names of the ingredients, that is where the story of the food begins. I think that's what makes him different from other chefs.
"Don't be a director. Be a leader"
Massimo used to say, "soccer has a defense, there are midfielders and there are forwards. Each one has a role. I'm a director, but more than that I am also a captain. Rather than observing from the outside, I work together with the team in the field. That is the fastest way to succeed."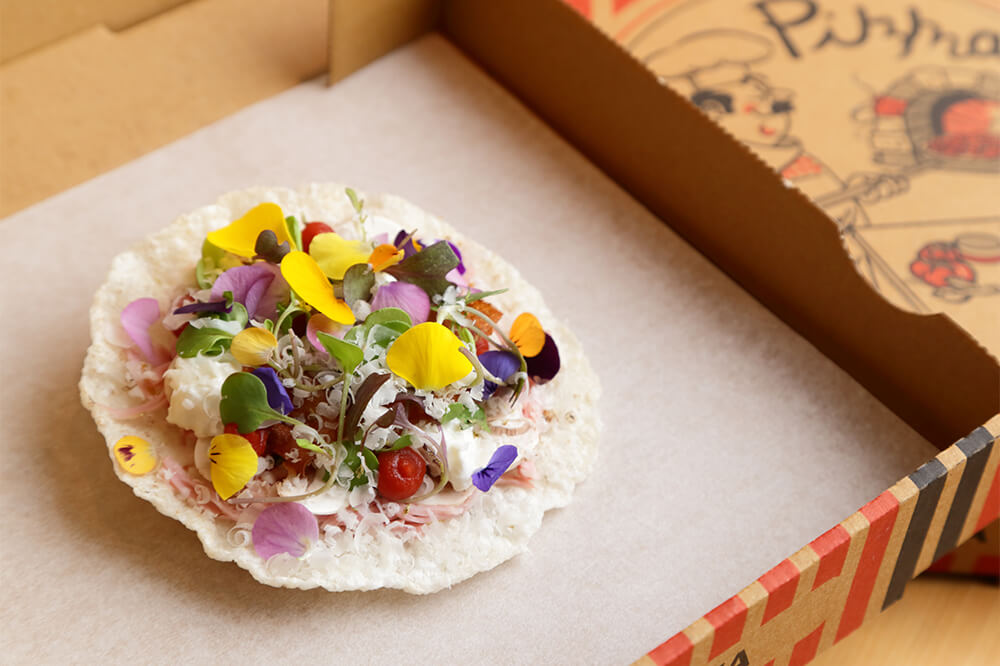 ―What did you learn from this experience working with Massimo Bottura?
It doesn't necessarily mean I learned cooking from him (laughs). From daily communication, I learned about the composition of food, how to mix ingredients, how to make the brain feel tingling (through food), and others. It's not like he stopped and lectured me to tell these things, it was from talking with him every day that I learned all these gradually.
―In your opinion, what kind of chef are you?
Many chefs would think about cooking with the ingredients, but I decide a theme first and later search for the needed ingredients. The great thing about Chef Hirayama, who is in charge of Alter Ego, is that he understands how I think. So it's very easy to get the job done. For example, when I was making bread, I talked about whether I should change the powder with this texture like this, and then the next day we ended up trying another idea together. I like to think of ideas all night long, like "I should do this" or "I want to try that."
Becoming the First Japanese Owner to Win a Michelin Star while Struggling with Cancer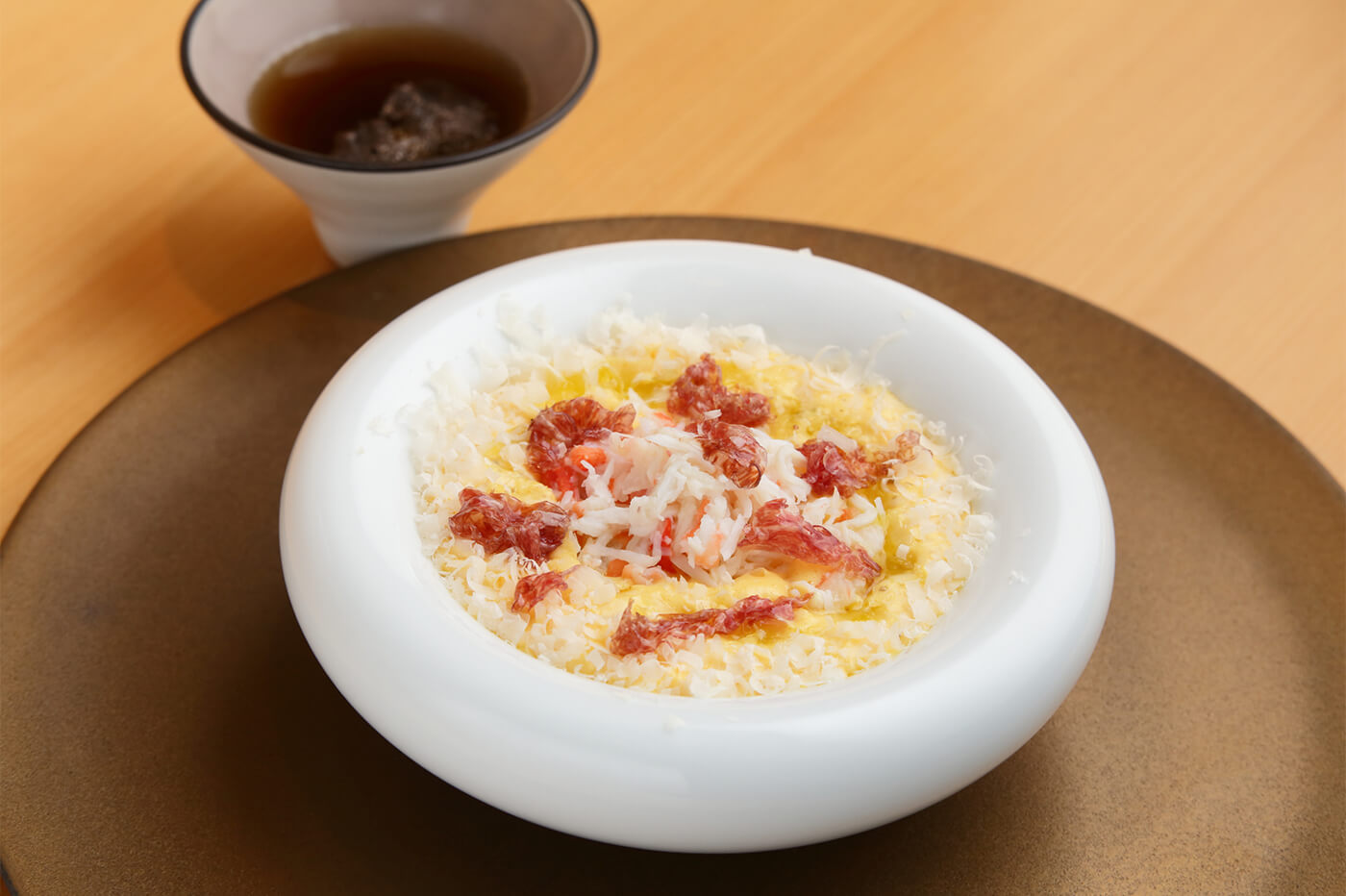 ―After nine years under Massimo Bottura, you finally became independent and opened Ristorante TOKUYOSHI in Milan. Why did you choose Milan?
It is the most international city, and since the food I wanted to do was not classic Italian, I thought Milan was the perfect place. Hybrid, not fusion. I wanted to express Japanese culture using 100% Italian ingredients. The image is that the Japanese dishes are used to create Italian cuisine and combine them. It is also because I don't want to forget my identity. Recently, "hybrid" cuisine has been acknowledged, so now the theme is "Yoji Tokuyoshi's cuisine."
―Honestly, I think it is fatal for a cook to have tongue cancer. Can you tell us how it was for you?
I was wondering what to do if cooking wasn't possible. I tried to be as positive as possible and not take it too seriously. I had been told not to eat the day before the operation, but I gave a toast and had some food (laughs). But one week after the operation was tough... I was taking morphine to deal with the pain, but at times it made me foggy and I didn't know what time it was. Though I brought over a lot of cookbooks, I was not able to read them. Now that I think about it, I wonder if the whole situation meant I should take a rest. Fortunately, I was cured only by one surgery. At the time, my wife was pregnant, and I couldn't feel thankful enough.
―Did your tongue and taste perception change?
Surprisingly, I feel like it has become much better than before.
The "Bubble" and the Future of Food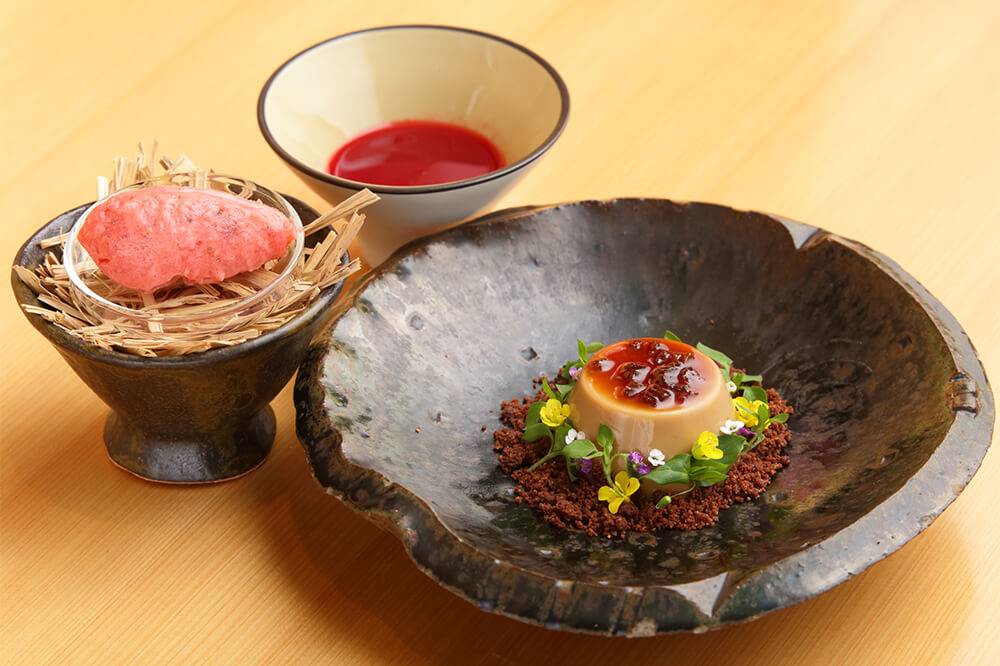 ―These days the best restaurants and food are getting a lot of attention, and I think it has become a "bubble." How do you see it in the future?
I think that the trend will end soon. Because the management of restaurant affairs will be difficult, labor costs will increase, and rent will be higher. Ingredients will be diminishing too, which will make the costs rise. That is why I came up with Alter Ego. I wondered if a small restaurant with only four staff serving eight guests could survive.
And above all, there are too many "very delicious" restaurants. It has become normal for these "very delicious" restaurants to be expensive, even in Milan everyone is getting tired of it. That is why cost performance is very important. If you think about it, the answer will come out naturally. Rather than returning to the starting point, I think it's very important now that you pursue what you are interested in and do what you can do properly.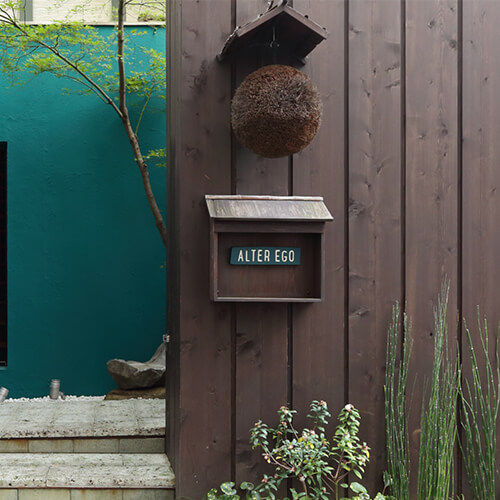 Learn More
Previous Interviews