Okayama
The country of clear weather, with a variety of fruits and sea foods
More restaurants
Okayama Area Map
Okayama is the setting of the most famous old tale "Momotaro," and you can find his statues with the attendants of a dog, monkey, and Japanese pheasant here and there. Oayama is famous for its clear weather, and taking a good advantage of the climate to produce a variety of fruits including peaches and grapes. There are many sightseeing spots worth visiting such as "Koraku-en," one of the three beautiful gardens of Japan, Kurashiki Beautiful Scenery Area of a beautiful white walls, and Bicchu Matsuyama Castle with its historic donjon. Also, you can enjoy the rich sea foods including the famous local coisine, Mamakari.
Access from major landmarks
Kansai Airport - Okayama station
From Kansai Airport to Shin-Osaka Station
Forty-eight minutes (via JR limited express Haruka)
From Shin-Osaka Station to Okayama station
Fifty-one minutes (via JR Shinkansen Nozomi)
Attractions in Okayama
Articles of Okayama
Learn more about the local culinary scene to get ready for your Japan trip.
Here are the articles to introduce the best restaurants in Okayama.
+ View more
- Close
Okayama - Chef's Recommendation
Here, we introduce the truly delicious cuisine recommended by the chefs.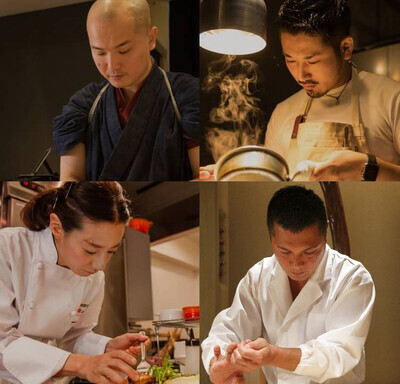 Learn more