Tochigi
Natural hot spring retreat situated in suburban area of Kanto region
A historic city with the blessings of nurturing four seasons

More restaurants
Tochigi Area Map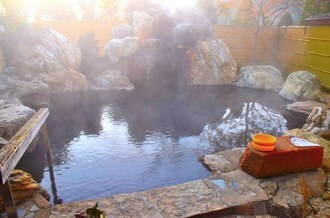 Easy access from Tokyo, Tochigi is a natural hot spring paradise representing Kanto region.
There are so many nationally famous hot springs in Nikko and Nasu area.
You can enjoy the adventure of visiting hidden hot springs (Hitou) located far from town and the only way to reach there is to walk. On the contrary, there are also modern spa resorts to treat you well. After being cured gently by the hot spring of your choice, local gourmet food of fresh fruits and Tochigi beef will make you feel even better.
Don't miss to visit highland resorts to appreciate the beauty of four seasons.
Also, visiting Tochigi's historic shrines and temples, such as "Toshogu", which are listed as World Heritage Site will be your unforgettable experience.
Of course you can enjoy one day trip from Tokyo to visit Tochigi, but you will agree one day is not enough to fully explore this fascinating area.

Access from major landmarks
Approx. 50 minutes from Tokyo Station to Utsunomiya Station via JR Tohoku Shinkansen Line
Attractions in Tochigi
Whether it will be your first visit to Tochigi or you're already an experienced connoisseur, our guide to things to see and places to go in Tochigi will cover all what you might need to know.
Destinations
Landmarks
Videos
SAVOR JAPAN merged with Cozy Japan, a travel information site on November 28, 2017..