Creating Opportunity from Inferiority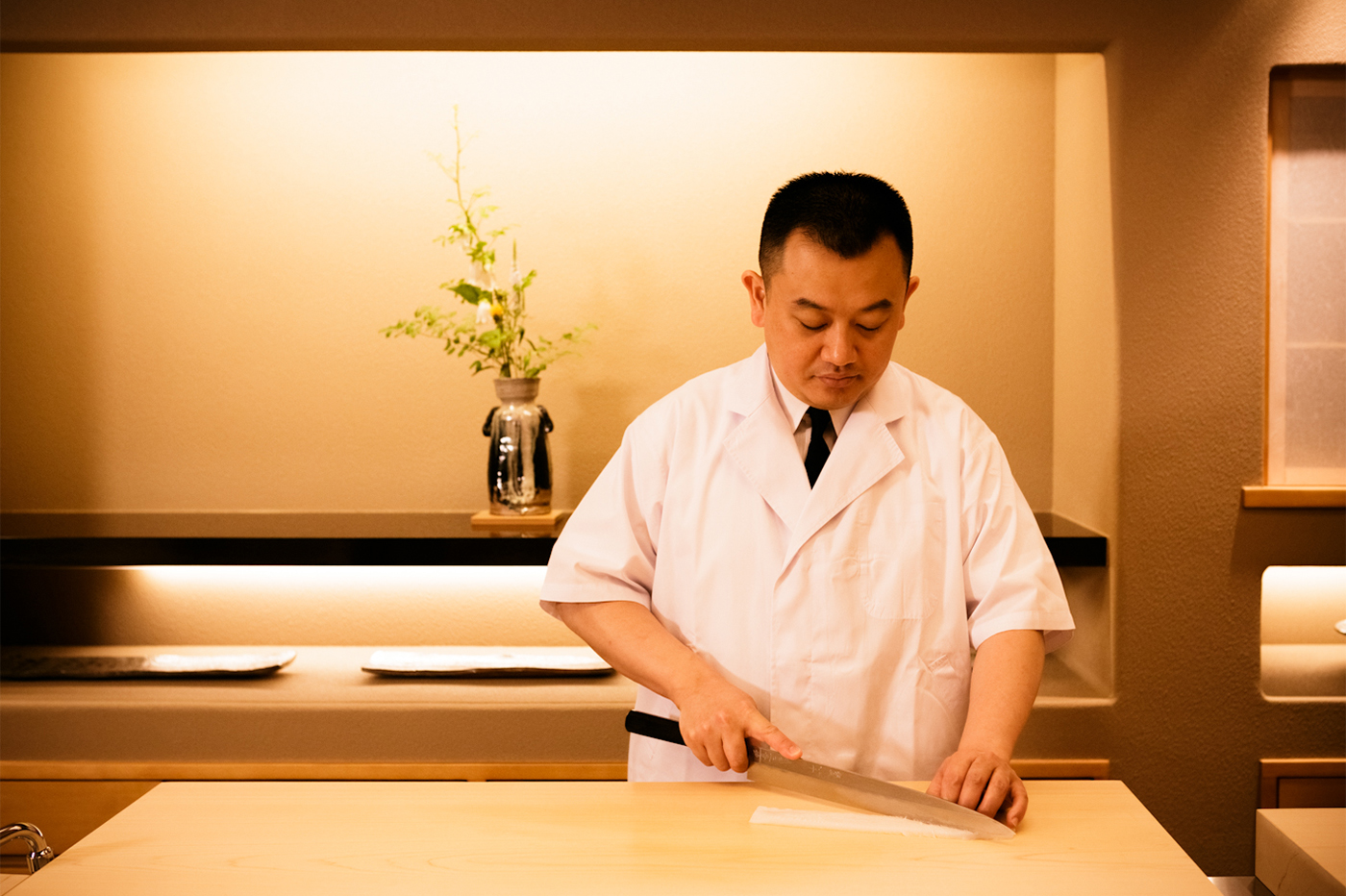 ―Even though you went to a preparatory school, you started working at kappo Japanese inn, instead of entering university. Why did you choose a culinary career?
Creating was my greatest weakness since elementary school and I had an inferiority complex from then. Once in my life, I wanted to be praised for what I created―that is exactly why I chose this career. Improving as I prepare the dishes every day, I felt like I have a chance in the culinary field. If I am going to try, I might as well train at the strictest restaurant. That's why I chose Kikuya.
―You are very self-disciplined, aren't you?
I was taught baseball by my father since my childhood, and making efforts, trying hard and struggling has always been my virtue.
The Depth of Culinary Art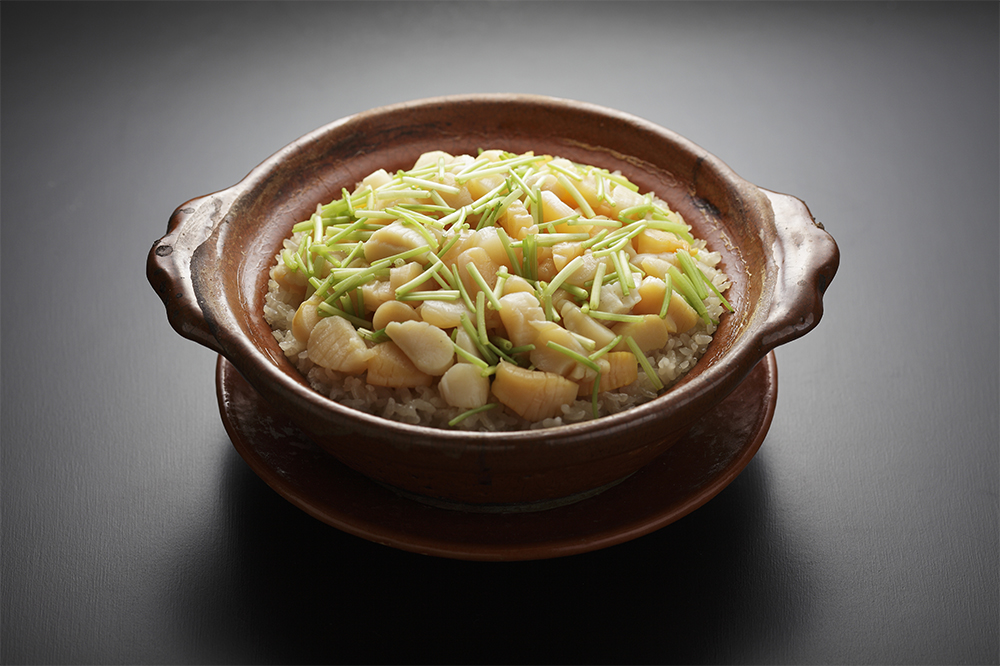 ―During your adolescence, you met someone that will change your life. Tell us about it.
My goal was to become independent when I am 25 years old. I was moved when Chef Takahashi from Shima Kanko Hotel delivered this message at a lecture: "I was born in Ise-Shima, so I only use seafood from Ise-Shima. That's because I love Ago Bay." Given this message, I realized the depth of culinary art―contrary to my superficial goal of becoming independent. In addition, I reconsidered my goal after reading Aji no Kaze by Chef Koyama from Aoyagi. I realized that my original goal was impulsive and decided to learn cooking from scratch. That's how I decided to reach out to Aoyagi in Tokushima Prefecture where Chef Koyama works.
Opening a Restaurant in the Dream City: Ginza
―Your training at Aoyagi started not as a chef, but as a doorman and a chauffeur. Entering Aoyagi had to be very difficult, but did you accept being treated this way?
Of course, I would have done anything to train at this renowned restaurant. I assume Chef Koyama's intention was to teach me that cooking is not about learning only the good aspects. Once the apprentice absorbed the secret recipe, he is all set for becoming independent―cooking is not about that at all. Rather, the essence of cooking is in observing. At this point in my life, I was obsessed with the thought of becoming independent. I guess Chef Koyama was trying to teach me this lesson by making me a chauffeur first.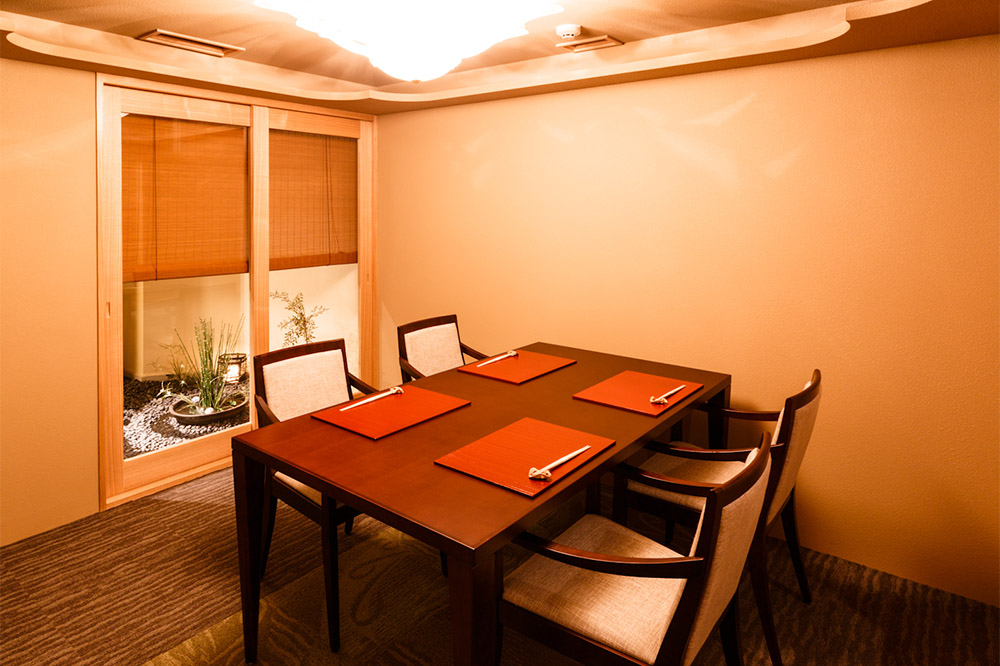 ―After all the work, you finally became independent and opened your own restaurant in Ginza, Tokyo. However, is it true that after four days of opening, the restaurant was already empty?
For the first three days, I had suppliers and acquaintances come to my restaurant. Although establishing a restaurant in Ginza was my goal, I soon realized that it was only the start. My schedule book was blank. Since the restaurant was located on the first floor, I expected that someone would stop by. However, Ginza had this custom where guests would not enter unless they were introduced to the restaurant.
―Is it also true that you even thought of ending your life?
Yes. The restaurant was empty for the whole two months and the working capital had hit the rock bottom. I could not pay my rent, supplier and employees, and I had no choice but to cover it with my life insurance.
Changing the Situation: The Smallest Three-star Restaurant in the World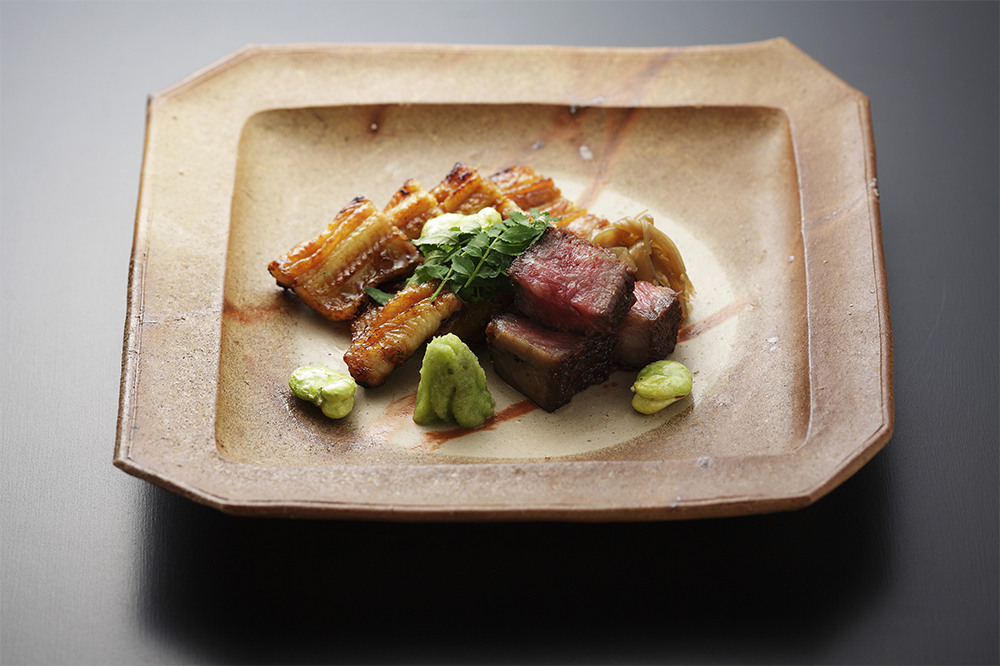 ―How did you change the situation?
Before I die, I wanted to find out why I failed as a business owner. I thought about it, and the answer was: No one really knew about Kojyu. Upon realizing, I sent ten letters to fashion and food magazines about my restaurant. One company replied to my letter and interviewed my restaurant. Three days after the publication, the phone started ringing and the guests eventually appeared. I did everything I can do for fear of losing customers.
―Your restaurant was awarded three stars by Michelin and became the smallest three-star restaurant with 14 seats. How did people react to this?
The situation altered greatly. I had not known that situations can change so much.
―Was it around this period of time that your plan advanced?
The Great East Japan Earthquake was also one of the reasons for my next step. During that time, Japan was in a negative mood, and I did not like that. I reconsidered whether my restaurant was truly adequate for three stars. I wanted to introduce Japanese cuisine on a larger scale, and keeping it small was not my idea. That's when I decided to move the restaurant.
Challenge Upon Opening a Restaurant Abroad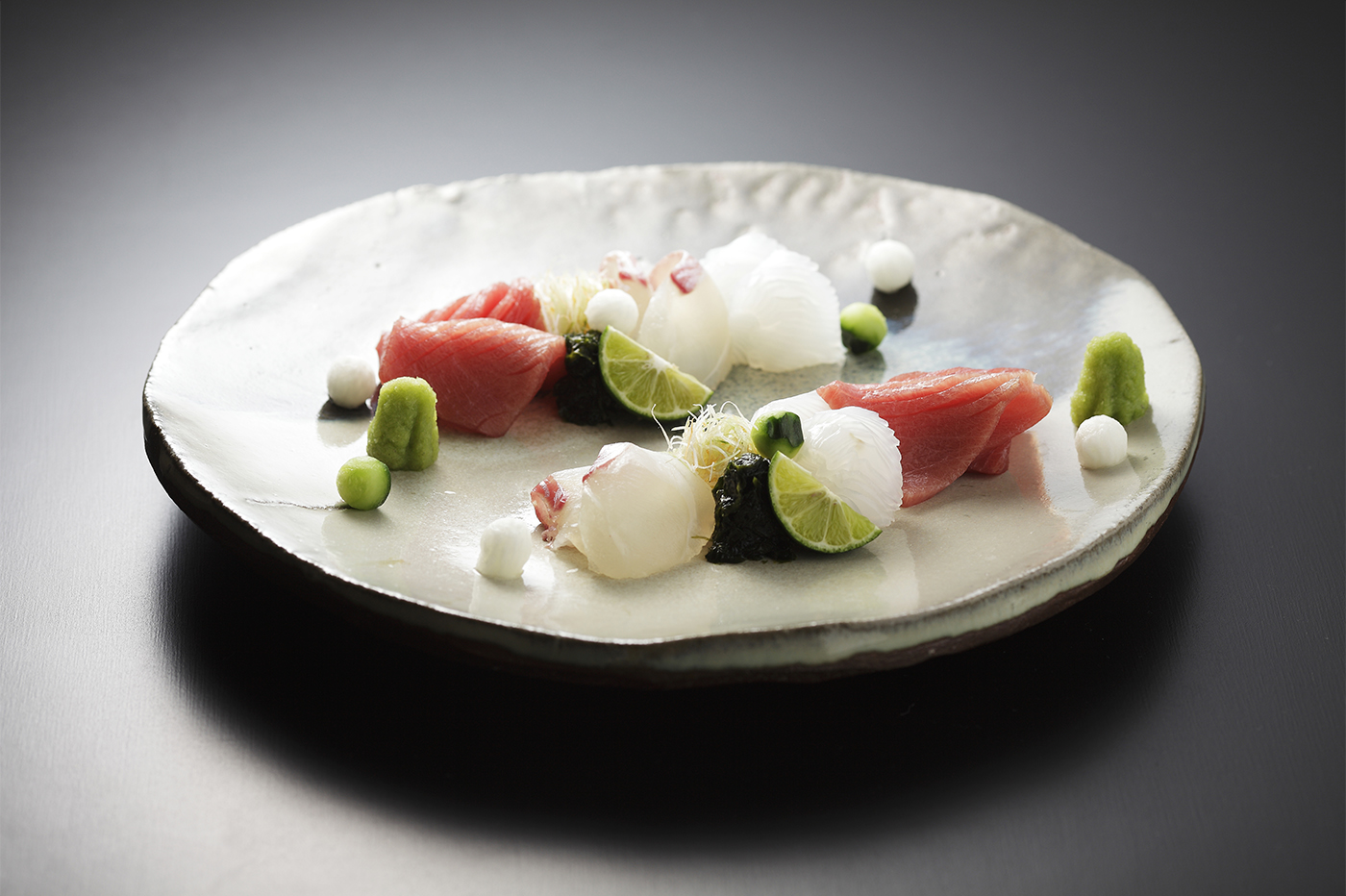 ―You opened a restaurant and a fish store in Paris in 2013. In the fish store, you applied the Ikijime technique―a method utilized to preserve the fish meat in the best quality―for the first time in Europe. Please tell me more about it.
The cuisine in Europe is centered around meat, and the technique for fish was underdeveloped. Japan has the best culinary techniques in eating raw fish.
―And you've revolutionized fish cooking techniques in Europe?
Yes. It's simple, but the quality of fish is greatly improved by applying this technique. I feel that every cuisine should start with the quality of the ingredients.
What It Means to be Highly Recognized Outside of Japan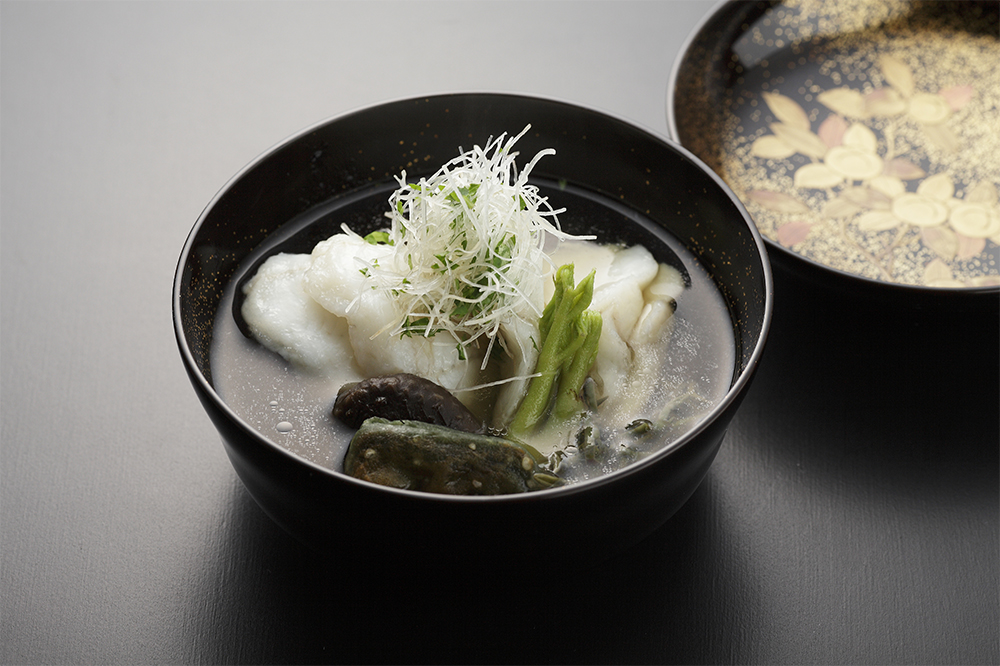 ―I have heard that you want to spread awareness not only about the taste of Japanese cuisine, but also culture such as Omotenashi (Japanese hospitality) and tableware.
That's right. Japanese cuisine is beyond how the meal tastes and it should certainly not end with what is on the plate. Within Japanese cuisine exists hundreds of years of history, culture and philosophy. My ultimate goal was to replicate Japanese cuisine in Paris.
―To what extent do you think that the French customers have noticed your intentions?
I feel that all my intentions are communicated to my guests. The best way to develop Japanese cuisine is to have authentic Japanese cuisine be highly valued by other countries.
Regaining the Value and Popularity of Japanese Cuisine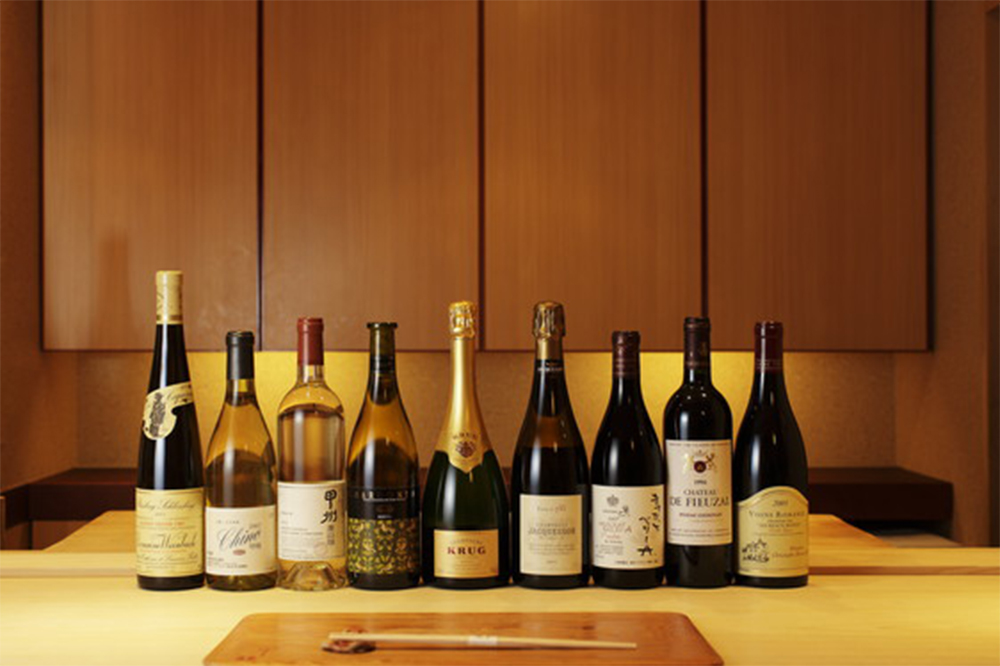 Japanese cuisine is a wonderful work of art unique to Japan, and I feel that Japan is the richest in food culture. To regain the popularity of Japanese cuisine, I mainly do three things: 1. Establishing an authentic Japanese cuisine restaurant outside of Japan, 2. Reforming culinary schools, 3. Providing Japanese cuisine for school lunch. For those who are striving to become chefs, I would like them to be experienced with Japanese cuisines such as sushi, tempura, soba noodle and traditional sweets. Becoming a chef is not easy, but I would like them to have big aspirations. Efforts will never end in vain.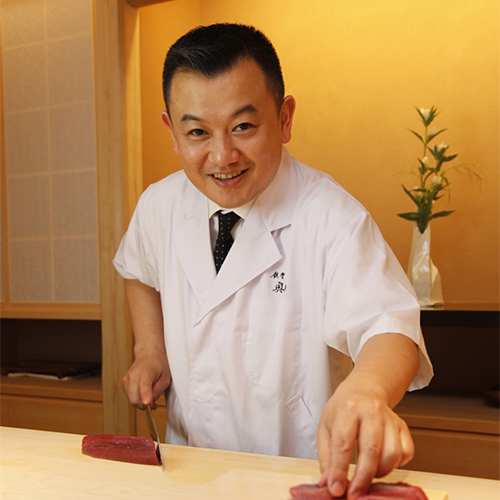 Learn More
Previous Interviews