Ishikawa
With the launch of the Hokuriku Shinkansen, it became much easier to access the big old historic city.
More restaurants
Ishikawa Area Map
Ishikawa has four facets: traditional cultural area of Kanazawa, warm hospitality of the locals in Noto, hot springs in Kaga, and the magnificent nature in Hakusan. It used to be one of the busiest castle towns in ancient Japan, and has promoted and refined the unique local culture. Ishikawa has long been popular among many tourist, and with the launch of the Hokuriku Shinkansen in 2015, more people are turning to Ishikawa. Ishikawa offers not only a wide variety of sightseeing spots but also many local dishes thanks to rich marine products from the Sea of Japan as well as high class local branded vegetables. You can enjoy traditional yet sophisticated local dishes.
Access from major landmarks
Narita Airport - Kanazawa station From Narita Airport to Keisei-Ueno station
Forty-four minutes (via Keisei Skyliner)
From Ueno station to Kanazawa station One hundred Forty-four minutes (via JR Shinkansen Kagayaki)
Attractions in Ishikawa
Landmarks
Articles of Ishikawa
Learn more about the local culinary scene to get ready for your Japan trip.
Here are the articles to introduce the best restaurants in Ishikawa.
+ View more
- Close
Ishikawa - Chef's Recommendation
Here, we introduce the truly delicious cuisine recommended by the chefs.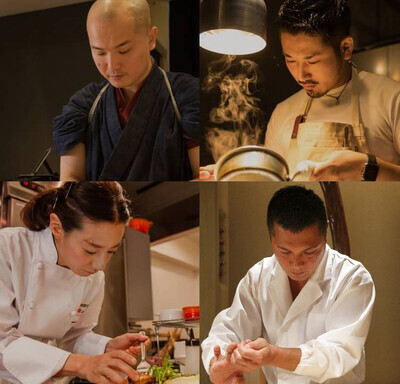 Learn more
Videos
SAVOR JAPAN merged with Cozy Japan, a travel information site on November 28, 2017.