Kampachi (young yellowtail)
Kampachi (young yellowtail) (Kampachi:
かんぱち

)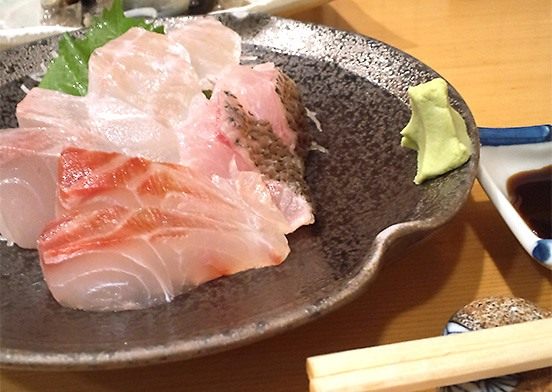 Best seasons
Jan.
Feb.
Mar.
Apr.
May
Jun.
Jul.
Aug.
Sep.
Oct.
Nov.
Dec.
Specialty areas.
Adjacent waters south of Tohoku region, Kagoshima-ken, Ehime-ken, fish farms in Mie-ken
Recommendation.
Sashimi and sushi topping: Compared to yellowtail, kampachi has little oil, yet has a fine taste that goes well with its fine texture. Grilled: Roasting the gill arch with salt is recommended. The meat is less fatty, so care should be taken to avoid overcooking that can make the fish too dry. Nitsuke: After filleting the fish, rinse the remaining parts with hot water and simmer them in sauce to make a tasty dish. Fried: Marinated fried kampachi is a delicious cold dish.