Kisu (Japanese whiting)
Kisu (Japanese whiting) (Kisu:
きす

)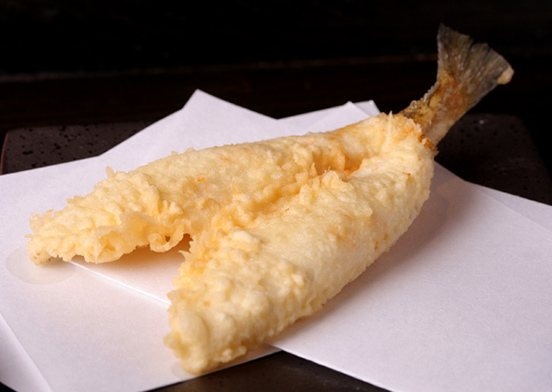 Best seasons
Jan.
Feb.
Mar.
Apr.
May
Jun.
Jul.
Aug.
Sep.
Oct.
Nov.
Dec.
Specialty areas.
Nationwide, but mainly Oita-ken、Kagoshima-ken, Tokushima-ken
Recommendation.
Sashimi: Fresh raw kisu has a slightly sweet flavor. The fish also tastes good when lightly seared or when chilled and covered with kelp. Fried: Tempura, deep fried, or topped with thick ankake sauce and vegetables. Grilled: Grilling with salt is the standard recipe. Sautee fillets meunier-style, or roast them after sprinkling flour and pouring egg over them. Soup: A pleasant dish of refined taste.