Publish-date: Apr 17 2019 Update-date: Aug 06 2019
Like and Share us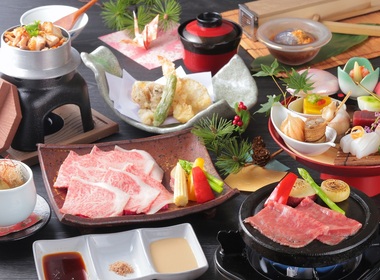 Fellow Muslim readers, have you ever experienced an inconvenience of restaurants not owning any facilities for prayers? Unfortunately, praying facilities are yet to be installed by most restaurants in Japan, although Halal is gradually attracting attention. This article will introduce you to 10 restaurants that are Muslim-friendly, mainly focusing on the praying necessity. 
1. Hannari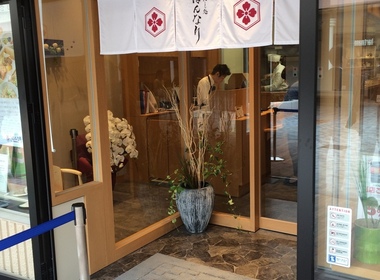 If you are into fashion, you cannot miss Shisui Premium Outlets. This is a vast outlet mall in Japan located closest to Narita Airport. In fact, this area is about 15 minutes away from Narita Airport Terminal 1 by bus (Please do check the bus schedule in advance!). In 2014, prayer room of 35㎡for Muslim visitors was established within the mall. Partition between men and women, wudu for purification and qibla for the direction are organized to fulfill the necessities of Muslim prayers. [Café & Dining Hannari] is a Halal-certified Japanese cuisine restaurant placed inside of the outlet mall. The most outstanding characteristics of this restaurant is the use of delicious Takomai rice that was historically an offering for Tokugawa shogunate and Showa Emperor; sea kelp broth; and seasonal ingredients all produced in Chiba Prefecture. With this Muslim-friendly environment, Muslim visitors will surely enjoy shopping and eating at Shisui Premium Outlets. 
Hannari

Open: 11:00 am - 9:00 pm (L.O. 8:30)
Closed: Once a year, on the third Thursday in February
Access:  Inside Shisui Premium Outlets
Address: 2-4-1,Iizumi, Shisui-machi Imba-gun, Chiba

2. SUSHI ICHIZYU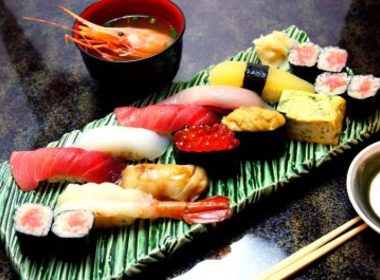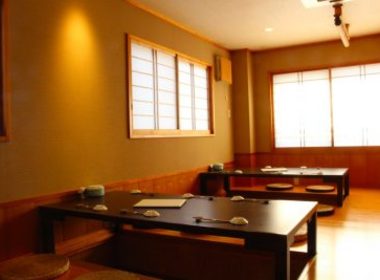 Located near Makuhari-Hongo Station, Chiba Prefecture—around where Mitsui Outlet Park is located in front of the Makuhari Station and Makuhari Seaside Park is about 15 minutes away by bus—[Sushi-Ichizyu] is a Halal sushi restaurant established by Halal sushi pioneer, Masao Ito. The sushi restaurant uses fresh fish caught in morning and homemade condiments such as soy sauce and salts. On top of this, wasabi, osu (vinegar) and rice are all fastidiously selected to be high grade. Of course, all of these are Halal, as they are alcohol-free. From this description of care and mastership, readers may suspect that dining in this restaurant will be expensive. However, the dishes are very reasonable with its cost starting from 100yen. In 2019, Sushi-Ichizyu received a Halal certification from OkachiMachi Masjid. As the restaurant is spacious, prayer space and wudu are installed for Muslim customers. Want to enjoy authentic Halal sushi in a reasonable price? Then you will surely enjoy Sushi-Ichizyu. 

SUSHI ICHIZYU

Open: 11:00 am - 3:00pm, 5:00 pm - 11:00 pm
Closed: Thursday
Address: 6-27-13-1F/2F Makuhari Hongo, Hanamigawa, Chiba-shi, Chiba

3. MALAYCHAN satu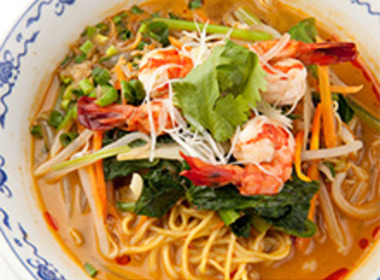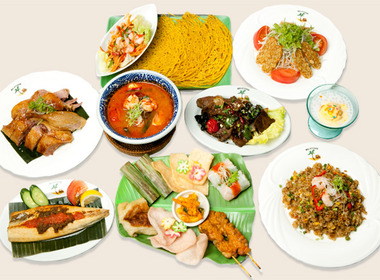 [MALAYCHAN satu] is a Malaysian restaurant in Ikebukuro, Tokyo, an area where many forms of entertainment gather. As more than half of Malaysians are Muslims, the restaurant follows the Islamic law when preparing dishes, and uses beef and chicken that comply with the rules. One of the restaurant's recommended menus is "Coconut Chicken Curry," which is both creamy and spicy. The restaurant offers a prayer room, mat, and wudu—even clothes—everything you wish for a prayer in a foreign country. 
MALAYCHAN satu 

Open
: [Lunch] Tuesday - Saturday 11:00 am - 2:30 pm (L.O. 2:15)
 [Dinner] Monday - Thursday 5:00 pm - 11:00 pm (L.O. 10:45)
Friday, Saturday 7:00 am - 12:00 am (L.O. 11:45)
Sunday 11:00 am - 11:00 pm
Closed
: None
Address
: 3-22-6 Nishi-Ikebukuro, Toshima-ku , Tokyo
4. Japanese Restaurant ORIGAMI Asakusa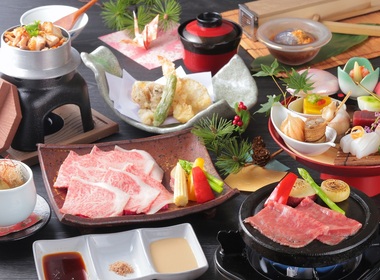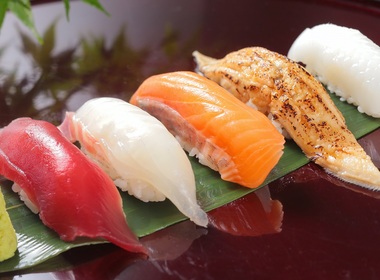 [Origami] is a Japanese cuisine restaurant located in Asakusa, a popular tourist attraction in Tokyo with historical architecture, such as Sensouji Temple. Dishes that are popular among both Japanese and foreigners are available in Halal at Origami: shabu-shabu, hot pot, beef cutlet, and steak. Origami has acquired certifications from Japan Muslim Association and Japan Islamic Trust, and their ingredients and seasonings for all dishes are strictly Halal, with a kitchen installed exclusively for Halal diet. On top of this, although serving alcoholic drinks, Origami strictly separates glasses for alcoholic drinks and soft drinks. Prayer room and wudu are well-appointed on the 2nd floor, with air conditioner in the prayer room and hot water for wudu. If you have any question, Muslim staffs will be present to help you. 

Japanese Restaurant ORIGAMI Asakusa

Open: [Lunch] 11:30 am - 3:00 pm [Dinner] 5:30 pm - 9:00
Closed: None
Address: 1-2-8 Hanakawado, Taito-ku, Tokyo

5. Sushiken Asakusa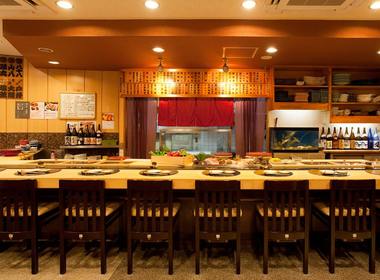 Placed very near the A1 exit of Tsukuba Airline Asakusa Station, [Sushi Ken] is the first sushi restaurant in Japan to receive Halal certification. This is where Masao Ito, the chef of [Sushi Ichi-zyu], invented Halal sushi all by himself. All of the used ingredients and seasonings are Halal. However, thanks to the effort made by the creator, the sushi provided at Sushi Ken is very authentic. On the 2nd floor, prayer room is established with a prayer mat and wudu. Visit Sushi Ken during your visit to Asakusa to experience traditional and authentic Japaneseness.

Sushiken Asakusa

Open: [Weekdays & Saturdays] 11:00 am - 3:00 pm (L.O. 2:30), 5:00 pm - 11:30 pm (L.O. 11:00) [Sundays]5:00 pm - 10:00 (L.O. 9:30)
Closed: Wednesday
Address: 2-11-4 Asakusa, Taito-ku, Tokyo

6. Halal Kobe Beef Nagomi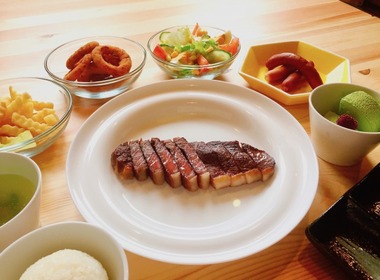 If you are Muslim and are visiting Osaka, you cannot miss Halal Kobe beef restaurant [Nagomi], ranked "AAA" by Crescent Authority, world's leading authority on Halal travel. Nagomi is 5 minutes' walk from Nippombashi Station, Osaka. Receiving Halal certification from Kyoto Council for Sharia and Halal Affairs, Nagomi is the only restaurant in the world to serve famously known Kobe beef in Halal style. The restaurant is equipped with prayer room, prayer mat, prayer dress, wudu and qibla compass—everything that you need for prayers. Want to taste Japan's one and only Kobe beef? Then Halal Kobe beef restaurant Nagomi is a must-go. 
Halal Kobe Beef Nagomi

Open: [Weekdays] 12:00 pm - 2:00 pm, 5:00 pm - 10:00 pm (L.O. 9:00)
Closed: Saturday, Sunday
Address: 2-12-21, Nippombashi, Chuo-ku Osaka-shi, Osaka

7. Ryotei Jyusouya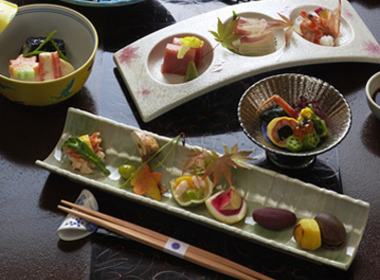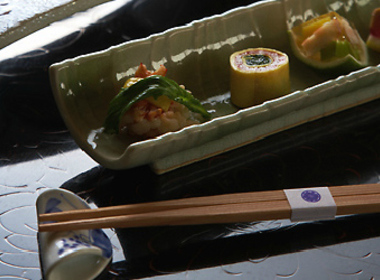 Inside of the tranquil atmosphere of Mt.Shigi, Nara Prefecture, [Ryotei Jyusouya] stands for about 90 years. From this location, Horyuji Temple, the oldest surviving wooden architecture in the world, and the city center of Nara, Osaka, and Kyoto are accessible. The restaurant has acquired a Halal certificate issued by MHC Co., Ltd, and Halal special menu of sukiyaki and shabu-shabu can be eaten. No need to worry about praying at public space, as private rooms are available at Jyusouya. Enjoy gorgeous traditional Japanese cuisine in peaceful and soothing atmosphere!
Ryotei Jyusouya 

Open: 11:00 am - 10:00 pm
Closed: Tuesday
Address: 3-27, Shigisannishi, Sango-cho, Ikoma-gun, Nara 

8. Naramachi Jinniyah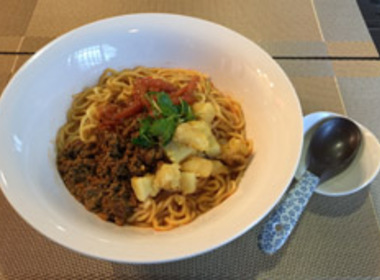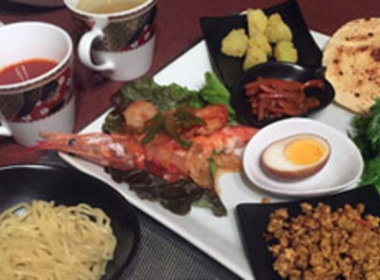 [Naramachi Jinniyah] is a Muslim-friendly ramen shop located near Kintetsu Nara Station, where famously known "deer park," Nara Park is accessible by bus or 20 minutes of walking. This is the very first ramen shop in Nara Prefecture to receive Halal certification. Inside is decorated with Turkish Mosaic lamps and has ethnic feeling. The shop has both indoor and outdoor wudu and prayer room available to everyone. Please note that reservation is required two days in advance. 
Naramachi Jinniyah 

Open: 11:30 am - 8:30 pm
Closed: Thursday
Address: 28-34 Minamijodocho, Nara-shi, Nara

9. Ayam-YA Karasuma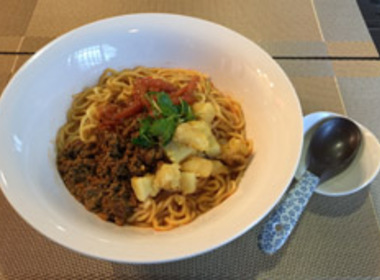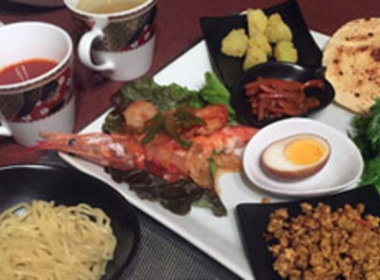 Obtaining a Halal certificate and receiving the highest rating of "AAA" by Crescent Rating ("World's leading authority on Halal travel"), [Ayam-YA Karasuma] is a very Muslim-friendly ramen shop accessible both from Karasuma Station and Shijo Station, Kyoto. Ayam-YA offers various type of ramen based on chicken broth: the standard soy sauce ramen, potage ramen, spicy miso ramen and more. The ramen shop contains prayer room and separate wudu for men and women. On top of this, free Wi-Fi is equipped. So, why not visit while your stay in Kyoto?
Ayam-YA Karasuma 

Open: 6:00 pm -9:00 pm
Closed: Irregular
Average price:
Access:
Address: 1F, Douka Bld., 470, Kannondocho, Nakagyo-ku, Kyoto-shi, Kyoto 

10. Okonomiyaki Sansei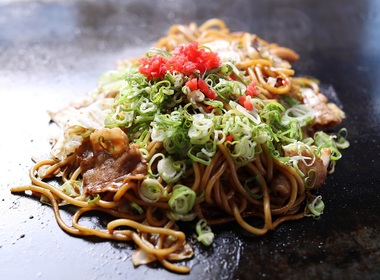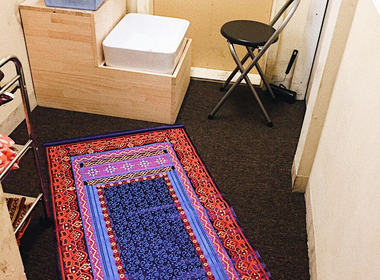 "Okonomiyaki (Japanese savory pancake)" is a very popular Japanese dish, for its taste and exciting cooking experiences. Usually, because of its use of pork, Muslim visitors cannot experience okonomiyaki. However, in Kyoto, near Kitano-Hakubaicho Station, Sansei offers Halal okonomiyaki menus using beef and chicken. Iron plates, refrigerators, cooking utensils, and plates are separated from non-Muslims and Muslims. Other than okonomiyaki, "monjayaki (semi-liquid okonomiyaki)" and "yakisoba (Japanese stir-fried noodles)" can be enjoyed. On top of this, praying facility including prayer room, ceiling indicating the direction, and wudu is installed. Want to experience making your original okonomiyaki? Then visit Sansei! Please note that reservation is required. 

Okonomiyaki Sansei

Open: 10:00 am - 12:00 pm (Reservation required during 10:00 am - 5:00 pm)
Closed: None
Address: 2F Haitsukusunoki, 8th Kamihakubai-cho Kitano, Kita-ku, Kyoto

This article introduced 10 restaurants in Japan that has praying facilities for Muslim visitors. In these restaurants, guests may enjoy dishes in Japan without worrying about breaking Islamic laws on eating and pray when it is time.
Disclaimer: All information is accurate at time of publication.