Publish-date: Jul 28 2020 Update-date: Jul 29 2020
From climate to culture, food, and dialect, Okinawa Prefecture—located in the southernmost part of Japan—is significantly different from the rest of the country. One of the products indigenous and unique to Okinawa is "awamori", a locally-produced rice wine. With a full-bodied yet mellow flavor, this Okinawan spirit has recently taken the whole country by storm. Let's take a closer look at what makes awamori so special! (No underage drinking, and no driving after drinking!)

700 Years of Awamori: A Brief History of the Ryukyu Dynasty's Precious Drink
Historical accounts of the origin of awamori vary, but the most compelling argument states that the technique of alcohol distilling came to Okinawa—known as the "Ryukyu Kingdom" at the time—from China via Thailand by sea in the early 13th century. After incorporating ancient Ryukyuan liquor-making techniques, a strong but sweet drink dubbed "awamori" was finally born in the 15th century.
Initially, the liquor was actually called "saki". On top of being a premium drink that the Ryukyu royal family enjoyed, it was also used as the main tribute to rulers of powerful kingdoms. The longer it was kept in storage, the more valuable it became.
The origin of the name 
"
awamori
"
 is also debatable, but the most common theory is that it got its name when it was first imported to mainland Japan in the mid-15th century. People at the time saw how bubbles formed when the drink was poured, and therefore named it "awamori". (In Japanese, "awa" means bubbles or foam, and "mori" means 
"
plenty of
"
.)
Awamori and Nihonshu Are Not the Same!
Just by appearance, you might think that awamori is a type of nihonshu. (Nihonshu, for the uninitiated, is the proper term for Japanese rice wine, and is also quite popular in Japan.) Well, you couldn't be more wrong!

The difference between nihonshu and awamori is obvious if you know about the production process. The main ingredient for both drinks is rice, which is fermented with water and yeast to produce alcohol. However, while awamori is distilled, nihonshu is brewed by pressing and filtering the rice and yeast mixture. This is why awamori is classified as a spirit with a high alcohol content and a strong, dry taste. The brewed nihonshu, on the other hand, has an alcohol content of approximately 15%, and offers a variety of tastes and aromas depending on the way it is processed and the ratio of ingredients in its mixture.

Furthermore, the two beverages have different fermentation starters. While black koji mold is used for making awamori to give it a slightly sour note, yellow koji mold is used in making nihonshu for a more neutral taste.

Finally, the aging period also differs among the two drinks. Nihonshu is better consumed soon after production, but awamori is said to taste better with age. Why not order one of each to try for yourself?

Mix Your Awamori With Milk or Coffee for a Unique Taste
If it is your first time trying something with a high alcohol content, it is recommended to drink it with ice or soda water. Sip it slowly rather than downing it in big gulps to protect your throat and oesophagus from getting burned, avoid alcohol poisoning, and enjoy the smoothness of the spirit. Awamori, at around 30% alcohol content, is classed as a spirit, and is better consumed with ice or made into a cocktail by mixing it with other beverages. Here are a few ways to enjoy awamori.

1. With Ice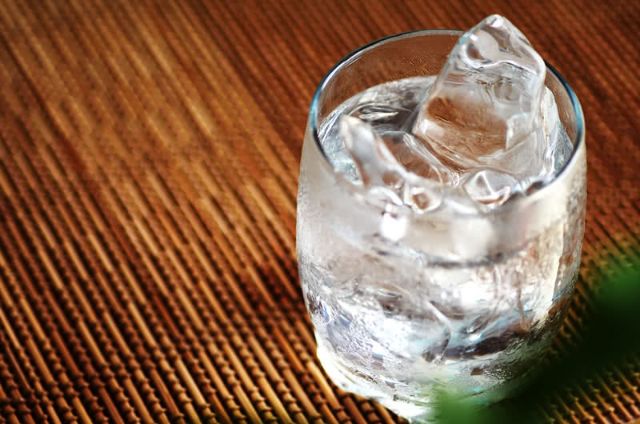 The easiest way to appreciate awamori is on the rocks. Ice cubes can dilute the stiffness of the alcohol while preserving its crispness and fragrance, making this the most common method of drinking awamori. However, those who dislike the strong bitter taste of alcohol should try mixing it with something else.

2. With Milk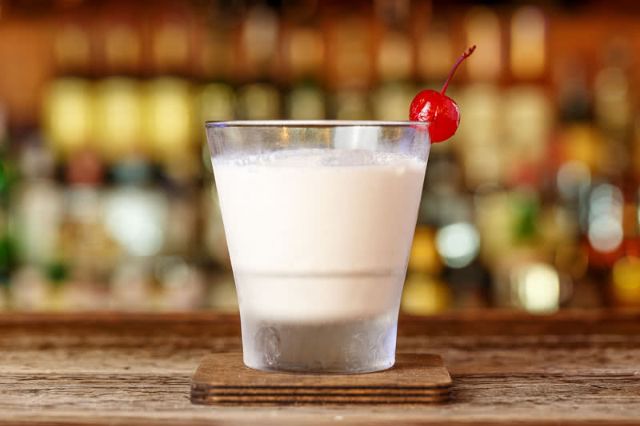 If it is your first time trying awamori but you aren't sure about drinking spirits, or if you don't like adding soda water to your alcohol, try adding milk instead. Cold milk can help soften the alcoholic taste, and the lactose in the milk makes the drink easier to consume, letting you appreciate the sweet aftertaste of awamori.

3. Drink It Straight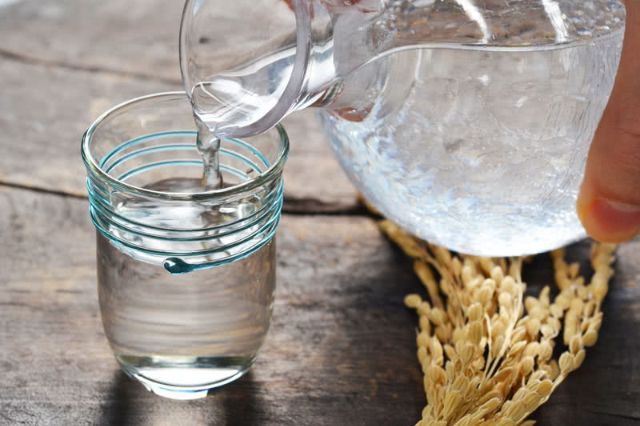 If you like drinking and know you can handle your alcohol, then why not try awamori on its own? Having said that, be sure not to down it in large amounts, but rather drink it slowly to avoid damaging your health, especially if you are not used to consuming spirits. Chill the awamori first to make the most if it; the low temperature makes it even sweeter and more refreshing.

4. With Coffee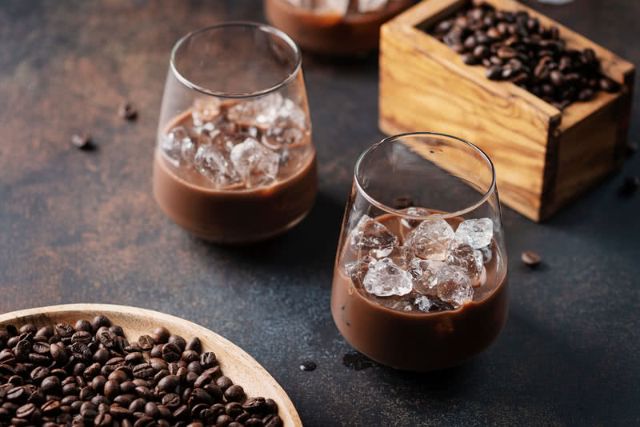 If you want to enjoy awamori without mixing sugary drinks into it, try adding coffee. Coffee can mask the strong alcoholic taste while complementing the bittersweet aftertaste of awamori, giving it a smooth and subtly sweet flavor.

Delicious Dishes to Go With Your Awamori
All that talk about awamori is sure to pique your interest! Here are a few restaurants where you can savor this delightful drink with some mouthwatering Okinawan dishes!

Uraniwa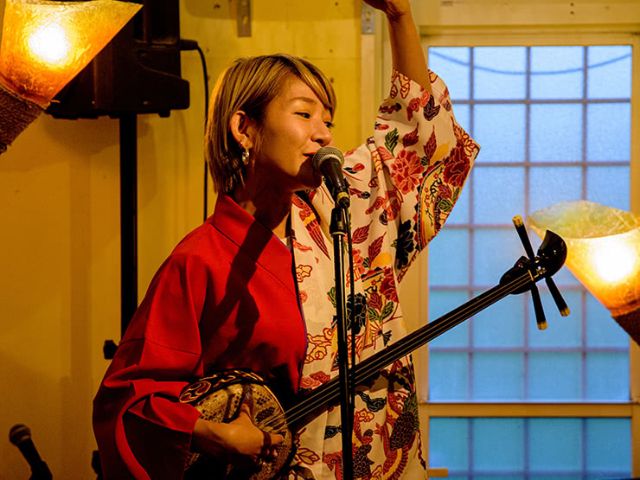 Located in the bustling Fuchaku seafront district, Uraniwa has the atmosphere of an Asian beach resort. They put on a shamisen (a three-stringed traditional Japanese musical instrument) performance every day, so guests can soak up the energetic and passionate Okinawan vibes while enjoying their teppanyaki (ingredients grilled on an iron griddle) with premium local ingredients.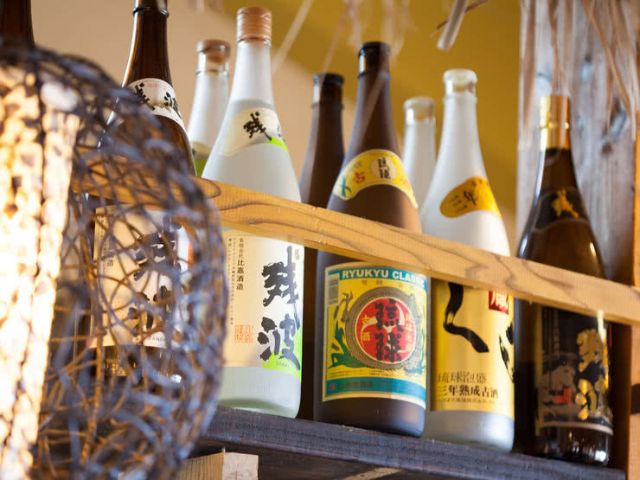 The restaurant boasts a premium collection of awamori sourced from all over Okinawa. Pair your drink with their signature Okinawan delicacies such as sweet potato croquette and Agu pork, and have yourself a truly fantastic dining experience!

Uraniwa
Open
:
[Monday - Wednesday, Friday - Sunday, National Holidays, Day before National Holidays] 6:00 pm - 12:00 am (Food L.O. 11:00 pm, Drink L.O. 11:30 pm)
Closed
:
Thursday
Average price
:
[Dinner] 4,000 JPY
Access
:
Next to Kafuu Resort Fuchaku Condo-Hotel
Address
:
256, Fuchaku, Onna-son, Kunigami-gun, Okinawa
Map
More Details
   Reservation   
Coffee & Bar Verona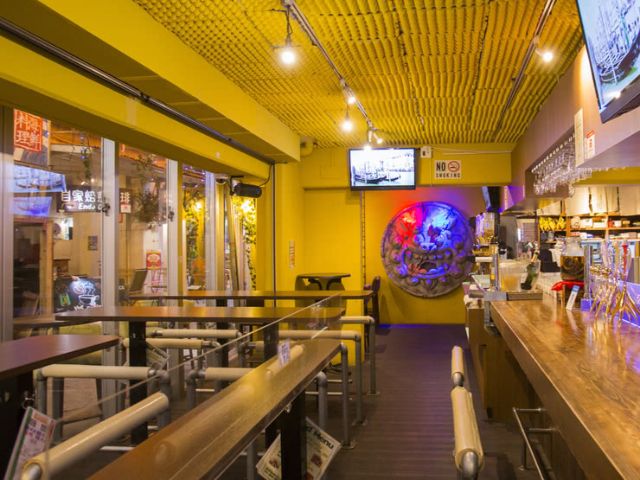 Coffee & Bar Verona is an Okinawan-style cafe by day and a standing bar to enjoy live DJ music at night. On top of their wide selection of awamori and other beverages, their appeal is that you can ask for a personalized drink, perfect for those who know and love their alcohol.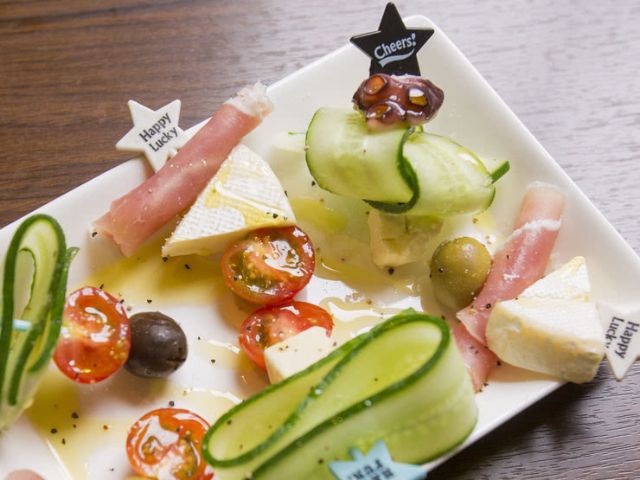 Its extensive menu focuses on Italian food such as Pizza Margherita and Pincho, all of which go superbly well with alcohol. Their food is delicious and comes in generous portions. You can also play games like darts here, making it a relaxing and fun place for both solo diners and groups of friends.

Coffee & Bar Verona
Open
: [Monday - Thursday, National Holidays] 12:00 pm - 12:00 am
[Friday - Sunday, Day before National Holidays] 12:00 pm - 2:00 am
Closed
:
None
Average price
:
[Dinner] 1,500 JPY
Access
:
10-minute walk from [Makishi station]
Address
:
1F, 2-11-13-1 Matsuo, Naha, Okinawa
Map
More Details
   Reservation   
Aoiya Asahibashi Ekimae Branch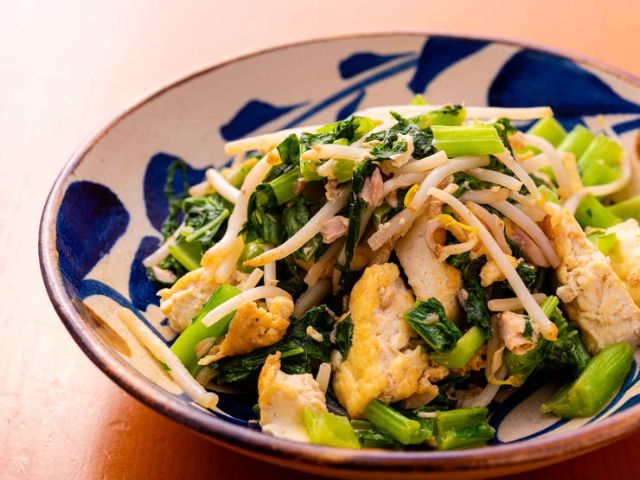 Aoiya Asahibashi Ekimae Branch offers traditional Okinawan cuisine at a reasonable price. They are particular about their ingredients, using locally-sourced Wagyu beef with the perfect balance of lean meat and fat, as well as plump red shrimp and Agu pork. No effort is spared in selecting the finest ingredients and preparing the food, even when it comes to simple dishes such as "goya chanpuru", or bitter gourd and tofu. Their traditional Okinawan delicacies might look effortless, but will surely leave you wanting more!

On top of yummy cuisine, they also have a wide variety of beverages, ranging from awamori and Orion beer to Shikuwasa juice and Ryukyu wine vinegar sour, which are all very quintessentially Okinawan.

Aoiya Asahibashi Ekimae Branch
Open
: [Monday, Tuesday, Thursday, Sunday, National Holidays, Day before National Holidays] 5:00 pm - 12:00 am (L.O. 11:30 pm)
[Friday, Saturday] 5:00 pm - 1:00 am (L.O. 12:00 am)
Closed
:
Wednesday
Average price
:
[Dinner] 3,000 JPY
Access
:
About 2 minutes on foot from Asahibashi Station on the Yui Rail line. From Asahibashi Crossing, walk about 2 minutes towards Higashi-machi.
Address
:
1F, Higashi-machi Planet Bldg., 11-18, Higashi-machi, Naha-shi, Okinawa
Map
More Details
   Reservation   
Aren't you just itching to go to Okinawa by now? As delicious as awamori is, remember to pace yourself and listen to your body, and leave room for some delectable Okinawan cuisine as well!

Disclaimer: All information is accurate at time of publication.