Publish-date: Mar 05 2018 Update-date: Feb 20 2020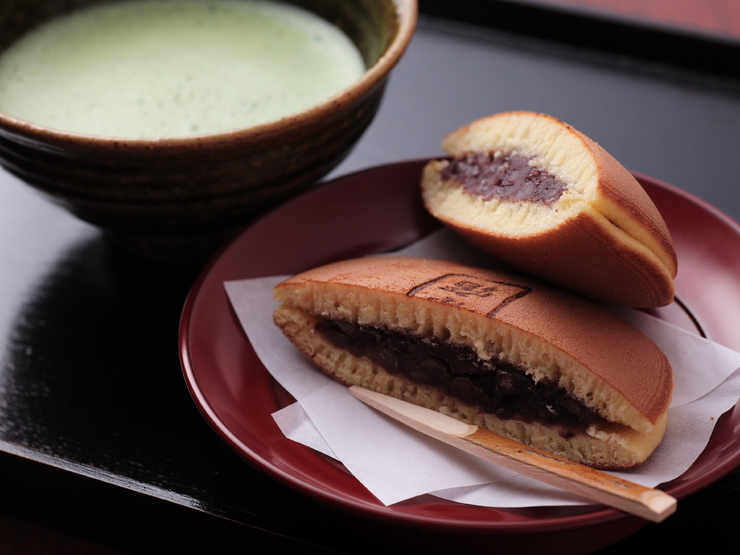 When the cherry blossoms are in full bloom, it is often warm during the day, but quite chilly at night. If you're feeling cold, why not take a quick break and enjoy some warm tea inside a cafe? This article introduces a couple of carefully handpicked cafes near popular hanami (cherry blossom viewing) spots in Tokyo. They are a perfect place to drop by during a hanami date or even on your way home!
This article contains some facts about hanami.
1. HARAJUKU KOTOBUKI cafe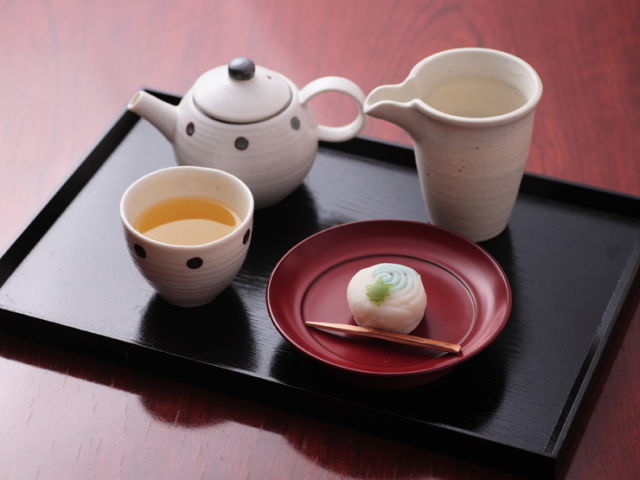 This Japanese-style cafe is only an 11-minute walk from Yoyogi Park (Yoyogi Koen). After a day of admiring beautiful cherry blossoms, this is an ideal place to rest and fully immerse yourself in the mood of Japanese hanami while enjoying some delicious and delicate Japanese confectionery with Japanese tea. Enjoy the falling cherry blossom petals at this relaxing cafe.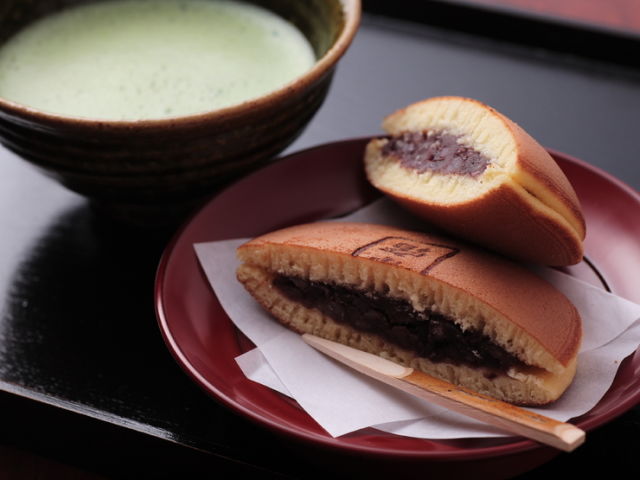 Feel the wabisabi (a Japanese sense of simplistic beauty) as you take a breather at this cafe and enjoy their popular set of dorayaki and matcha (powdered green tea).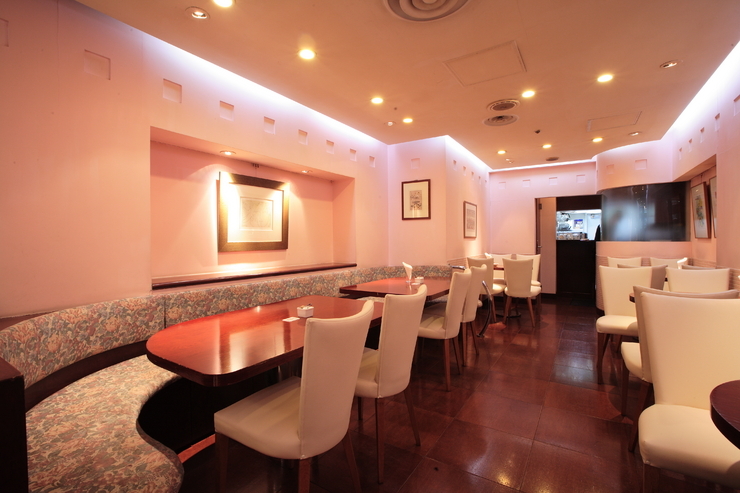 Enjoy Japanese confectionery in the elegant white interior of this modern cafe.
HARAJUKU KOTOBUKI cafe
Open
: 11:00 am - 7:30 pm
Closed
: None
Average price
: 800 JPY
Take-out is also available. Their dorayaki (red bean paste sandwiched between 2 pancakes) costs 190 JPY.
Access
: 2-minute walk from both Omote-sando Station and Harajuku Station. Located on 1F of Co-op Olympia.
Address
: 705, Co-op Olympia, 6-35-3, Jingumae, Shibuya-ku, Tokyo
Map
More Details
2. Le Pain Quotidien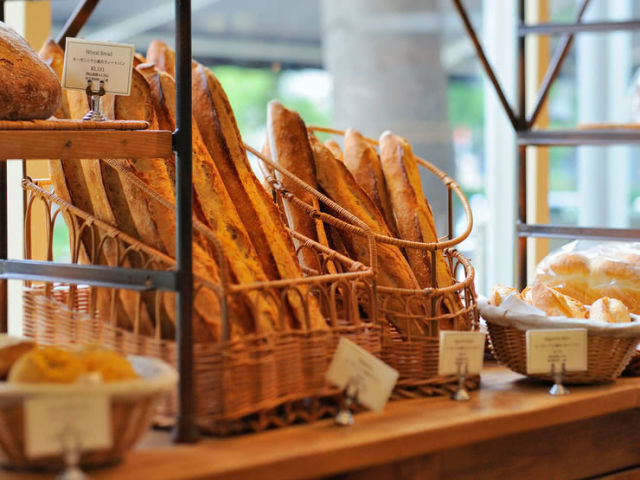 Located only 7 minutes on foot from inside Shiba Park (Shiba Koen), this well-established bakery is an ideal place to take a break after a nice hanami date. This cafe is famous for their hard bread, made from natural yeast. You can gently warm yourself up after hanami with their hard bread and soup set. An abundance of baked confectionery and sweets are also available!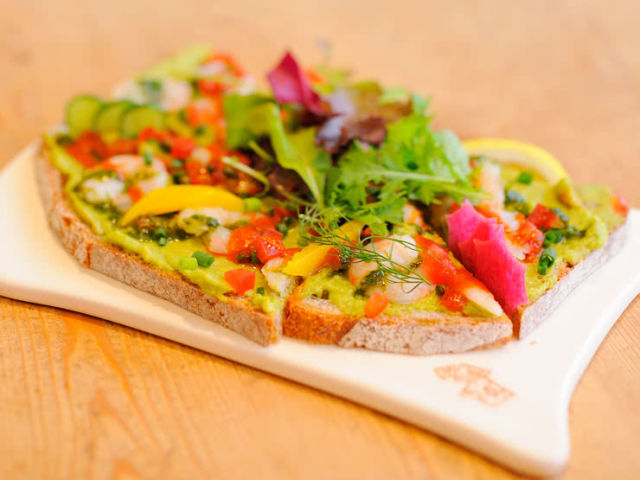 This is the colorful [Tartine]. How well the bread goes with various ingredients has been carefully considered in its making.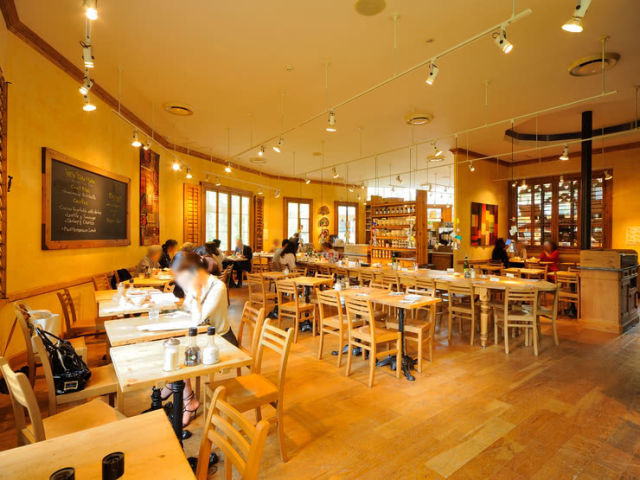 Stylish Cafes Near Cherry Blossom Viewing Spots in Tokyo. The gentle wooden interior of this cafe will soothe your tired bones.

Le Pain Quotidien
Open
: 7:30 am - 10:00 pm (L.O. 9:00 pm) Lunch 11:00 am - 3:00 pm, Breakfast 7:30 am - 11:00 am
Closed
: None
Average price
: [Dinner] 1,800 JPY / [Lunch] 1,500 JPY
*Lunch sets from 1,700 JPY
Access
: 1 minute walk from Exit A1 of Onarimon Station. Follow Hibiya Street.
Address
: 3-3-1, Shiba Koen, Minato-ku, Tokyo
Map
More Details
Disclaimer: All information is accurate at time of publication.