Publish-date: Dec 28 2018 Update-date: Jun 05 2020
There are so many yakiniku (Japanese BBQ) restaurants in Sendai. Starting from the local Sendai Beef and including meats produced in nearby prefectures like Maesawa Beef and Yonezawa Beef, the area abounds in high-grade meat brands. In these restaurants, you'll get to treat yourself to simple yet luxurious yakiniku of beef, pork, and chicken raised in the vast, prosperous land of Tohoku. The options are countless, but the following 6 yakiniku restaurants are the most delicious according to locals!
1. Sansuien Higashiguchi Second Branch
This famous restaurant offers reasonably priced yakiniku of Sendai Beef and other types of beef produced in Miyagi Prefecture. 
You can access from the East Exit of Sendai Station. If you go during the weekend, don't forget to make a reservation! Other than the popular [5 Seconds Scorched Loin] and the [Lean Meat Steak], relish the umami (Japanese savory taste) of wagyu with the [Scorched Fatty Meat], a quickly scorched sirloin cut, with eggs.

[Scorched Fatty Meat], quickly scorched sirloin dipped in raw egg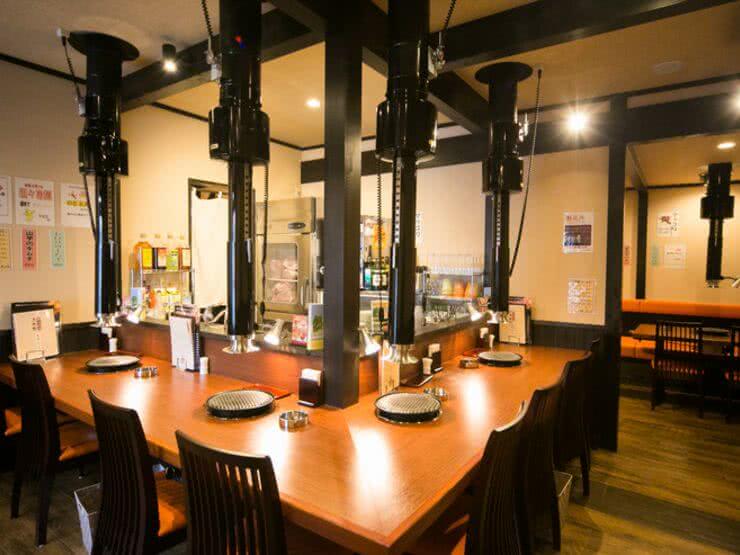 Counter seats are available, so it's great for people dining alone. There are also large tables in the rear of the restaurant.
Sansuien Higashiguchi Second branch
Open
:
[Tuesday - Sunday, National Holidays, Day before National Holidays] 5:00 pm - 0:00 am
Closed
:
Irregular
Average price
:
[Dinner] 3,500 JPY
Access
:
Depart from the west exit of Sendai Station, go under the overpass, go straight along with the one way street, then on your right.
Address
:
1-3-17, Shintera, Wakabayashi-ku, Sendai, Miyagi
(
Map
)
More Details
 Reservation 
2. Choga Jip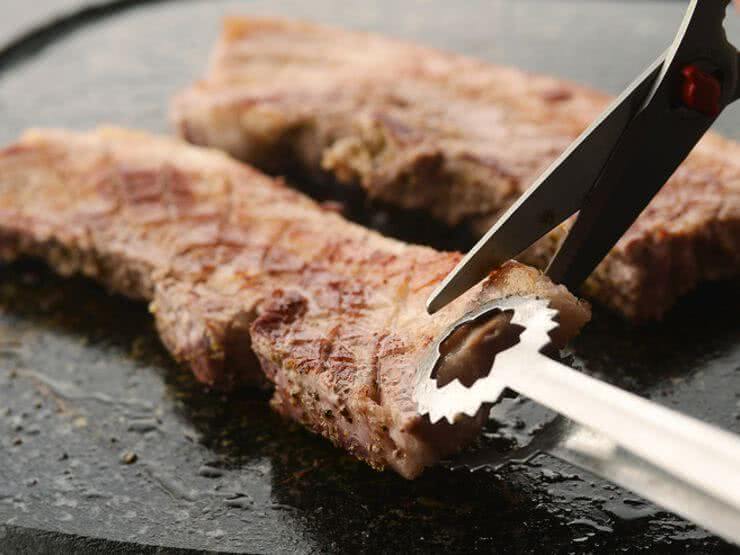 Taste authentic Korean cuisine made with Korean products in Sendai!
This restaurant serves authentic dishes of Korean home cooking using ingredients imported directly from Korea. It's located quite close to Sunmall Ichibancho on Minami-machi Street. They're well-known for their all-you-can-eat samgyeopsal. The yakiniku party courses are also recommendation.

Grill, cut, roll and eat! The super popular Korean-style BBQ, samgyeopsal
The tatami room on the 2nd floor can reserved for parties of up to 60 people
Choga Jip
Open: Dinner 5:00 pm - 11:00 pm (L.O. 10:00 pm)
Closed: Irregular
Average price: [Dinner] 2,800 JPY / [Lunch] 800 JPY
Access: 30m from the entrance of Sunmall Ichibancho heading towards Sendai Station
Address: 2-3-9, Ichiban-cho, Aoba-ku, Sendai-shi, Miyagi

3. Wabi Ichi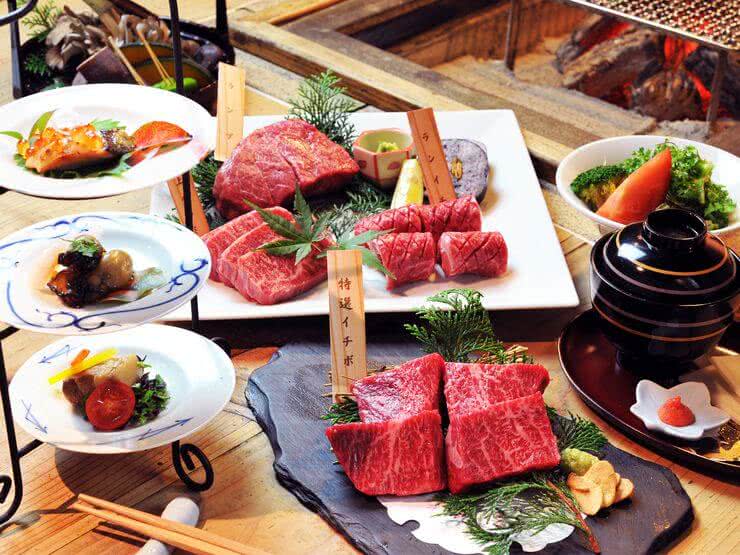 All private rooms are equipped with a beer server. Enjoy Sendai Kuroge Wagyu grilled on charcoal in this wagyu restaurant. 
Each one of the 20 private rooms comes with a different design, so you can pick the one that best suits you and your companions' mood. The beer server equipped in every room makes it perfect if you're up for a few drinks, as well as an excellent location for parties and special celebrations.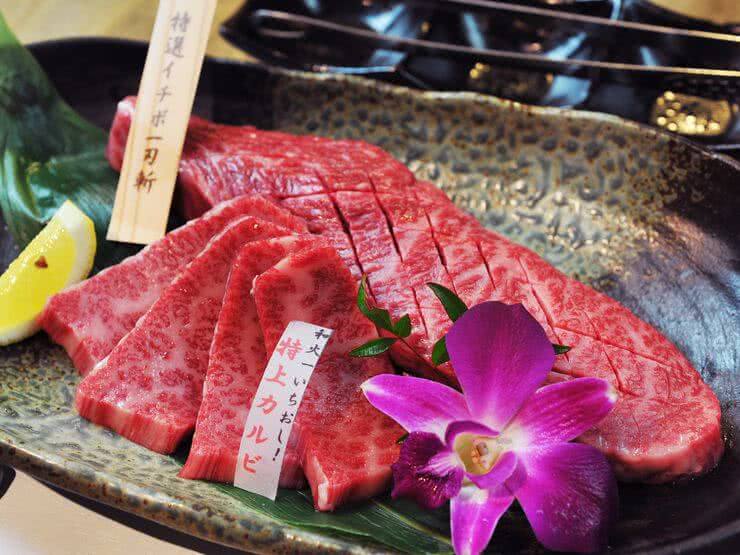 Their [Premium 1st Class Top Sirloin Cap] consists of a luxurious platter of carefully selected top sirloin cap cuts with a stunning marbling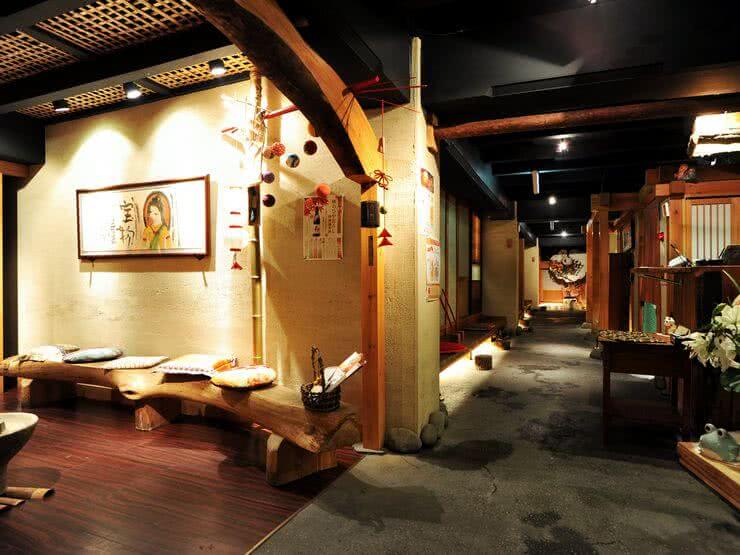 This upper-class space is perfect for business dinners, celebrations and anniversaries.
Wabi Ichi
Open
: [Monday - Saturday] 5:00 pm - 10:00 pm (L.O. 9:30 pm)
[Sunday, National Holidays] 4:30 pm - 10:00 pm (L.O. 9:30 pm)
Closed
: Beginning and end of the year
Average price
: 6,001 JPY - 7,000 JPY
Address
: 2-1-10, Kakyoin, Aoba-ku, Sendai-shi, Miyagi (
Map
)
Source
:
hitosara (Japanese)
4. Mitsubayashi Meat
Enjoy carefully selected meats at a bargain price! This yakiniku restaurant in Bunka Yokocho has also a rich offal menu.
From the classic galbi to rare offal cuts, here you can grill your meat on the shichirin, an earthen charcoal grill. Despite the high quality of the meat, the prices are incredibly reasonable. Make it your first bar hopping stop in Bunka Yokocho!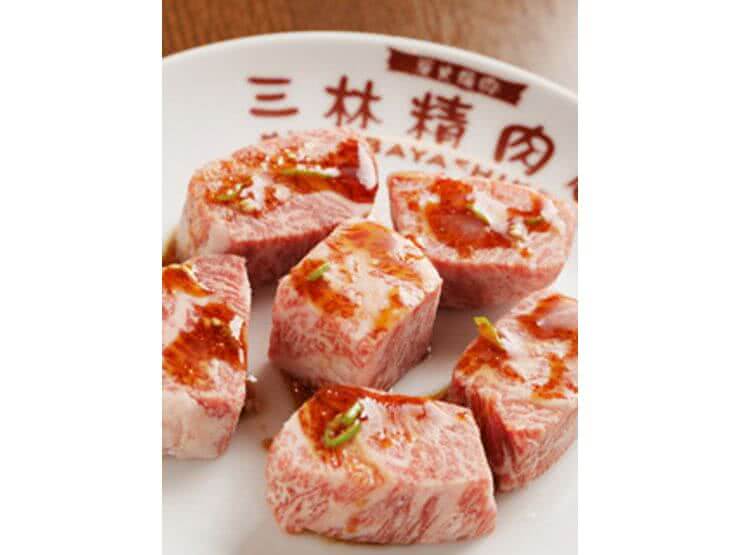 The popular [Diced Galbi] is very filling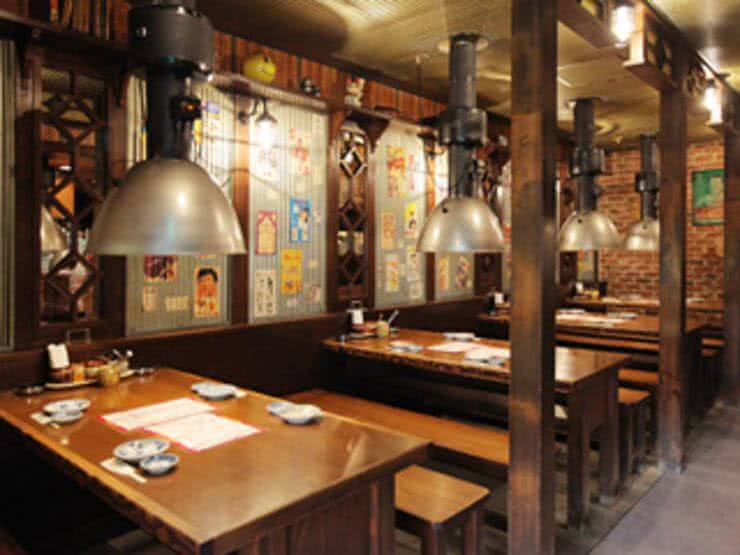 Its retro design will feel as if you've slipped back in time to Japan's Showa Era (1926 - 1989)
Mitsubayashi Meat
Open
: [Weekdays, Saturday] 5:30 pm - 12:00 am (L.O. 11:00 pm)
[National Holidays] 5:00 pm - 11:00 pm (L.O. 10:00 pm)
Closed
: Sunday
*In case of consecutive holidays, it will be closed on the last day
Average price
: 3,500 JPY *Courses start from 3,000 JPY. You can also have a course tailored to your budget.
Access
: Inside Bunka Yokocho
Address
: 2-3-41, Ichiban-cho, Aoba-ku, Sendai-shi, Miyagi
Map
More Details
5. Grill Dining Masatora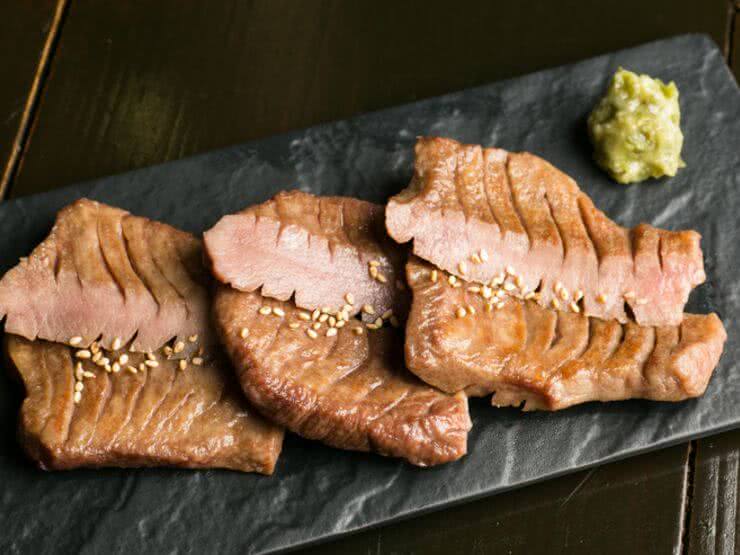 This restaurant is well-known for its delicious yakiniku served in a fancy atmosphere
Enjoy delicious top rank yakiniku in the stylish interior. The attentiveness towards food starts from the careful selection ingredients, such as the locally produced Hidakami Beef. Part of its appeal is due to its clean and classy design that sets it apart from the typical image of a yakiniku restaurant.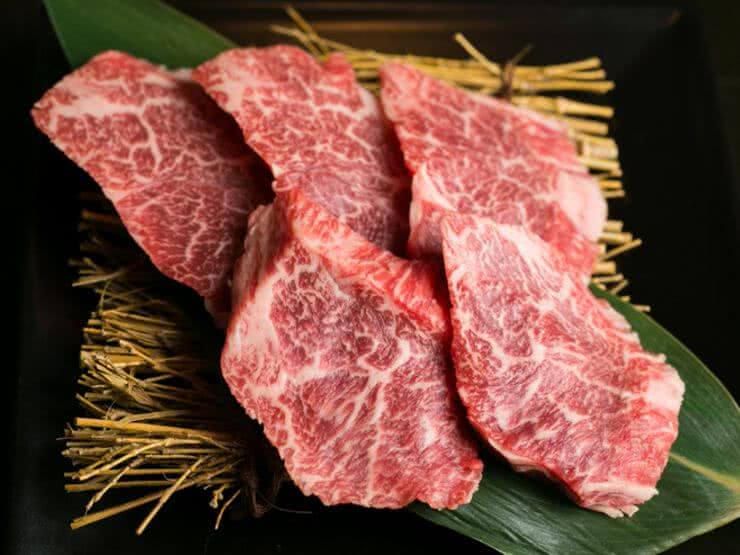 What makes their [Galbi] superb is its fine marbling and subtle taste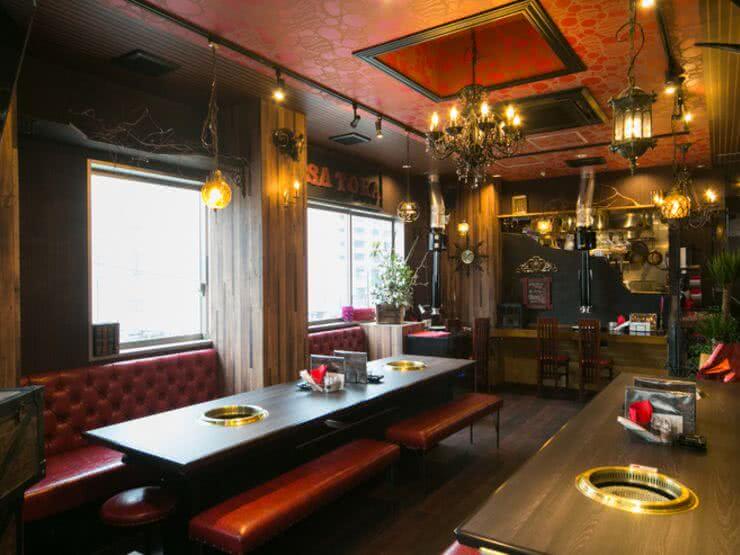 The interior exudes elegance and makes the perfect setting for a romantic date
Grill Dining Masatora
Open: [Tuesday - Sunday] Lunch 11:30 am - 2:30 pm (L.O. 2:00 pm), Dinner 6:00 pm - 12:00 am (L.O. 11:30 pm)
Closed: Monday
Average price: [Dinner] 3,500 JPY / [Lunch] 850 JPY
Access: 3-minute walk from the exit of the Sendai Station North - Nakakecho free passage. It's 98m away from Sendai Station. You should be able to find it immediately upon entering Motodera Street.
Address: 2F, Motodera Suzuki Bldg., 304-3, Motodera-koji, Miyagino-ku, Sendai-shi, Miyagi

6. Ken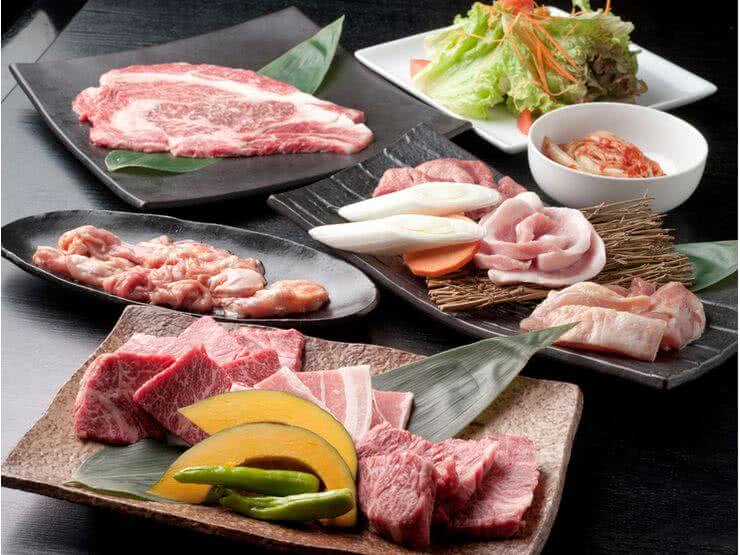 Stuff your cheeks with beef tongue and Sendai Beef in a relaxing atmosphere with jazz music drifting in the background.
This restaurant serves a fantastic high-quality beef tongue that is thickly cut and tender. You can enjoy it yakiniku-style in modern Japanese interior along to the sound of Jazz music playing throughout the room. The meat is cut in thick chunks and sits for 1-2 nights to deepen the flavor. There are also private rooms where you can have business dinners.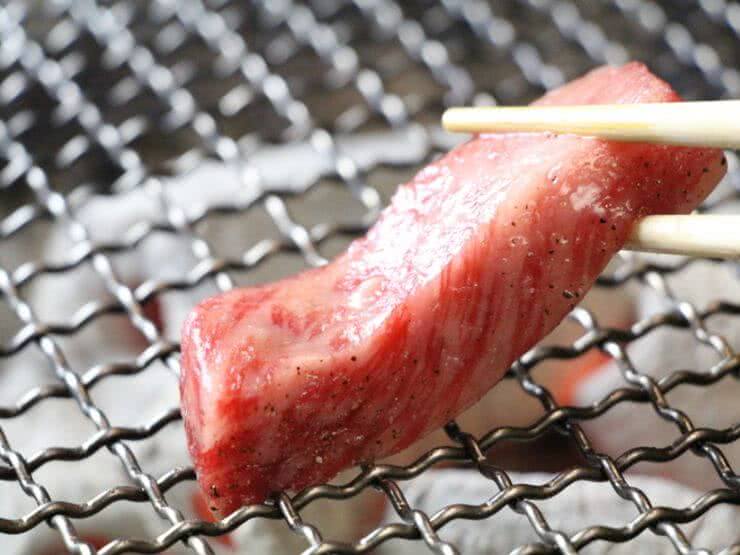 [Sendai Beef Sirloin] - Enjoy premium meat grilled over charcoal!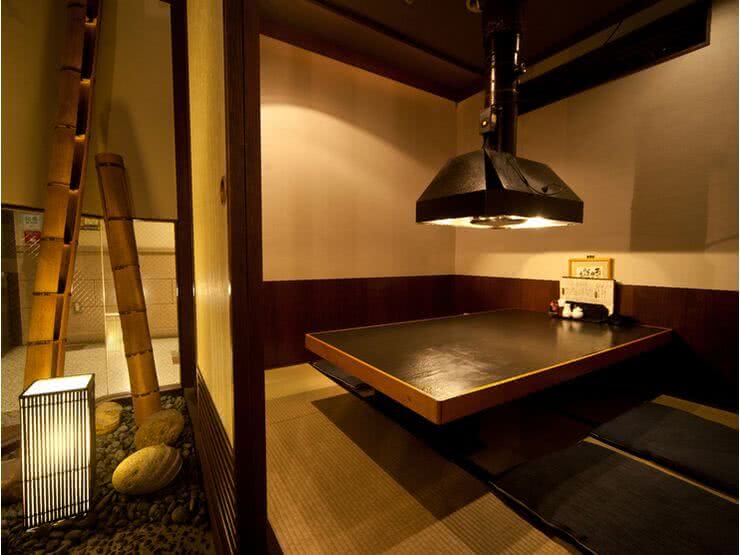 Have a nice meal in a gently-lit environment
Ken
Open: [Weekdays] Dinner 5:30 pm - 12:00 am (L.O. 11:00 pm)
[Sunday] Dinner 5:00 pm - 11:00 pm (L.O. 10:30 pm)
[Saturday] Dinner 5:00 pm - 12:00 am (L.O. 11:00 pm)
Closed: None
Closed for the beginning and end of the year on December 31 and January 1, Open from January 2
Average price: [Dinner] 4,000 JPY *All-you-can-drink plan including course meals with 12 courses (5,000 JPY) to 16 courses (9,500 JPY)
Access: 3-minute walk from Hirose-dori Station, 10-minute walk from Aoba-dori Station. It's on the 1st floor underground of the former Hotel Richfield Sendai.
Address: B1F, Hotel Grand Terrace Sendai Kokubuncho, 2-2-2, Kokubun-cho, Aoba-ku, Sendai-shi, Miyagi

Disclaimer: All information is accurate at time of publication.