From flashy Michelin-starred establishments to cozy neighborhood bistros, the Japanese culinary affair with French cuisine is extensive. Japanese chefs have travelled to France to study cooking since the Meiji and Taisho Eras, and in the years since the 1960s those numbers have increased dramatically. These French-trained Japanese chefs bring with them the flavors and techniques of traditional French cuisine, as well as the influences of the 'nouvelle' cuisine that has become the gold standard in France since the 1920s, with its ingredient-focussed dishes, refined presentation and healthful emphasis.
These 10 examples of classic French menu items, cooked in a Japanese style, demonstrate why French-Japanese restaurants are a must for any culinary adventurer.

The Innovative Flavor Fusions on the Menu at French-Japanese Restaurants
Consomme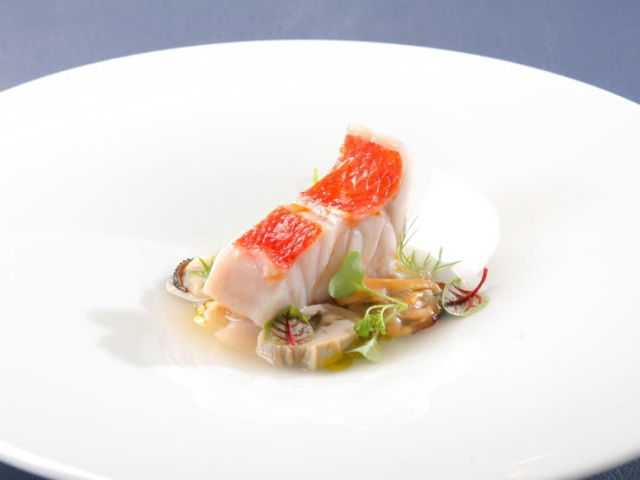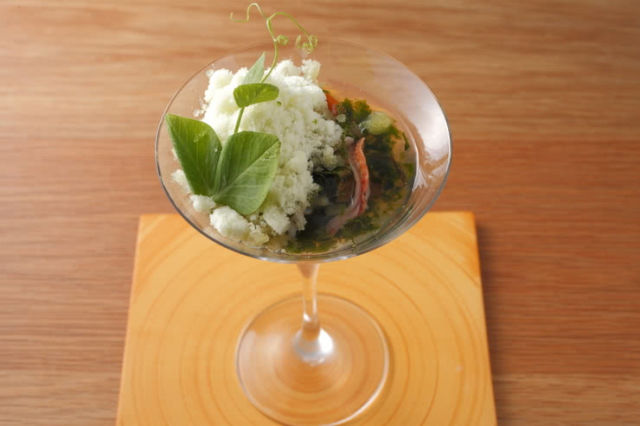 Consomme is a clear and flavorful French soup that has been around since the 16th century. Meaning 'complete' or 'finished' in French, the soup is a refined and concentrated broth that varies in flavor and style based on ingredient. At
UNIQUE
in Osaka, a savory shellfish consomme, scented with spices, accompanies 'Kinmedai (Alfonsino fish) a la Vapeur.' At
, also in Osaka, clam consomme jelly adds a flavorful seafood twist to their classic dish 'Thin green beans with shellfish.'
Croquette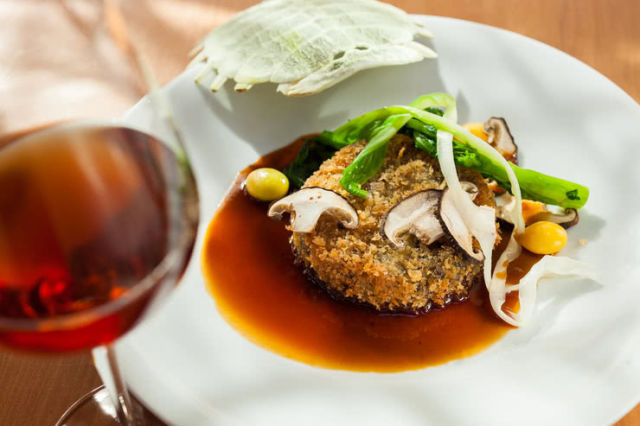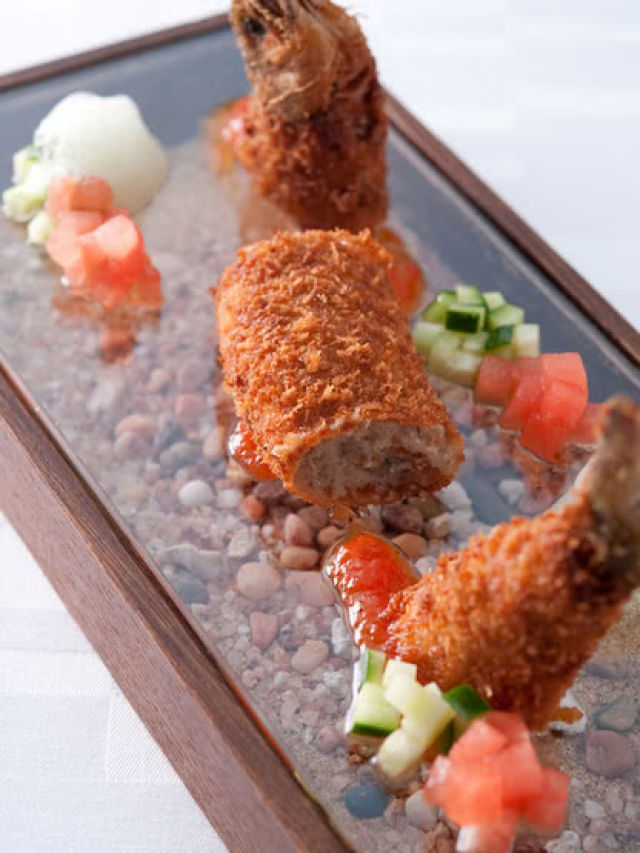 First documented in France in the late 1800s, a croquette is a heavenly mixture of mashed potato with ground meat, shellfish, fish, vegetables, cheese or bechamel sauce, all shaped into balls or patties and breaded and fried.
Beau Temps
in Kanagawa serves a Softshell Turtle Croquette, where the turtle is stewed in a vegetable bouillon before being cooled and carefully molded into a croquette.
in Hiroo, Tokyo, presents a 'twist on the pleasure of eating an entire Ayu,' with their Ayu Croquette - the bones and head are French-fried, the flesh then mixed with potatoes for the croquette.
Foie Gras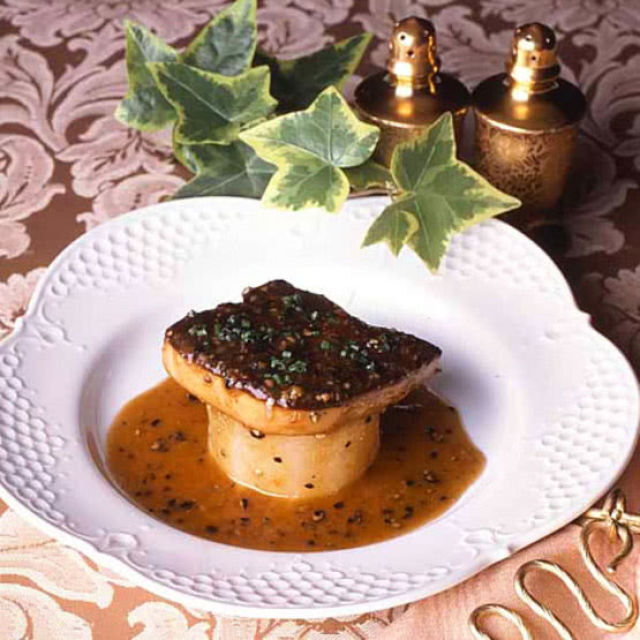 This decadent French staple is the liver of a goose or duck that has been specially fattened. Beloved by chefs and gourmands for its deep umami flavors, Foie Gras is also a popular feature of Japanese-French fusion cuisine. On the menu at
Queen Alice
in Kanagawa is foie gras sauteed with daikon, and served with a sauce made from sesame, garlic and soy sauce. The deeply savory flavors, subtly lightened by the daikon, serve as the perfect compliment to the foie gras.
Bongout noh
has Foie Gras & Mackerel Rillettes made with matcha, where the foie gras is used like a seasoning for a rich, exquisite flavor.
Game Meat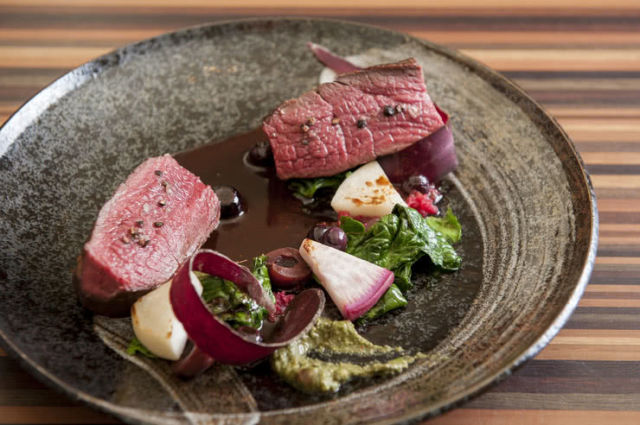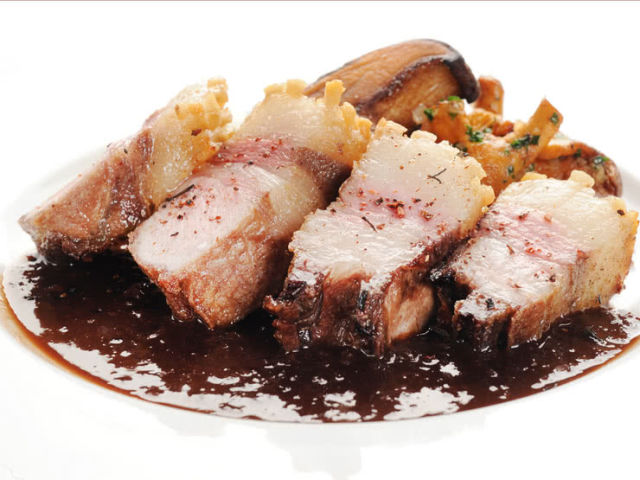 In France, game meats such as venison and boar have long been part of the gastronomic tradition. While seafood has always be integral to the Japanese diet, the popularity of gourmet game meats has been on the rise in recent years. At
Ete
in Kanagawa, Hokkaido venison is butter-roasted and served with a blueberry sauce. The venison comes with a tapenade of butterbur (a Japanese wild mountain vegetable) and seasonal vegetables. At
Le Pique Assiette
in Kyoto, young boar from Shimane prefecture is flavored with wild peppers and roasted at high temperature to produce a crispy texture, sweet aroma, and full-bodied fattiness.
Mille Feuille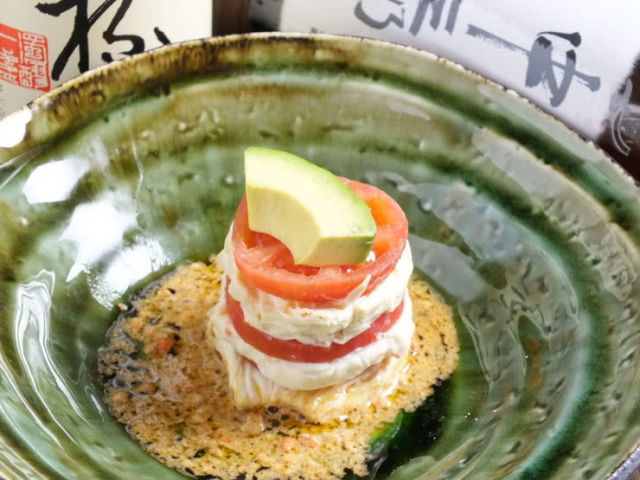 Mille feuille, which means 'a thousand leaves' in French, typically describes a puff pastry dessert dish featuring many layers of sweet fillings such as custard, fruit, compotes and cream. The term also refers to a layered dish in Japan, although it may be either sweet or savory. restaurant in Osaka serves a 'Mille-feuille of A4 Grade Japanese Black Beef Fillet and Foie Gras Poele.' Tsuki in Yokohama serve a 'millefeuille' of fresh tomato and yuba (raw tofu skin)-an exquisite pairing that emphasizes the subtly sweet umami flavor of both ingredients.
Mousse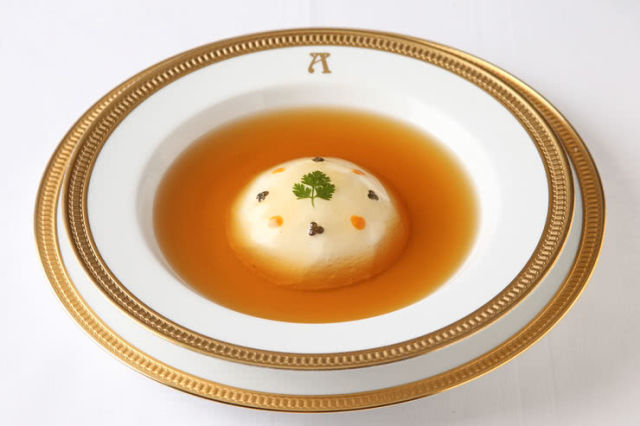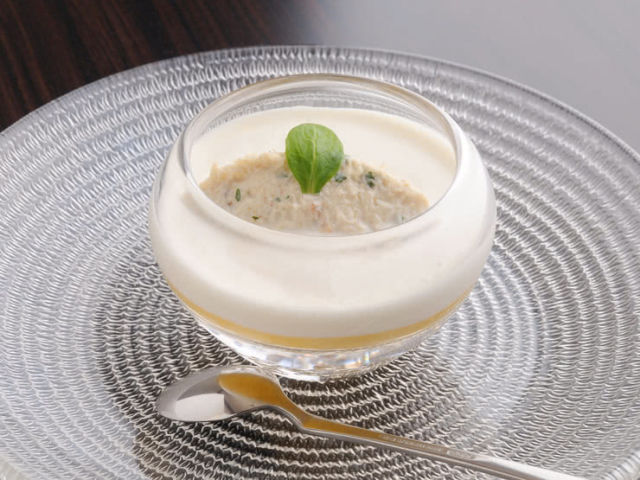 A mousse is a light and airy dish, created from a base of whisked egg whites and cream and flavored with various sweet or savory ingredients.
Apicius
in Tokyo is known for its signature dish of 'Sea urchin, caviar, and cauliflower mousse' served in consomme. At
Kazan
in Ginza, savor the 'suave and textured' "Japanese Blue-crab and Seasonal Vegetable Mousse," served topped with a cold cauliflower soup and garnished with yet more crab meat.
Teppanyaki Ousaka
serves a green pea mousse in an elegant cocktail glass, topped with black abalone cooked sous vide with kombu broth.
Poêle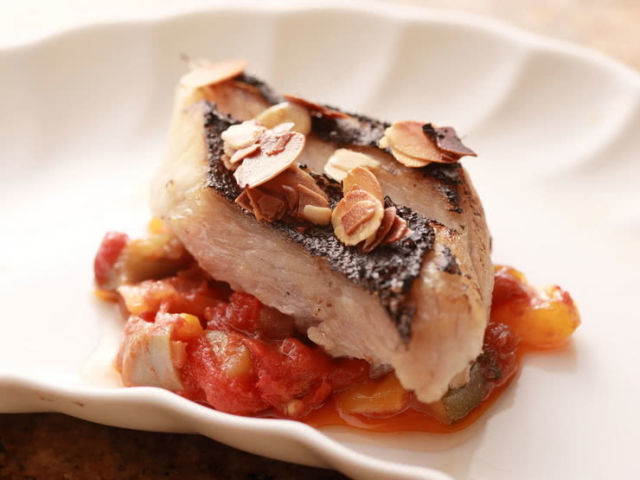 Poêle is a traditional French cooking method whereby food is cooked in it's own juices to bring out the natural flavor inside. A Flathead Poêle is served with ratatouille at Kobe's
Paris Shokudo
, where the brown butter sauce perfectly captures the flathead's savory flavor. At
Roast Beaf Watanabe
in Kyoto, Ris de veau (sweetbreads) of black-haired Japanese beef are cooked poêle-style and served with Roquefort, creating a coveted delicacy both rare and unique.
Souffle
A sweet or savory baked-egg dish which originated in France in the early 1700s, souffle can be flavored with various ingredients and served as a main dish or dessert. At
 L'EMBELLIR Naoto Kishimoto
in Tokyo, an intriguing dessert dish comes in the form of Chestnut Soup served with Pomme Souffle and Truffle Toast. At 
Atelier d'I 
in Hiroo, Tokyo, an 'Omelette Souffle' combines two classic French dishes to produce a popular menu item, a piping-hot fluffy souffled omelette covered generously with herb and cheese sauce.
Terrine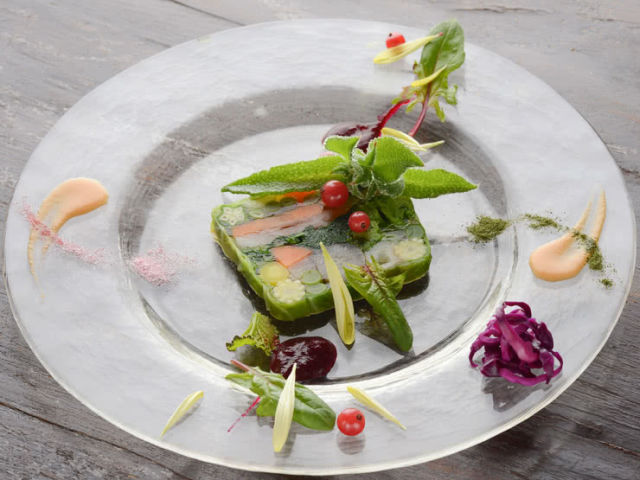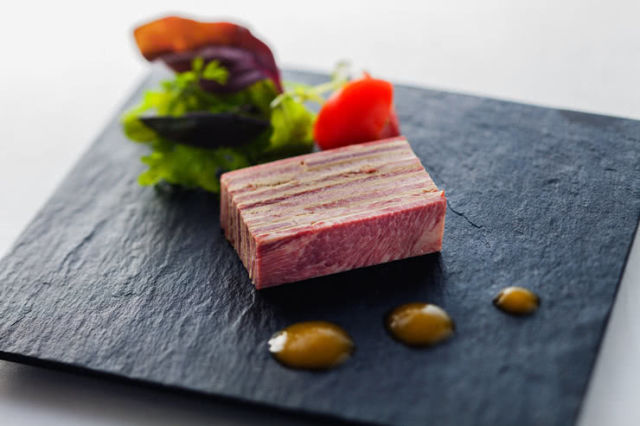 To make a terrine, ingredients are minced and baked in a tin, then sliced to serve. Terrines are a favorite in French-Japanese restaurants, and are highly creative both in their use of ingredients and presentation. The signature dish of
Le Salon de Legumes
in Kanagawa is a decorative vegetable-only terrine featuring an abundance of fine seasonal vegetables.
Tateruyoshino Bis
 in Shimbashi, Tokyo, serves a terrine entree of layered smoked beef tongue and foie gras, served with pureed persimmon sauce.
Truffle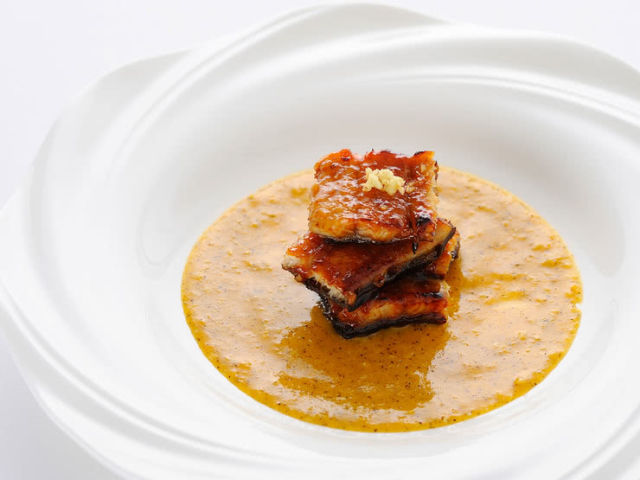 Truffles have long been held in high esteem in French cooking, where the fungi is revered for its intense, earthy aroma. French gourmet Jean Anthelme Brillat-Savarin once called truffles "the diamond of the kitchen." At
Ginza Totoki
, wild eel caught in the clear waters of the Takatsugawa river in Shimane Prefecture is coated in orange-flavored caramel sauce, grilled, and served with truffles and scrambled eggs.
Kadowaki
in Abazu-Juban, Tokyo, serves a truffle kamameshi, where rice cooked in a ceramic pot is blanketed in shavings of truffle, as well as a 'Winter Daikon and Roasted Pear with Cod Roe Sauce and Truffle,' where julienned fresh black truffles are served atop a gorgeous plated fish.
Visit a French-Japanese Restaurant for Stylish and Flavorful Fusion Cuisine
The elegant, refined flavors of French cuisine combined with diverse Japanese ingredients and modern interpretations of traditional techniques all make compelling reasons to try French food in Japan. Browse more than
130 French restaurants
across Japan and experience firsthand the dishes created from this exquisite fusion.
Disclaimer: All information is accurate at time of publication.
Publish-date: Aug 09 2017 Update-date: Jun 05 2020