Update-date: Oct 25 2023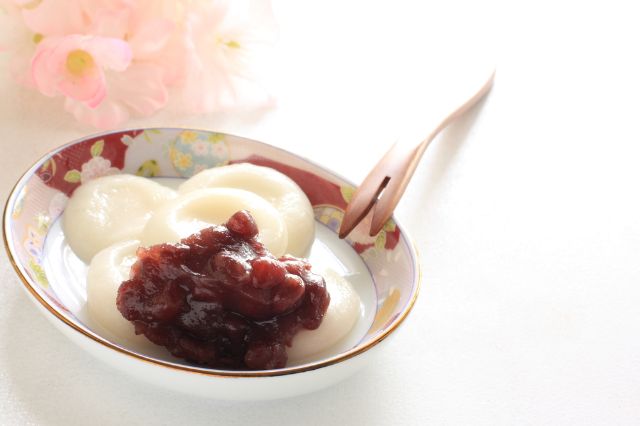 Many people are often surprised to hear that beans can be enjoyed as dessert in Japan. But "anko", a paste made from red beans called "azuki", is a staple in traditional Japanese confectionery, and has been enjoyed by Japanese people for centuries. The taste can be enjoyed alone, or as a complement to other Japanese flavors such as matcha (roasted green tea) or mochi (sticky rice cake). This time, we will explain what anko is, and the many ways it can be enjoyed.

The History Behind Anko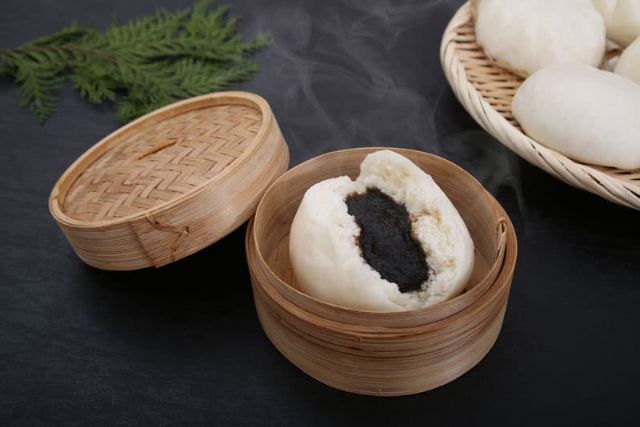 It is said that anko first arrived to Japan from China in the 7th century along with other Chinese treats. At the time, "anko" referred to the filling in Chinese buns that was made out of meat and vegetables. However, Buddhist monks in Japan wanted to find an alternative to the meat, so they decided to use red bean paste instead, as it closely resembled it.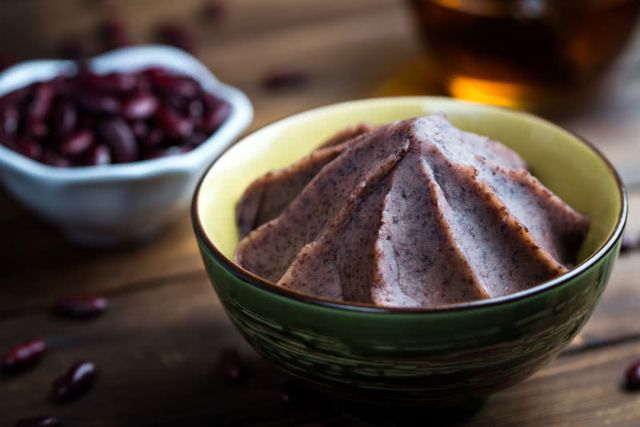 At the time, it was used as a savory ingredient and mixed with salt. However, over time, sweetened versions started to become more popular. The original sweetener used for anko was ivy sap that had been boiled down. Several centuries later, as the sugar production in Japan increased, more sugar was added to anko, turning it into the sweet treat that it is today.

Types of Anko in Japan
While the term "anko" widely refers to red bean paste, there are different variations of anko depending on the preparation and occasionally, ingredients. Everyone has their own preference, so make sure to try all kinds of anko to find your favorite!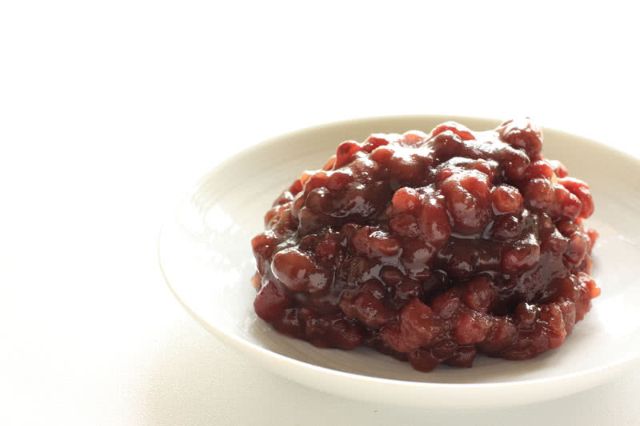 Tsubu-an: Chunky red bean paste, pictured above. The paste is made up of whole beans. As the skin of the bean splits easily under heat, it takes a great amount of care to produce the paste with the beans still intact.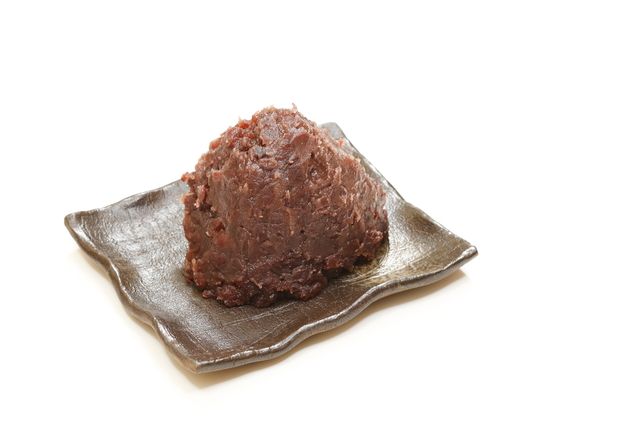 Tsubushi-an: Crushed red bean paste. In this version, the beans are cooked and crushed, but not thoroughly so that there are still bits of bean and skin left. The skin of the bean is what carries the most flavor, so it is a great way to enjoy the delicate taste of azuki along with the added texture that the remaining bits of uncrushed bean give.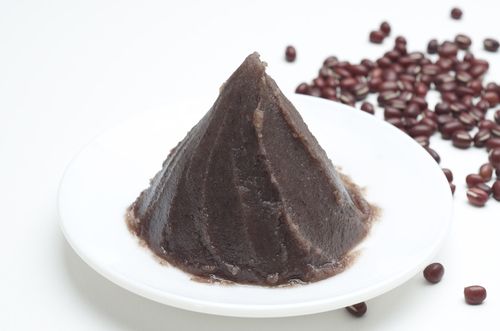 Koshi-an: Smooth red bean paste. In this version, the skins of the azuki beans are removed during preparation, and then sugar is added and they are mashed into a smooth paste. Properly prepared koshi-an has a wonderful, creamy texture.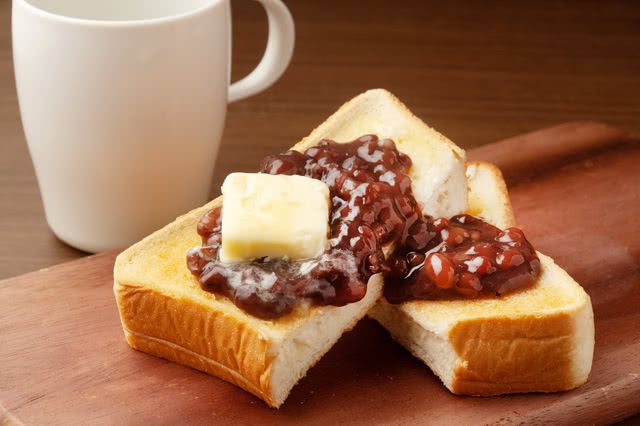 Ogura-an: Mixed red bean paste. In this version, larger types of azuki beans are simmered in sweeteners such as honey and then mixed with koshi-an. Although the appearance is similar to tsubushi-an, the preparation methods are different. It is said that it was named after Mt. Ogura in Kyoto.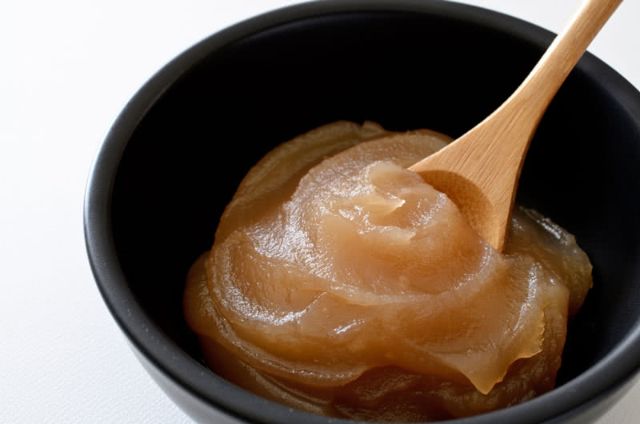 Shiro-an: White bean paste, pictured above. Shiro-an is made with white azuki beans rather than red, and has a slightly more refined sweetness compared to its darker counterpart. It often is made into a creamy texture.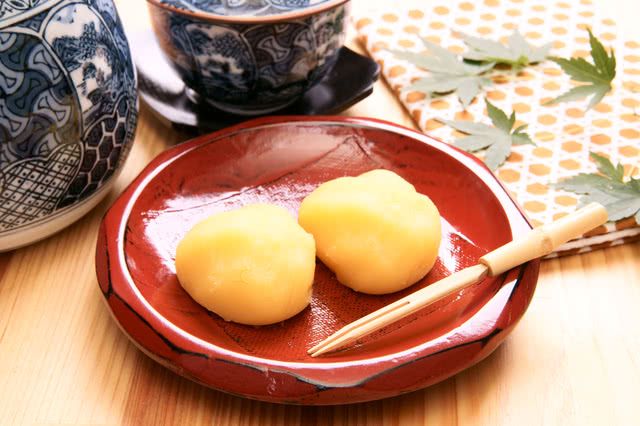 Kuri-an: Chestnut paste. This sweet paste is made by mixing sweetened chestnuts into shiro-an, or mashing steamed chestnuts into its own smooth paste.

Japanese Anko Desserts
Today, anko is considered a pretty common flavor for desserts in Japan. Although there are far too many types for us to fully cover in this article, here are a couple of common anko desserts that you might stumble upon while in Japan.

Anko-Filled Pastries
There is something magical about biting into a flaky pastry and tasting delicious, sweet azuki bean paste. You can find many of the following pastries at specialty shops, food stalls, supermarkets, and convenience stores.

Anpan: A bread bun stuffed with anko. The bun is toasted and often topped with toasted sesame seeds. The sweet anko encased in the savory bun makes for the perfect snack or treat!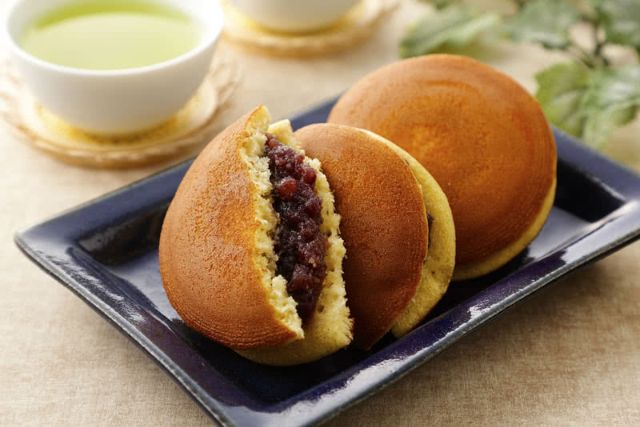 Dorayaki: Anko sandwiched between two small, traditional Japanese-style pancakes. It has a soft yet slightly chewy texture that many people just can't resist. If you are familiar with the robot-cat character Doraemon, you might know that dorayaki is Doraemon's favorite food!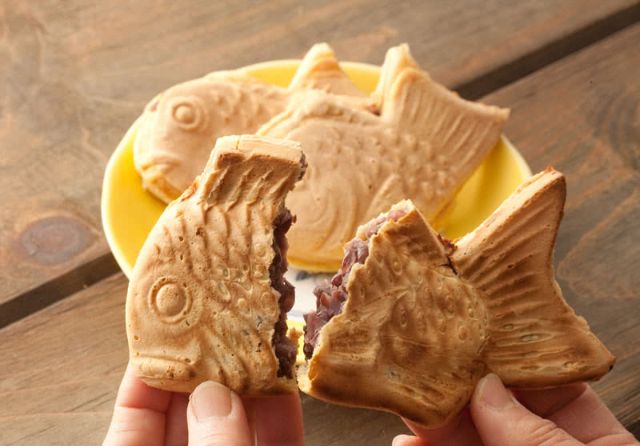 Taiyaki: A fish-shaped pastry typically filled with anko, pictured above. A good taiyaki is usually served hot and crispy. Taiyaki enthusiasts are divided into two groups: those who eat the head first, and those who eat the tail first. Which one are you?

Rice-Based Anko Desserts
When paired with sweet anko, rice makes for a wonderful dessert. The sweet anko pairs beautifully with the mild rice flavor and adds an extra layer of complexity in terms of mouthfeel.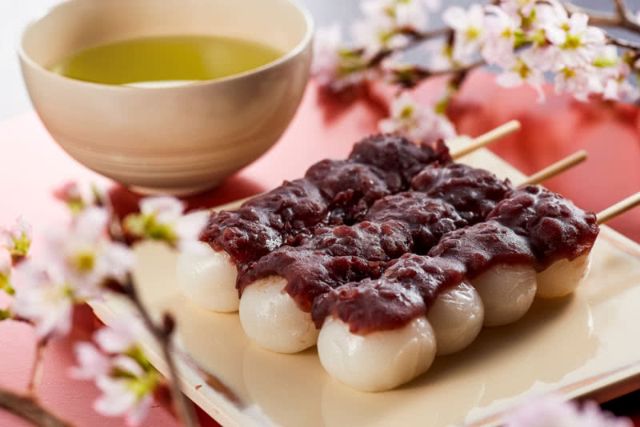 Dango: Rice dumplings which are often skewered three at a time. Dango can be topped with many things, often sweet and sometimes savory, but a long-standing popular topping is anko. The anko adds just the right amount of sweetness and flavor to the chewy dango, creating a traditional Japanese dessert with a delightful texture and flavor.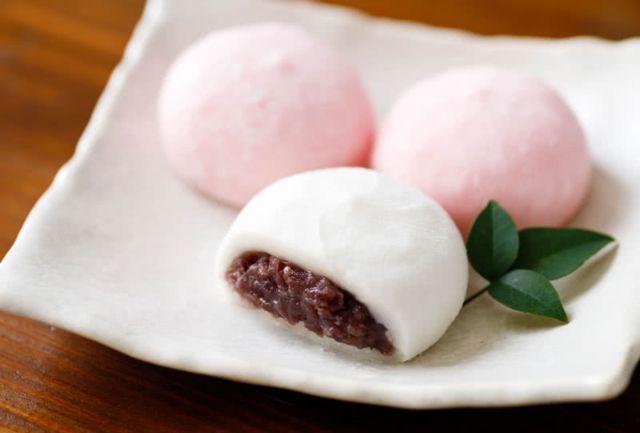 Mochi: Pounded rice cake. It can be eaten plain or filled with sweet fillings. Anko is the classic filling used for mochi.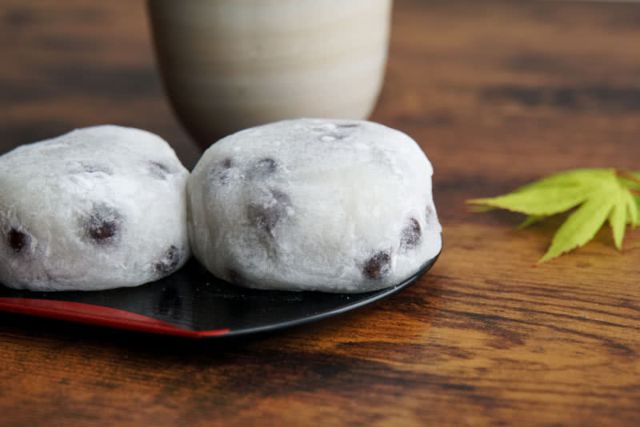 Daifuku: Anko wrapped in a thin layer of mochi. The layer is often thin enough that some of the beans can be seen through the outer layer. There are many different types of filling for daifuku, but a popular variation is "ichigo daifuku", which is daifuku with a strawberry nestled inside the anko.

Jelly Anko Desserts
Anko can be molded into many types of desserts with different consistencies, jelly being one. These desserts wonderfully keep the delicate flavor of anko while introducing a delightful new texture.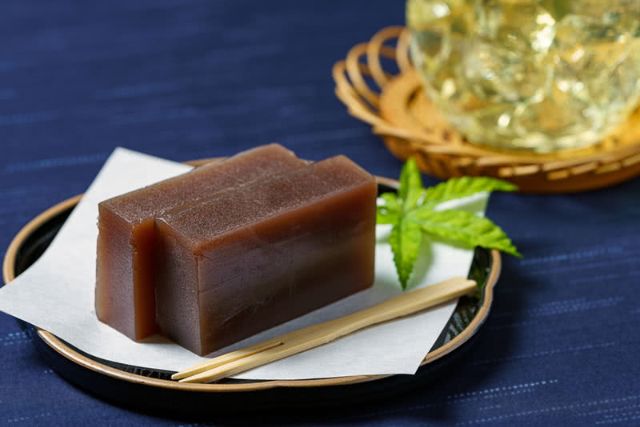 Yokan: A jelly dessert made from anko, sugar, and agar-agar. Generally presented as a rectangular block, it can be packaged as-is and cut up later or cut into smaller pieces and individually wrapped. Although classically a solid red color from the azuki, there are also other popular flavors of yokan such as matcha.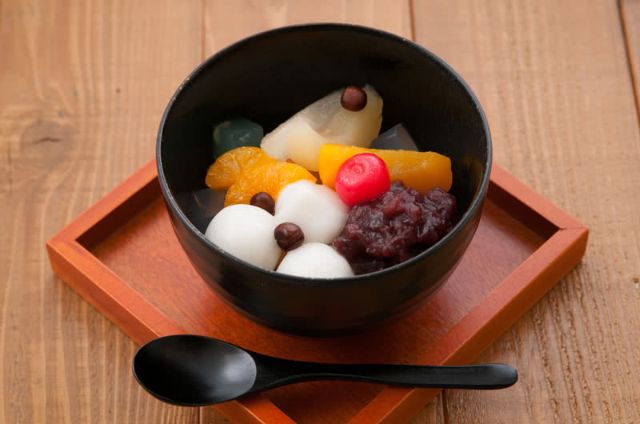 Anmitsu: A traditional Japanese-style treat that is most akin to a parfait. It is made up of clear agar-agar cubes, anko, azuki, fruit pieces, and a sweet syrup.

Anko Soups
Have you ever thought about having soup for dessert? Anko proves to be a wonderful ingredient for a sweet treat that can also warm you up on a cold day or cool you down on a sweltering day!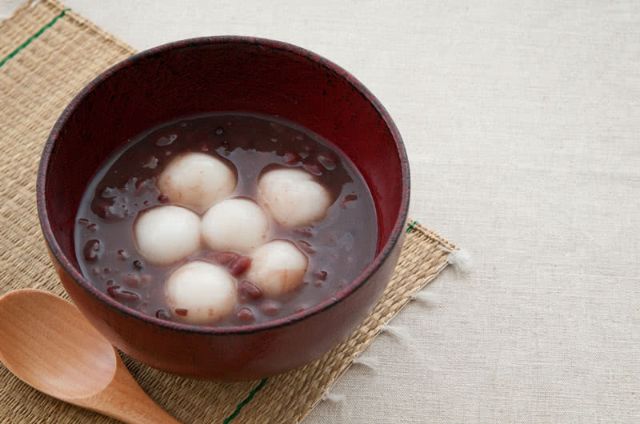 Shiruko: Soup-like dessert made with koshi-an and served warm. It often comes with mochi and when it does, it softens the mochi to give it extra chewy texture.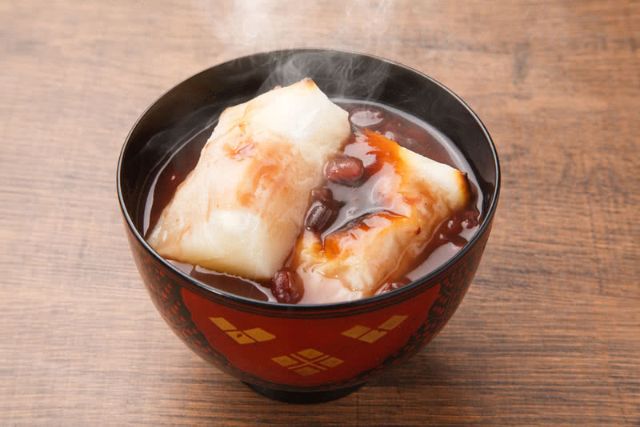 Zenzai: Soup-like dessert made with tsubu-an. It is also served warm and often comes with mochi. The difference between shiruko and zenzai is that zenzai normally has a thicker texture.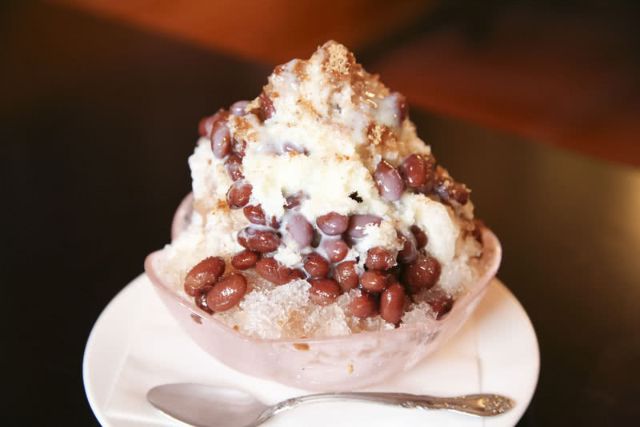 Okinawan zenzai: Unlike the rest of the country, Okinawan zenzai is not eaten warm. To make this dish, shaved ice is placed on top of cold azuki red bean soup, and the entire dish is then topped with ingredients like mochi.

Frozen Anko Desserts
Anko can be enjoyed in all temperatures, and makes for a great topping for some cold treats!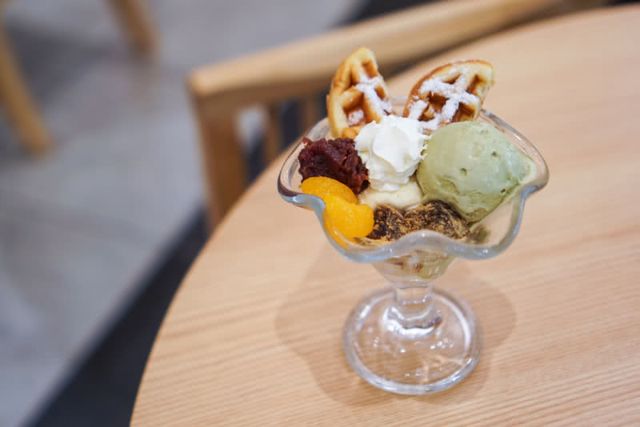 Ice cream parfait: There are two common ways that anko can be added to an ice cream parfait. The anko can be mixed into the ice cream to create anko-flavored ice cream, or it can be added as a topping along with mochi, fruit, granola, and other ingredients to add texture and flavor to a normal ice cream parfait. Adding anko to an ice cream parfait gives it a delicious traditional Japanese flavor!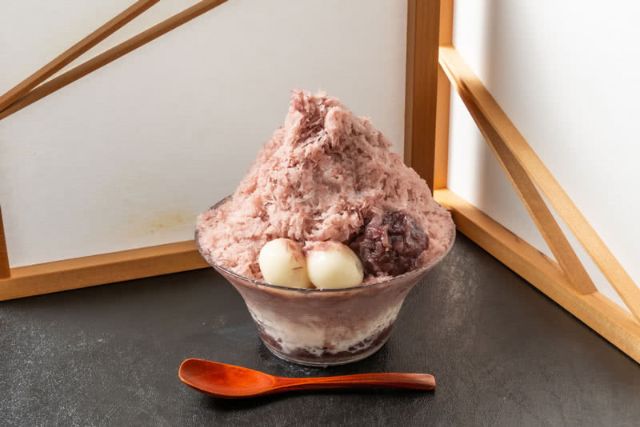 Kakigori: Japanese shaved ice. Proper kakigori is shaved quite fine and is very light. With many whimsical and delicious toppings, it is a particularly popular summer treat. When anko is added to this sweet treat, it is often paired with other traditional Japanese ingredients such as matcha. Be sure to give the many different flavor combinations a try when given the opportunity!

Restaurants to Try Red Bean Paste Desserts
Considering the popularity of anko among Japanese people, there is no challenge finding delicious red bean confections throughout the country! The following cafes are great places to enjoy delectable anko treats in many different ways!

Tsujiri Café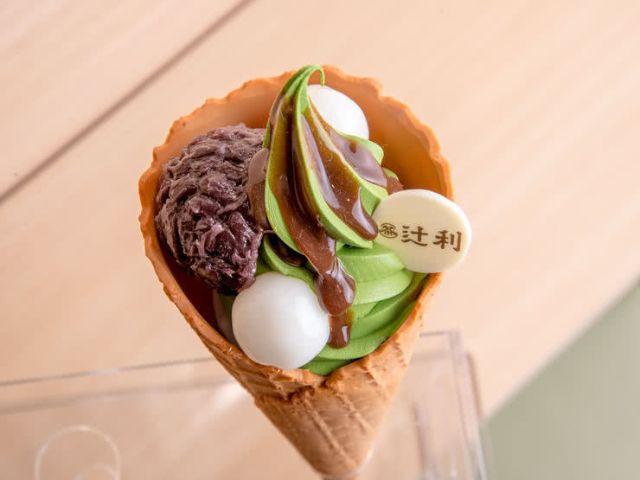 Tsujiri Cafe is originally located in Uji, Kyoto, an area famous for its green tea, and this is one of their branches in front of Kyoto Station. Unsurprisingly, green tea is the star of the confections served at this cafe, and anko is added to various treats to complement the flavor and bring a spectacularly Japanese taste.

One of the signature items on the menu is the Tsujiri Soft Serve Ice Cream / Kyo Parfait (594 JPY), with rich matcha ice cream topped with anko, mochi, and brown sugar syrup. The ingredients blend perfectly together, resulting in an addictive sweet treat that you're sure to just gulp up in a few bites!

Tsujiri Cafe
Open
:
9:00 am - 9:00 pm
Closed
:
None
Average price
:
500 JPY
Access
:
2 minutes walk from the central exit of JR Kyoto Station, in Kyoto Tower
Address
:
721-1, Higashishio-Koji Cho, Karasuma Dori Shichijo Sagaru, Shimogyo-ku, Kyoto-shi, Kyoto 
Map
More Details
   Reservation   
Yuki-no-Hana Naha Kokusai Dori Street Branch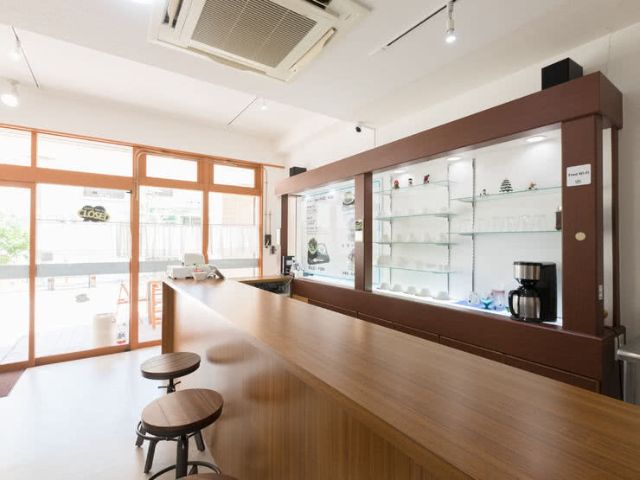 What better place to try authentic Okinawan zenzai than Okinawa itself? Yuki-no-Hana, conveniently located right by Kokusai-dori, Okinawa's largest shopping street, specializes in icy treats. This was the first place in Okinawa to make use of a special shaved ice machine, ensuring high-quality, fluffy ice desserts.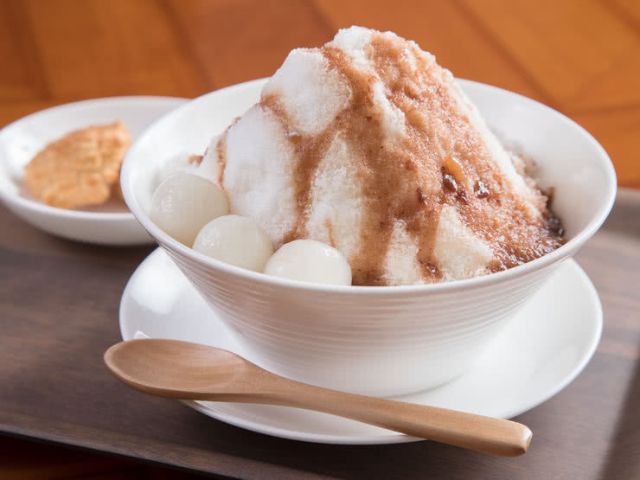 The signature menu item is the Okinawan Zenzai (500 JPY), with fluffy shaved ice laying atop sweet azuki soup and drizzled with the cafe's special syrup. You can order flavored versions as well, including matcha, kinako (roasted soybean flour), or brown sugar syrup. Another variation of zenzai that Yuki-no-Hana offers is the Zunda Zenzai (400-600 JPY), which is an unusual combination of traditional zenzai and edamame beans. The gentle flavors of the azuki beans and edamame beans pair surprisingly well.

Yuki-no-Hana Naha Kokusai-dori Street branch
Open
:
10:00 am - 7:00 pm
Closed
:
Irregular
Average price
:
1,000 JPY
Access
:
10 minutes walk from Makishi Station on Yui Rail. On the road between McDonald's Kokusai-dori Street branch and the Ryukyu Kingdom Market
Address
:
2-2-20 Makishi, Naha city, Okinawa 
Creative Japanese Confectionery Studio BASHOAN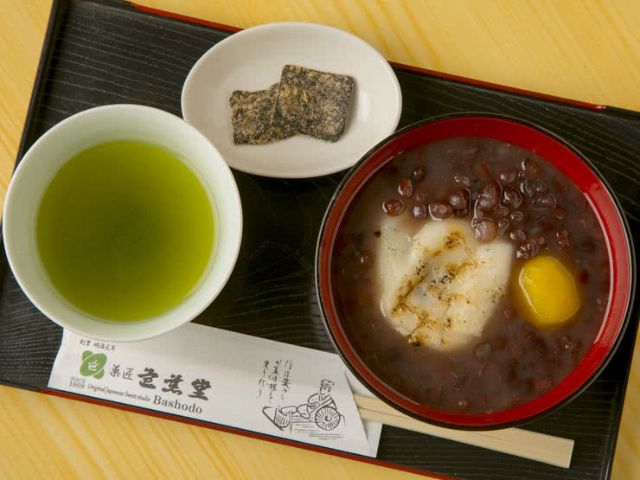 BASHOAN, located in Osaka, specializes in Japanese-style sweet treats. The selection of menu items use many traditional Japanese ingredients including anko, matcha, and kinako. With its delicious treats, the cafe hopes to bring smiles to each customer's face.

The menu includes a hearty bowl of Zenzai (750 JPY), accented with grilled mochi which soaks up the azuki red bean flavor and becomes a delightfully chewy treat.

Creative Japanese Confectionery Studio BASHOAN
Open
:
11:00 am - 9:00 pm (L.O. 8:30 pm)
Closed
:
None
Average price
:
[Dinner] 1,000 JPY / [Lunch] 600 JPY
Access
:
10 minutes walk from JR Osaka Station / 10 minutes walk from Umeda Station on Subway Midosuji Line or Hankyu Main Line
Address
:
Takimi-koji, B1F, Umeda Sky Bldg., 1-1-90, Oyodonaka, Kita-ku, Osaka city, Osaka 
Map
More Details
   Reservation   
CAFE RESTAURANT Yayoi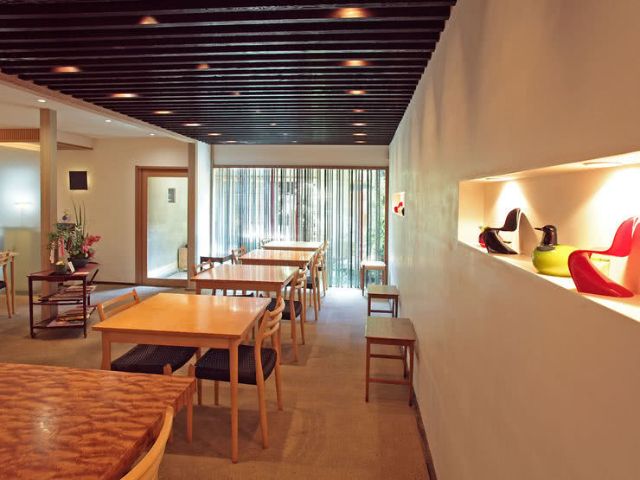 Located in Gion, Kyoto, a district overflowing with Japanese traditional aesthetics, Yayoi is a cafe whose menu ranges from savory to sweet. The interior of Yayoi blends traditional Japanese architecture with modern Scandinavian characteristics.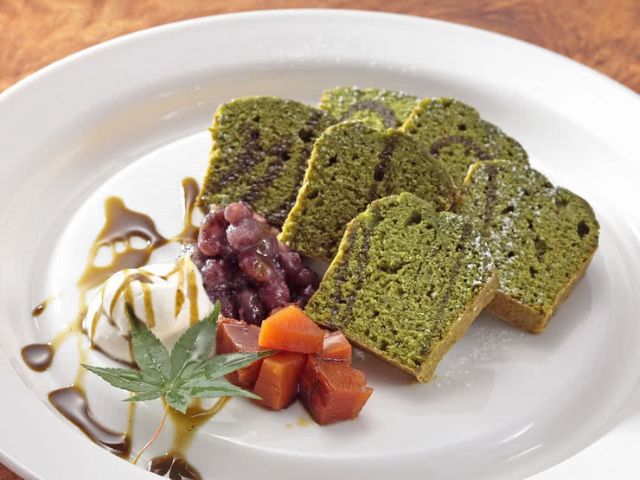 The menu item to try here is the dessert Ousu Sansho Cake (830 JPY), which is green tea cake served with anko and whipped cream. The surprising ingredient in this dessert is sansho (strong Japanese pepper), which is used as an accent to emphasize the flavor. It blends in really well with the other ingredients, creating a harmony of flavors that will have your mouth tingling with excitement.

CAFE RESTAURANT Yayoi
Open
:
[Monday, Tuesday, Thursday-Sunday, National Holidays, Day before National Holidays] 10:00 am - 6:00 pm (L.O. 5:00 pm)
Closed
:
Wednesday
Average price
:
1,500 JPY
Access
:
5 minutes walk from Gion Bus Stop of the Municipal Bus.
Address
:
481, Gion Shimogawara Kiyoi-cho, Higashiyama-ku, Kyoto, Kyoto 
Map
More Details
   Reservation   
Has this article piqued your interest in anko, the sweet red bean paste that has been beloved by Japanese people for generations? There is no shortage of delectable anko treats to choose from, and they can be found in shops and restaurants all across the country. The subtle sweet flavor can be enjoyed in many different variations throughout the year, so be sure to give this Japanese confectionery staple a try when you are in Japan!

Disclaimer: All information is accurate at time of publication.