Akasaka? If you're looking for a restaurant that serves food in that category, then you've come to the right place.
Here, you'll definitely find a restaurant that fits your search criteria, so take a look!
Latest Posts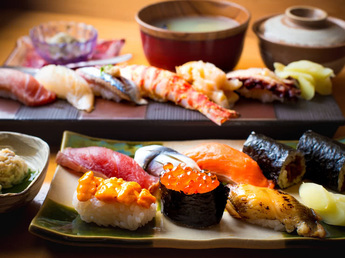 14 Top-Tier Sushi Restaurants in Akasaka, Ebisu, and Roppongi
Even within Tokyo, foodies flock to Akasaka, Ebisu, and Roppongi to indulge in the delicious restaurants here. Here are 14 high quality sushi restaurants that you can enjoy in the city!

Top 11 Authentic Yakiniku Restaurants in the Akasaka-Mitsuke Station Area
There are plenty of restaurants offering authentic yakiniku (Japanese BBQ) around Akasaka-Mitsuke Station! From charcoal-grilled yakiniku to authentic Korean cuisine, all the restaurants there will let you enjoy delicious meat to your heart's content. Below are some of the best yakiniku restaurants that use top-notch ingredients and cooking methods. Meat lovers will surely get hooked to their choice domestic Kuroge Wagyu (a type of high-quality beef), aged meats, and other kinds of delicious meats! One of the secrets behind the popularity of most of these restaurants is their extensive lunch offerings. So, the next time you are going out for lunch or heading home from work, how about getting your fill of authentic yakiniku?