Publish-date: Nov 30 2018 Update-date: Jun 17 2020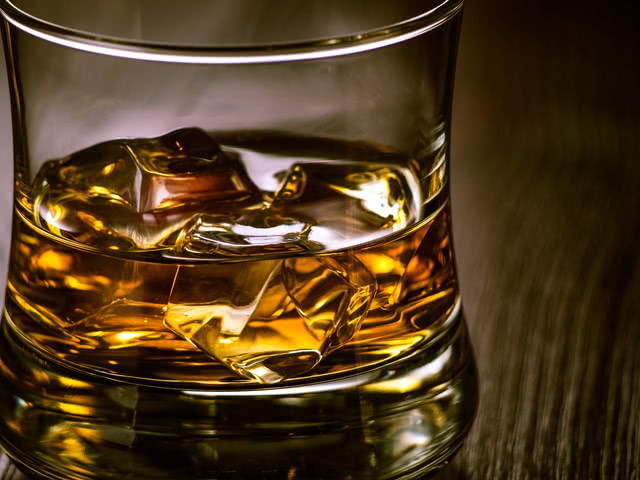 Recently, Japanese whiskies have gotten quite popular around the world. The demand is so high that some breweries are even running short! This article has collected the best restaurants where you can pair Japanese whisky with delicious food.
1. The History of Japanese Whisky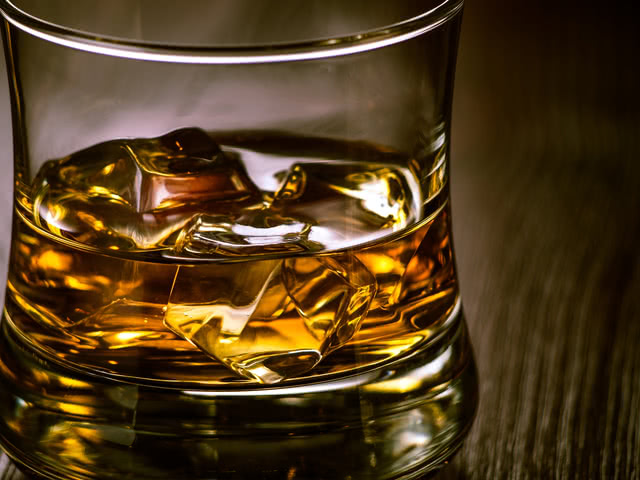 It was 1923 when Japan started brewing whisky. Established in Yamazaki, Osaka, by Kotobukiya (now Suntory), Japan's top distillery "Yamazaki Distillery" started selling [Suntory Whisky] (also known as Shirofuda) in 1929. Since then, several companies joined the whisky business, but with the outbreak of World War 2, the market for domestic whisky went through a period of decline. Right after the war, many cheap and low-quality whiskies started circulating the market. Thanks to the rapid economic growth of the 1960s and the establishment of many Western-style bars for the general public, the whisky industry exploded. In the 1980s, Suntory's [Old] became such a huge hit, and people said that whisky was "Japan's national liquor." In spite of the negative influence the collapse of the economic bubble had on it, starting from 2008, whisky came back to the spotlight thanks to the huge success of [Highball], a whisky drink with soda, and the worldwide popularity achieved by single malt whisky and the many awards won by Japanese whisky in international competitions leading the industry to the present day.
2. Types of Japanese Whisky
The main Japanese whisky types are malt, grain, and a blend of the two. What makes Japanese whisky peculiar is that the fermentation, distillation, maturation, blending, and even the bottling occur all in the same place. Its taste is often described as complex and subtle, which is the result of the expert crafting skills of Japanese artisans. Knowing how to make and separate different types of unblended whiskies, as well as how to correctly blend them, allows these artisans to create a unique, deep flavor you'll find only in Japanese whisky.
3. The Best Single Malt: Yoichi
This single malt whisky is produced in Yoichi (Hokkaido), whose environmental conditions are pretty similar to those of Scotland. Distilled with the direct heat of the fire from coals, which is pretty rare around the world, this single malt is burnt just enough to produce a unique fragrance. It combines beautifully with the sweetness from oak and a smoky flavor, resulting in a classic Japanese whisky.
4. The Best Grain Whisky: Chita
Chita Distillery in Aichi Prefecture brews this grain whisky. Three different distillation processes create the [Clean], [Medium], and the [Heavy] unblended whiskies, which are then blended together to offer a final product with a perfectly balanced taste. It boasts an extremely delicate flavor that makes it super popular among whisky beginners.
5. The Best Blended Whisky: Hibiki
The Hibiki series is one of the most iconic brands of Japanese whisky, and within it, the rare [Hibiki 21 Years] has won the most awards. It is a blend of 3 kinds of whiskies aged for a long time (Yamazaki, Hakushu, and Chita), and has a bold flavor no one can resist. Its sweet aroma, similar to that of flowers, and lingering aftertaste are proof of its excellence. Don't miss it if you find it in a bar!
6. R2 SUPPERCLUB (Roppongi / Gastropub) [Tokyo]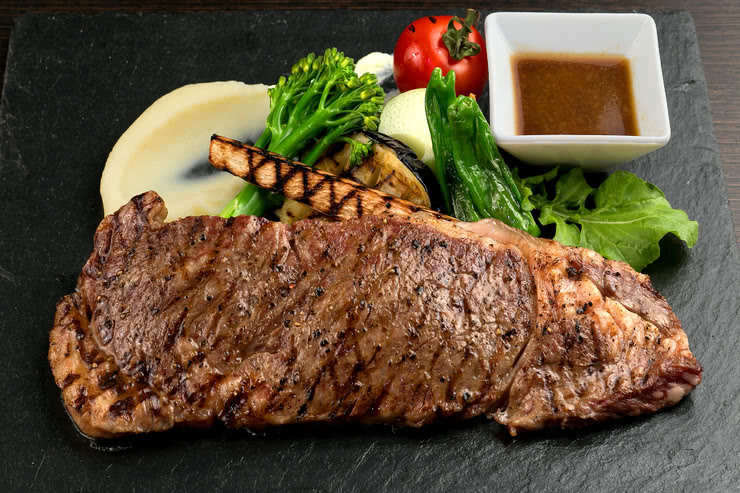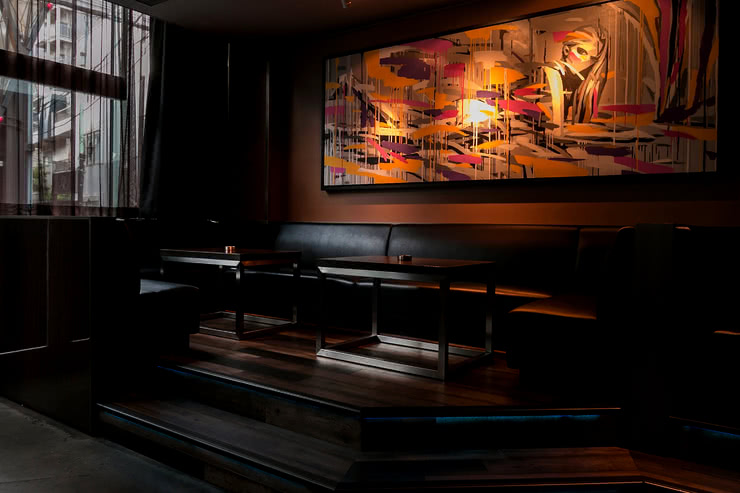 This gastropub offers a stylish atmosphere in which you can stretch your legs and relax. They have varied food, cocktail, and whisky menus. For Japanese whisky, you'll find the globally praised [Yamazaki] and [Hibiki] arranged by age. The most recommended dish is the [Wasabi-flavored Domestic Steak]. It's basically domestic beef sirloin that's been carefully grilled and dressed with a wasabi-based sauce. Needless to say that it tastes amazing with Yamazaki and Hibiya whiskies!
R2 SUPPERCLUB
Open
:
[Weekdays, Saturday, Day before National Holidays] 5:00 pm - 5:00 am (L.O. 4:00 am)
[Sunday, National Holidays] 5:00 pm - 3:00 am (L.O. 2:00 am)
Closed
:
None
Average price
:
[Dinner] 5,000 JPY
Access
:
2 minutes walk from [Roppongi Station]
Address
:
1F, Centrum Roppongi Bldg., 7-14-23 Roppongi, Minato-ku, Tokyo
(
Map
)
More Details
7. Papa Hemingway (Nishi-Umeda / Italian Cuisine) [Osaka]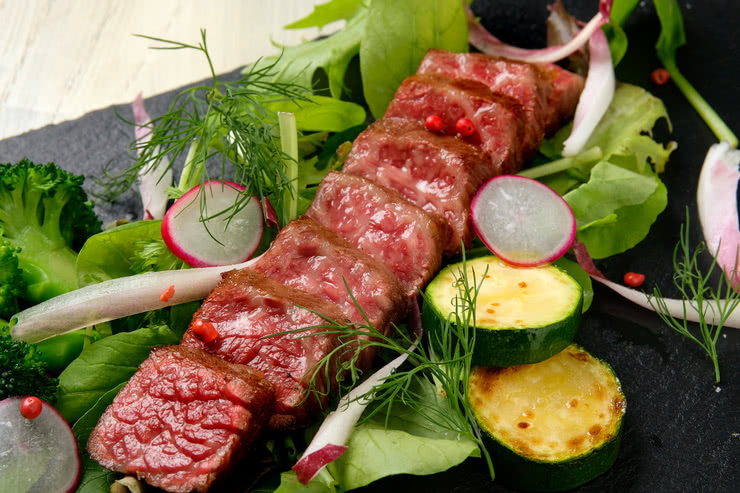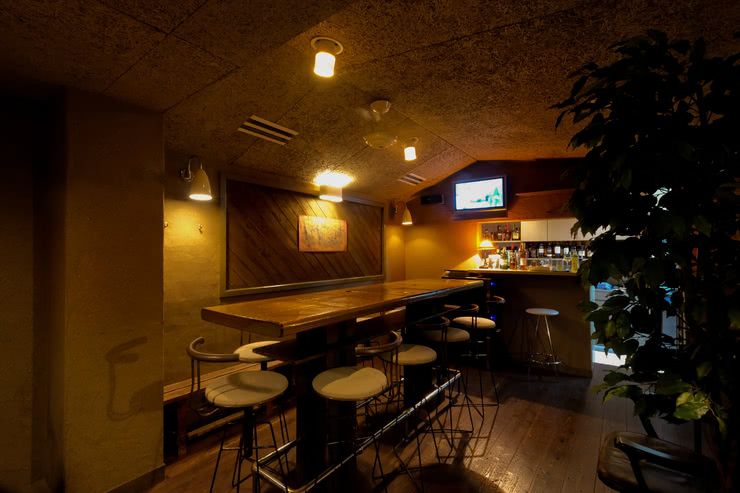 You'll feel at home while enjoying authentic food and drinks in this restaurant. Their array of whiskies come from all parts of the world. From Japan, you'll find single malt whiskies like [Yamazaki], [Hakushu], and [Chita], as well as blended ones like [Hibiki] and [Taketsuru]. If you're hungry, go for the [Garden-style Kuroge Wagyu Sirloin Poêlé]. The meat in this stunningly arranged dish will literally melt as soon as it makes contact with the temperature of your tongue. Season it simply with sun-dried salt and it'll make the perfect companion for whisky.
Papa Hemingway
Open
:
Kitchen, bar [Monday - Friday] Drink  5:30 pm - 12:00 am (L.O. 11:45 pm) Food 5:30 pm - L.O. 10:00 pm /  Rental space and room [Monday - Friday ] 9:30 am - 5:00 pm
Closed
:
Saturday, Sunday, National Holidays
Average price
:
[Dinner] 6,000 JPY
Access
:
Go up C72 exit in Dojima Underground Shopping Center from either Nishi-Umeda or Kitashinchi station. Located at the front of Dojima Avanza along Dojima Kami-dori.
Address
:
5F, Kitashinchi Yamachu Bldg. Annex 2, 1-3-10, Sonezaki Shinchi, Kita-ku, Osaka-shi, Osaka  
8. Mariner Bar (Sushi bar) Grand Park Otaru (Otaruchikko / Italian Cuisine) [Hokkaido]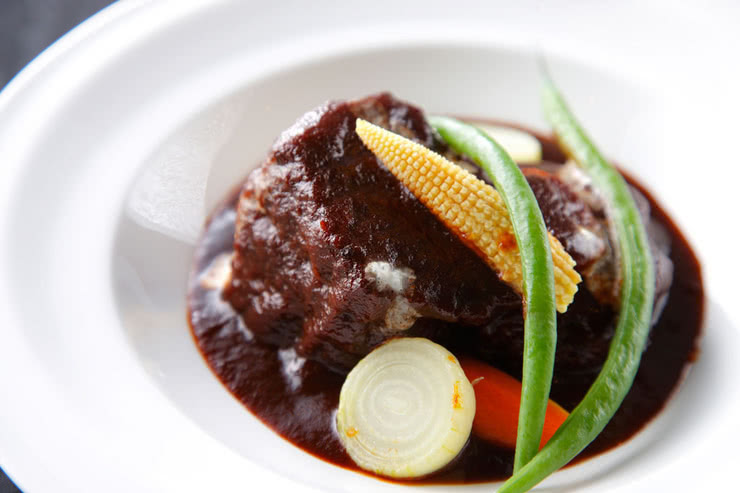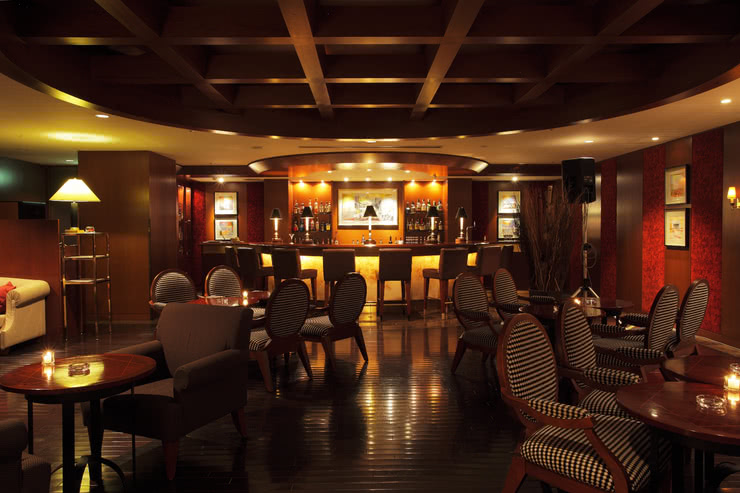 From this modern bar and restaurant in Hokkaido, you can enjoy a full view of Ishikari Bay and Otaru Port Marina. Their Japanese whisky list includes classics like [Hibiki] and [Yamazaki], but mainly focuses on [Single Malt Yoichi], [Single Malt Miyagikyo], [The Nikka 12 Years Old], and other signature products of the Hokkaido-born company, Nikka Whisky. Pair them with their [Special Beef Stew]. Stewed in plenty of red wine produced in Hokkaido, the meat has a strong flavor, and the serving is quite fulfilling. Go ahead and stuff your cheeks with delicious products from Hokkaido!
Mariner Bar (Sushi bar) Grand Park Otaru
Open
:
Normal hours: 5:00 pm - 11:00 pm (Last order for food: 10:00 pm)
Closed
:
Irregular
Average price
:
[Dinner] 2,500 JPY
Access
:
Five minute walk from Otaru-Chikko Station (direct connection). Just past the Sasson Expressway Otaru interchange.
Address
:
Grand Park Otaru 2F, 11-3 Chikko , Otaru, Hokkaido
9. Bar Waduro (Susukino / Japanese Cuisine, Gastropub) [Hokkaido]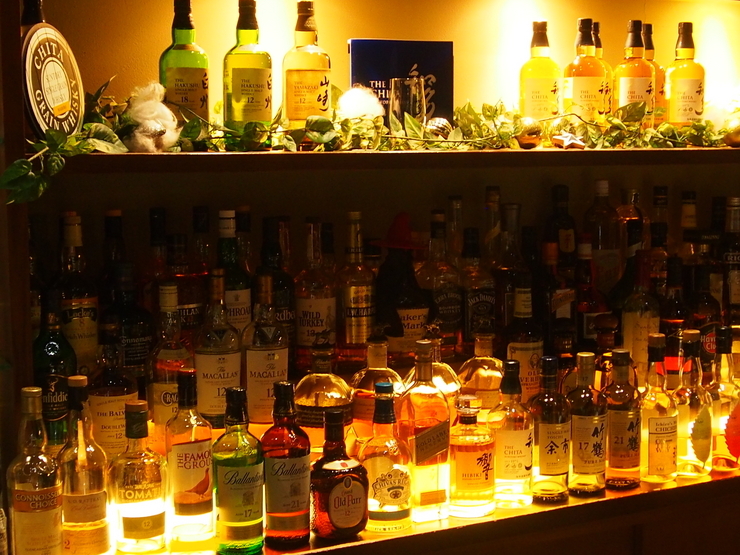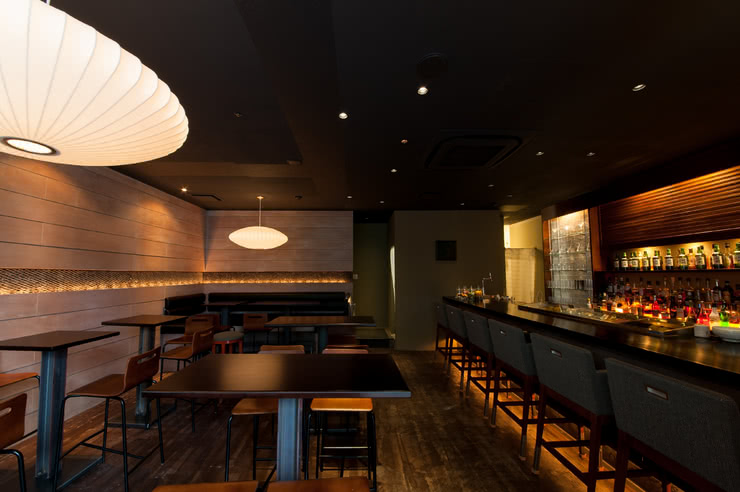 Designed in a modern Japanese style, this place boasts delicious cocktails and food made with Japanese products, which are served in a chic and quiet atmosphere. There's plenty of Japanese whiskies available, from classics such as [Yamazaki], [Hakushu], [Hibiki], and [Yaketsuru], to grain whiskies like [Chita]. The food they serve is popular for how well they accompany whisky. One example is the [Iburigakko with Islay Malt] is a Japanese pickled specialty where vegetables are smoked and dried, then enhanced with Islay malt to give it a truly addicting and smoky flavor!
Bar Wadoro
Open
:
Normal hours: 5:00 pm - 2:30 am (Last order: 2:00 am)
Closed
:
Mondays
Average price
:
[Dinner] 3,000 JPY
Access
:
3 minute walk from Susukino Station (No.1 Exit) on the Sapporo Municipal Subway Namboku Line
Address
:
Central S4 Bldg. 1F, 2-14-2 Minami Shijo Nishi , Chuo-ku, Sapporo, Hokkaido
(
Map
)
More Details
 Reservation 
10. Bar Kyoka (Sendai / Bar) [Miyagi]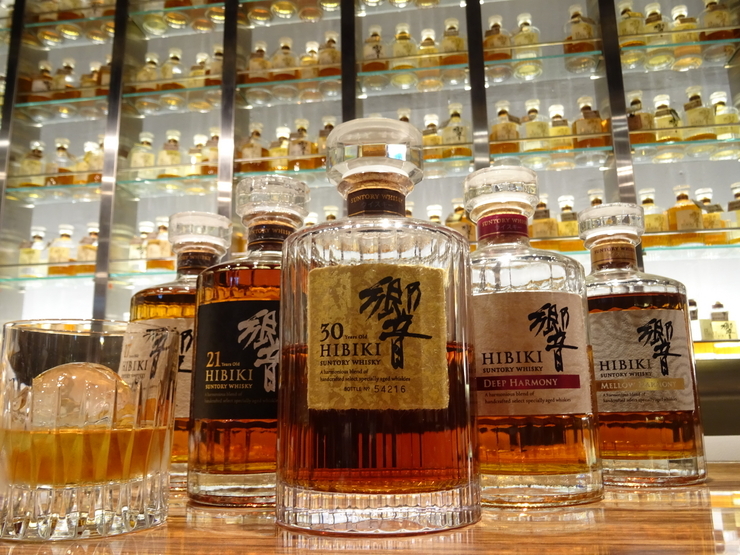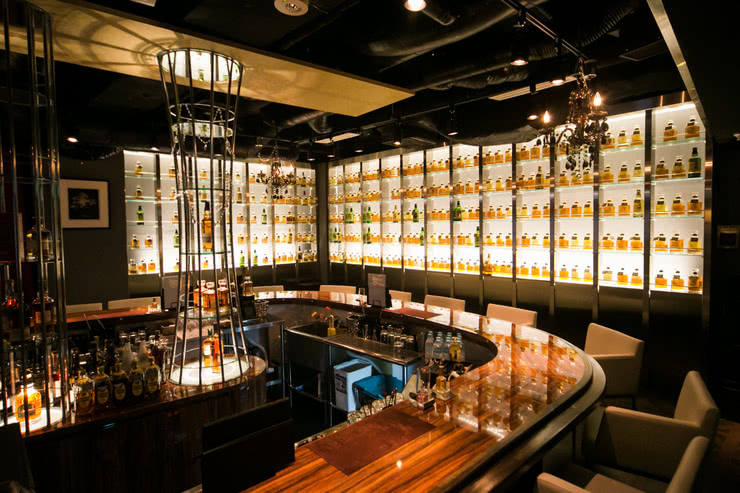 Here, you can enjoy delicious food and drinks surrounded by walls fully covered with whisky bottles. They have a wide selection of Japanese whiskies, from the [Hibiki JH] that's particularly recommended if you're still not used to whisky, to ones that can't be found elsewhere, such as the rare [Hibiki 30 Years Old], of which only a few thousand bottles are brewed per year, and the [Yamazaki Series] - a selection of Yamazaki malts over 25 years old that were made with hidden recipes. Experience the deep flavor of Japanese whisky together with snacks like their [Homemade Raisin Butter 2-Kind Assortment] or their [Homemade Chicken Ham].
Bar Kyoka
Open
: 6
:00 pm - 3:00 am. We will close when customers have left.
Closed
:
Sunday
Average price
:
[Dinner] 3,000 JPY
Access
:
1-minute walk from Sendai Station's west exit. Located along Atago-Kamisugi-dori.
Address
:
B1F Chuo Rent Building, 2-6-37 Chuo, Aoba-ku, Sendai, Miyagi
(
Map
)
More Details
 Reservation 
11. Bar Entrust (Shimbashi / Bar) [Tokyo]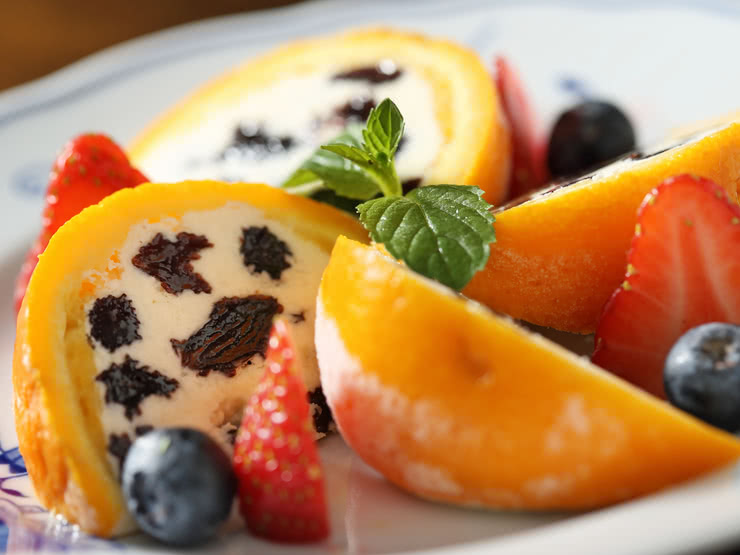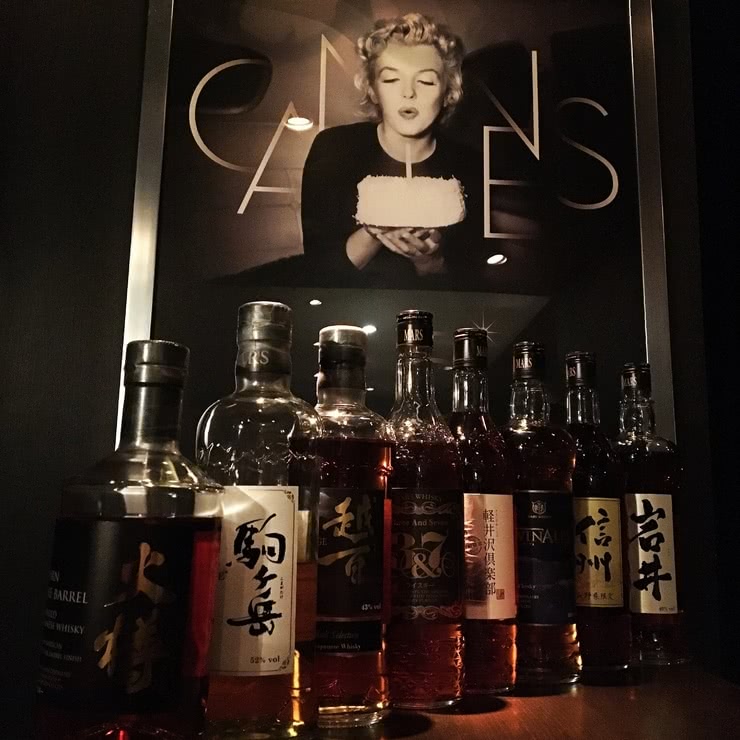 This place has about 80 different types of Japanese whisky. This means you'll get to savor whiskies you won't typically find abroad, like the long-time favorite [Ichiro's Malt] made by Venture Whisky, or the [Iwai Tradition] and [Komagadake Nature Of Shinshu - Rindo] from the well-established Japanese whisky brand, Mars Whisky. Why don't you order yourself their special [Homemade Raisin Butter] and enjoy it with the subtle and mellow taste of Japanese whisky?
Bar Entrust
Open
: 6:00 pm - 6:00 am
Closed
: Sunday, National Holidays
Average price
: 5,000 JPY
Address
: B1F, Creglanz Ginza Bldg., 8-4-23, Ginza, Chuo-ku, Tokyo
Map
More Details
Now that you're an expert in Japanese whisky, treat yourself to a luxurious drink!
Disclaimer: All information is accurate at time of publication.