Publish-date: Apr 08 2019 Update-date: Jan 30 2020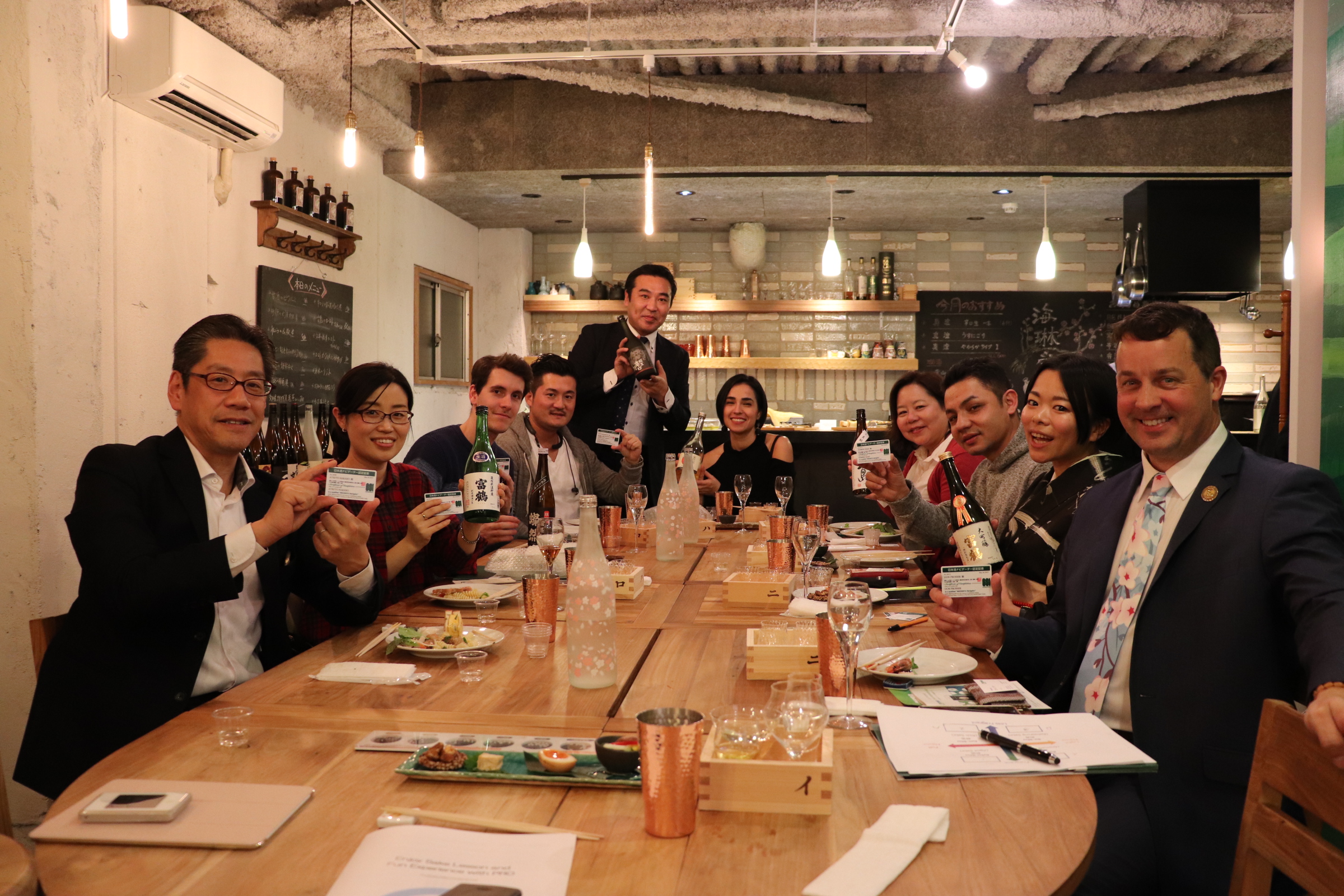 SAKE keep attracting attention around the world following [WASHOKU (Japanese Cuisine)], UNESCO's World Intangible Cultural Heritage, nowadays. There are over 10 thousand different brands of sake exists, and there is a wide range in the way to enjoy sake such as drinking temperature or sakeware. 
SAVOR JAPAN held an event at [Sake Shop & Bar KAIRINDO] in Monzen-nakacho, Tokyo, on March 26, 2019, learning more in-depth about sake to appreciate and enhance the joy with KIKISAKE-SHI (sake sommelier) .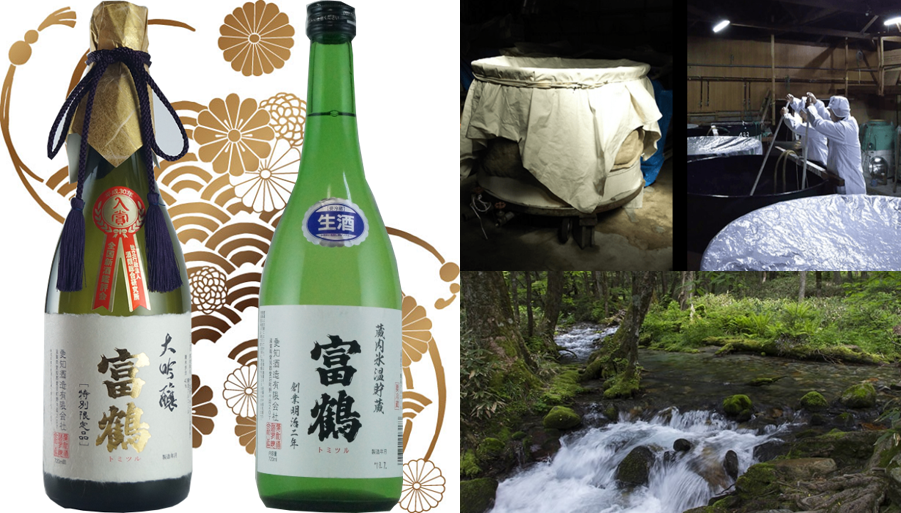 A sake brewery creating the history of sake, "today." TOMITSURU The authentic traditional production facility surrounded by great nature, specially selected rice, and high technique of Nambu-toji (professional sake brewer), create "now" and the best of Echi Sake Brewery from Shiga prefecture. Keep producing the best of the whole history of the Brewery. 
We invited Mr. Masayoshi Itaba, who is a professional KIKISAKE-SHI and a director of Sake Service Institute (SSI), as an instructor and learned about how to enhance the joy of sake. Also, thanks to the cooperation of [oyraa] which provides online interpretation service. Mr. Itaba gave an excellent guide to enjoy the world of sake, instructing on essential sake knowledge from how to read the sake labels on the bottle to the difference in types of sake and its production process.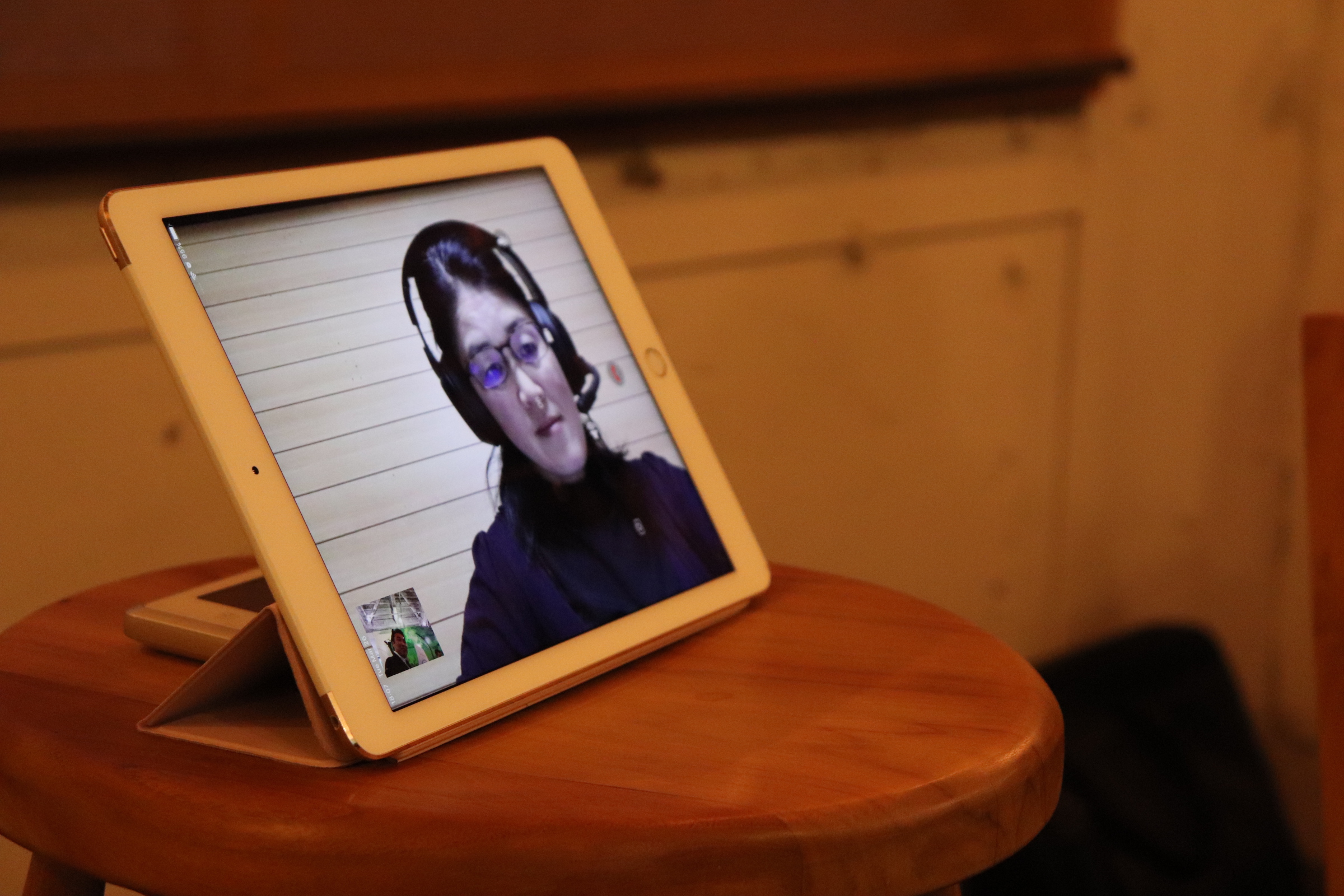 *Ms. Ebert, an interpreter from [
Oyraa
], provided the simulations interpretation from Japanese to English
The Four Classifications of Sake
Here is a small piece of knowledge from the lecture. There are four classifications of sake, which is formed to experience its flavor and aroma further. Here are the four classifications; "Kun-shu (Aromatic Sake)" with rich aromas, light and smooth flavoring "So-shu (Refreshing Sake),"  "Jun-shu (Rich Sake)" with defined full body rich umami (Japanese savory taste) flavor, and aged type "Juku-shu (Aged Sake)" with deep flavor.
At the beginning of the lecture, KIKISAKE-SHI offered all four different types of sake to the participants without any information for tasting, then he questioned to the participants for their favorite types and their preferences are divided. It is interesting to know how everyone's preference varies!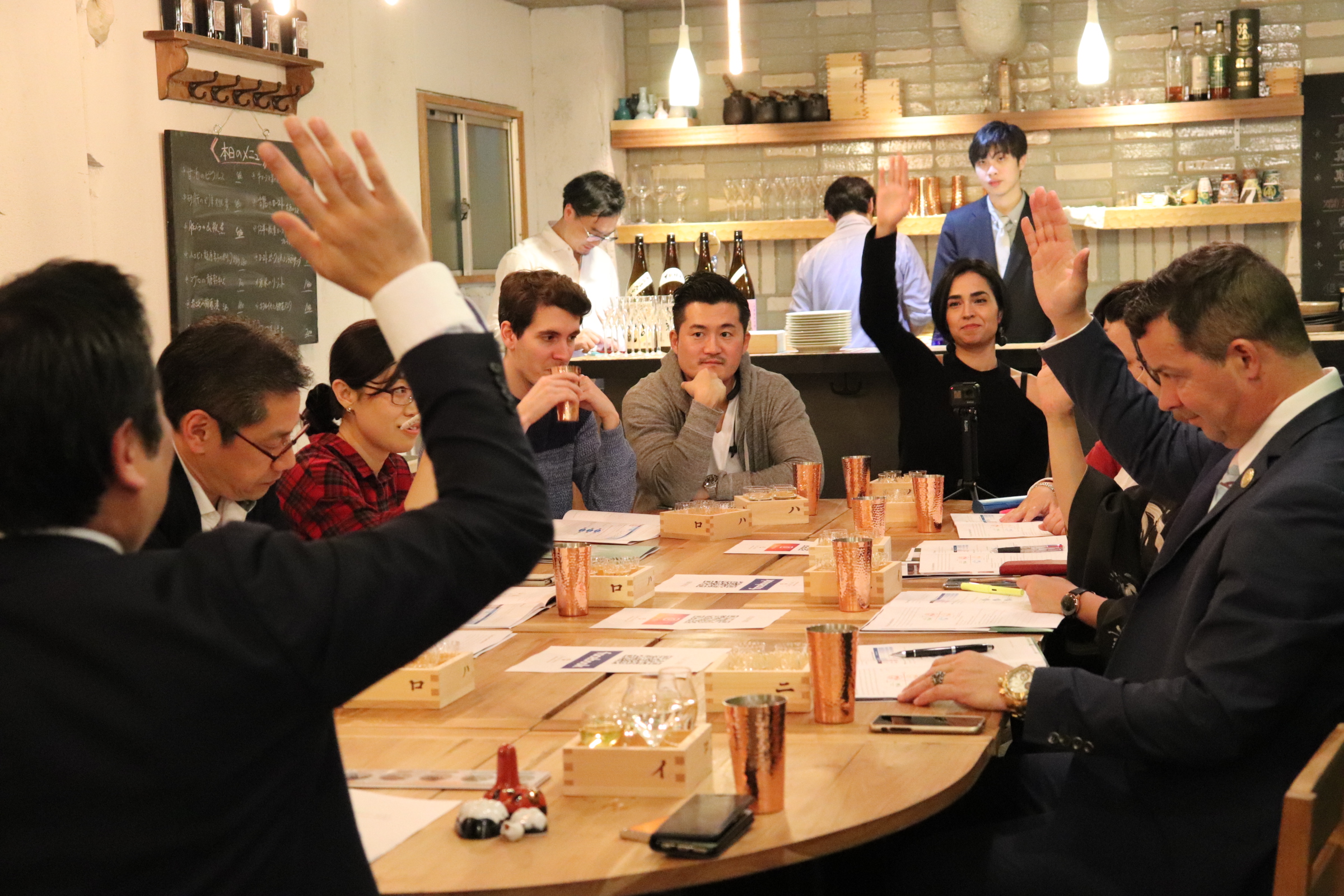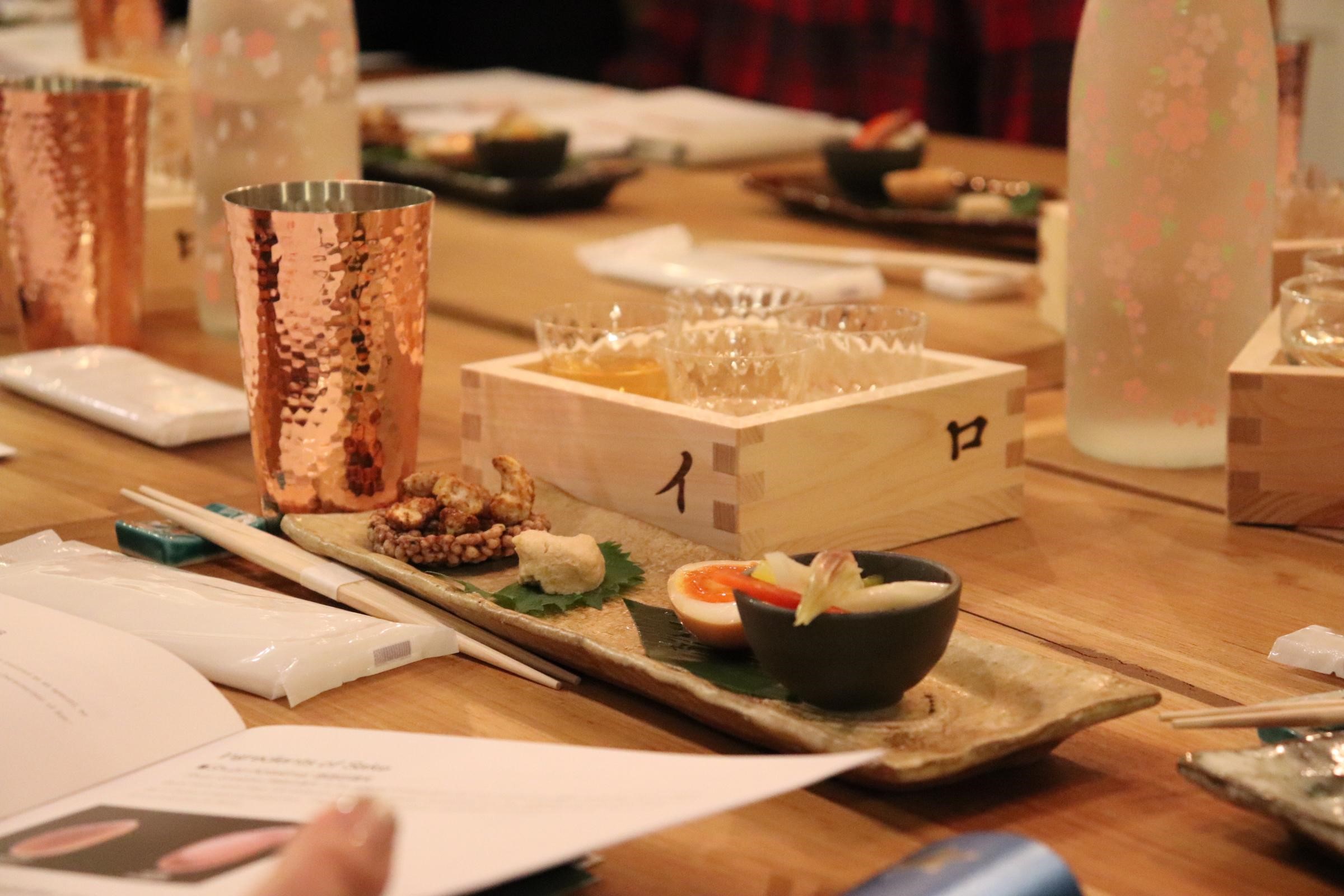 I・RO・HA・NI masu-box (a wooden box sakeware with four divided sections with Japanese letters イ(I)・ロ(RO)・ハ(HA)・ニ (NI))
This sakeware is designed to enjoy tasting different types of sake. It is perfect for having sake flights.

Here is a list of 4 types of sake offered at the event
From left on the picture
-SANZEN / Junmai Daiginjo Shiboritate Nama-Gensyu Omachi  [Kikuchi Sake Brewery]
-INASATO / Kara-kuchi (Dry)  [Isokura Sake Brewery]
-AIYAMA / Kimoto Junmai   [Kitajima Brewery]
-Daruma Masamune /  3-Year Aged Maturing Ko-Shu  [Shirakitsune shoten- Shiraki Brewery]

One of the outstanding appeals of Japanese Sake is the joy of pairing! It enables us to enjoy the taste of the food in various aspects by paring with different variety of sake with its consequences such as diminishing the smell of fish or the acridity of the vegetables. Small dishes to enjoy marriage with each sake were prepared at this event. All participants experienced the pairing along with the advice from KIKISAKE-SHI, learning how these four types of sake give different influences on the flavor on which kinds of dish.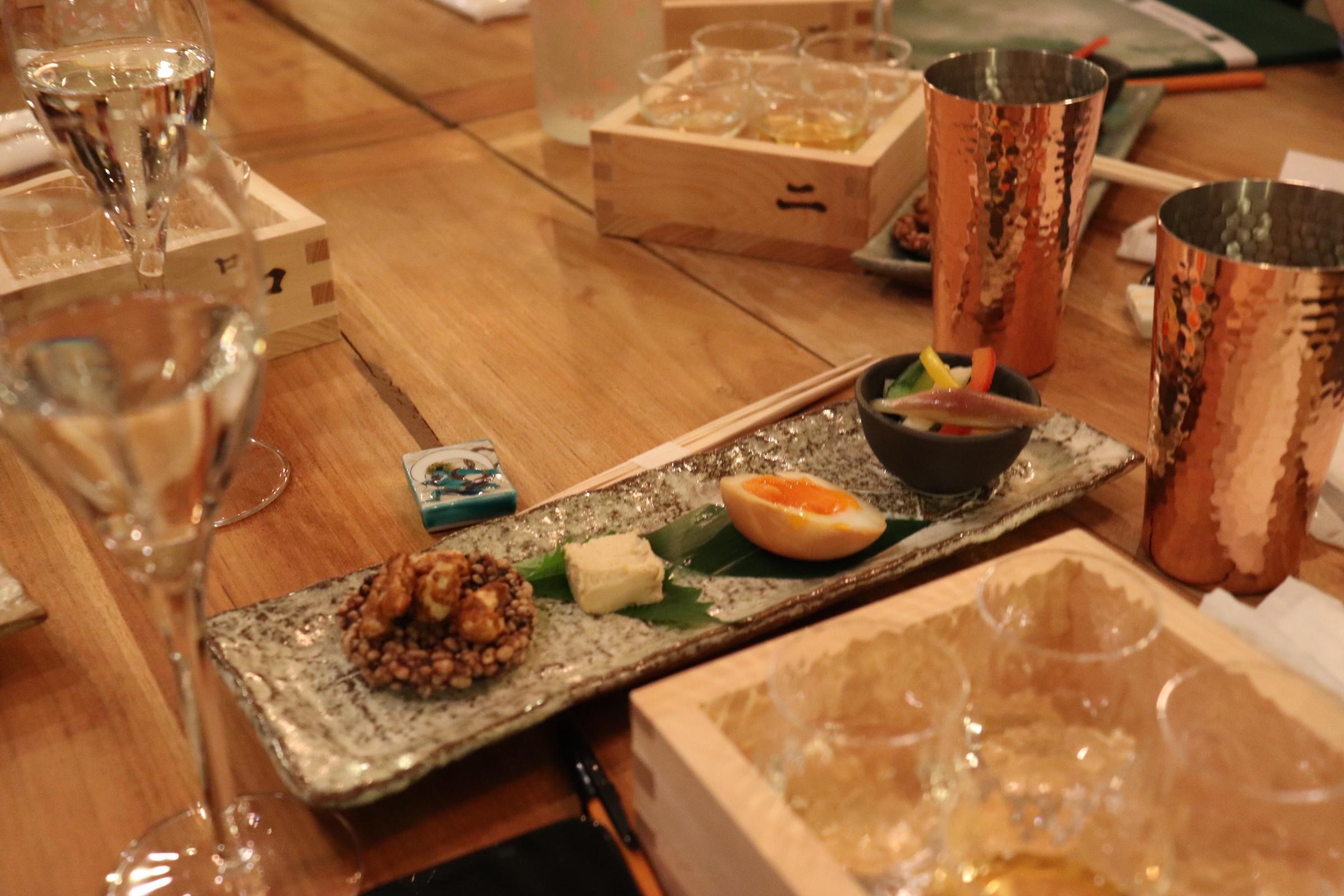 Pairing Dish Menu follows
-Amazake Pickled Vegetables : vegetables pickled in the fermented non-alcoholic rice drink
-Smoked Soft-Boiled Egg
-Shoyu Koji zuke Tofu ; tofu marinated in soy sauce with malted rice
-Nama-shichimi Nuts; nuts seasoned with Japanese seven spice mix paste
Get Certified as NIHONSHU Navigator!
This event was also programmed to acquire certification as [NIHONSHU Navigator] by taking the lecture by KIKISAKE-SHI. [NIHONSHU Navigator] is a certificate for the general sake fans licensed by Sake Service Institute (SSI), who is also authorizing the [KIKISAKE-SHI (Sake Sommelier)]. Many of whom became [NIHONSHU Navigator] seem to take the further steps to become [KIKISAKE-SHI]. At the end of the lecture, all participants acquired [NIHONSHU Navigator] certificate and received the certification cards identifying their name by Mr. Itaba.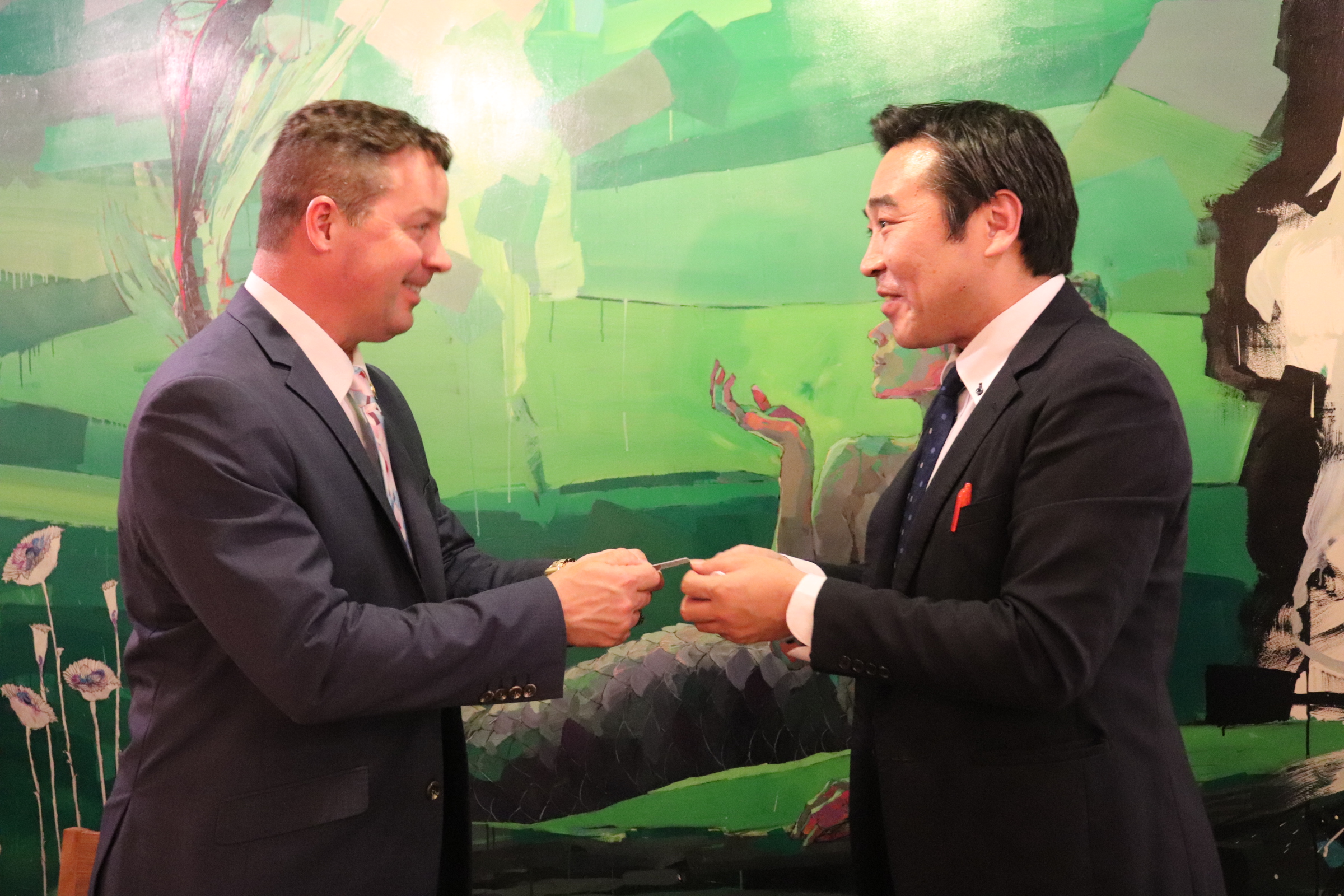 Time to enjoy the pairing!
Following the lecture, an afterparty was held to enjoy premium sake. At the party, dishes which go well with the premium sake were kindly arranged by [sake shop & bar KAIRINDO]. This party initiated with having a toast with sparkling sake "MIO", celebrating for becoming a NIHONSHU Navigator, along with a call, "May this be the first step to the joyful quest of sake for all of you," as a message from SAVOR JAPAN.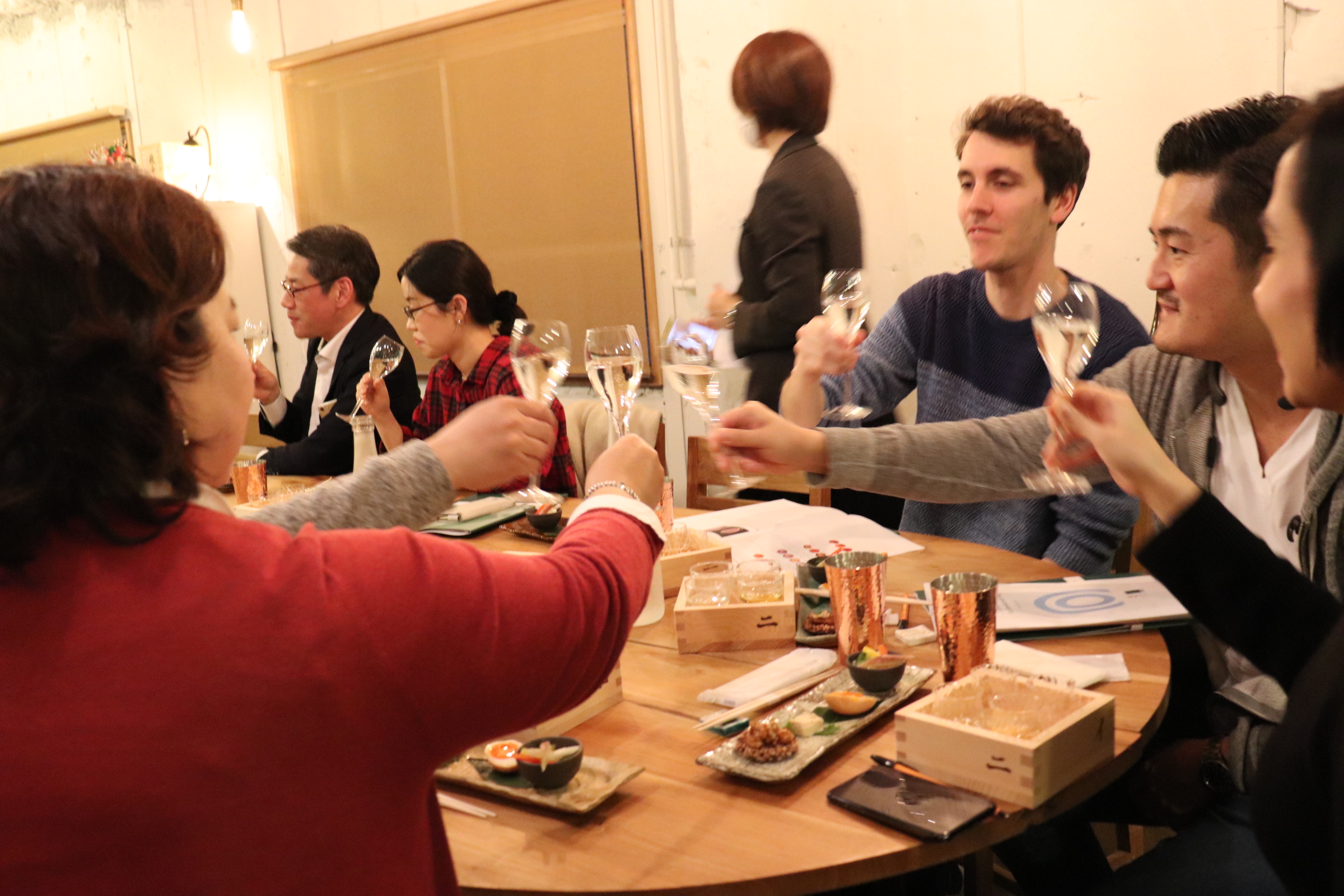 Food Menu for the party follows
-Cream Cheese Canapes (honey flavor)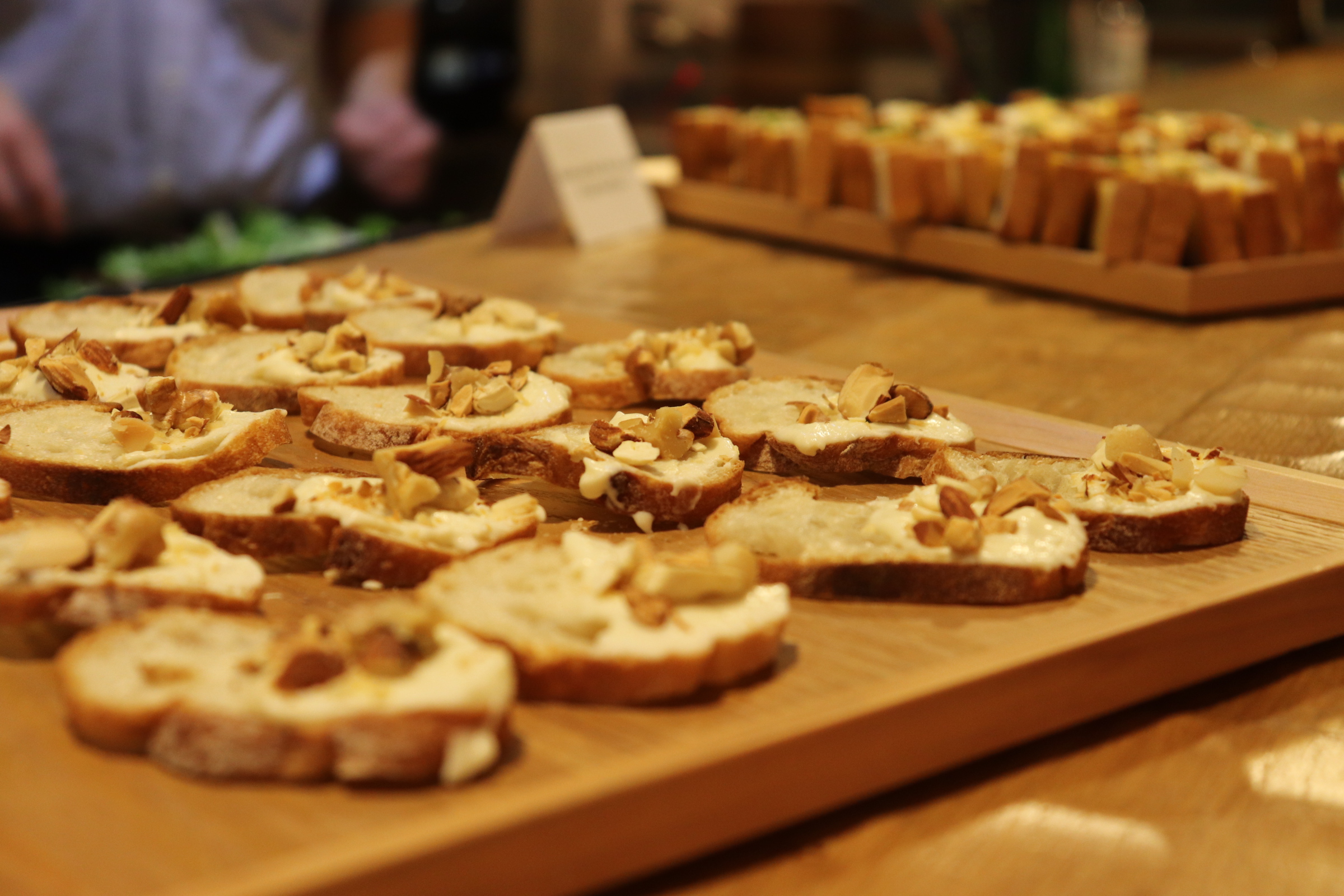 -Mushroom marinated in oil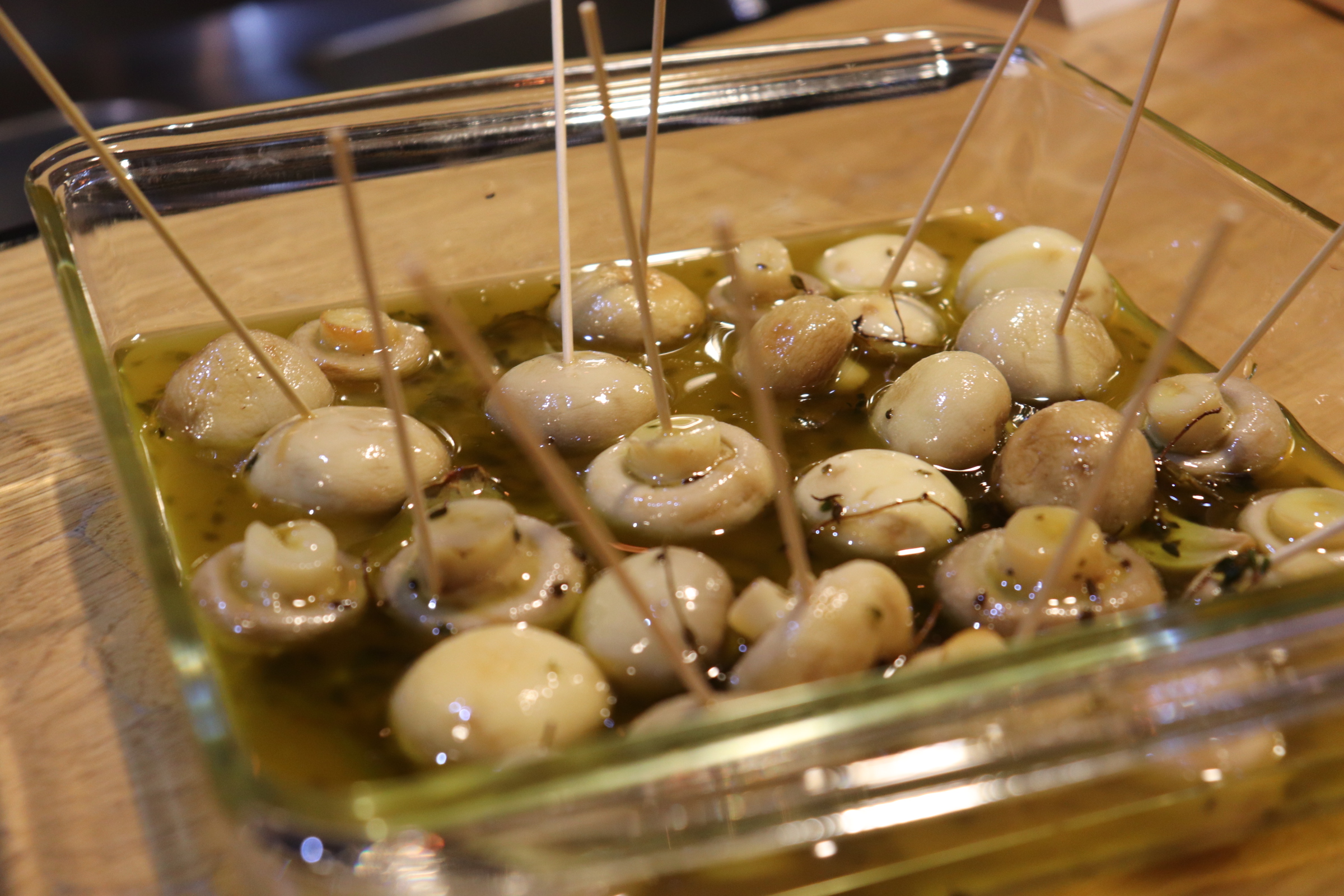 -Salami and Duck Meat Assort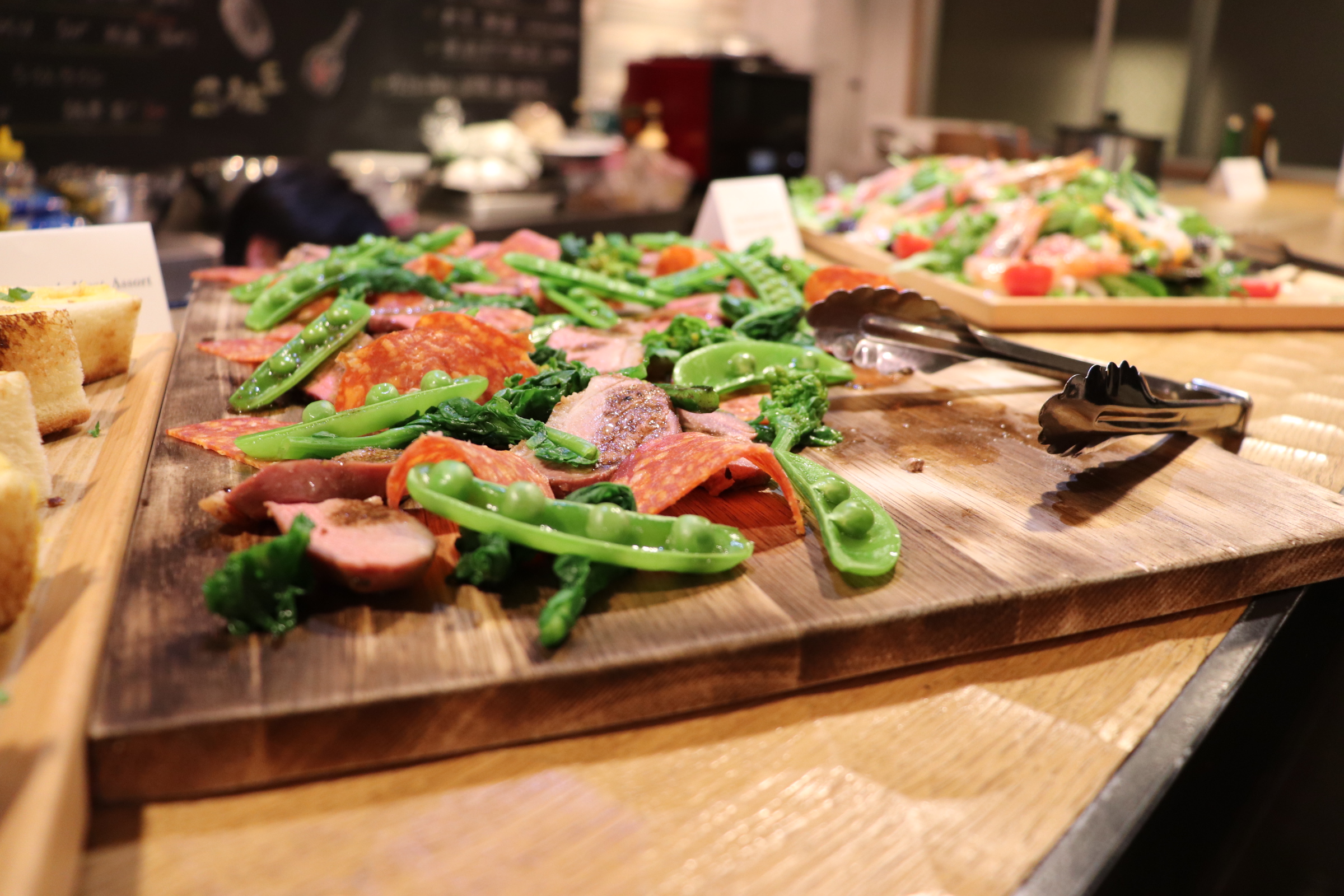 -Egg Sandwiches
-Spring Vegetables and Marinated Seafood Salad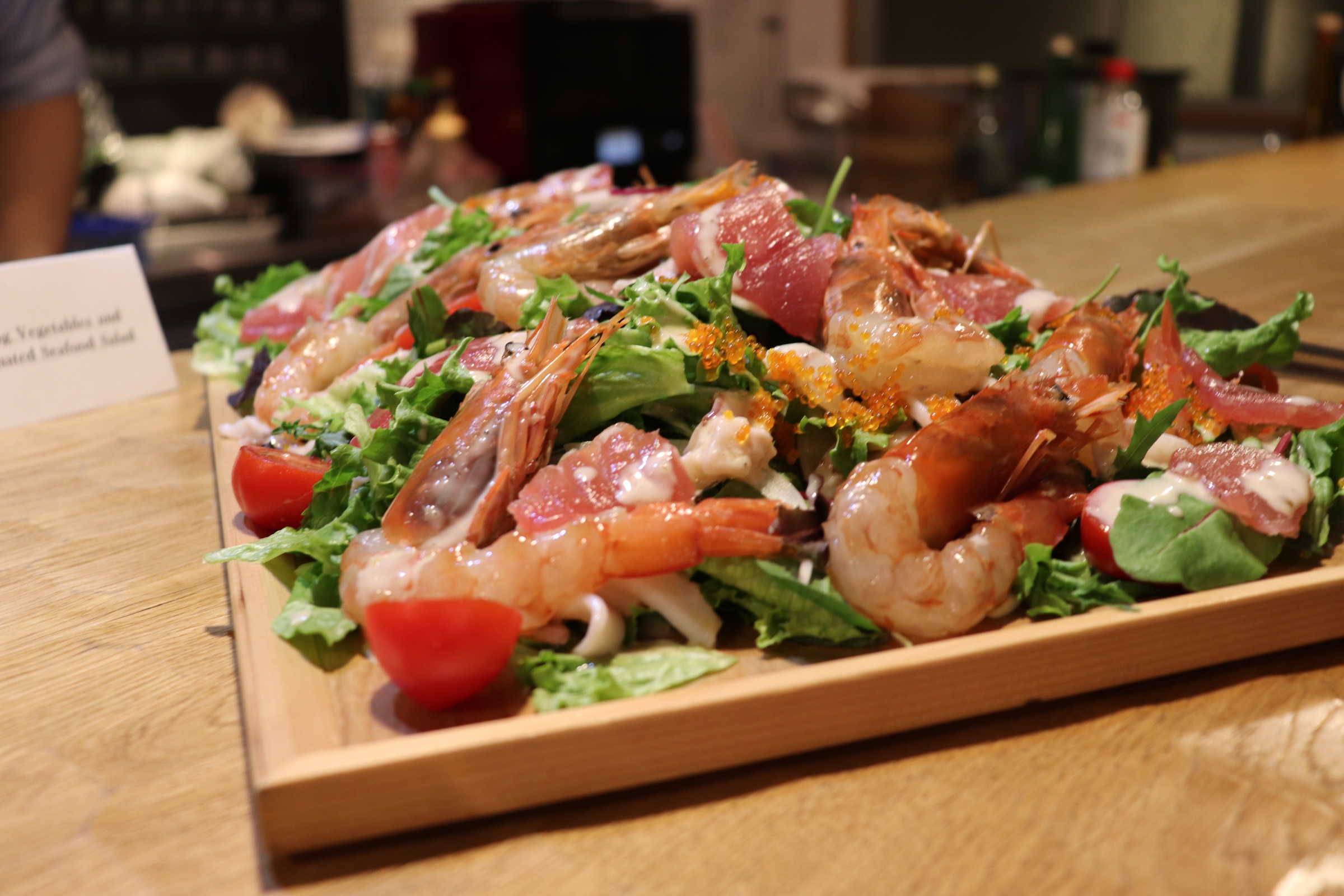 -Short Pasta with Beef Tendon Simmered in Junmaisyu (Junmai sake)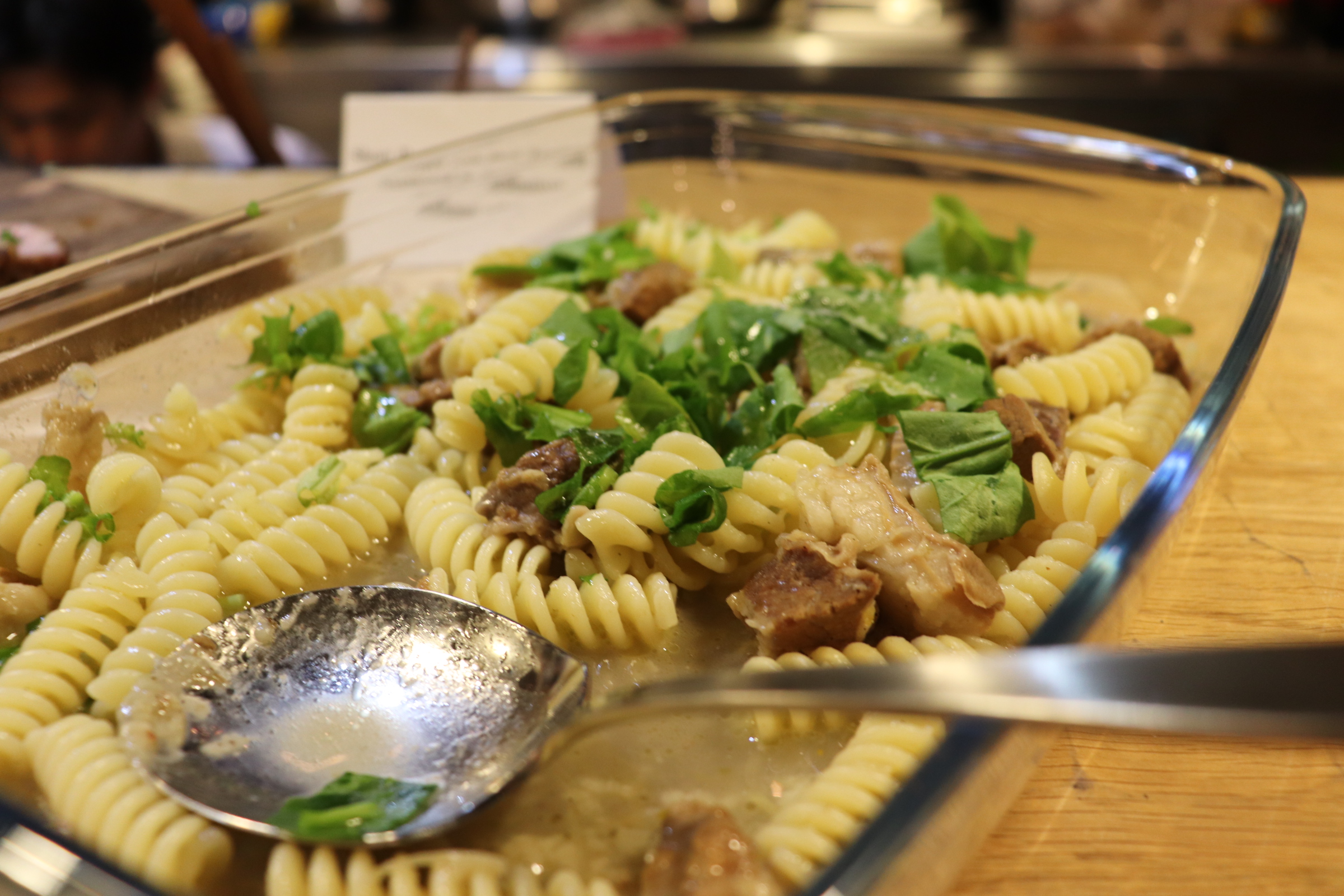 A List of Sake offered at the after party:
1)    FUKUCHO / Junmai Daiginjo Hattanso   [Imada Brewery]
2)    IWAMIGINZAN / Tokubetsu Honjozo  [Ichinomiya Sake Brewery]
3)    CHOKYU / Yamadanishiki Junmai-Ginjo  [NAKANO BC (botanical creation)]
4)    Daruma Masamune / Eto (Zodiac) blend – the year of boar – Maturing Ko-Shu <Year of 2019, Limited edition of 1000 bottles >  [Shirakitsune shoten- Shiraki Brewery]
Blind Sake Tasting Game
Divided into 3 groups, they all guessed the classification of the sake, using the four different types of premium sake offered at the after party! Applying the knowledge from the lecture, they seemed to have no problem to classify the four types. The winner of the group received bottles of sake and ochoko (sake cup) from SSI!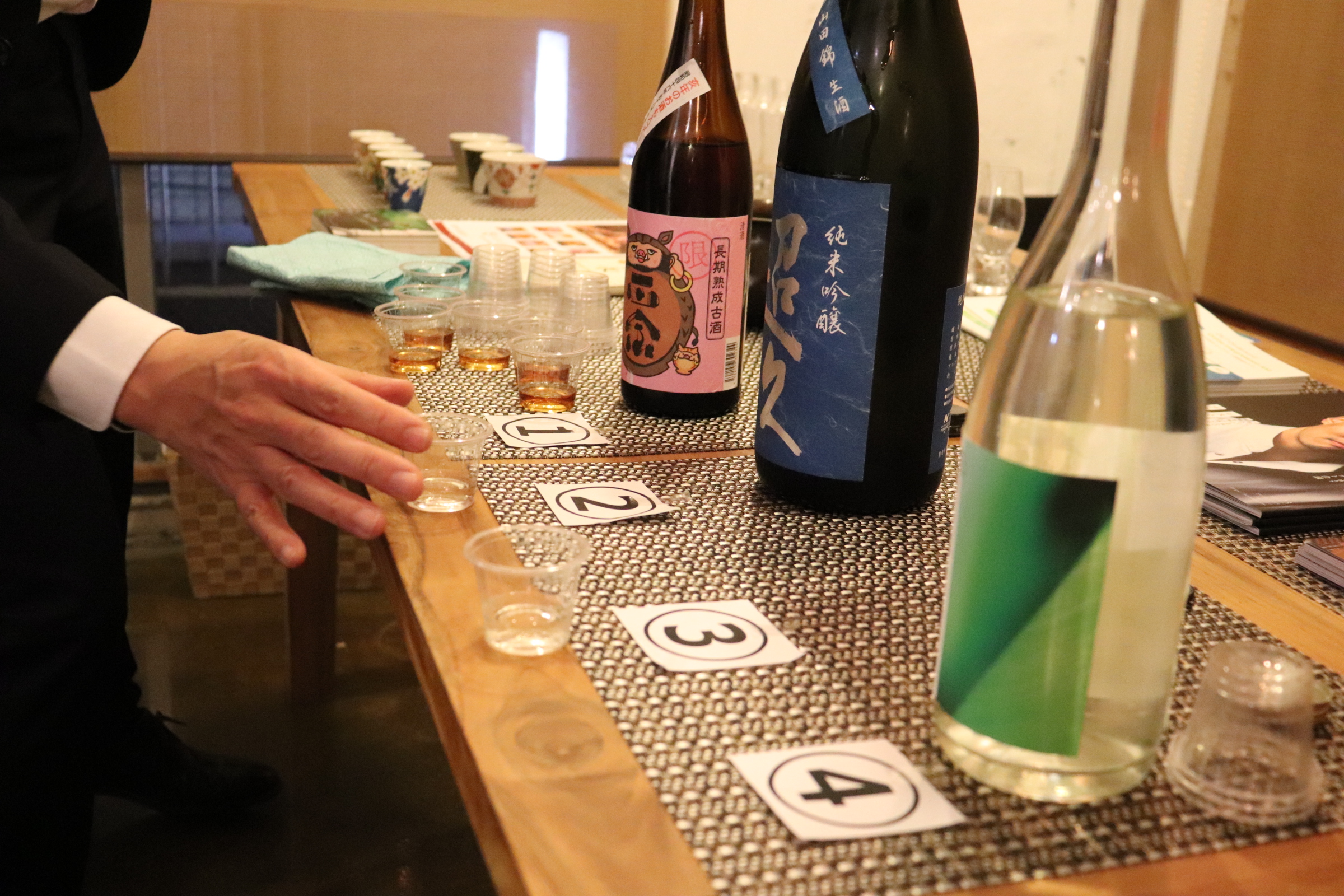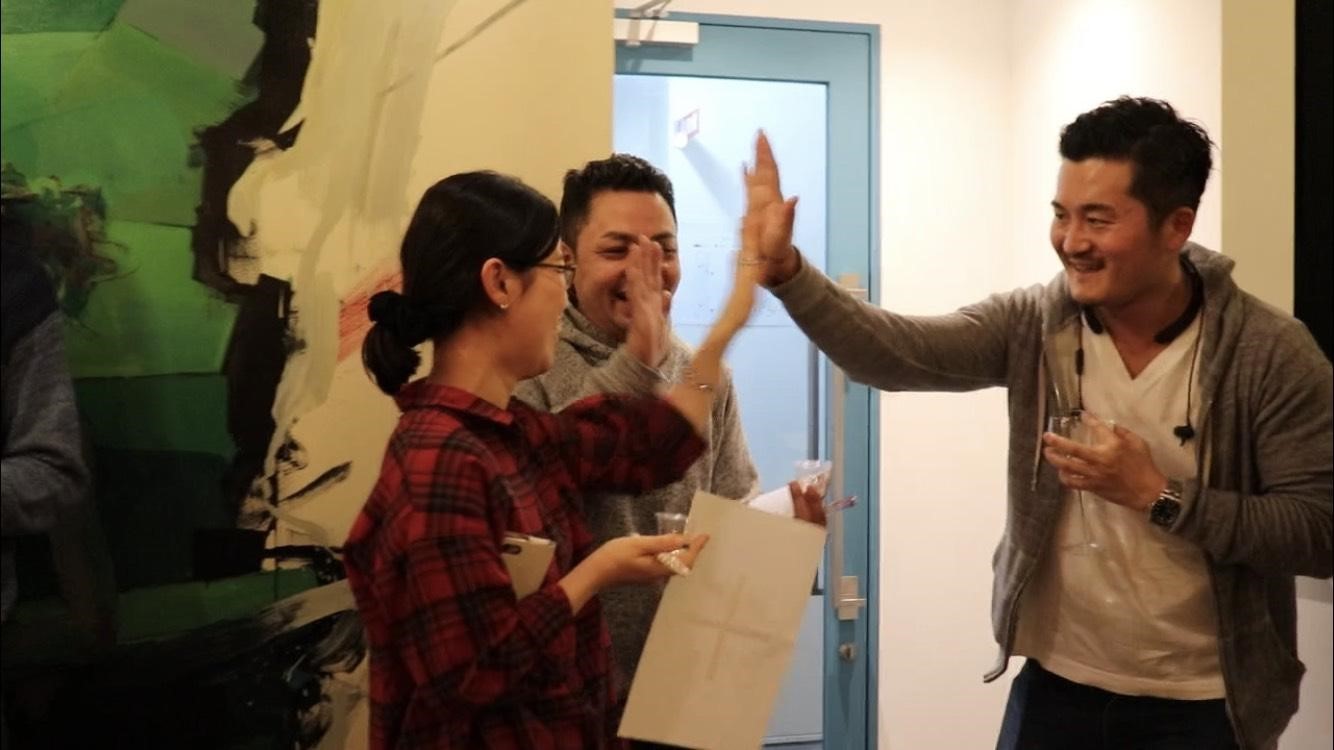 At the party, two different types of sake [Tomitsuru Daiginjo "Matsu"], super premium ginjo made from highly-polished rice, and [Tomitsuru Kurauchi Hyo-on Chozo Nama-Genshu ], dry taste sake which is undiluted sake without heat sterilization and stored in below zero degrees preservation, were also provided with the kind offer of Echi Sake Brewery. "Oishii! (Tasty) ," the best compliment for the brewer praised the Tomitsuru sake, regardless of the unfamiliar experience for many of the participants especially, "Nama Genshu (undiluted sake without heat sterilization)" which they tried as the first time experience. Of course, all sake brewery has their way of production and differs in ingredients. In addition to the difference in aroma or flavor, there is variety in the points to savor and enjoy the depth of Japanese Sake world.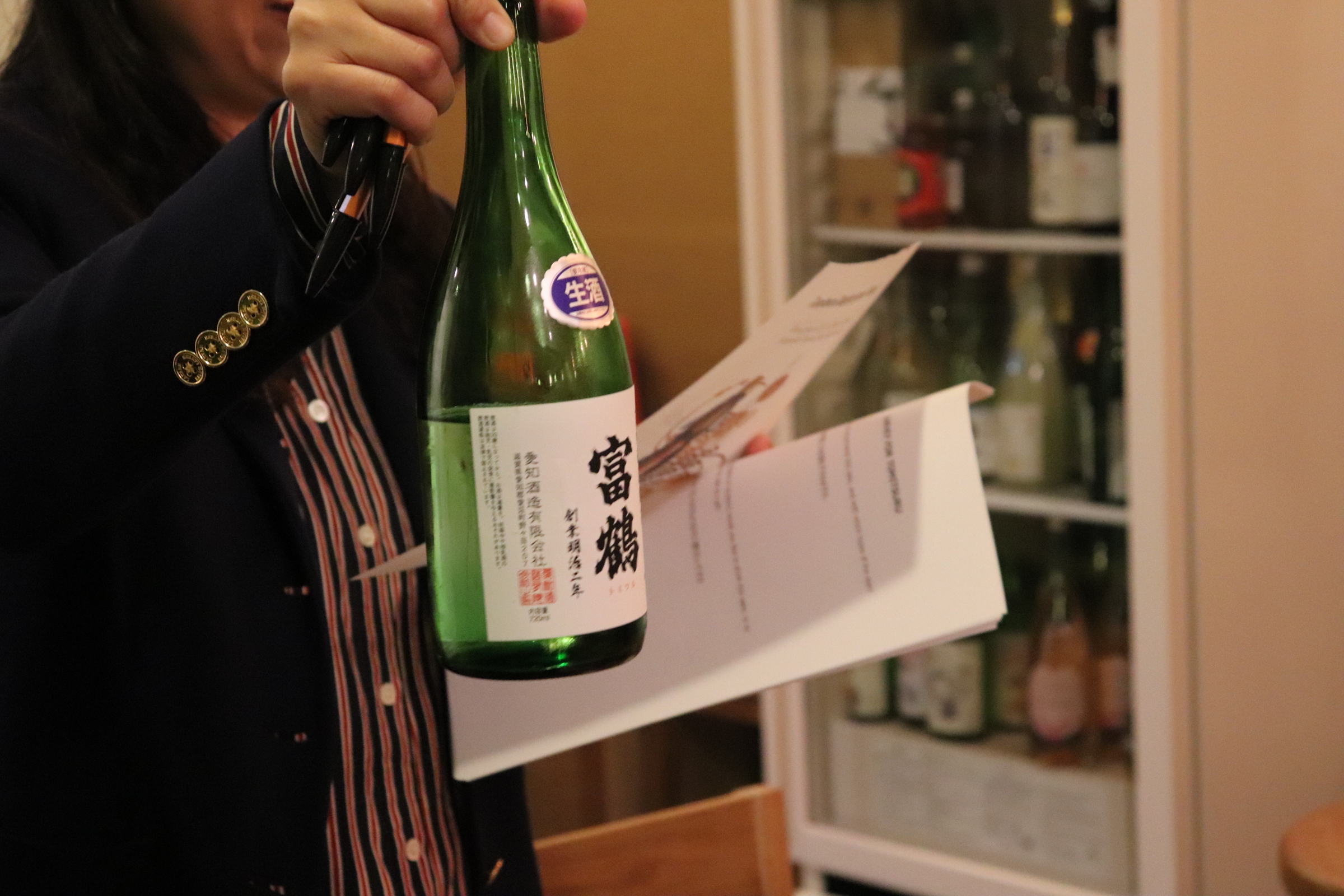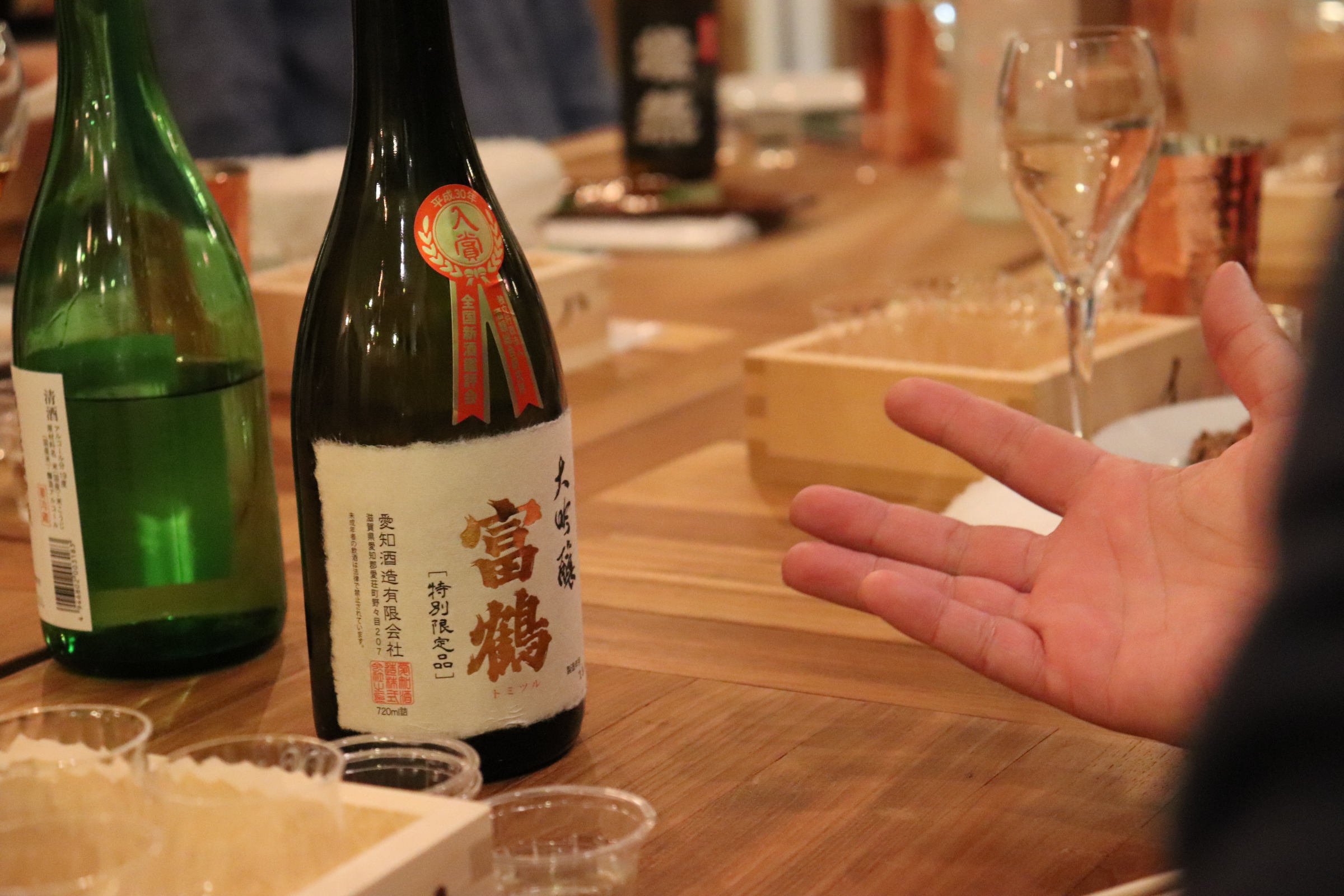 This event is unique in the fact that all participants can have open conversations with professional KIKISAKE-SHI, and ask any rising questions, right at the moment. Some participants certainly opened the door to become KIKISAKE-SHI by joining this event. Having experience can deepen and enhance the joy of sake. As SAVOR JAPAN, we will organize events and featured contents to spread the joy of sake to the world.
Special thanks to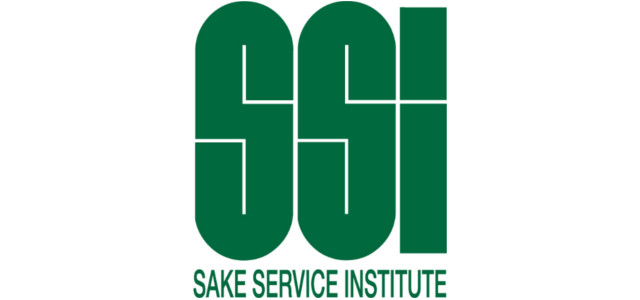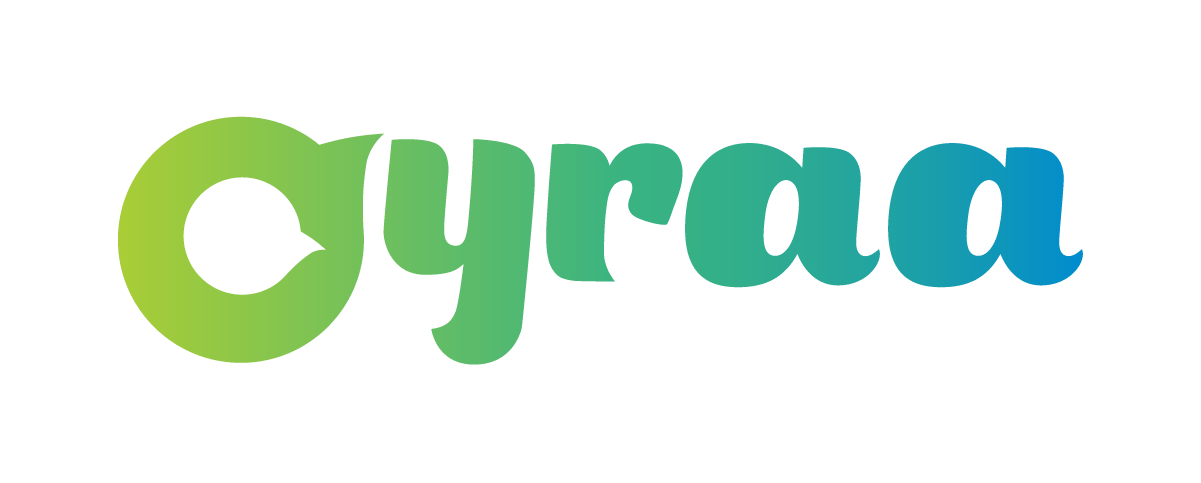 Oyraa is a global platform of interpreters, where anyone can make voice/video calls to interpreters whenever they want. 
Having communication problems in Japan? Do you face problems during your trip and need a local person to help you out? 
Then, download the Oyraa app for free and immediately make a call to one of our 700 interpreters - let them solve your communication problems and help you! Whether you are in a hospital, or in a restaurant, or somewhere else - our interpreters are ready for you! 
And remember, first minute of a call is always for free! 
Website:
https://www.oyraa.com
Disclaimer: All information is accurate at time of publication.