Spicy Food? If you're looking for a restaurant that serves food in that category, then you've come to the right place.
Here, you'll definitely find a restaurant that fits your search criteria, so take a look!
Latest Posts
HaiDiLao Chinese Hot Pot Restaurant Fights Coronavirus
Since the national state of emergency ended, businesses in Japan have been gradually recovering, including restaurants. Although Japan is not under a strict lockdown, people are more cautious to go out, especially when eating in a restaurant. To invite people, restaurants must do all it takes to ensure customers that they can eat there safely. This time we are showing you how HaiDiLao, a restaurant in Tokyo specializing in Chinese hot pot, is fighting against the spread of coronavirus while maintaining a safe space for people to eat.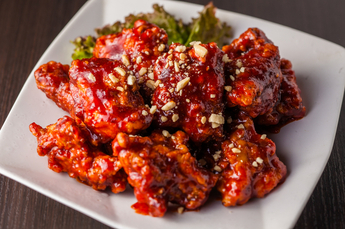 It is Spicy yet Savory! - The 10 Selected Restaurants with Spicy, Savory Dishes in Tokyo
"Spicy" is a relatively new taste in the Japanese kitchen. It was introduced into Japanese culture through other countries food cultures, like Indian, Thai, and Korean food. There are many dimensions to define "Spiciness," so here are some spicy dishes bringing out its Savory Spiciness unique to its taste! Enjoy!